Pumpkin Week: Pipe Cleaner Pumpkins
October 14, 2018 | FILED UNDER: Holiday Crafts, Halloween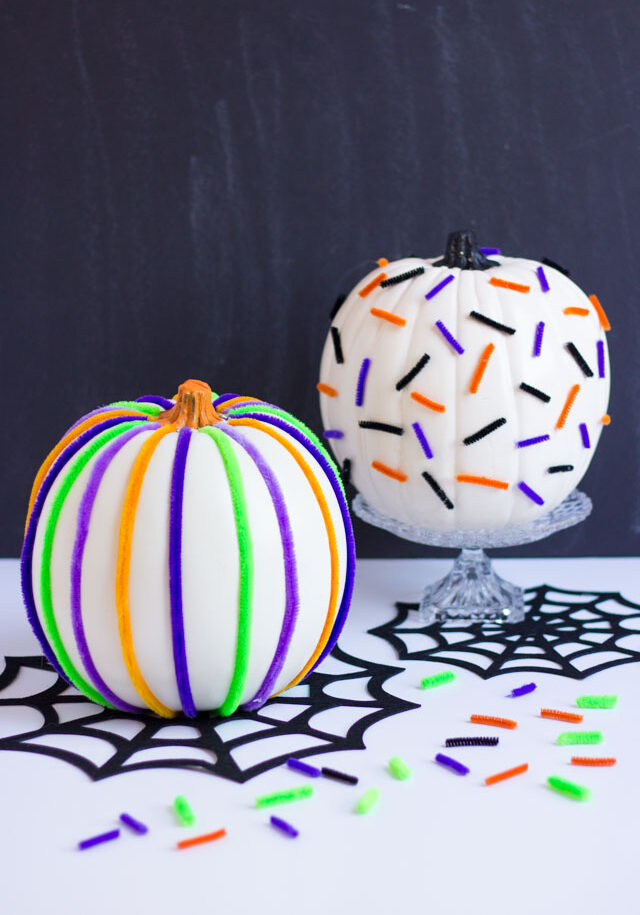 We made it to the
final day of Pumpkin Week
! I hope you've had fun following along and found an idea you want to try – you can see all my pumpkin ideas at the end of this post. To wrap things up, we're going with a tried and true supply, the classic pipe cleaner (or chenille stem, or fuzzy stick, or whatever fancy term you prefer to call them). Turns out, pipe cleaners and pumpkins were meant to be together!

The cool thing I discovered is that a pipe cleaner stretches perfectly down the side of a 9″ faux pumpkin. I used these thicker pipe cleaners and ran them down each ridge of the pumpkin.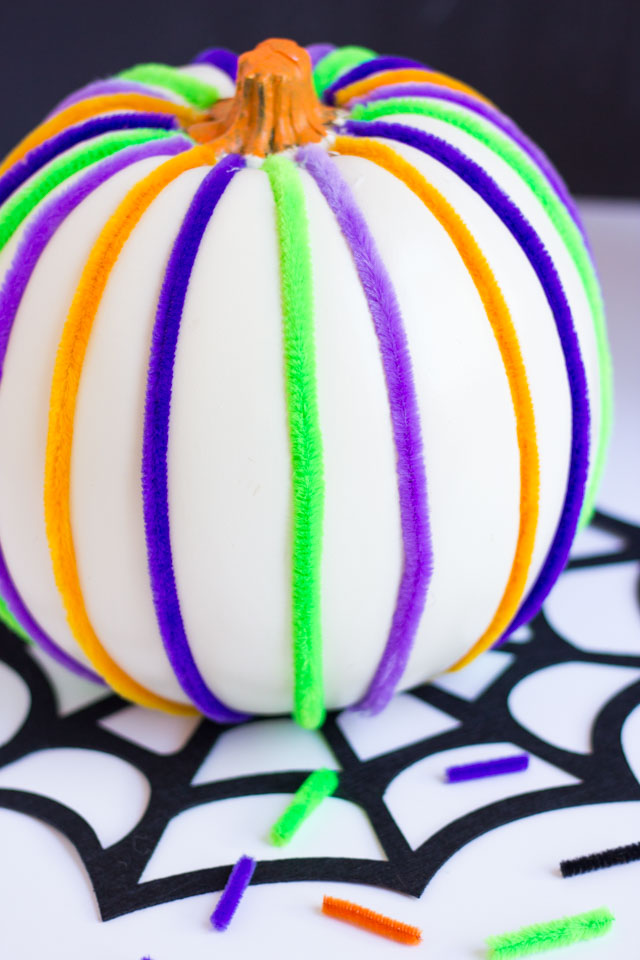 I also played around with cutting the pipe cleaners into small pieces and gluing them randomly around the pumpkin to look like confetti.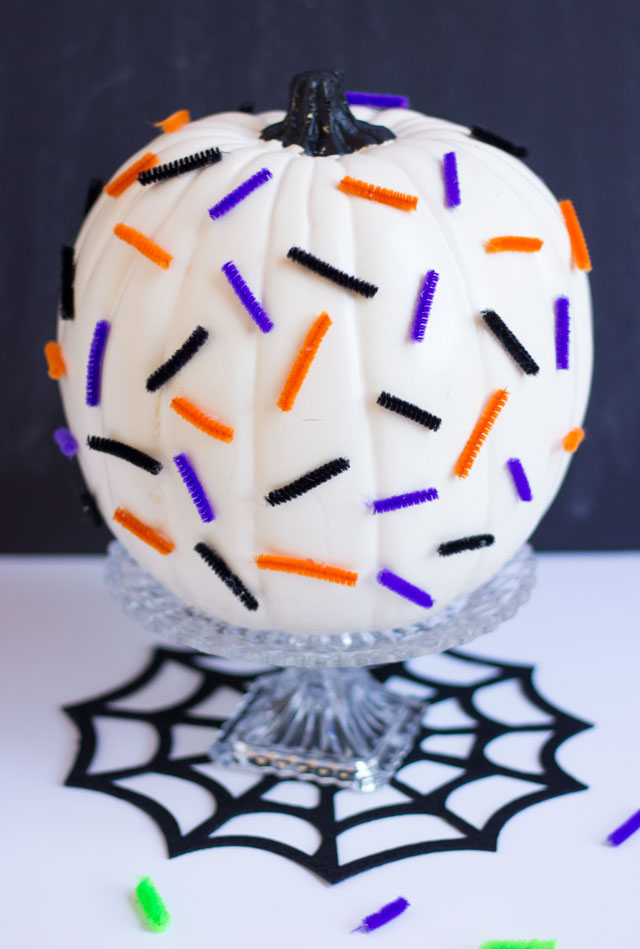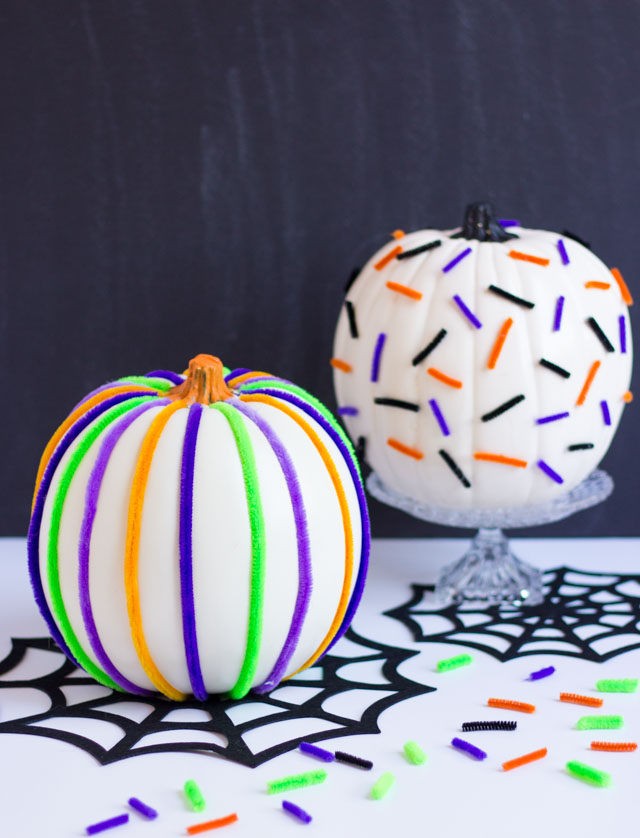 Supplies for Pipe Cleaner Pumpkins
Faux or real pumpkins (I like the 9″ white faux pumpkins best!)
Pipe cleaners / chenille stems (I used both regular sized and jumbo sized)
Hot glue
Scissors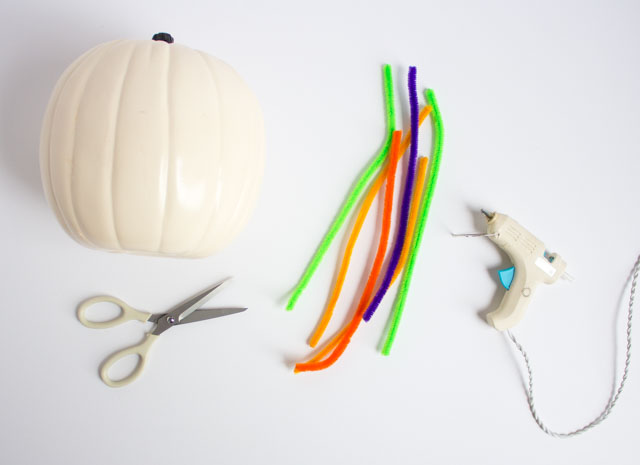 How to Make Pipe Cleaner Pumpkins
1. Add a small dab of hot glue to the top of the pumpkin at the start of one of the crevices, and press the end of a pipe cleaner into the hot glue. Use the "low" setting on the hot glue to avoid burning your finger! I used thicker pipe cleaners for this pumpkin, but the regular width would work great as well!
2. Wrap the pipe cleaner down the pumpkin, adding a small dab of hot glue halfway down, and one a the bottom of the pumpkin to secure it.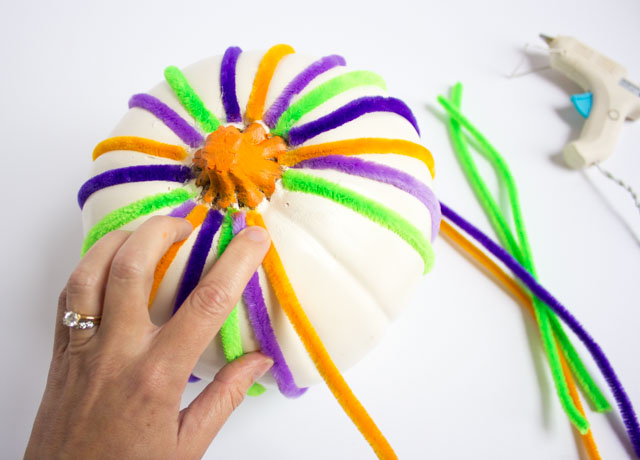 3. Continue working around the pumpkin, covering each crevice with a pipe cleaner. I alternated between four different colors for mine.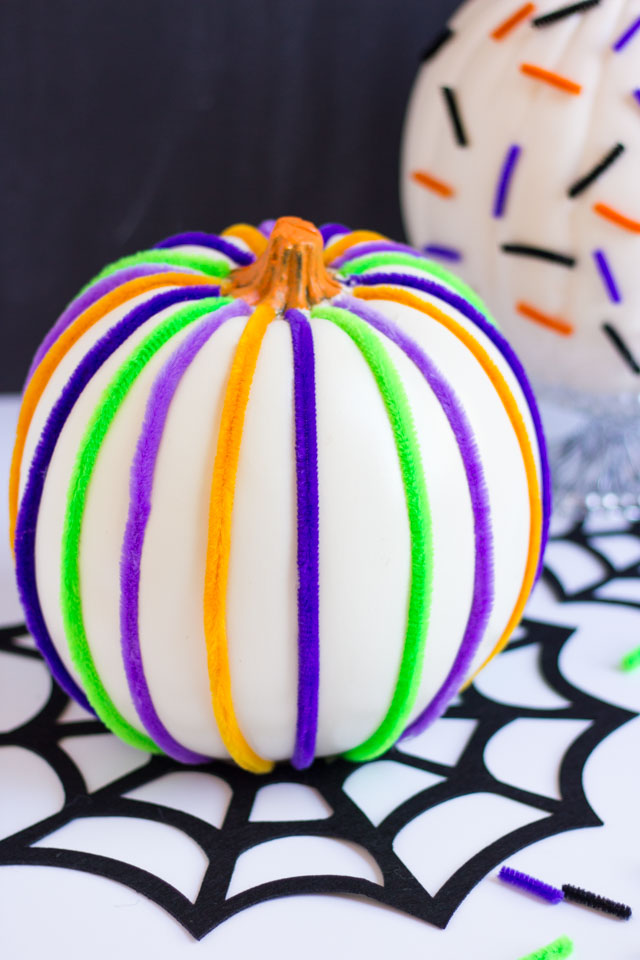 4. For the confetti style pumpkin, cut regular width pipe cleaners into small pieces and add to the pumpkin with a small dab of hot glue on the back.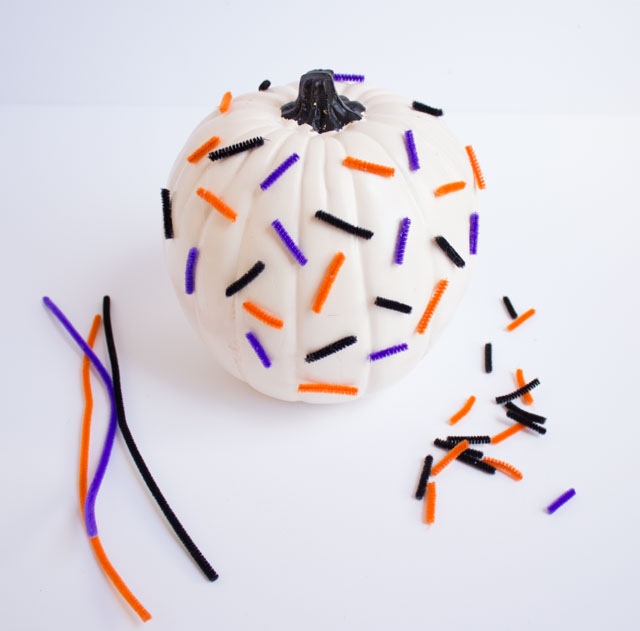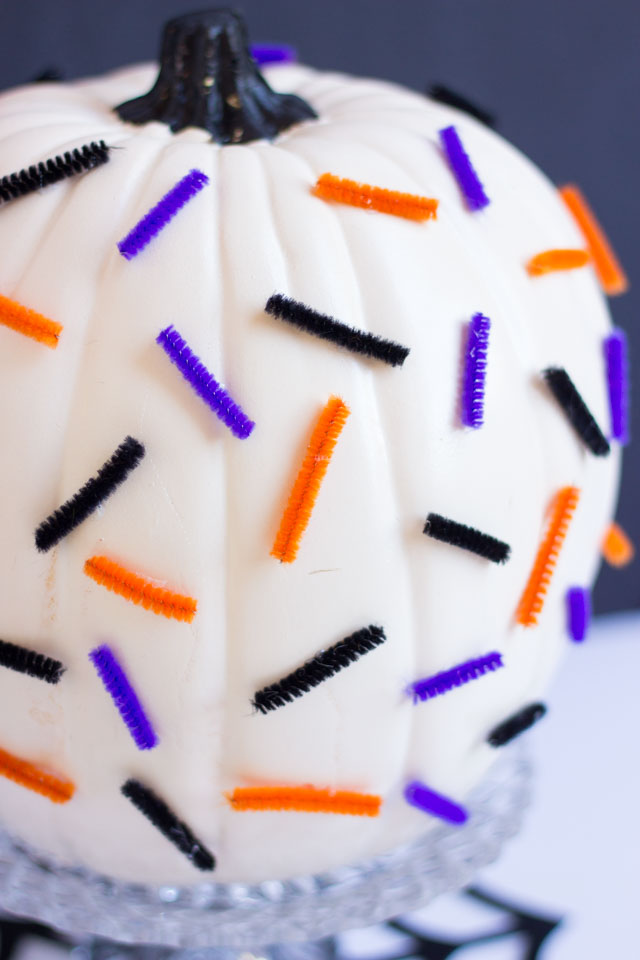 Thanks again for following along with Pumpkin Week! Which idea was your favorite? Let me know in the comments below!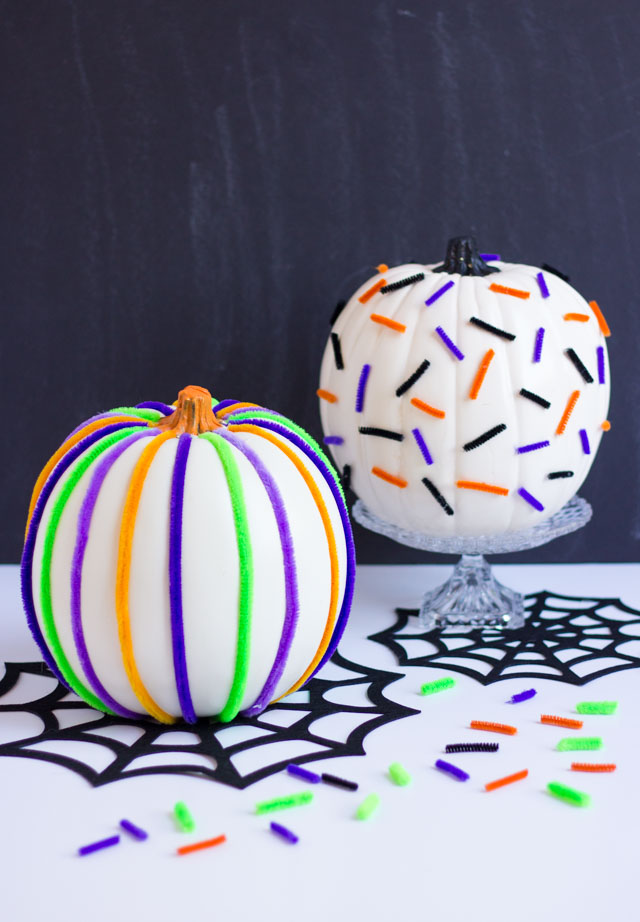 More Pumpkin Decorating Ideas!
Just click on an image below for the step-by-step tutorial for each pumpkin idea: