Witch-Filled Halloween Front Porch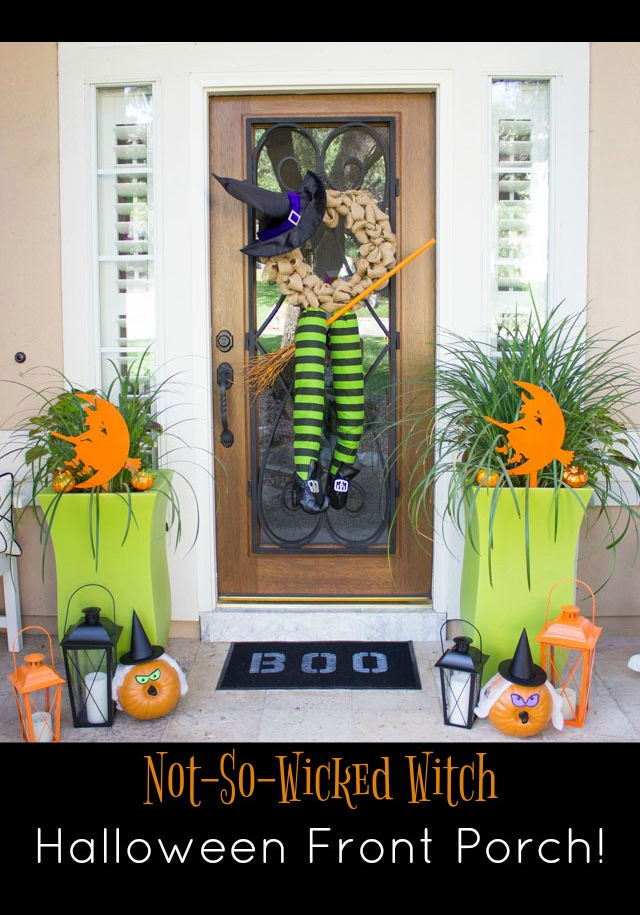 Halloween Porch with Witch Decor
One warm day in August, a band of witches took over my front porch! More silly than scary, these witches caused many neighbors walking by to raise their eyebrows. Has she gone batty they wondered…decorating for Halloween in August? Not to worry, this Halloween porch with witch decor was just another fun design project for Oriental Trading!
I love how this witch-filled Halloween front porch turned out. I wanted it to be kid-friendly and not too spooky with some fun details like a silly witch wreath and witch pumpkins that will make passerby's smile. Read on for more details on how you can get your front porch Halloween ready!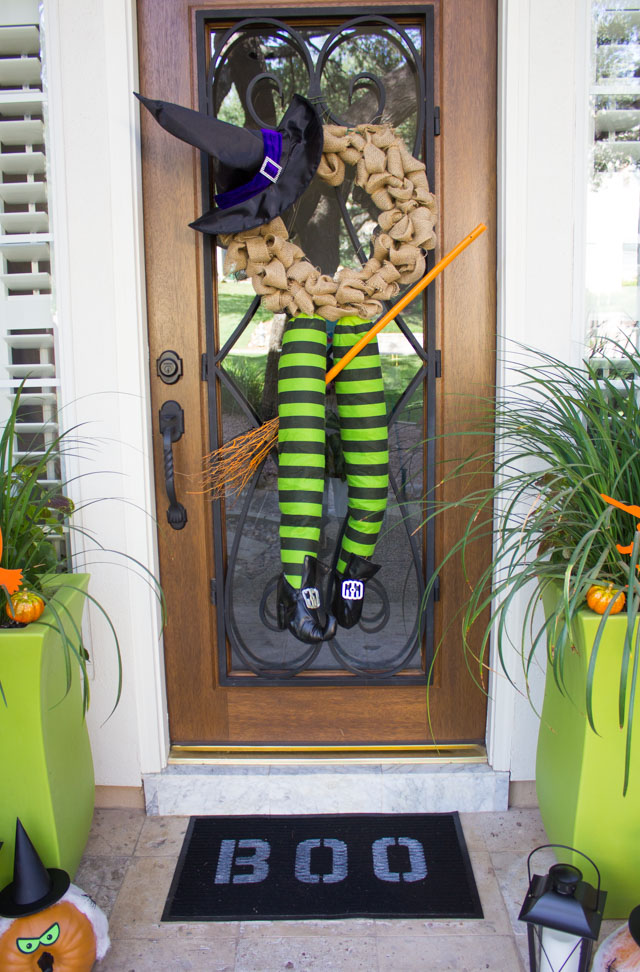 It's a wreath, it's a witch, it's a witch wreath! Add a pair of legs and a hat to a basic wreath and you have a witch. Throw in a small broom for good measure. Get the full tutorial here!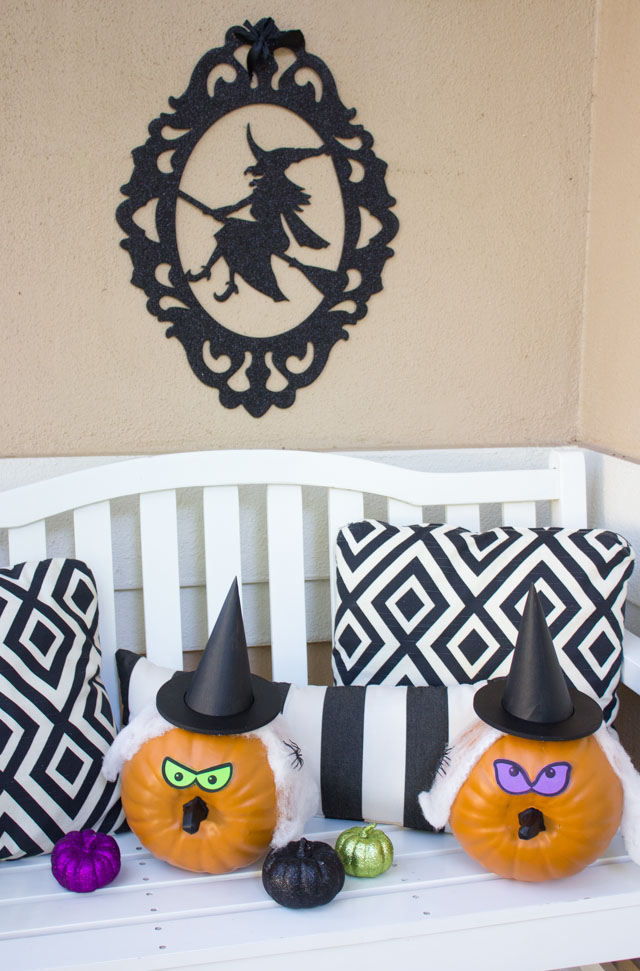 These witch pumpkins are so goofy and so easy to make. I started with faux pumpkins and used paper cones for the hats and spider webs for the hair. Get the full tutorial here.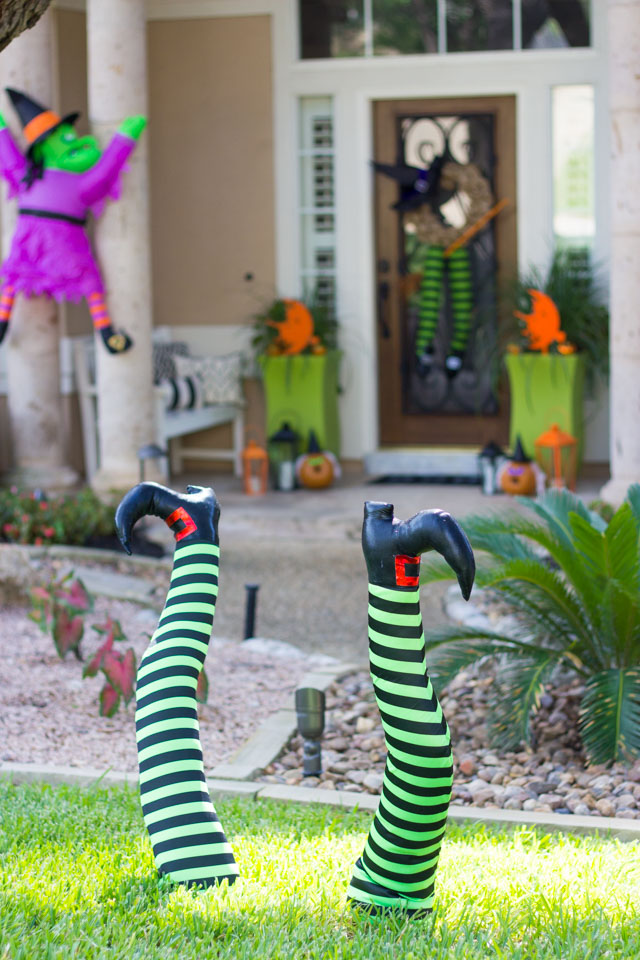 Why stop at the front porch when you can extend the fun into the yard? This giant pair of witch legs will stop your neighbors in their tracks! There is also a giant witch climbing up the columns. Yikes!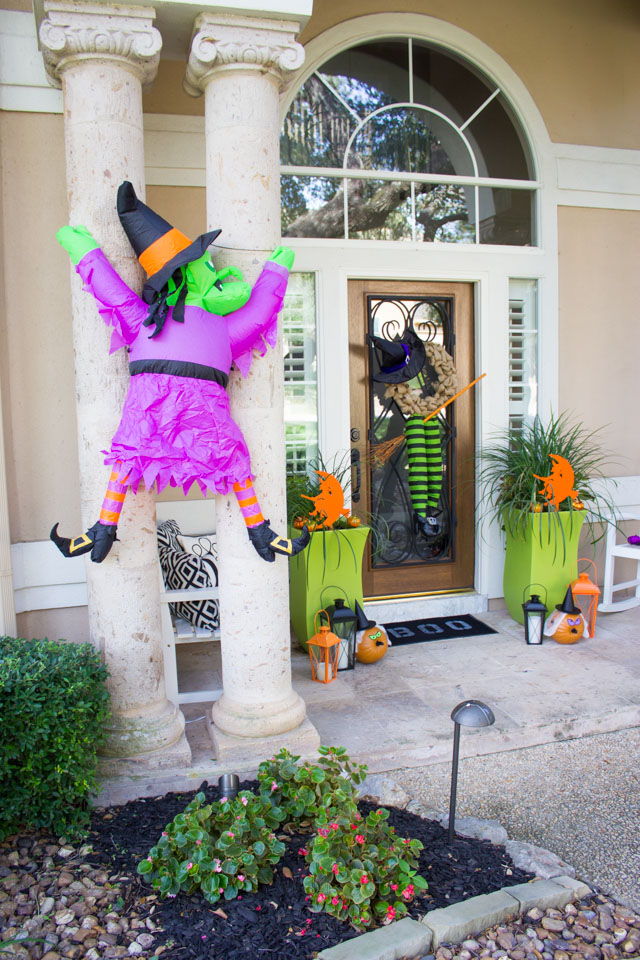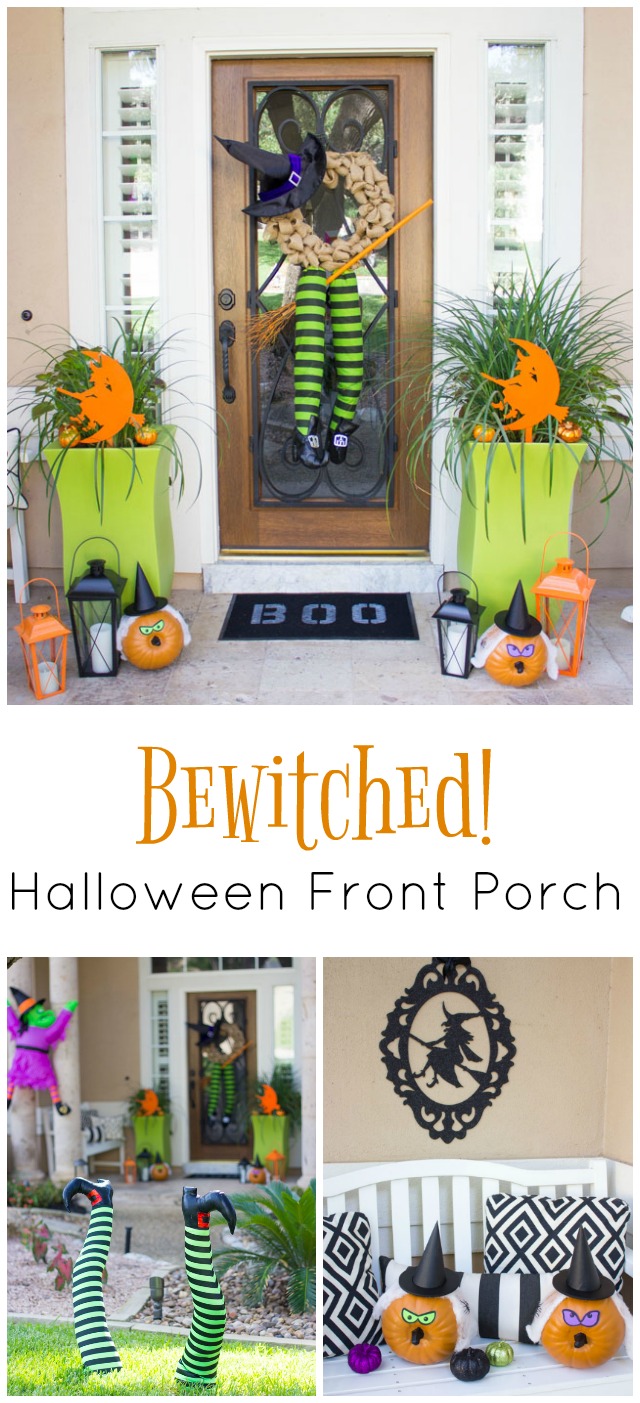 Like this Halloween porch with witch decor?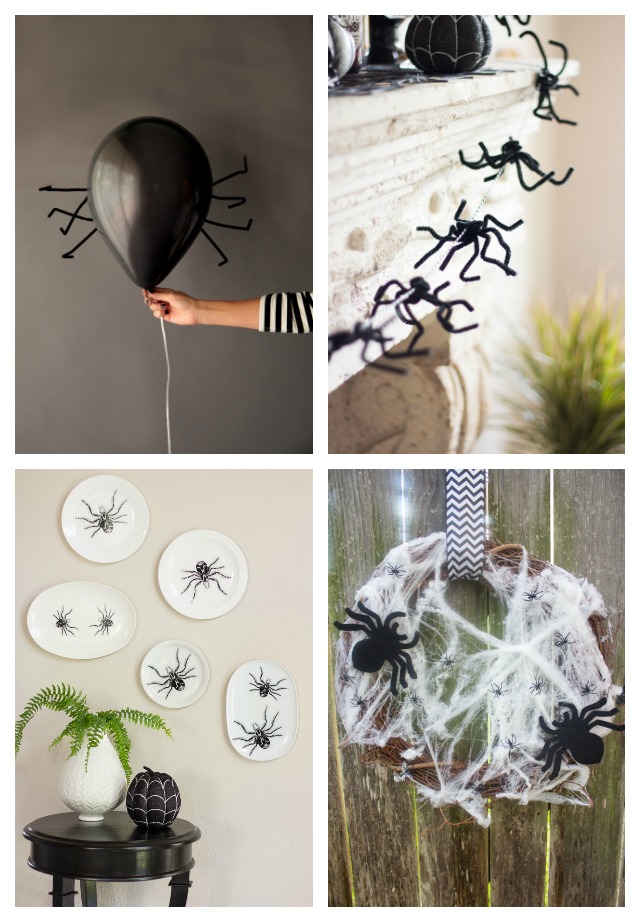 This post is sponsored by Oriental Trading.