DIY Paper Fireworks Centerpiece
June 20, 2016 | FILED UNDER: Paper, 4th of July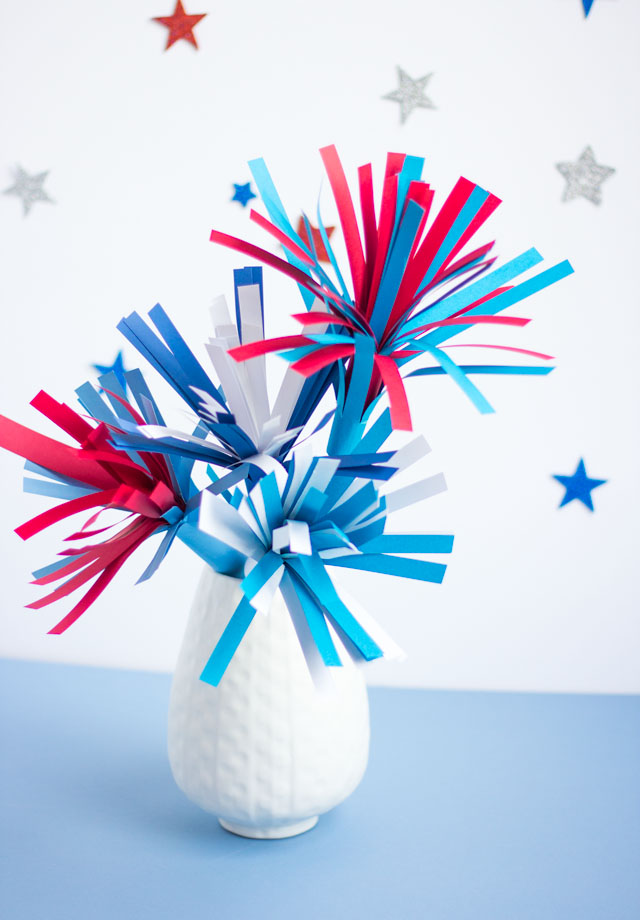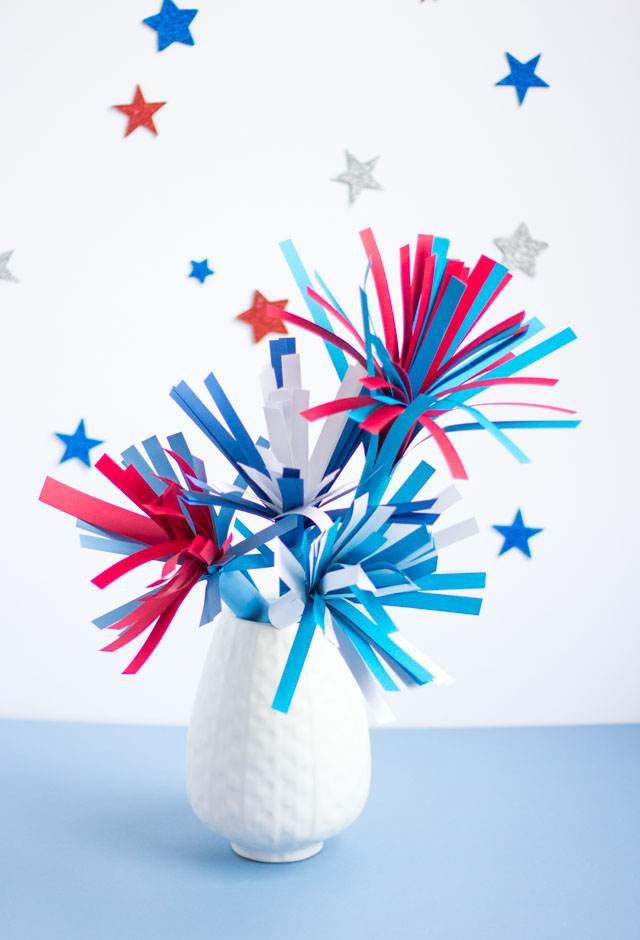 I hope you enjoyed all the patriotic craft ideas last week and got plenty of inspiration for the 4th of July! I have one last idea for you for my latest 12 Months of Martha project – a festive fireworks centerpiece that you can make in 30 minutes from card stock! I got this idea after playing around with the
Martha Stewart fringe cutter tool
. It fringes a piece of card stock in seconds and when rolled up and glued to a dowel it makes these cool "fireworks" that look great displayed in a vase! Read on to see how easy they are to make.

Each firework requires just two pieces of card stock in different combinations of red, blue, and white.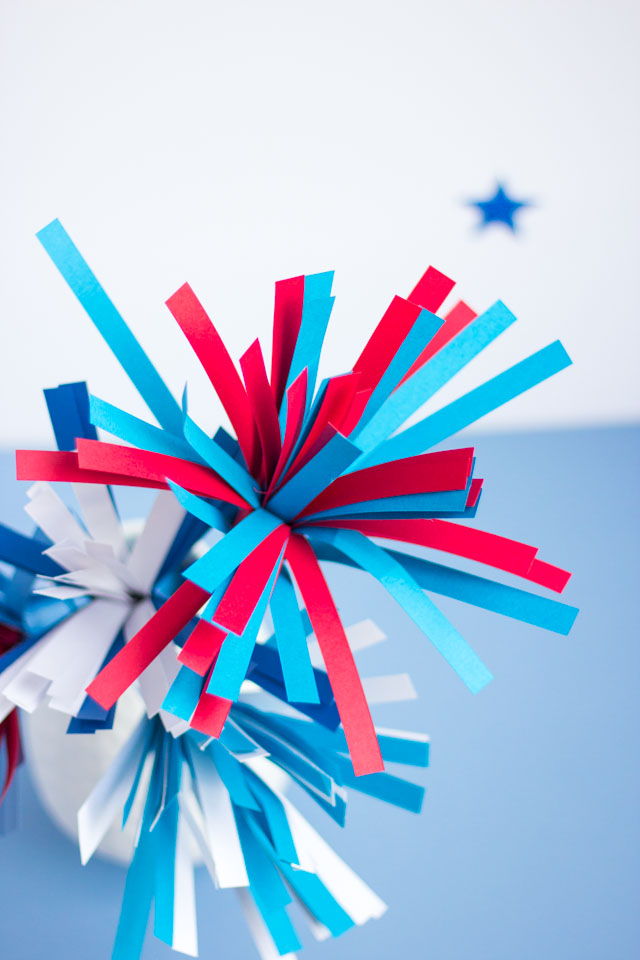 I varied the length of the dowels to make the fireworks stand at different heights in the arrangement similar to how they look when they are bursting in the sky!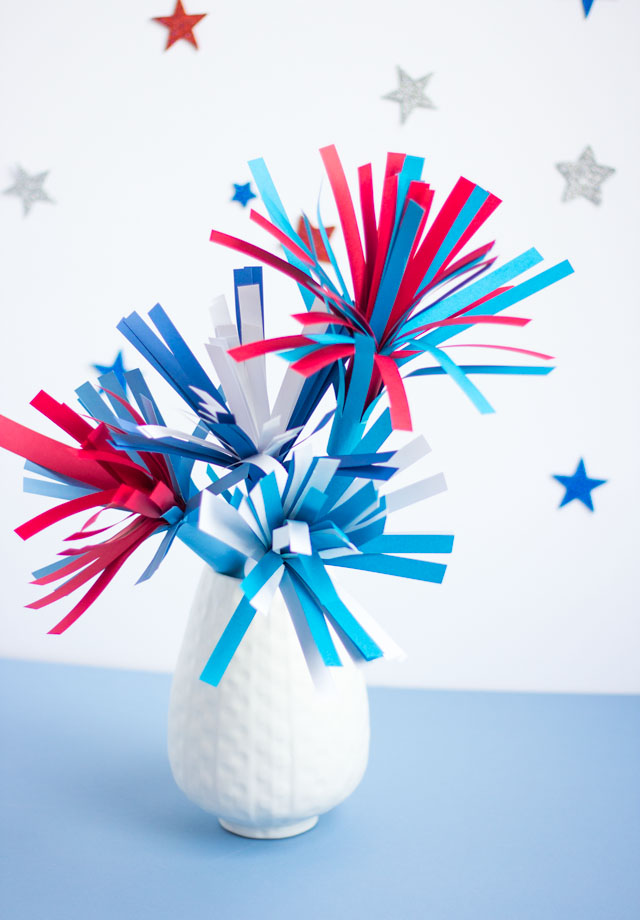 Supplies for DIY Paper Fireworks Centerpiece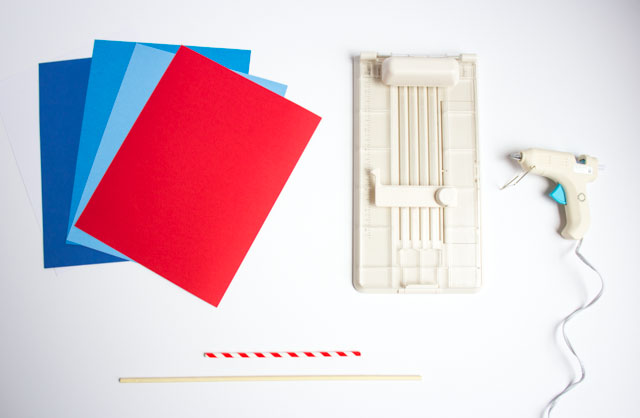 How to Make DIY Paper Fireworks Centerpiece
1. Place a sheet of card stock horizontally paper along the fringe cutter, aligning the edge with the 1/2″ mark.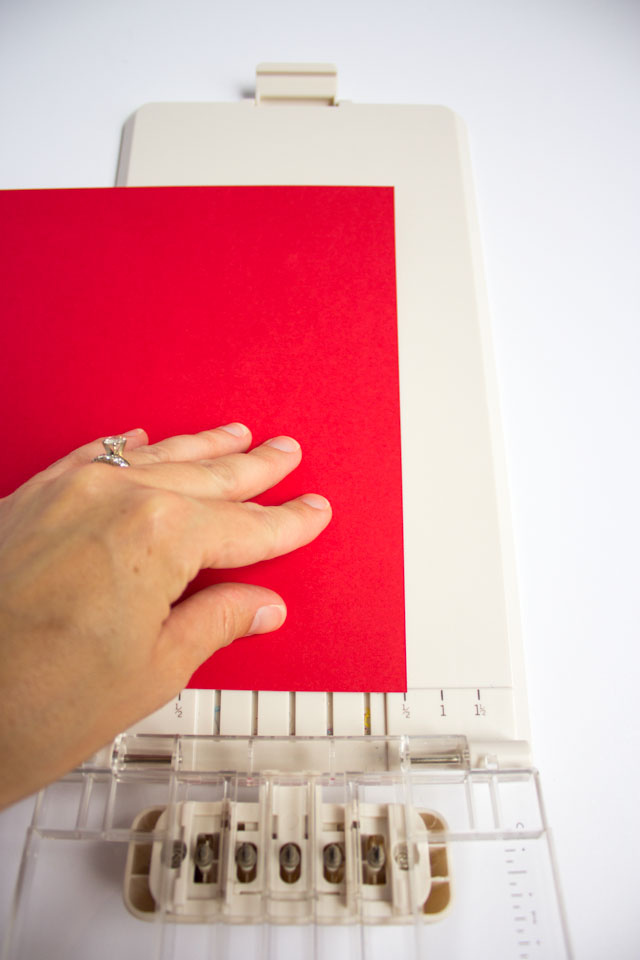 2. Close the top of the fringe cutting tool and adjust the top bar to the size of fringe you want. I varied my length between 6″-8″ for each firework, using a longer fringe for the outer layer and a shorter fringe for the inner layer. But keeping the fringe all the same length would work just fine too!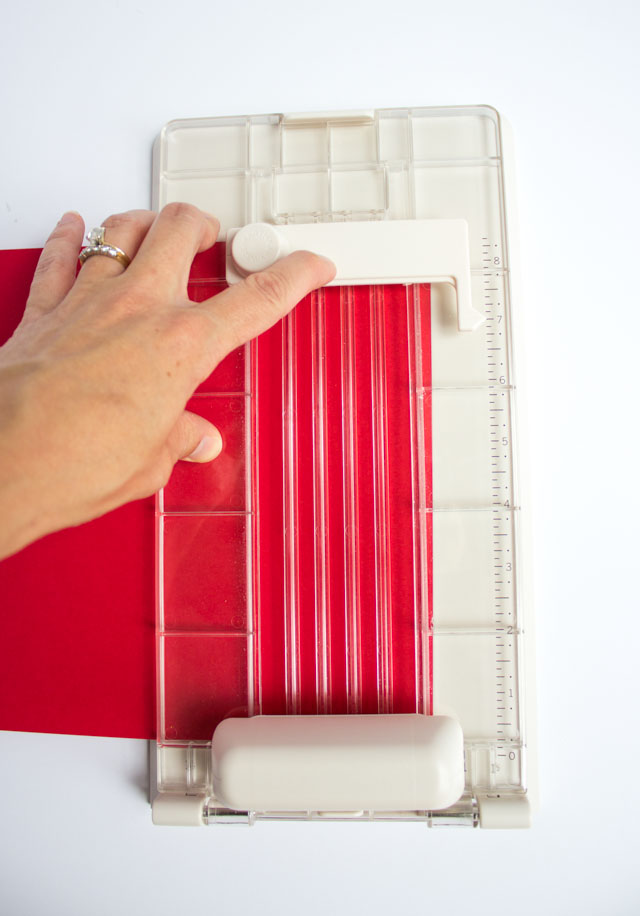 3. Starting from the top, press down firmly on the cutting bar and pull it down to the end of the card stock. This will cut the fringe!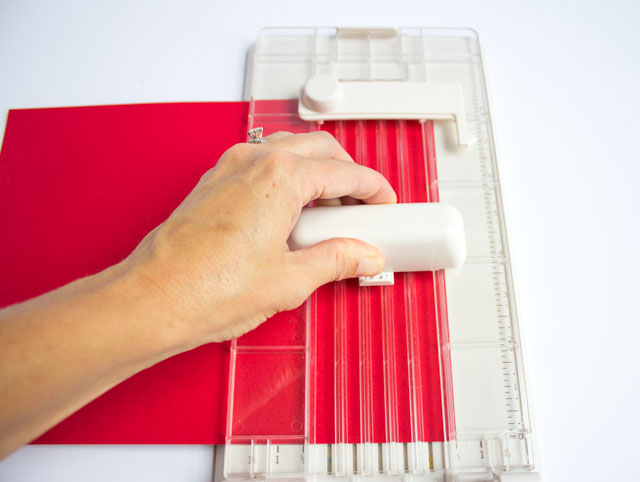 4. Continue the fringe all along the paper by aligning the last cut edge with the 1/2″ mark and repeating the process. Once you get it down you can fringe a piece of paper in a matter of seconds!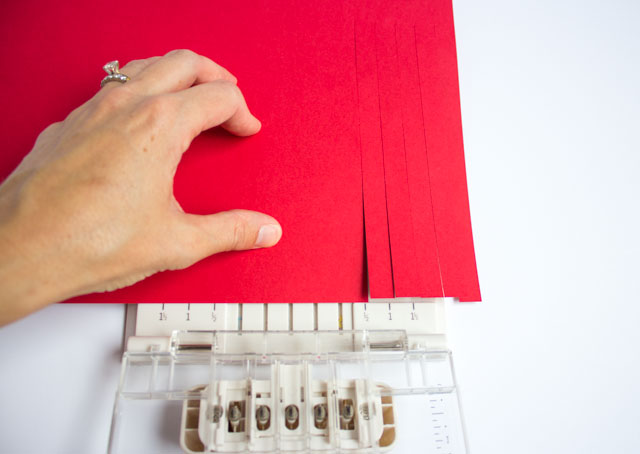 5. Once you have fringed one piece of card stock, repeat the process with a second piece in a different color.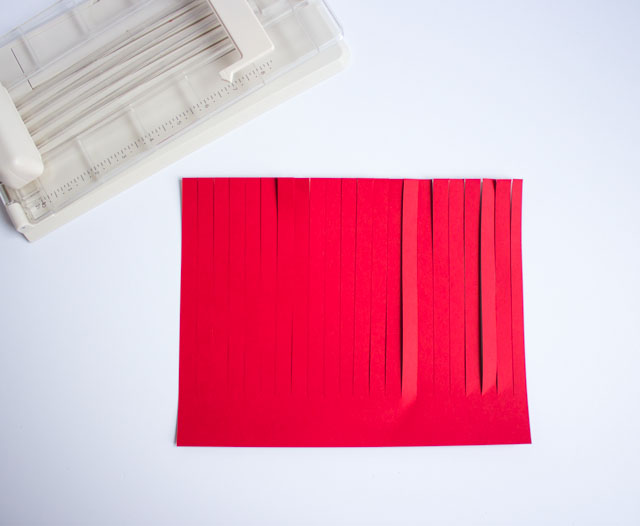 6. Stack the two pieces of fringed card stock on top of each other and begin to roll them, trying to make a tight roll as you go (the thick card stock will prevent you from rolling it too tightly but that is fine).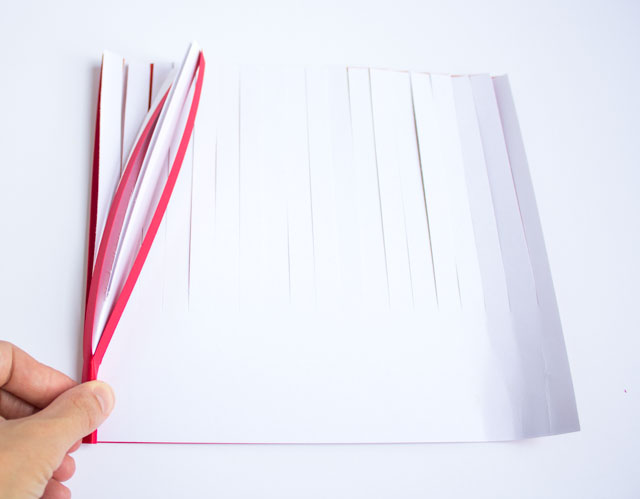 7. Secure the roll with a dab of hot glue on the base.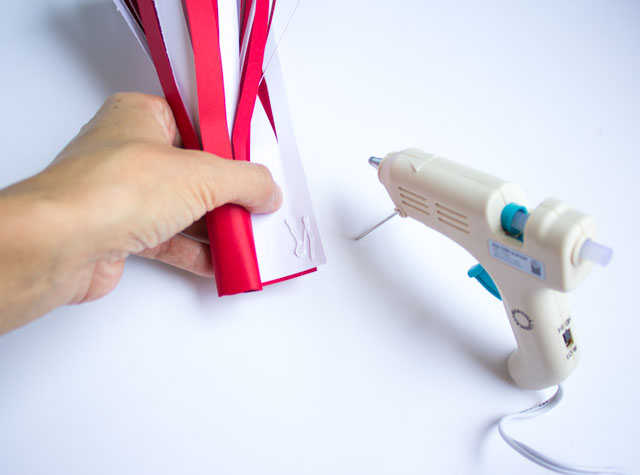 8. To get the fireworks look you'll want to fan out the fringe. I found turning it over and pressing it down on the table worked well.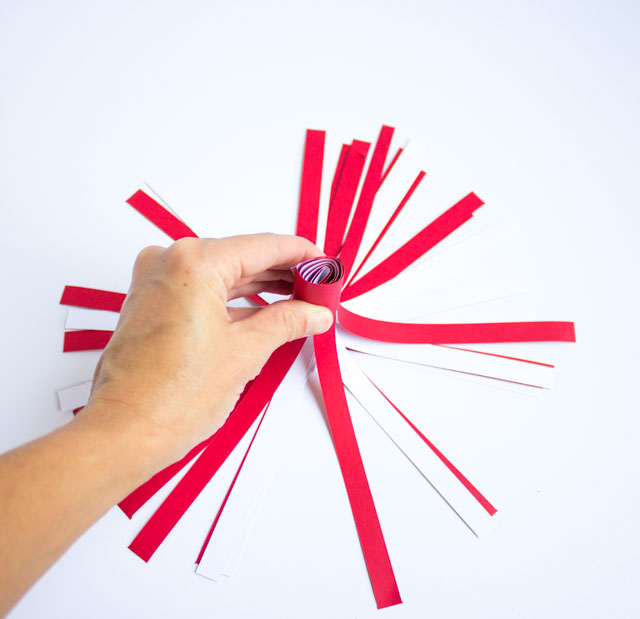 You can use your fingers to further fan out and separate the fringe.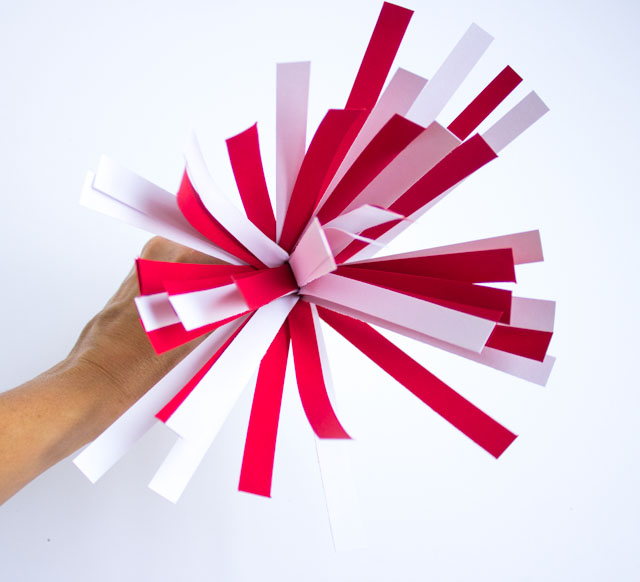 9. Add a dab of hot glue to the top of a dowel or a paper straw and insert into the base of the firework. You can cut them to different lengths to create different heights of fireworks for your centerpiece.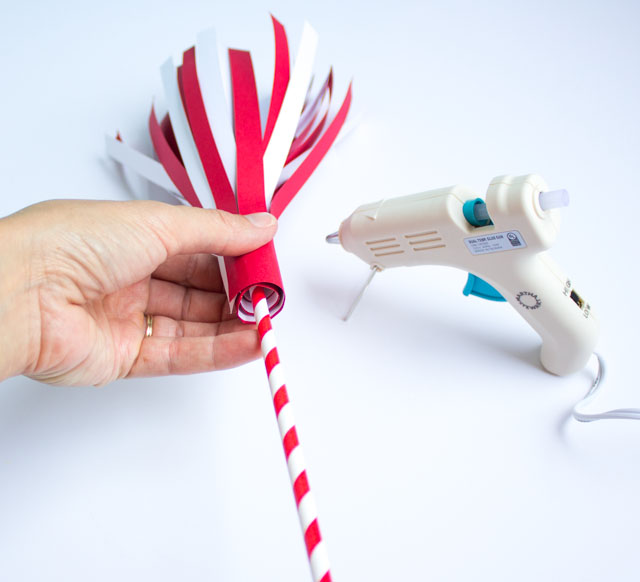 10. Once you've made several fireworks, arrange them in a vase.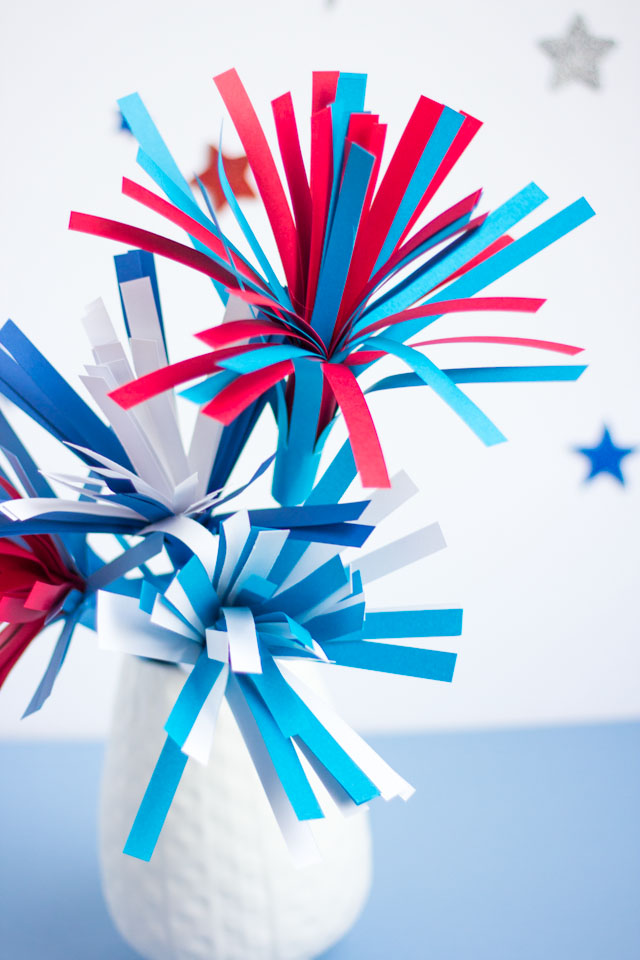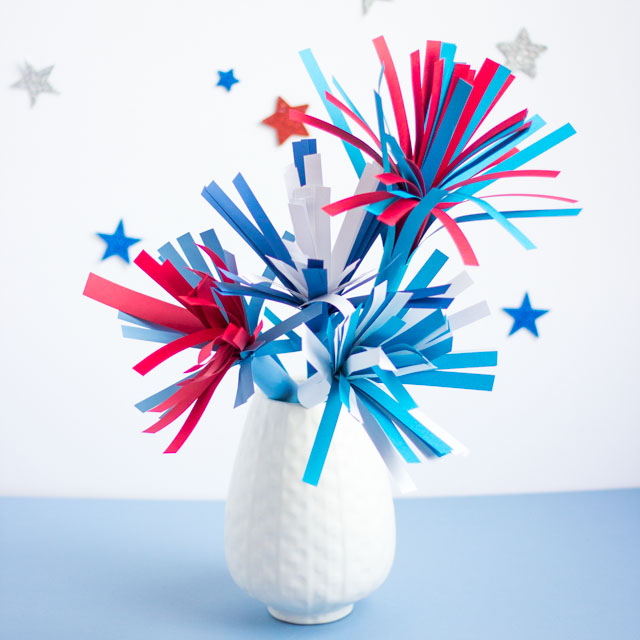 This post is sponsored by Martha Stewart Omnimedia as part of the 12 Months of Martha program.