5 Minute Pom-Pom Wreath
December 06, 2016 | FILED UNDER: Wreaths, Christmas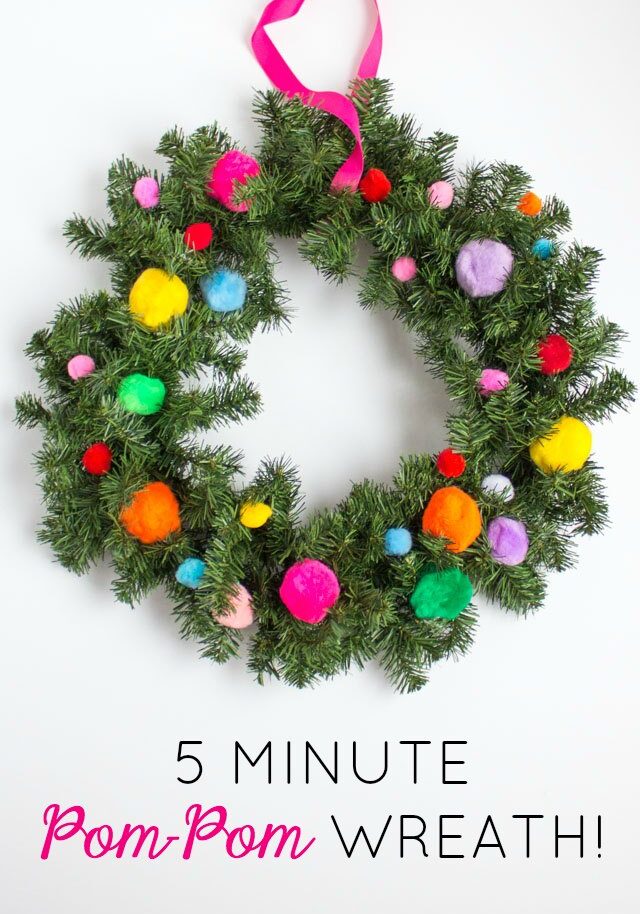 When my mom and I were shopping Black Friday weekend, we picked up three evergreen wreaths from Michaels for $3 a piece. What a deal! I bought them to hang in my kitchen windows with a pretty ribbon, but once they were up I felt they lacked a little something. They needed a little more pizzazz. Pom-pom pizzazz, that is! Please tell me I'm not the only one that thinks they made this wreath instantly sweet. 😉
If you need a little more pom-pom pizazz in your holiday decor and have a whole five minutes to spare, you can make this wreath!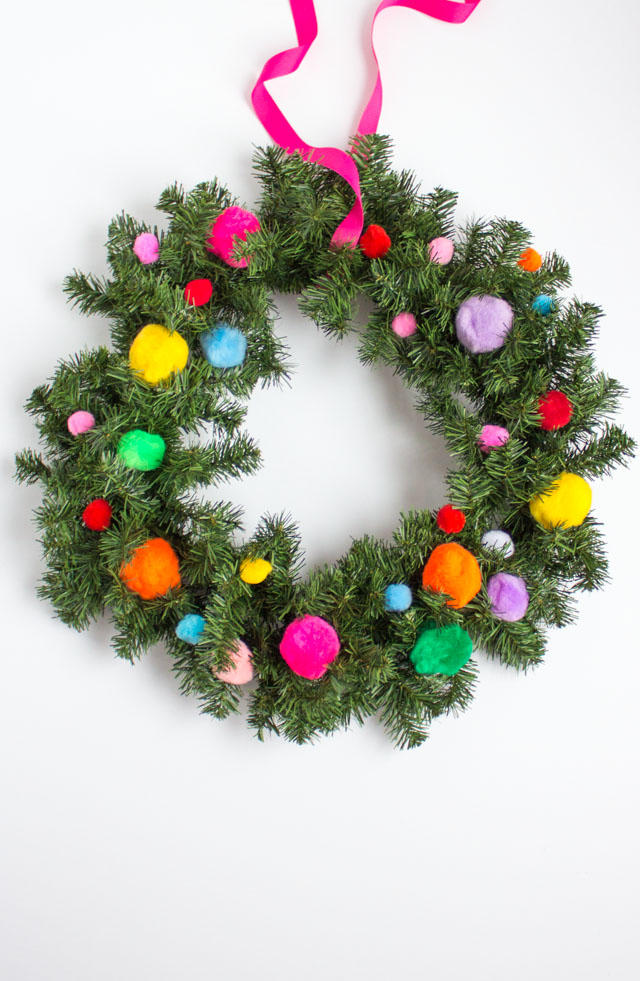 The pom-poms are like colorful little ornaments in the wreath. I used a mix of sizes and colors of pom-poms from this
1 lb. bag of pom-poms
from Oriental Trading (a must-have craft supply!).
Supplies for 5 Minute Pom-Pom Wreath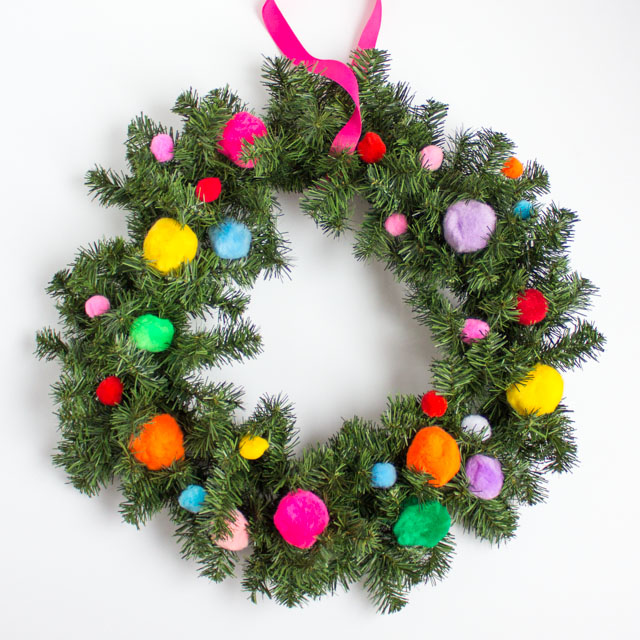 How to Make 5 Minute Pom-Pom Wreath
1. This project is so easy it barely needs a tutorial! First fluff up the wreath by spreading out all the individual branches, then just nestle the pom-poms in branches. That's it!
2. The branches hold the pom-poms on their own, but you can add a dab of hot glue for a more permanent hold if you want. I like the option of taking them out at the end of the season and decorating the wreaths differently next year if I want.
The set of three pom-pom wreaths look so cheerful hung in my kitchen windows!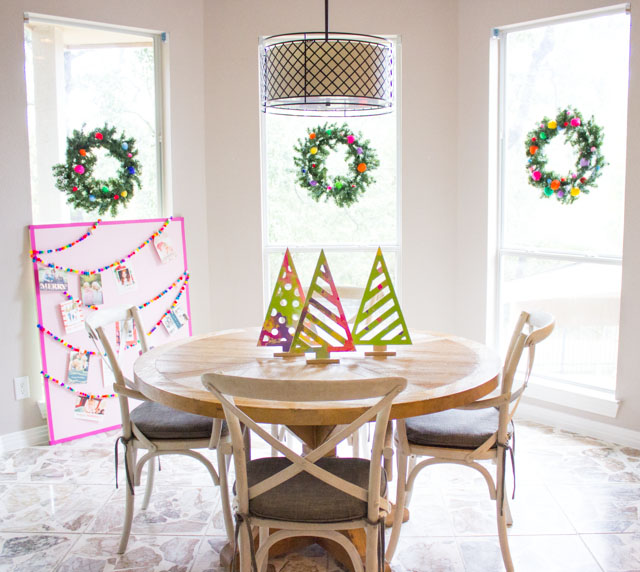 If you look closely at the photo above I'm also giving you a sneak peek of a pom-pom Christmas card display I made! Head back to the blog tomorrow for all the details, and don't miss my other Christmas wreaths I've made this year: