Our Fall Dining Room with Hayneedle.com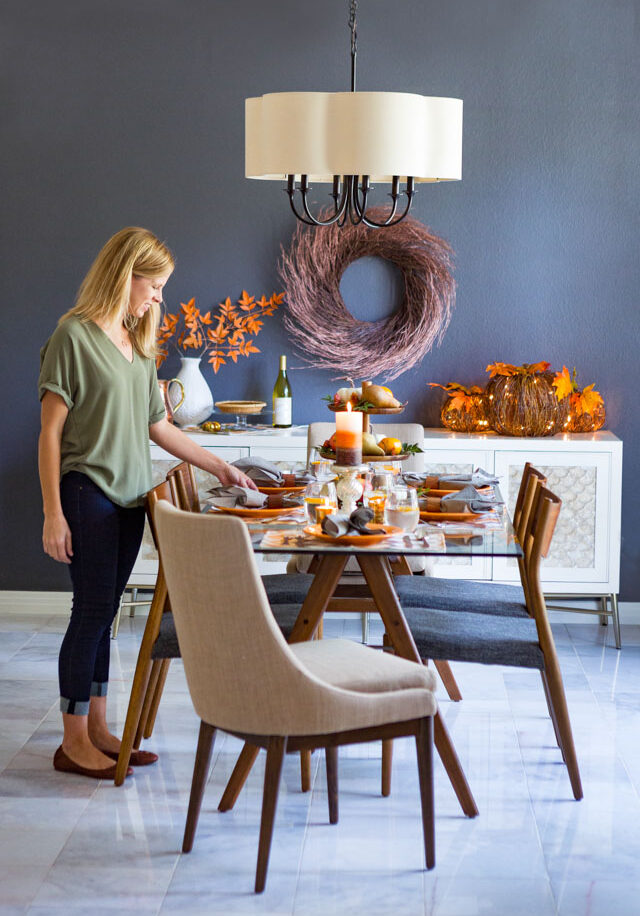 Fall Dining Room Decor
I am so excited to share my fall dining room decor project with hayneedle.com with you. I'm keeping it just like this until Thanksgiving. No one can eat at our table until then because it is just too pretty – ha! To transform our dining room for fall, I incorporated lots of warm metallics, natural wood tones, pops of orange, and some of my favorite fall accents like pumpkins and wreaths. Read on for more photos and don't miss my 6 tips for hosting your own fall harvest themed dinner over on the hayneedle.com blog!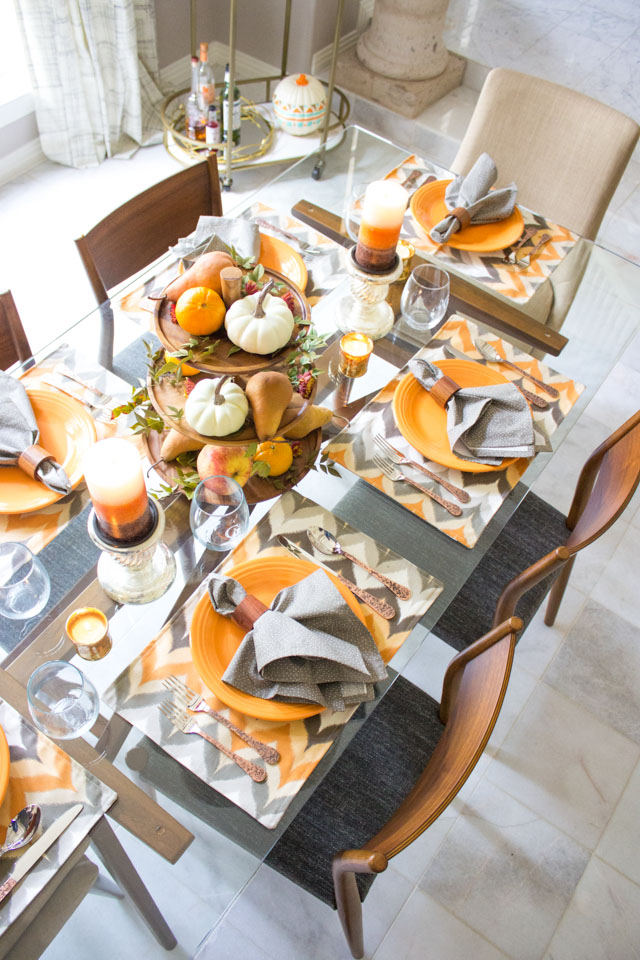 Fall Place Settings
For our fall place settings, I opted for casual and colorful over fancy. I have always been a big fan of Fiestaware and have a small collection of vintage Fiesta dishes. These bright tangerine Fiesta plates are a modern version that add an instant pop of color to your table! I love them paired with the chevron printed placemats.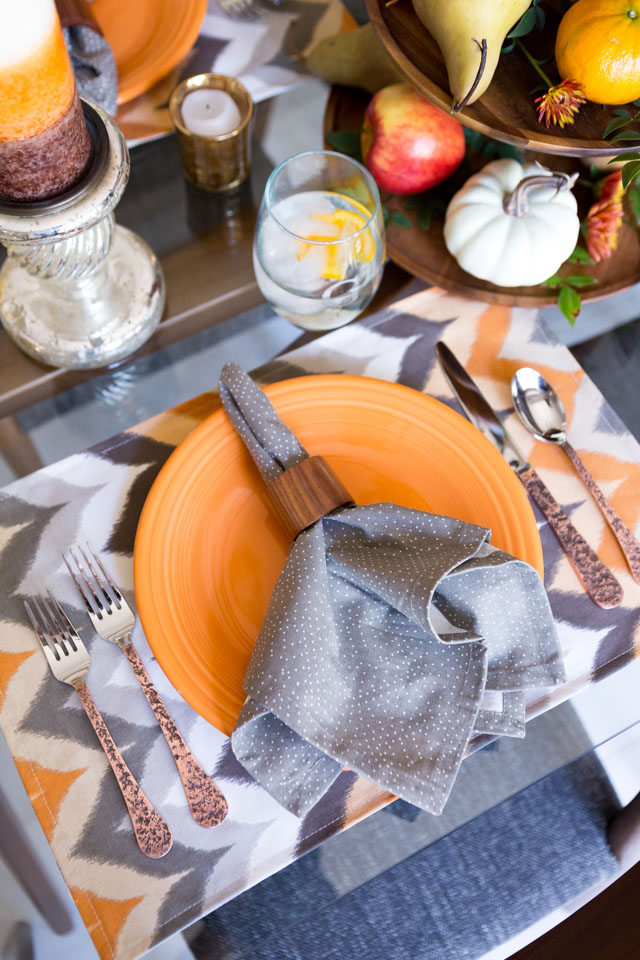 Fall Harvest Centerpiece
One of my all time favorite things to do for a holiday meal is to create a festive centerpiece by pulling together unexpected items from around our home. I created this fancy fall harvest display in under 15 minutes – and you can too! All you need is a 3-tiered server and some fall fruits like apples, pears, and pumpkins to scatter on each of the three levels. Then I took some small mums and greenery from our yard and stuck it between the fruit. So easy and inexpensive!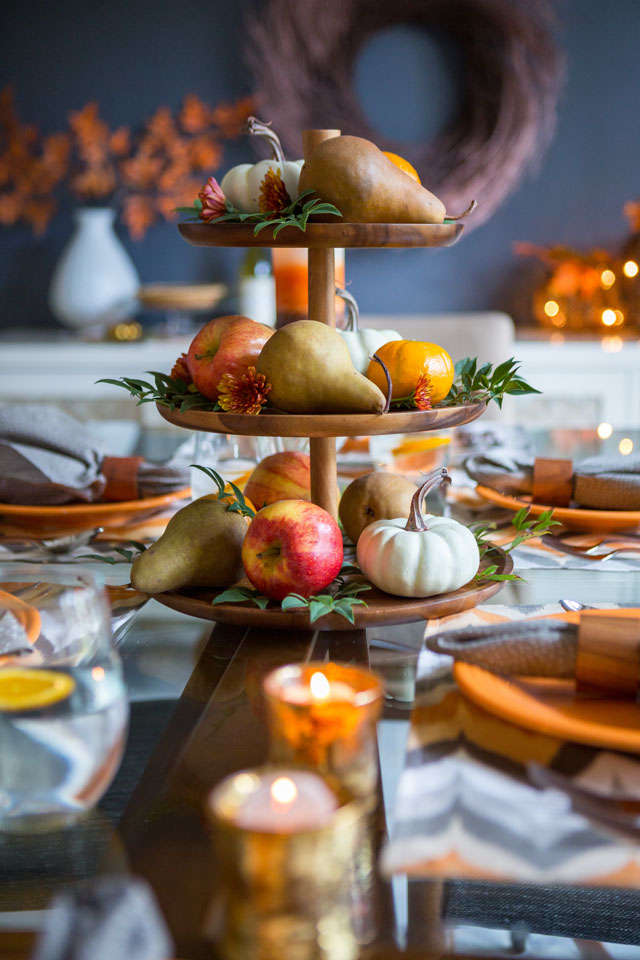 We also moved the large painting that is typically in our dining room to show more of the dark focal wall (painted in Peppercorn by Sherwin-Williams) and hang a fall wreath. Doing so created a dramatic backdrop that pairs really nicely with the copper and gold tones and pops of orange. The beige wall across from the window was previously empty and needed a slim storage piece to make the wall feel not so bare.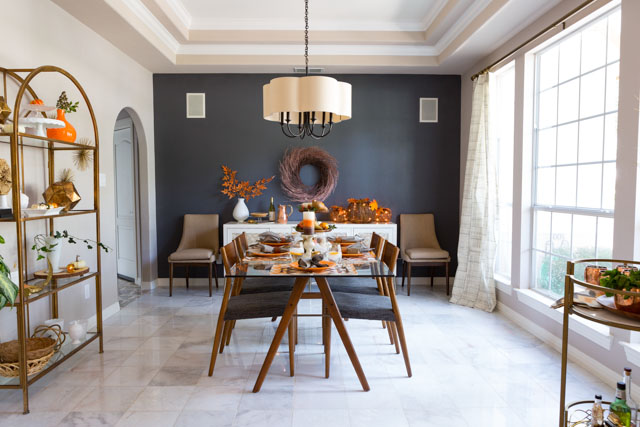 This gold etagere (a fancy name for open back shelves!) fits the space perfectly and provides some more storage for some of my milk glass collection and other odds and ends. I incorporated some mini pumpkins and greenery for fall. Also, how cool are these starburst wall sculptures? I like the idea of incorporating some textural aspects into your wall decor, rather than just sticking with framed photos or art.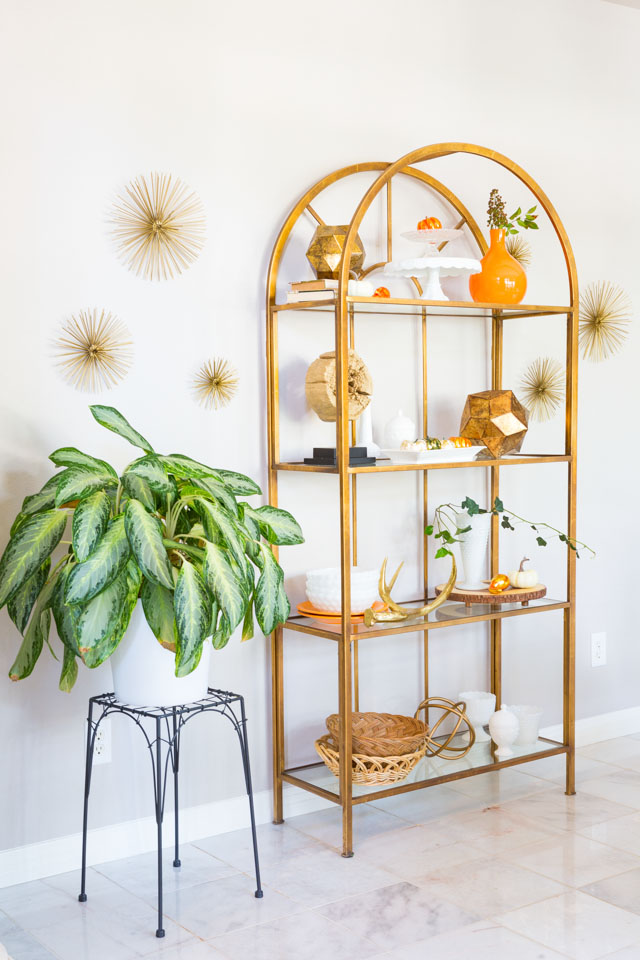 We capped of our dining room with this pretty oval bar cart with marble shelves. The couple new gold furnishings really tie the room together!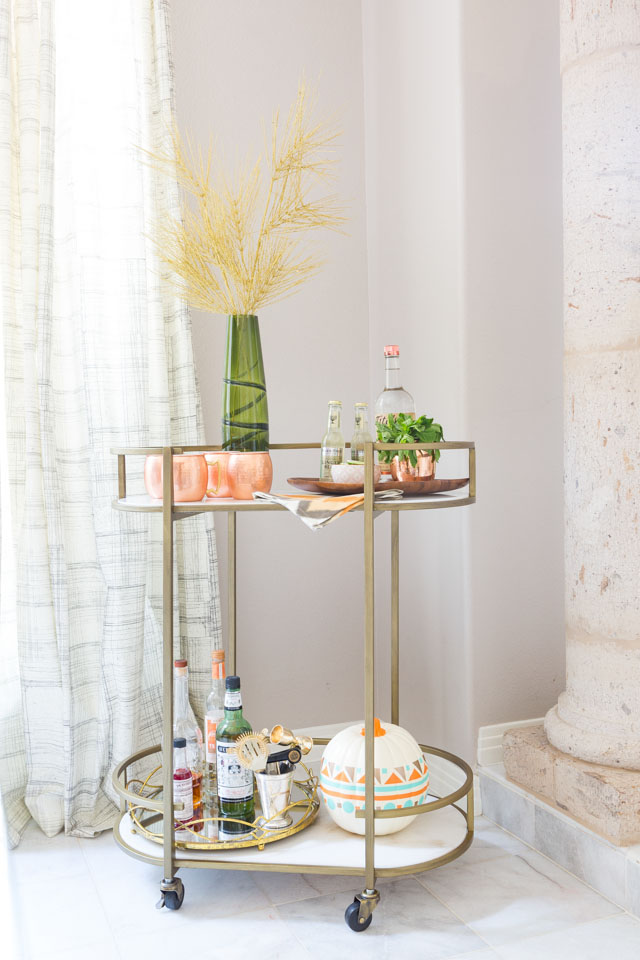 Need a fun fall cocktail? Try a moscow mule which are particularly fun when served in these copper mugs! I can't get enough of the copper trend, and hayneedle has lots of pretty copper pieces to choose from.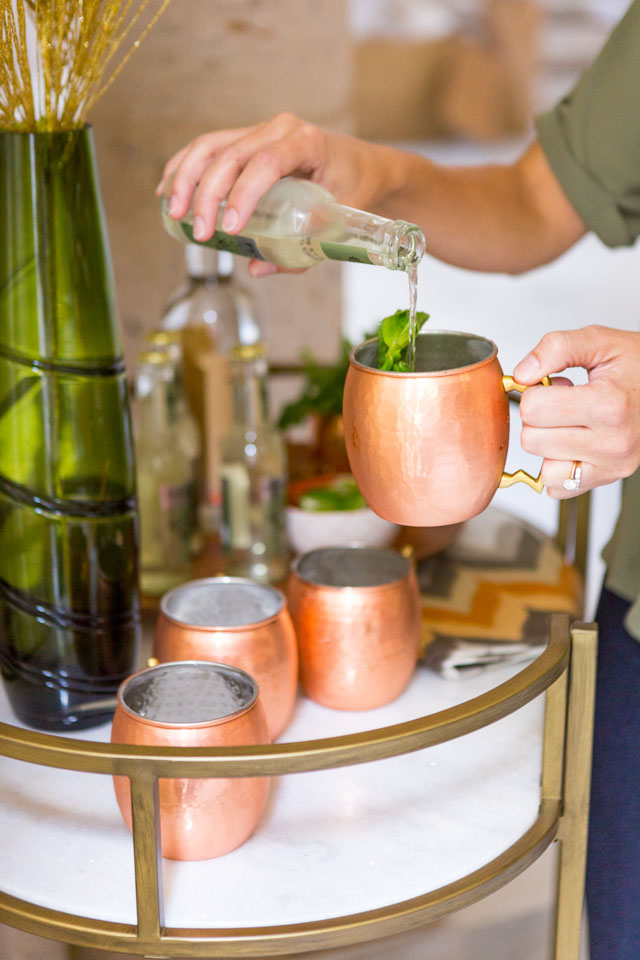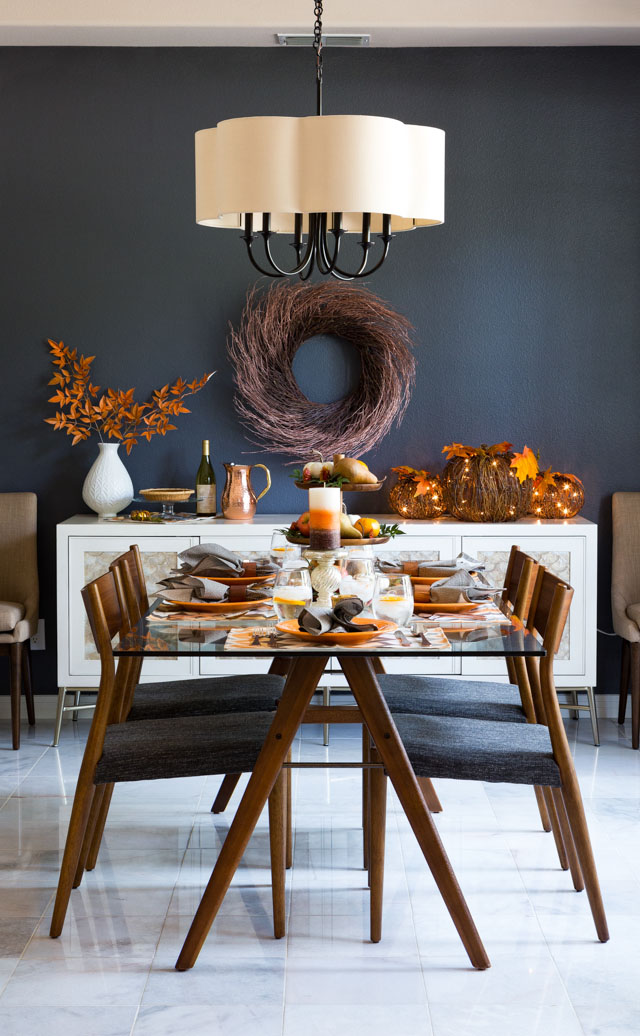 This post is sponsored by hayneedle.com. Photos by Candice Stringham.