Host a Kindergarten Graduation Playdate!
Kindergarten Graduation Party Ideas
In ten short days, I will have a Kindergarten graduate! It's hard to believe that the kindergarten school year is nearly over for Stella. Her sister Hazel is finishing up preschool as well. We recently invited a few friends over to celebrate with a kindergarten graduation party. I partnered with Oriental Trading to decorate a kid-friendly graduation party. Read on for all the details!

To keep the party prep easy, I limited the decorating to our kitchen table area. I hung a few colorful party fans and used Peanuts table decor to decorate the table.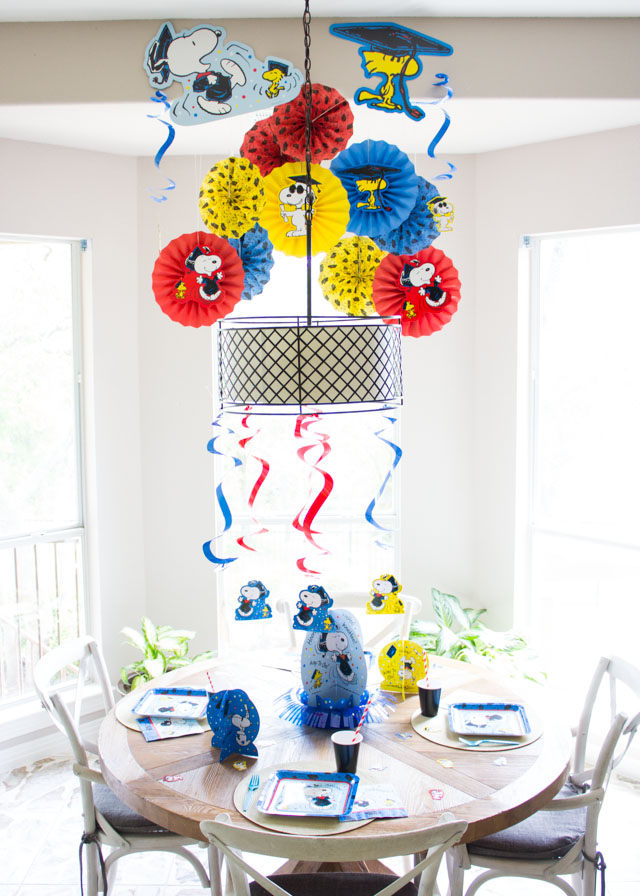 I also moved the girls' two play tables to the kitchen as well for the kids to have a spot to eat and craft together.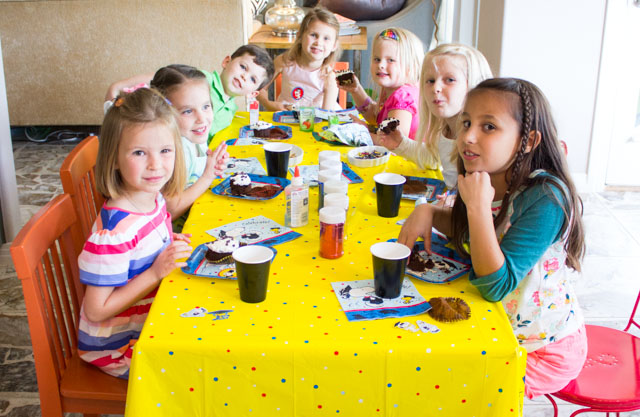 Chocolate Chip Cupcakes
The star of the party was the cupcake tower brimming with chocolate chip cupcakes with a surprise filling – it didn't take long for these to disappear! I kept the rest of the snacks easy with juice boxes and make-your-own trail mix.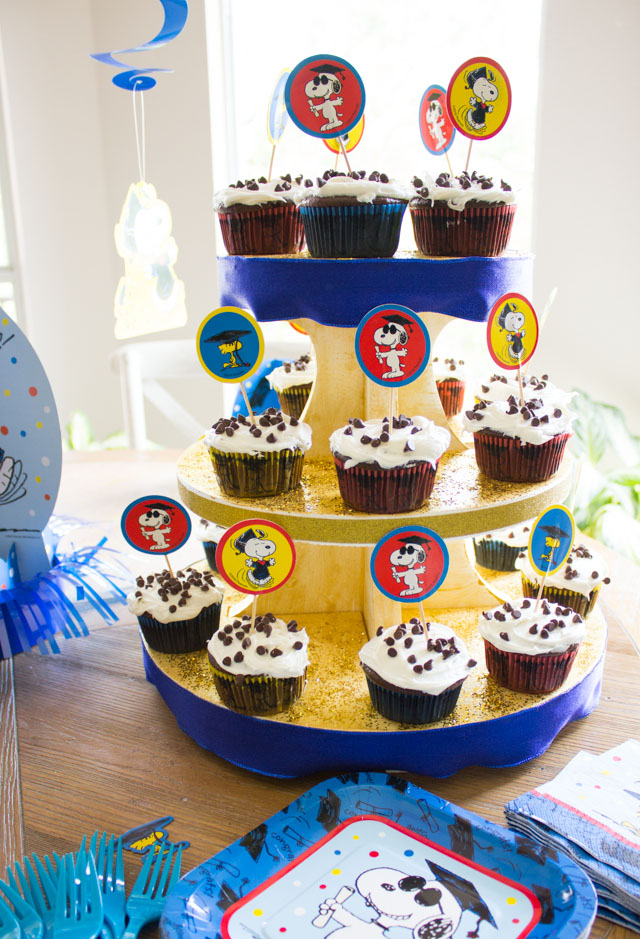 Find the surprise chocolate chip cupcake recipe here.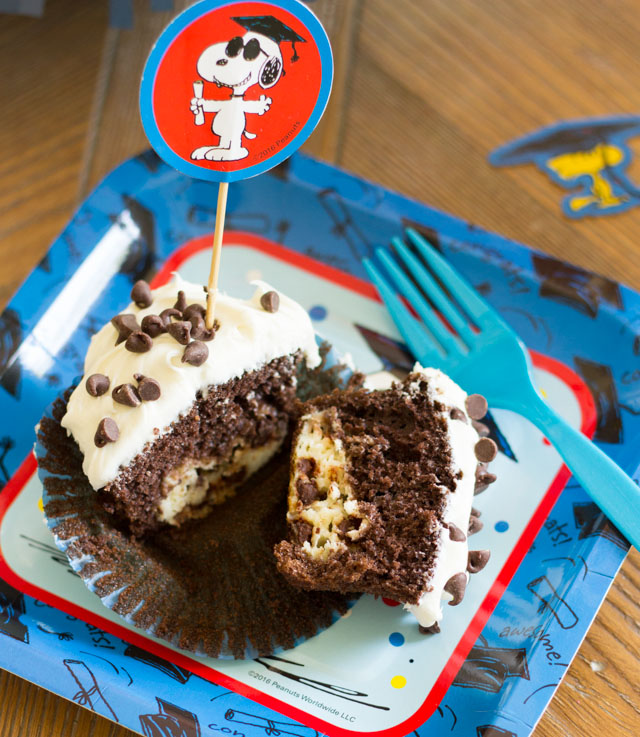 DIY Glitter Picture Frames
The kids got to get messy with glitter to create sparkly glittered picture frames! Crafting trays at each seat and a plastic tablecloth that I could roll up afterwards helped contain the glitter.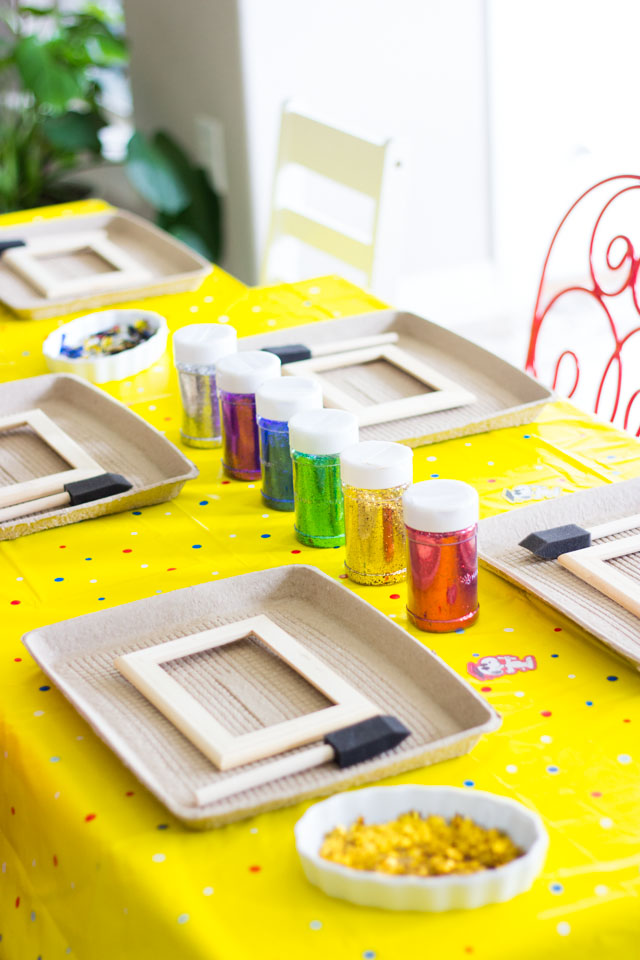 What kids don't love the opportunity to go nuts with glitter and confetti?!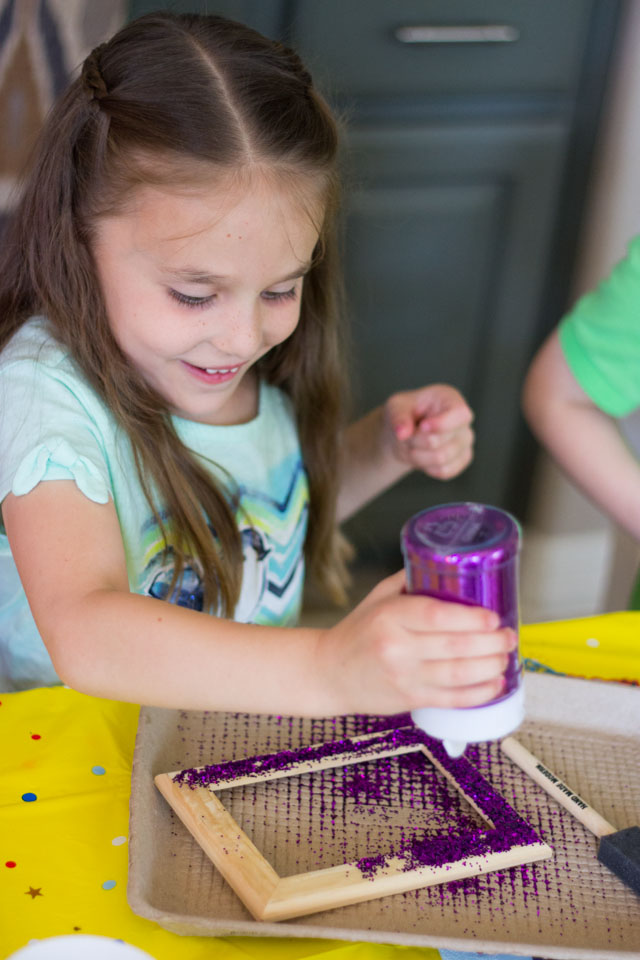 It was fun to see each child add their own creative touch to their frames. Find the step-by-step tutorial for these glitter picture frames here.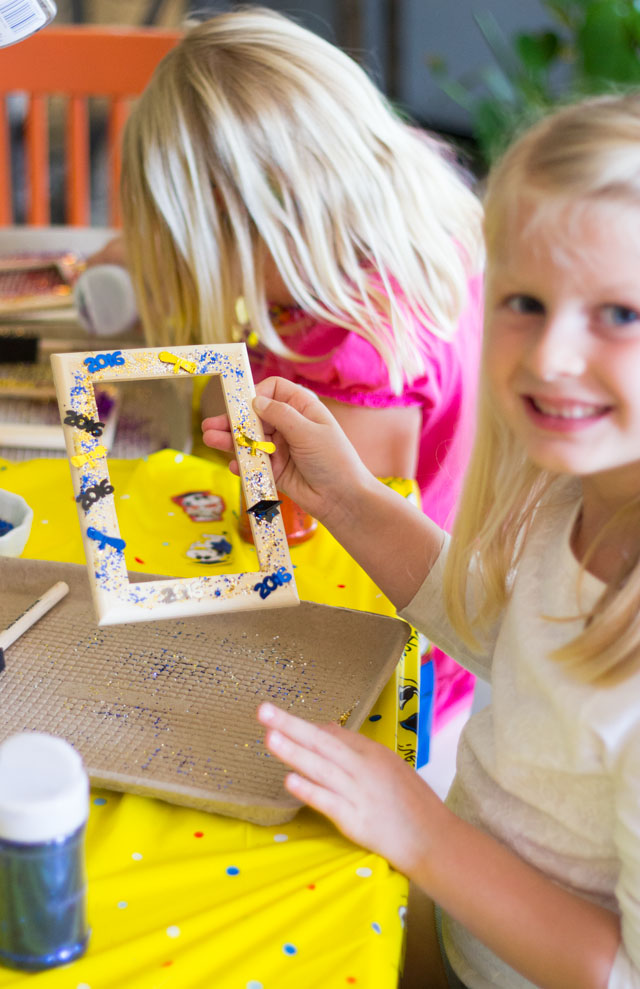 After the party I sealed the frames with Mod Podge and added a photo of each child posing in front of our graduation photo backdrop to give to them as a party favor.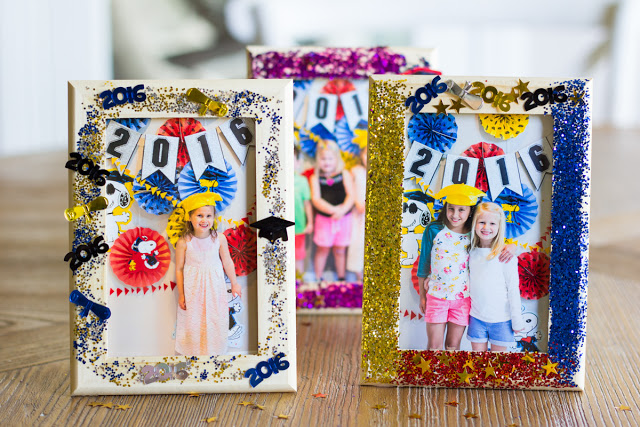 Graduation Photo Backdrop
I converted a wall in our foyer for a graduation photo backdrop using more party fans and a 2016 banner. The kids had fun posing together and trying out a graduation cap for the first time. Between the crafting, cupcake eating, and photo ops the graduation playdate was a big success and a special way to celebrate the end of the school year!