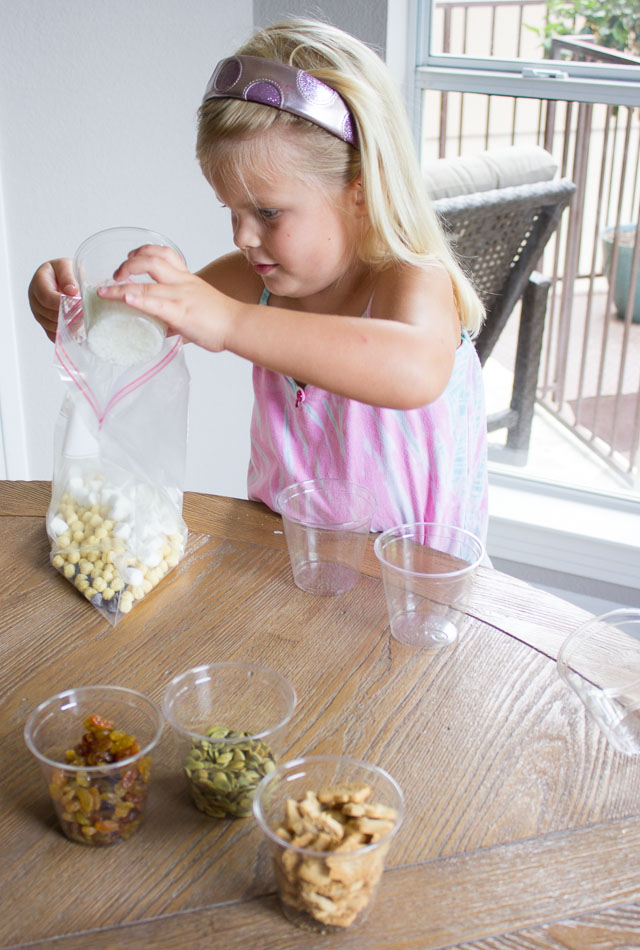 Summer Snack Mix Recipe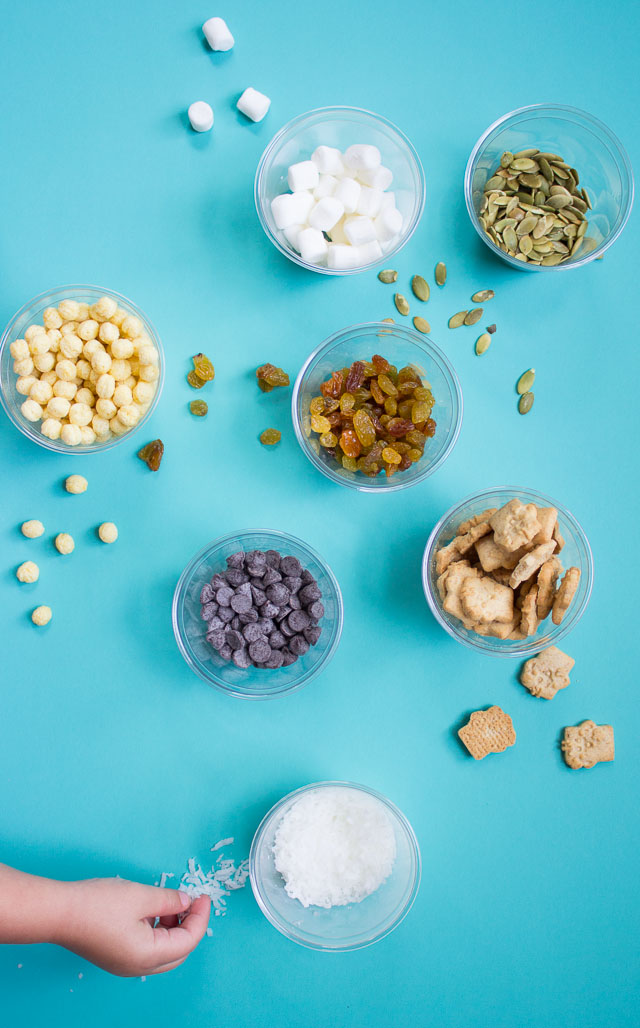 As I mentioned in my list of pool bag essentials, we can't head to our neighborhood pool without bringing a snack. It never fails that Stella and Hazel will get hungry within minutes of being in the water! This summer snack mix has become a must-have. It all started when I didn't have any food in the pantry other than the tail end of a box of cereal and some crackers…so I decided to throw them together into a makeshift trail mix!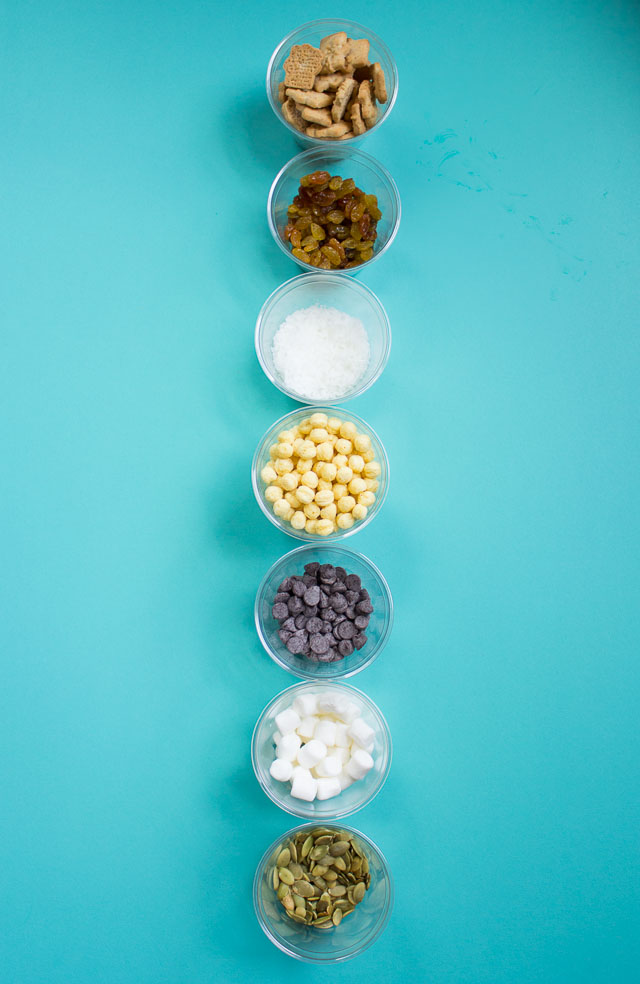 Ingredients for Summer Snack Mix
There isn't anything particularly special about this recipe – in fact, you can put in whatever you have in your pantry. But I promise if you use some version of these ingredients below you are going to have a winning combination that will taste so darn good after swimming!
Cereal
Any cereal you have on hand. Cheerios, Life, and Kix are all good candidates!
Small Crackers
Anything from Teddy Grahams to small pretzels if you want to add a salty element.
Marshmallows
These are always the first to be eaten! They add sweetness and a fun texture.
Nuts
Any kind of nuts or seeds your kids like for a little protein and crunch. We had pumpkin seeds on hand to add to this mix.
Dried Fruit
Raisins or dried cranberries work well and make it seem a little healthier. Banana chips would be yummy too!
Coconut
A nice addition if you happen to have some in the pantry. Just sprinkle some in.
Chocolate Chips
I am a chocolate lover so always add these, but they will melt quickly at the pool! I keep them in an insulated cooler until we eat them. You could try adding M&Ms instead.
Actually making it couldn't be any easier (a great thing for the littlest kiddos to help with!). Pour each ingredient in a ziploc bag…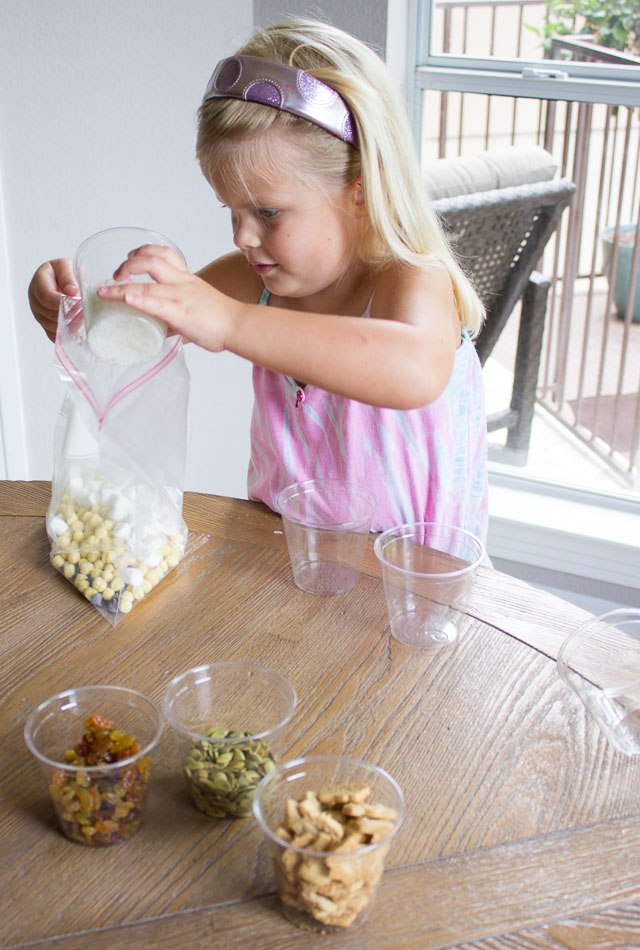 ….and shake!!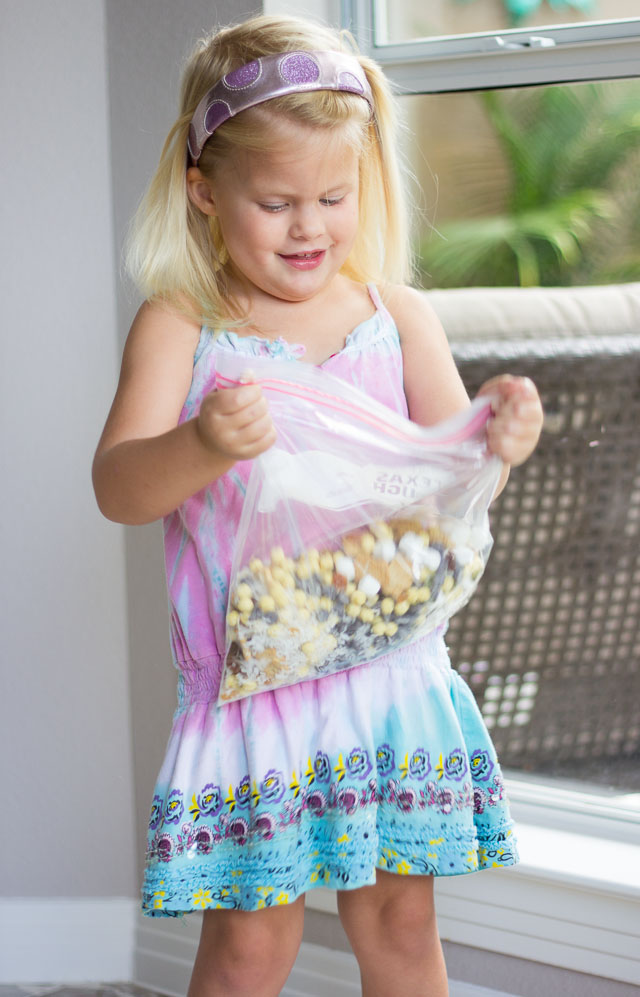 Pack it in your pool bag with a few plastic cups to serve it in. This stuff will hit the spot when you've worked up an appetite swimming!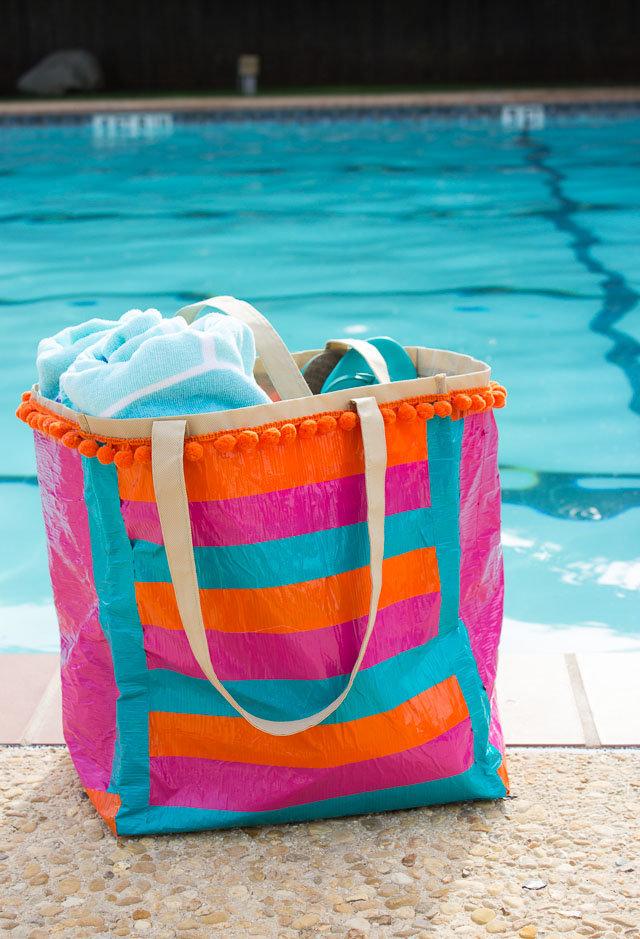 Like this summer snack mix recipe?