DIY Painted Pot Holders for Mother's Day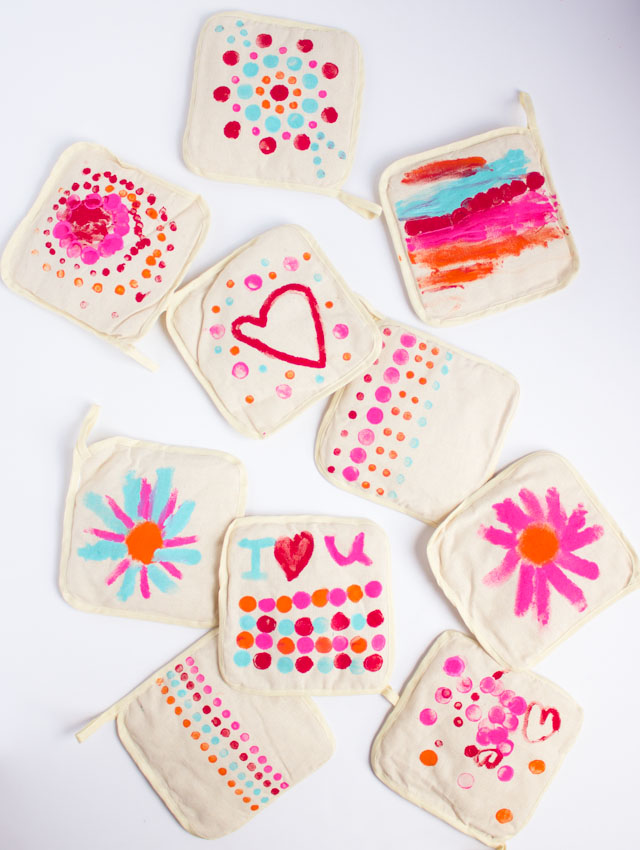 DIY Painted Pot Holders
Here's a fun way for kids to show off their creativity while making mom a Mother's Day gift that she'll love to use – DIY painted pot holders! Stella and Hazel had so much fun making these the other day. Since the DIY canvas pot holders come in a pack of 12, you'll have plenty to make for grandmas and aunts too. Get all details on Oriental Trading's blog!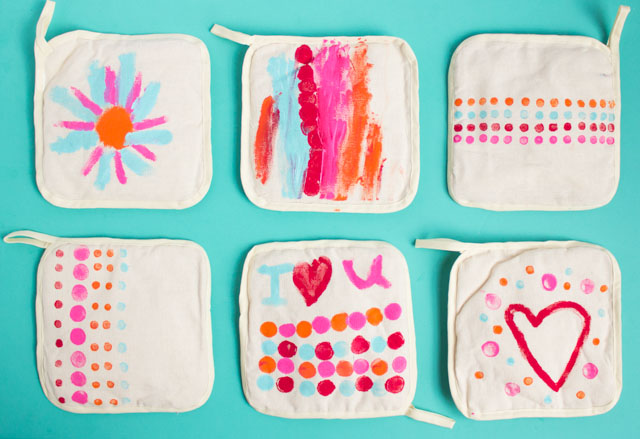 The key to making these look good is starting with a limited and cohesive color palette. I chose 4 of my favorite Martha Stewart paint colors and let the girls use them to create whatever designs they wanted. They turned out so cute! I love this abstract art looking one that Hazel made on the left (below):
These couldn't be easier to make. The girls decorated all 12 of them in under an hour and we're sending them off to their grandmas today!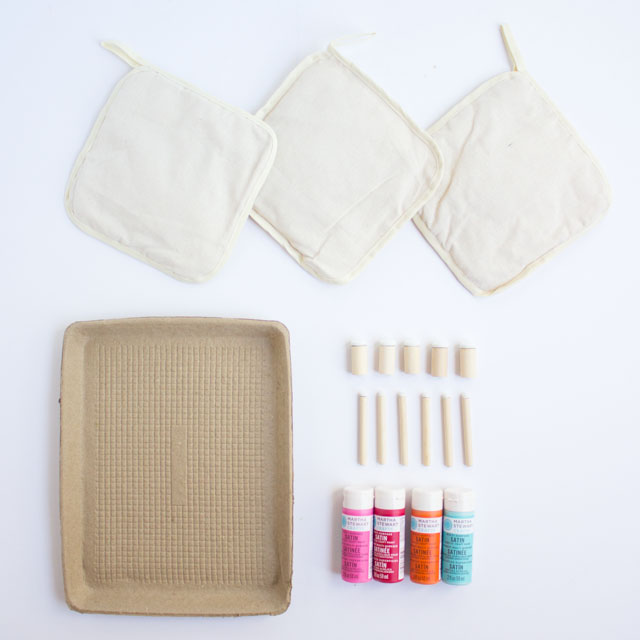 Head to Oriental Trading's blog for a full list of supplies and step-by-step instructions!
Like these painted pot holders?