DIY Glittered Easter Place Cards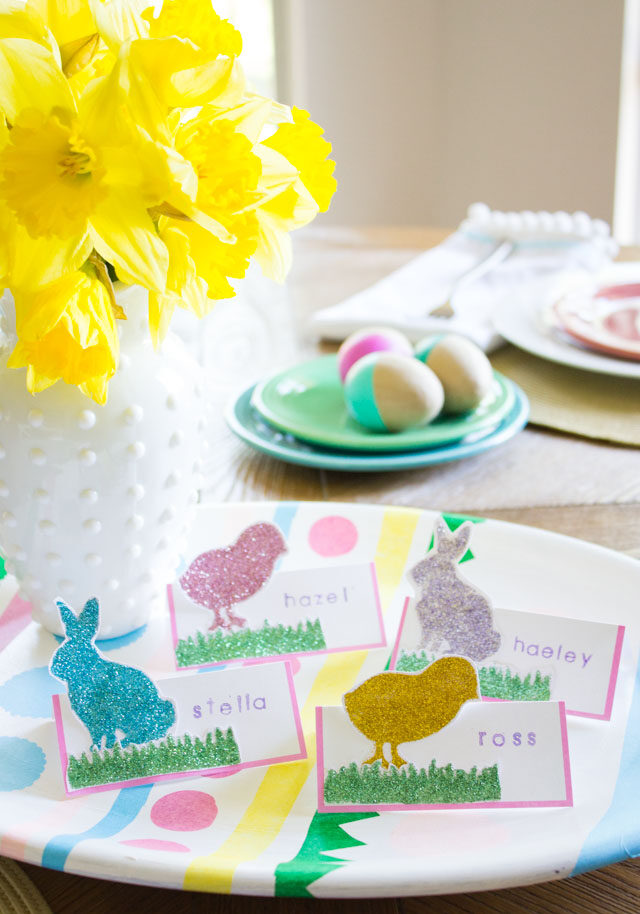 DIY Easter Place Cards
Introducing my DIY Easter place cards! I'm always planning a few last minute DIY table decorations for our holiday meals, so these glittered Easter place cards I created for my latest 12 Months of Martha project are fitting! I made them yesterday with these Martha Stewart holiday stencils and the prettiest glitter. Just in time for our Easter brunch!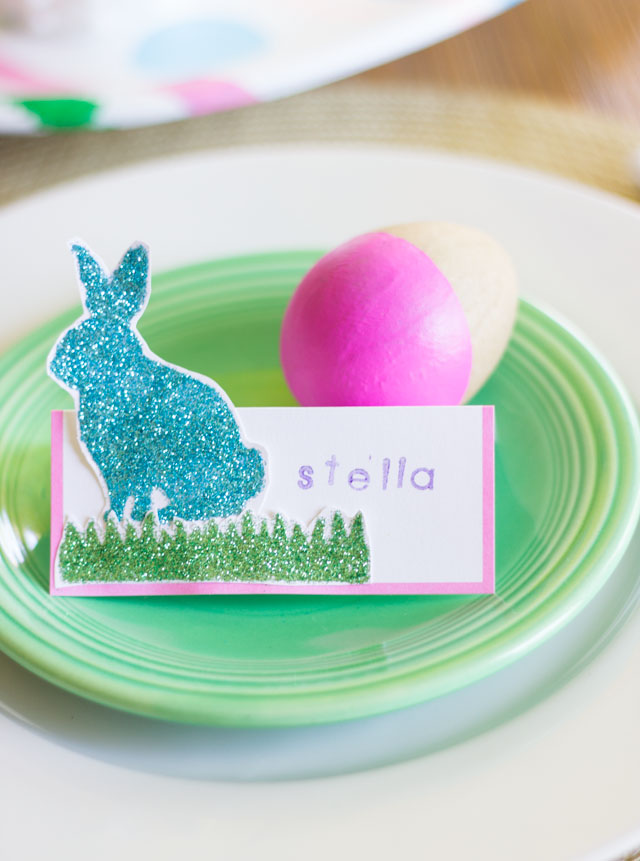 I used the grass stencil from the holiday pack along with the little chick and bunny stencils to make a set of glittery place cards for our Easter table. I had never tried filling a stencil with glitter before, but it worked out great!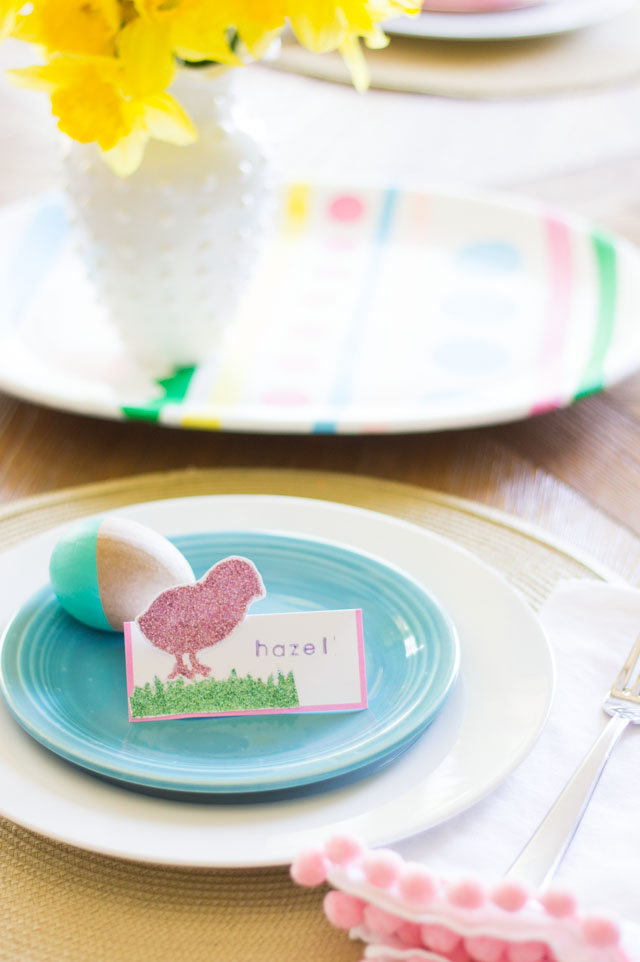 This post contains affiliate links. See our full disclosure.
Supplies for Easter Bunny Place Cards
Scissors
White Card Stock
Mod Podge
Elmer's Glue
Foam Brush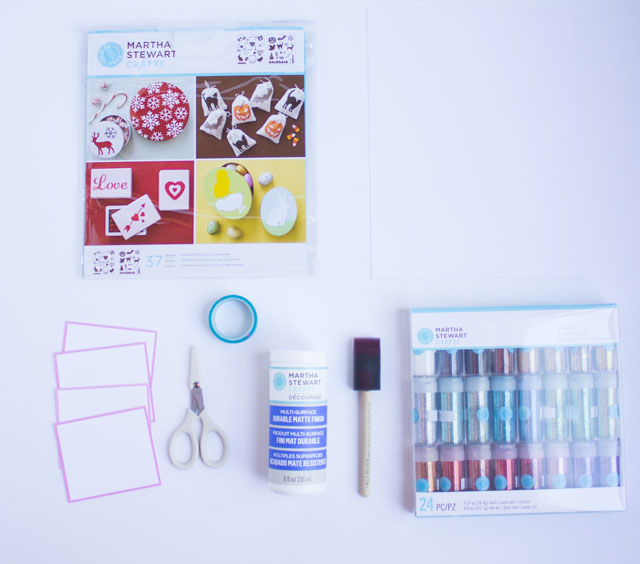 How to Make Glittered Easter Place Cards
1. Tape your stencil to the card stock to keep it from shifting around. Use a foam brush to apply a thin layer of Mod Podge within the stencil. I used the grass stencil, as well as the bunny and chick!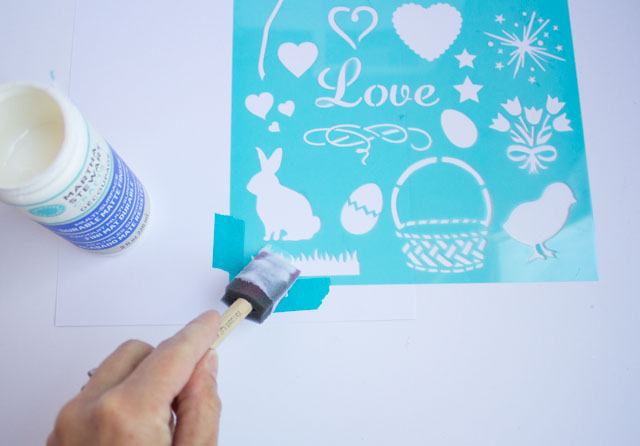 2. Sprinkle an even layer of glitter over the stencil.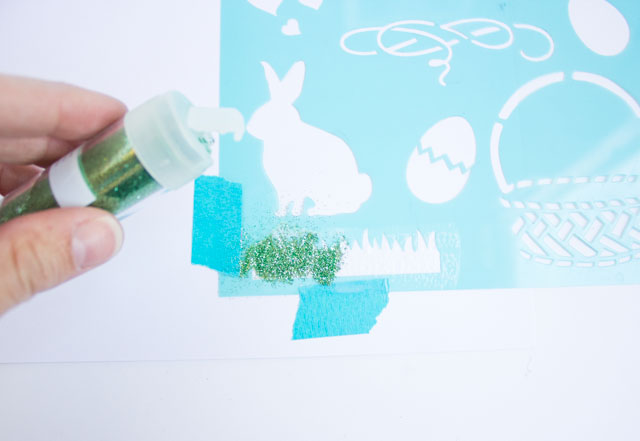 3. Tap off the excess glitter (this Martha Stewart glitter tray works great for this!) and then peel off the tape to reveal the glittered design. For best results, wash and dry the stencil before repeating steps 1 and 2!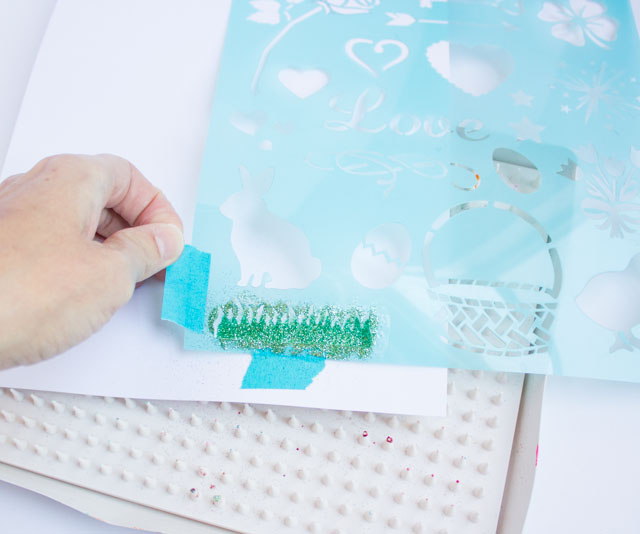 4. Once dry, cut out the stenciled design. These precision scissors make it easy. I left a little white border around my stencil so it didn't have to be too precise!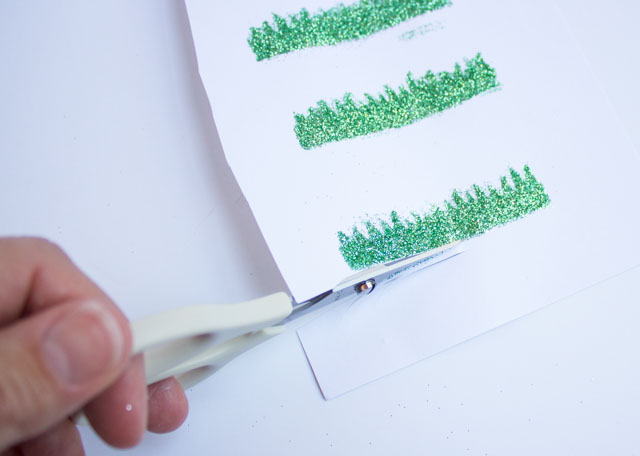 5. Glue the grass and a little bunny or chick onto a blank place card with Elmer's Glue. If you don't have place cards, just bend a piece of card stock in half. You can then add names with letter stamps or handwrite with a pen.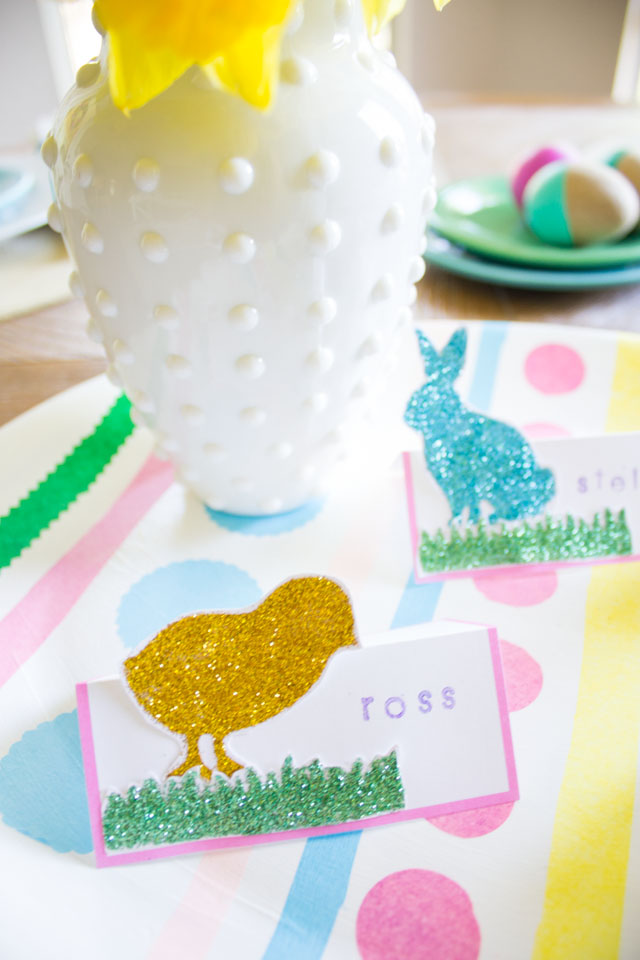 The Martha Stewart holiday stencil pack comes with lots of cute for designs so you could modify these place cards for different holidays throughout the year…and it's fun to get out the glitter and get messy once in awhile. I hope you give these a try!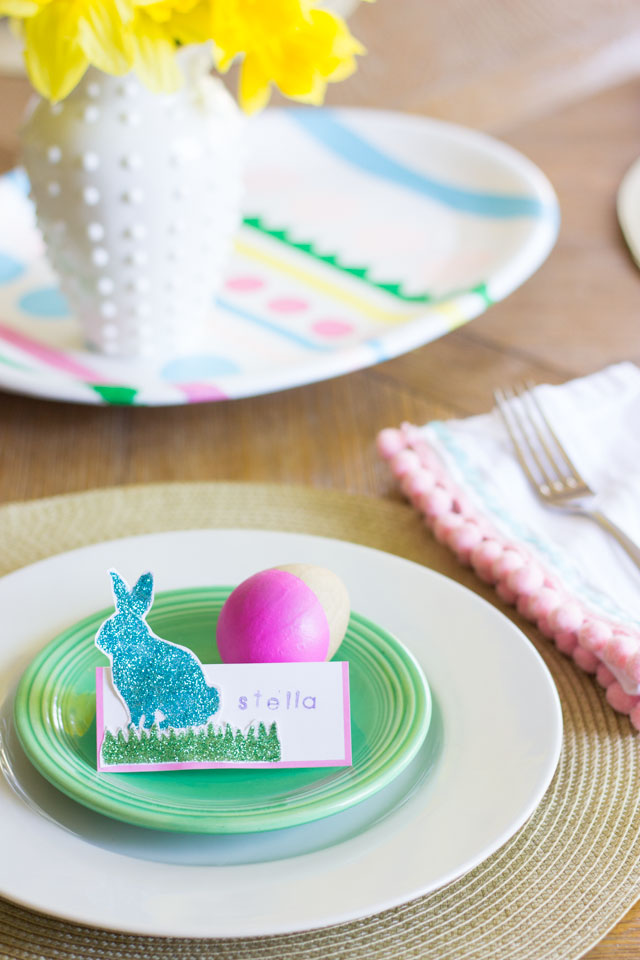 Like these cute Easter place cards?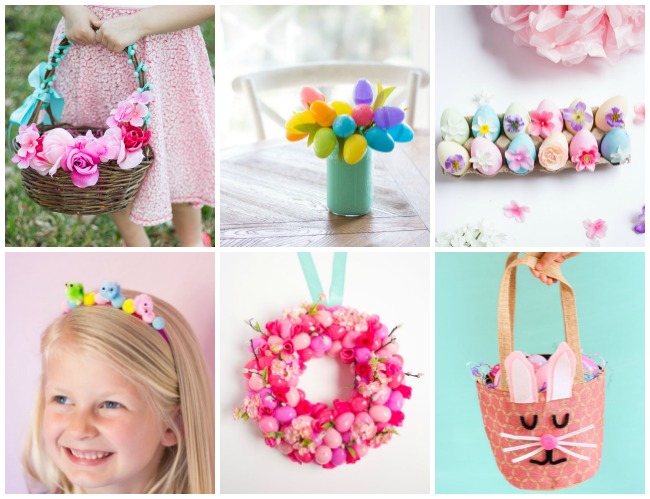 This post is sponsored by Martha Stewart Omnimedia as part of the 12 Months of Martha program.