The EASIEST Instagram Photo Wall Ever!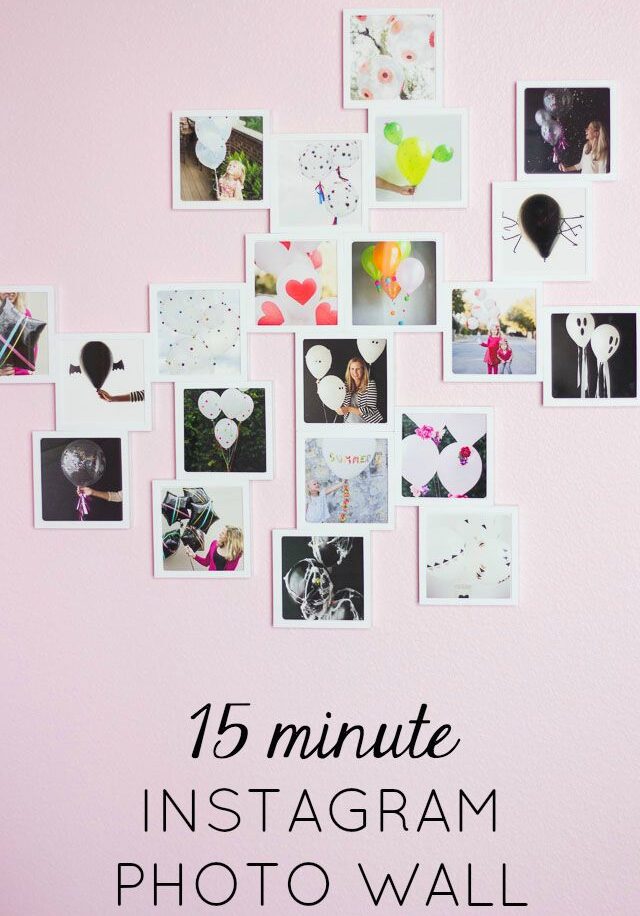 Instagram Photo Wall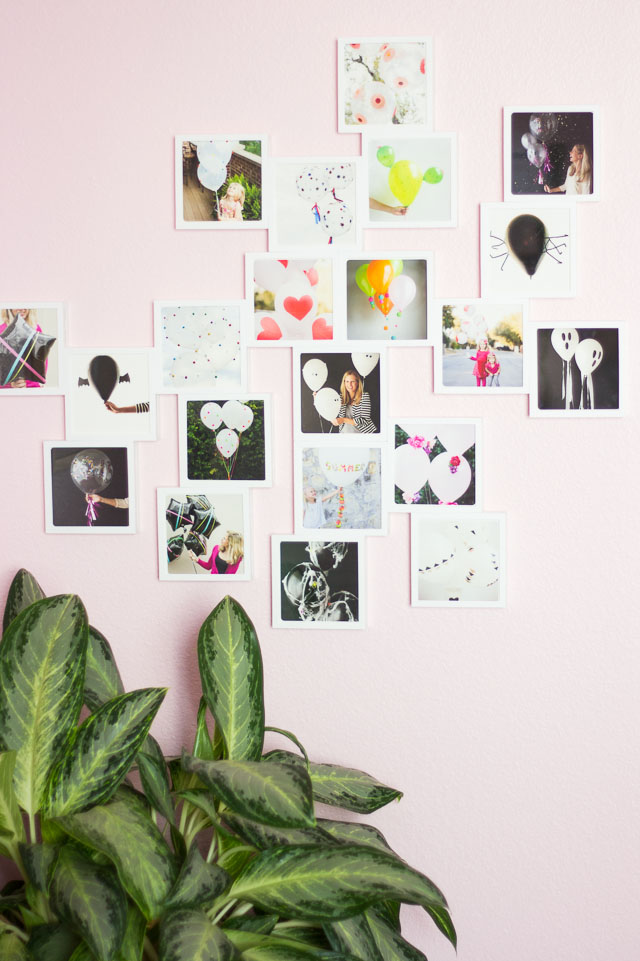 Yesterday Ross and I hung 21 photos in under 15 minutes – it was incredible! It was my first time trying these snap-in-place Fotobit frames, and I couldn't believe how easy and fool-proof they were to install. This is from the girl that is awful at hanging pictures – I never have the patience to measure well and end up getting all the spacing wrong while putting way too many holes in the wall!
These frames would be absolutely perfect for getting your favorite Instagram photos off your phone and onto your wall with no headache involved. Read on to see how they work!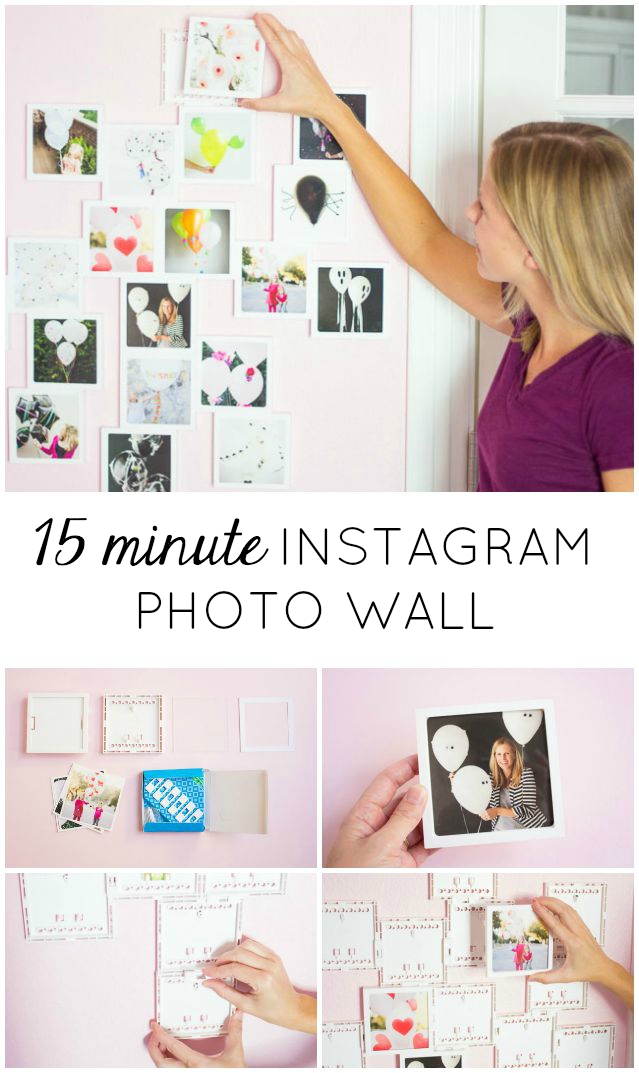 I thought it would be fun to start a gallery wall of my favorite balloon projects for my craft room. Balloons make me happy, so I figured why not have a full wall of them!
I was thinking it would be a morning-long activity of carefully measuring and aligning photos. It turns out once you get one frame on the wall the rest just snap in place! Even my engineering-trained husband was impressed. He said it's the easiest blog project I've ever roped him into. 😉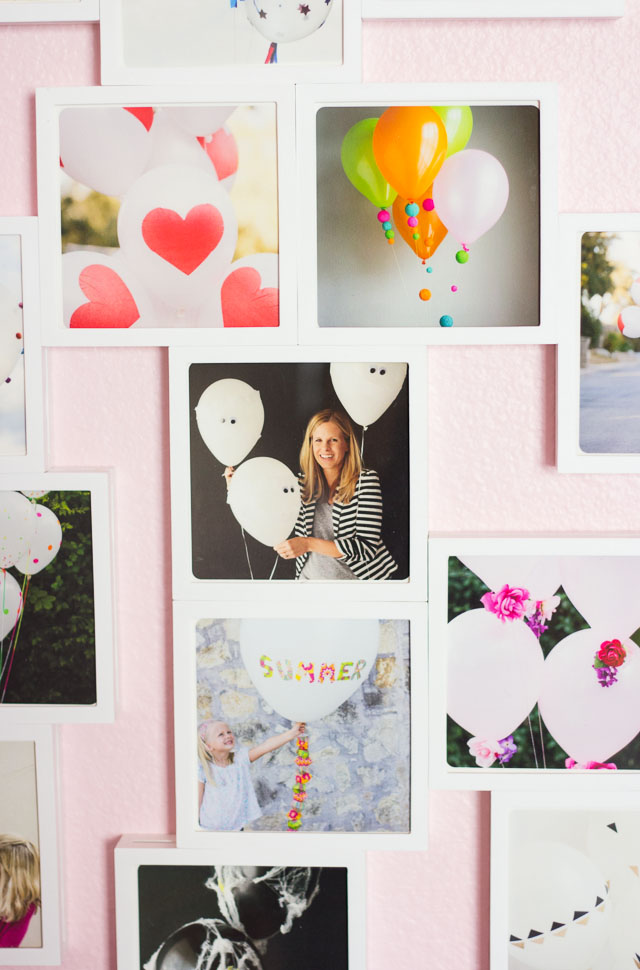 One of the coolest features of these frames is that they can be arranged in an endless variety of ways. I chose a free-flowing, organic grouping for mine, but you can display them in rows, squares, you name it. And the display can continue to evolve – once I have more balloon projects to add, I can just snap on some more photos and keep working my way up the wall!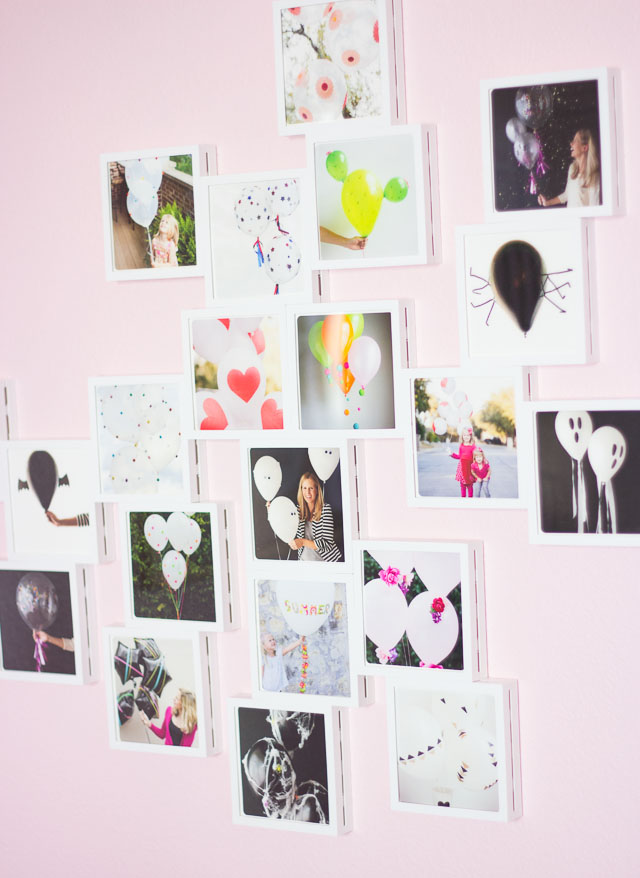 Some of my favorite projects now brighten up this previously bare corner of my craft room above Stella and Hazel's play table. I can't wait to see this grows over time with more projects!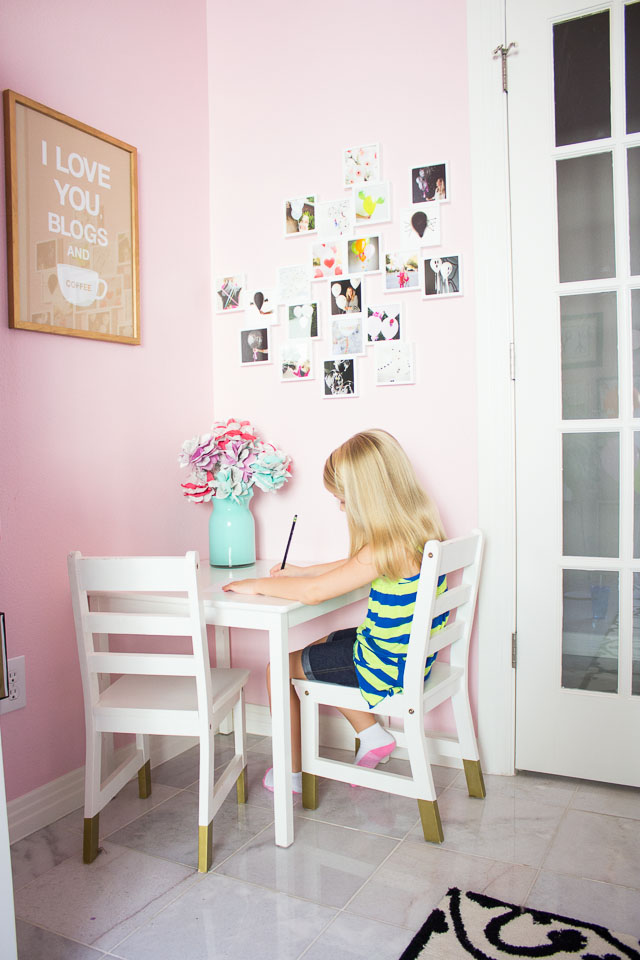 Read on for step-by-step photos of how the Fotobit frames work!
How to Create Fotobit Photo Wall
1. Fotobit frames come in a variety of pack sizes – ranging from 3 frames to 300 frames. Everything arrives beautifully packaged: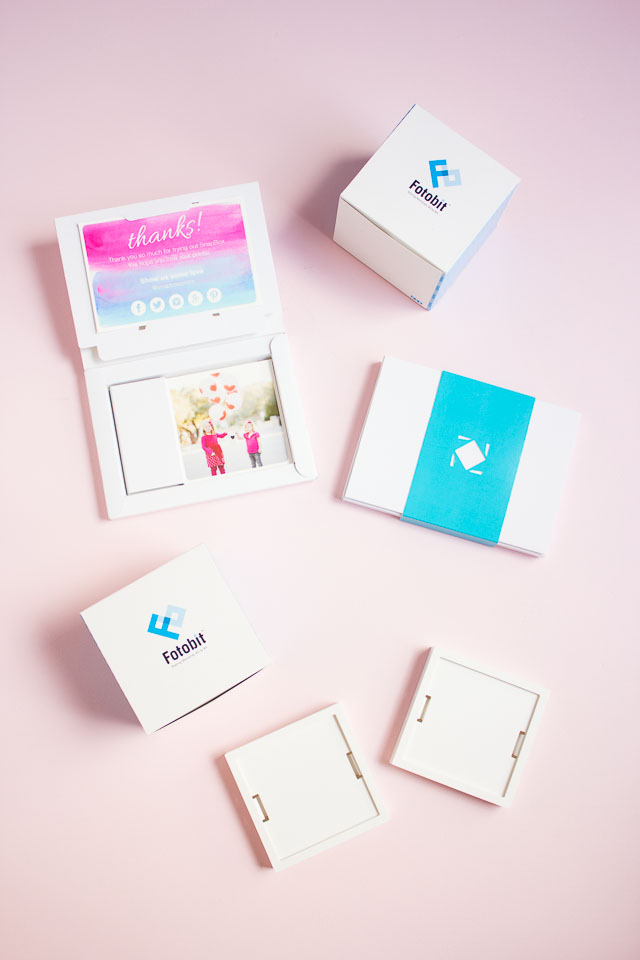 2. Each Fotobit frame contains several components, which can look intimidating at first but is actually very simple after doing one. This video offers a great overview for how to unsnap the pieces and add your photo!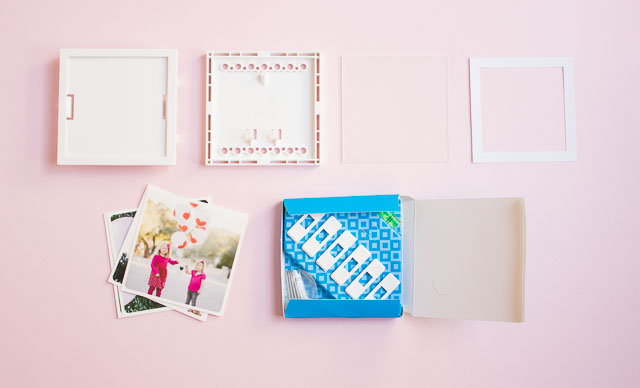 3. Once you add your photo just snap on this backing and it is ready to go!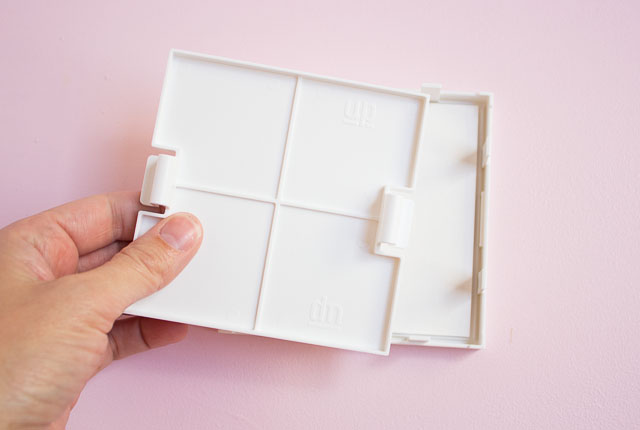 4. It took me 45 minutes or so to frame all 21 of my photos. This is the most time-intensive part. The actual hanging takes minutes!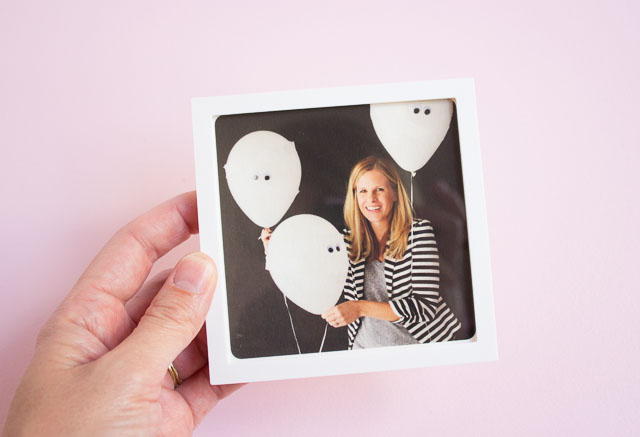 5. Here's where the magic happens. To hang, all you do is position your first frame and make sure it is level using the little bubble level they provide you with (you just slip it into the slot on the frame). Add a nail and you've got the start of your arrangement. I just positioned my first frame in the center of the wall and started building out from there by snapping on additional frames using the frame joints provided. No additional measuring or leveling required.
Here's another helpful video to show you how easy this part is!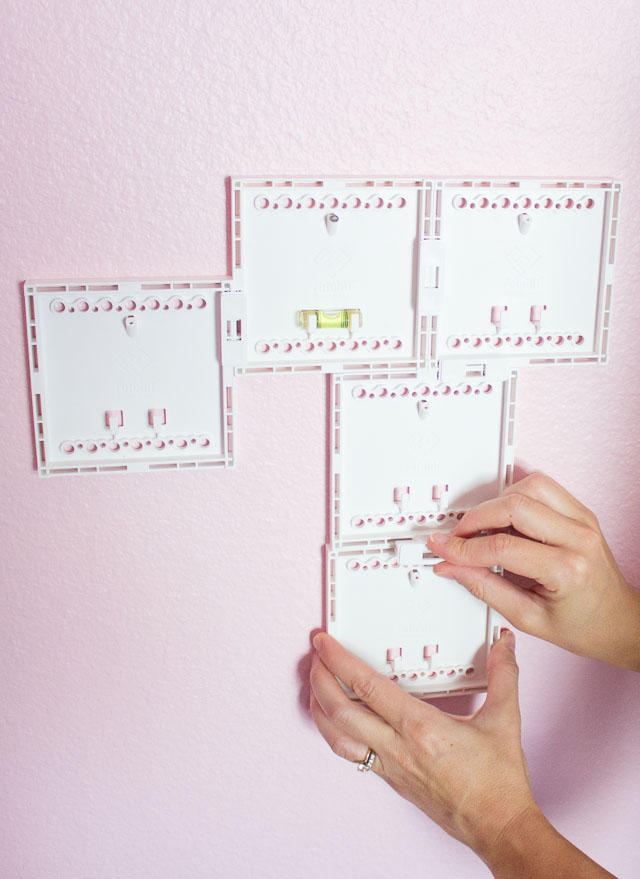 6. Once you have all your bases snapped on, you can add a couple more nails to secure it in place. We used a total of 3 nails to hold the 21 frames. Then you just snap the photos on top! You can reposition the photos easily and even move around the bases until you get the look you want.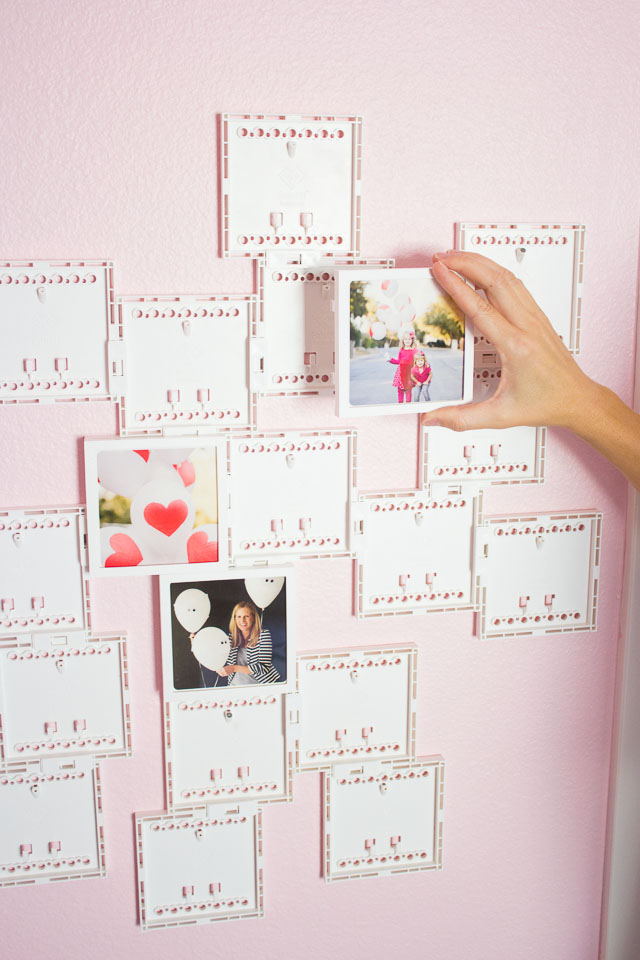 I am really a huge fan of this product and was impressed by the quality and ease of putting it together. I would highly recommend it if you hate hanging photos like me!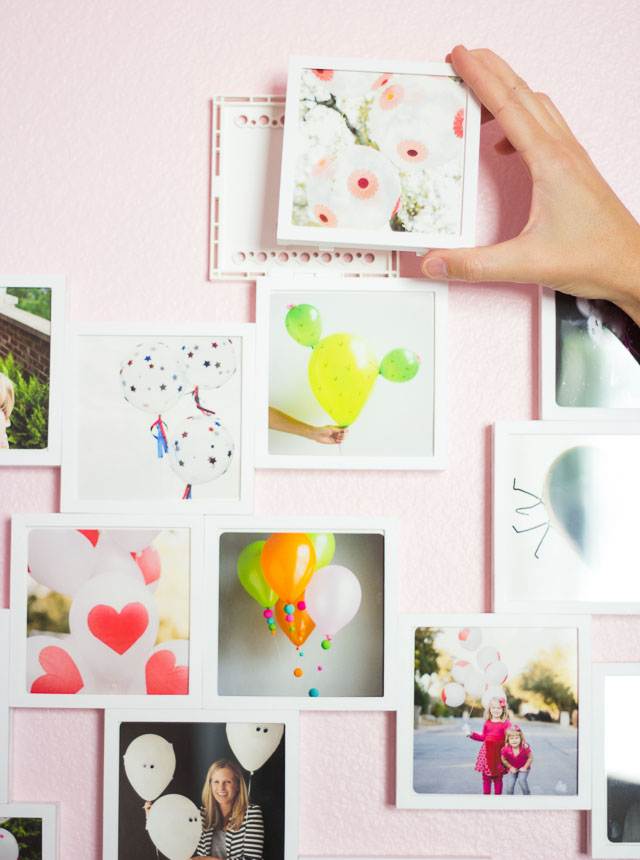 Want to see how to make each of these balloons? Head to my balloon crafts page!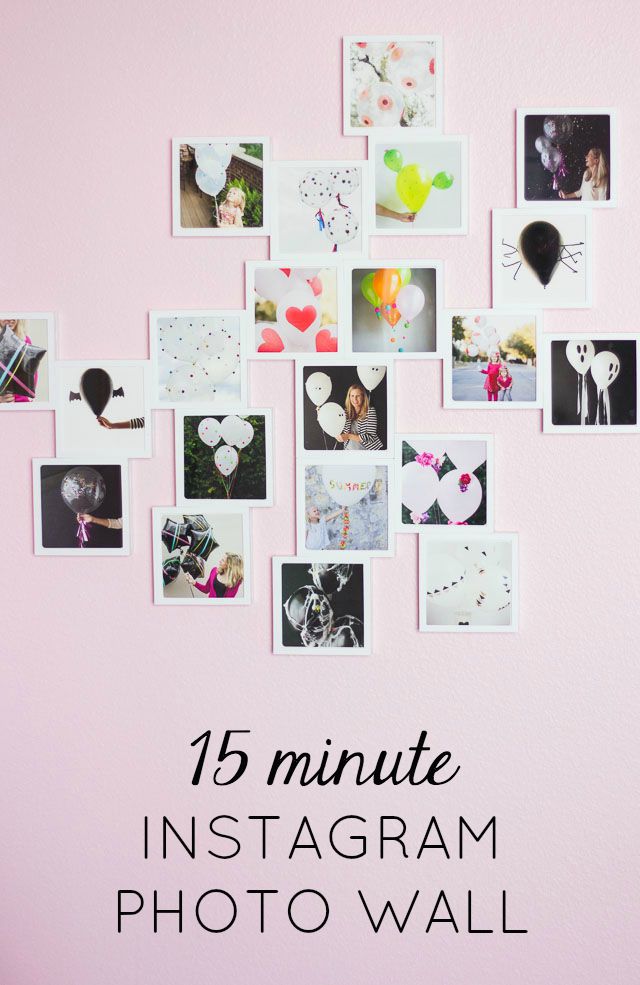 This post is sponsored by Snapbox. All content and opinions are my own.