How to Make Paper Punch Wall Art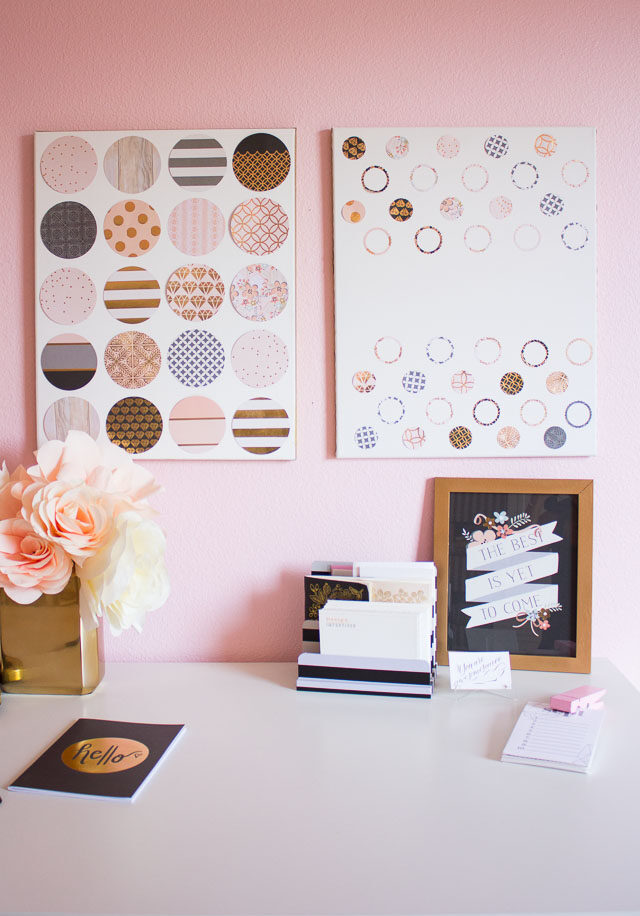 DIY Paper Punch Wall Art
I'm excited to announce that I'm joining the lifestyle team for My Mind's Eye – a company that makes the most gorgeous paper and party goods! For my first post, I made this pretty wall art – with just canvas, cardstock, and a paper punch!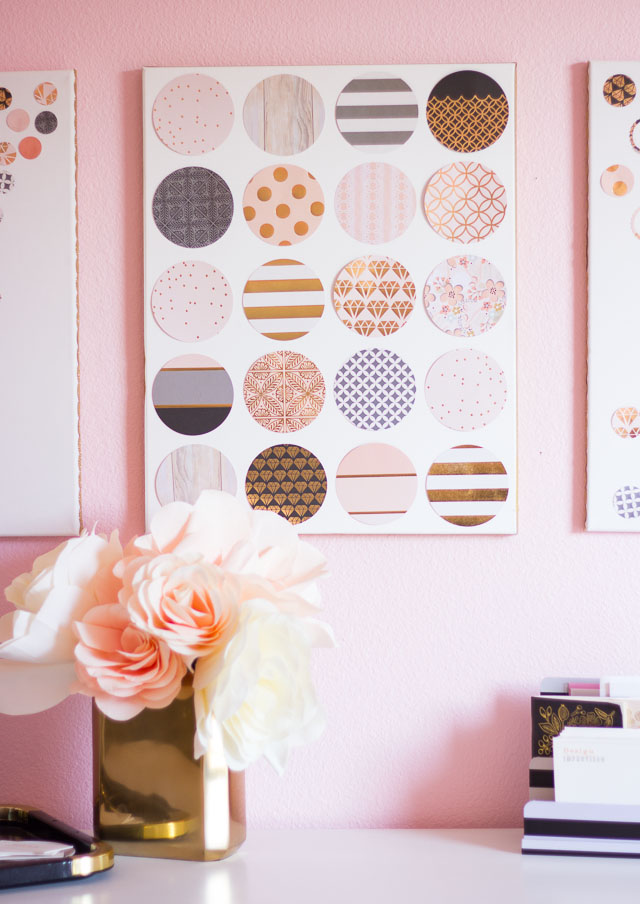 I love how the new art looks in my office and it couldn't be any easier to make – just start punching. Of course if you have a Cricut or Silhouette you don't even need to punch!
Glue the paper circles to a plain canvas in whatever design you like. You can whip up your own wall art in under an hour. My kind of project!