How to Decorate Your Front Porch with Christmas Greenery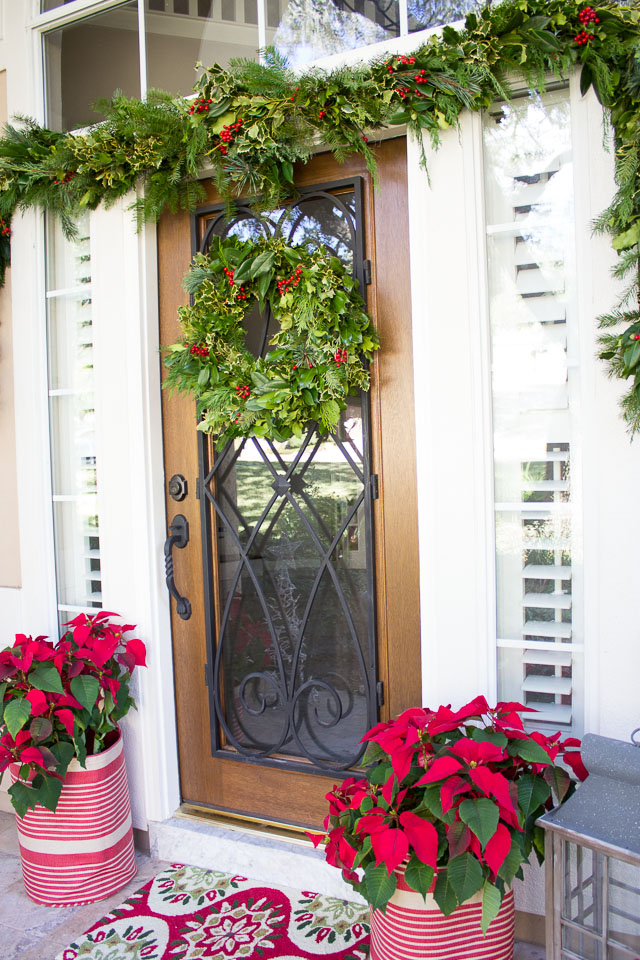 Front Porch with Christmas Greenery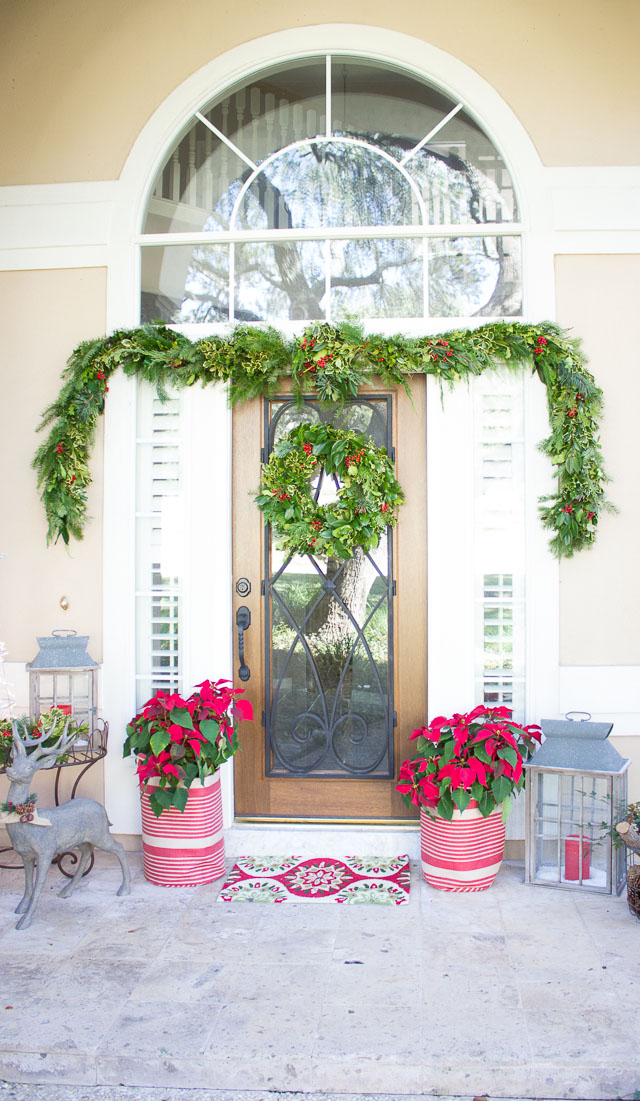 It's beginning to feel a lot like Christmas! After a wonderful Thanksgiving with family visiting, I was ready to dive head first into Christmas decorating. I wasted no time swapping out the pumpkins on our front porch for some fresh holiday greenery.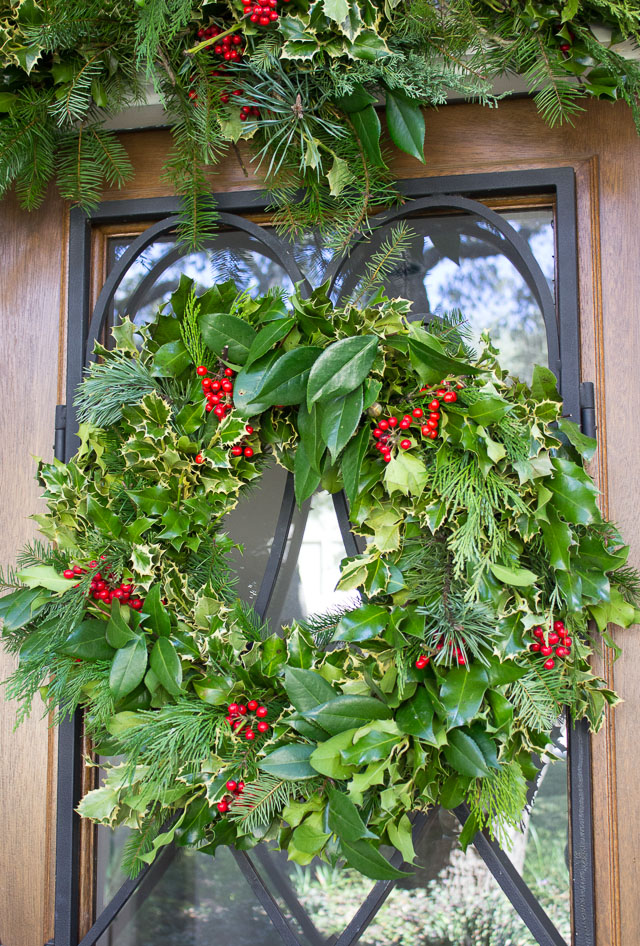 Fresh Christmas Wreath and Garlands
I have always loved giving a fresh greenery wreath as a gift during the holidays. These stunning wreaths start at $35, and who wouldn't be excited to receive one of these in the mail? This year is the first time I'm using fresh greenery to decorate our front entry. The wreath paired with two matching garlands is so beautiful.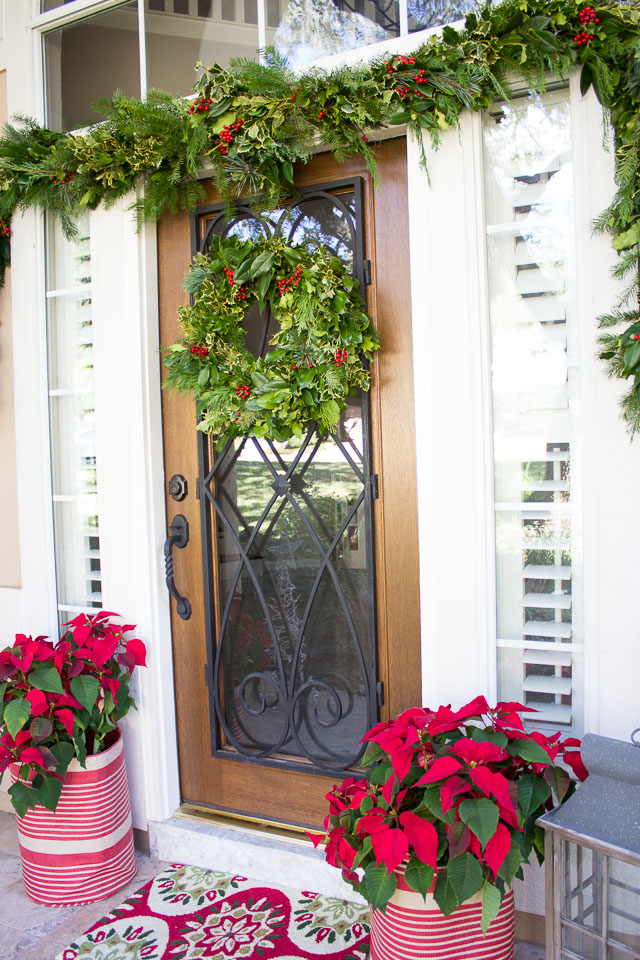 I'm hoping the greenery continues to look this great over the coming weeks! The front porch is pretty well protected from rain and direct sun, so I am keeping my fingers crossed.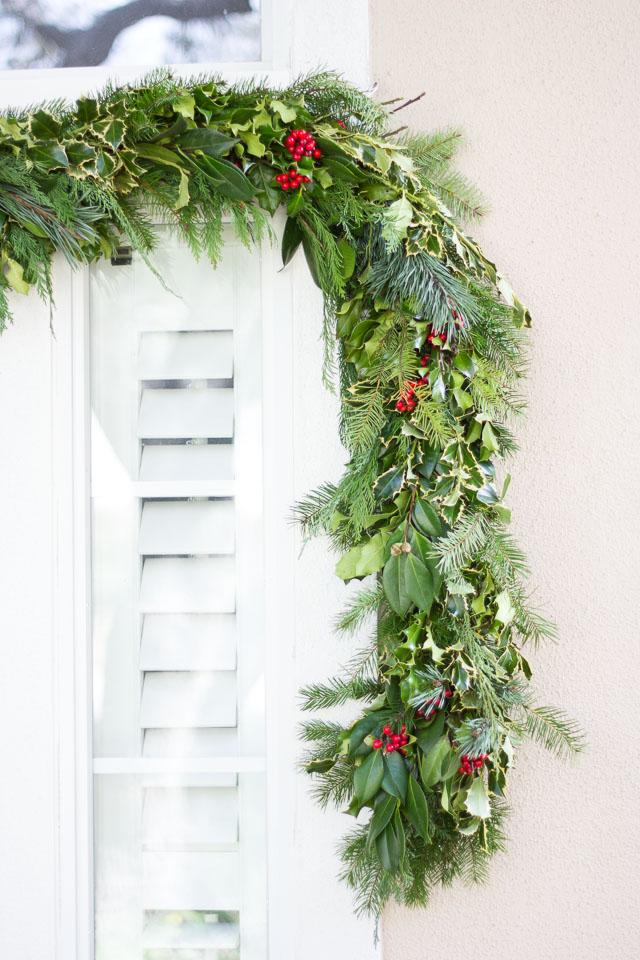 Poinsettias in Baskets
A bought a pair of poinsettias to compliment the fresh greenery and add some bold pops of red to the entry. To cover up their unattractive plastic pots, I put them in woven canvas baskets. To prop them up, I turned an empty pot upside down inside the basket and then put the poinsettia pot on top.
The baskets not only look pretty, but their handles make it easy to transport the poinsettias inside if the temps get too cold overnight. If you want to do something similar, just take the plants out of the baskets to water them so the baskets stay dry.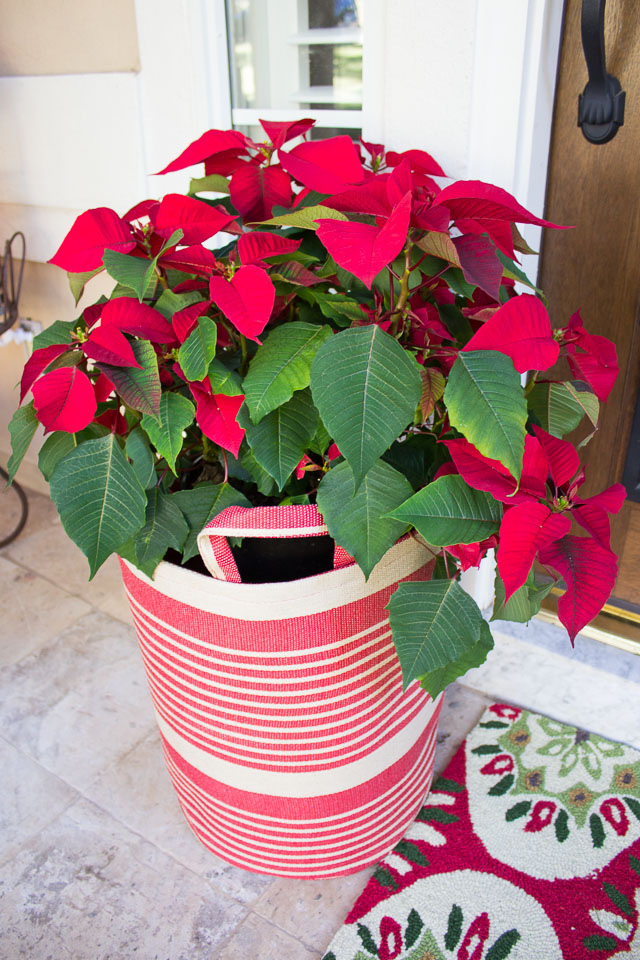 To decorate a bare corner on the porch, I added a lantern with a red LED candle, a little more fresh greenery, and a tree made from a tomato cage and white lights! Such a simple project if you have a tomato cage left over from the summer. Just wrap lights around and stick a star tree topper on the top!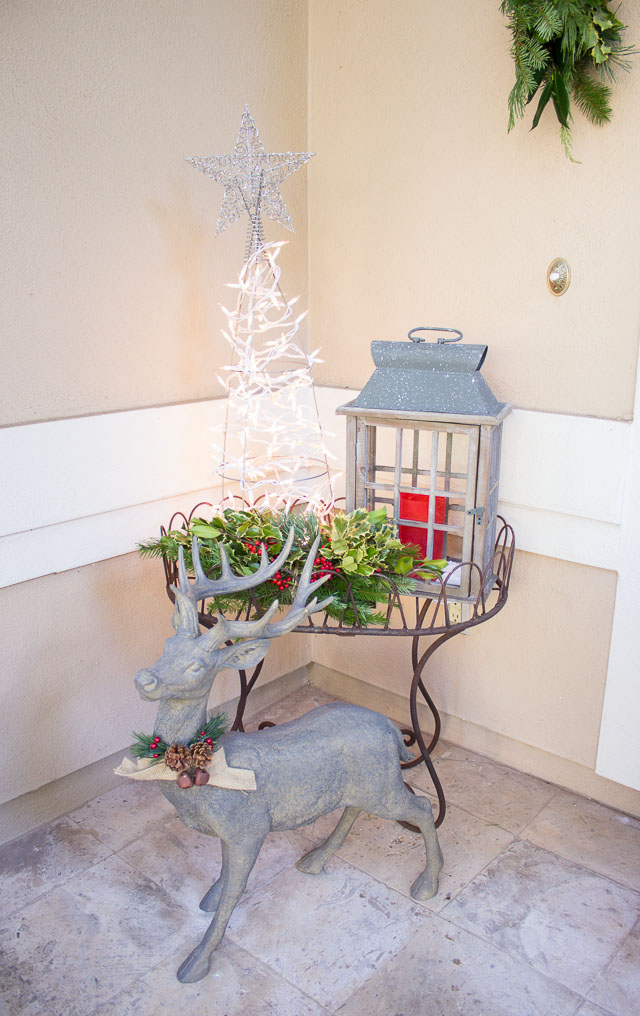 But this handsome guy is my favorite new addition! At almost 3 feet tall this resin deer can be seen easily from the street, and his little burlap and pinecone scarf is just too cute. I have a feeling he will be on our front stoop for many Christmases to come.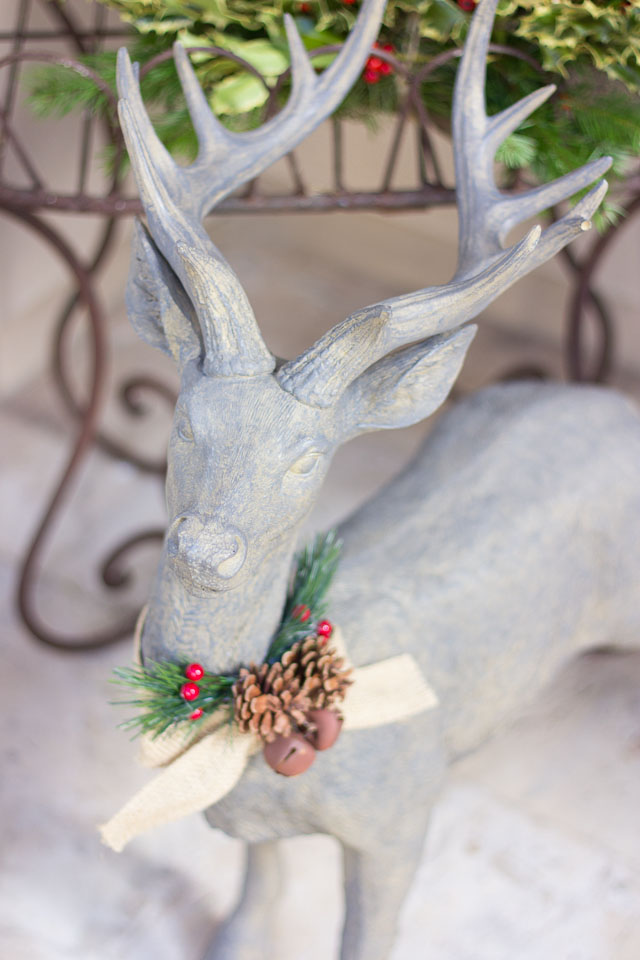 Pinecones and Berries
For a final touch of green I stole a wire basket from Ross's man cave (shhh, don't tell!) and filled it with some pinecones, logs, and nandina berries from our yard.
I hope this inspires you to incorporate some fresh greenery into your entryway decor this Christmas too!
This post is sponsored by Home Depot. All content and opinions are my own.