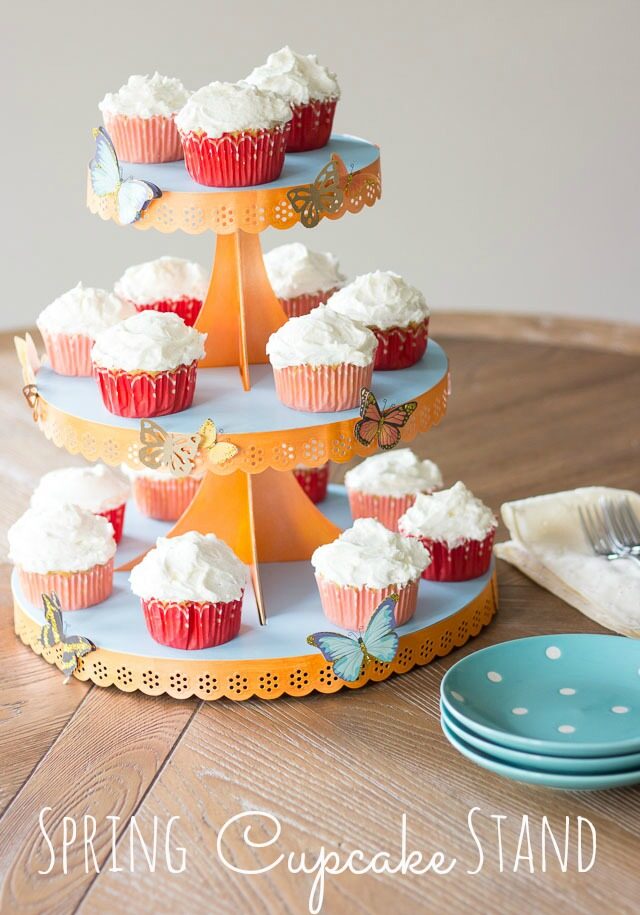 Today I am excited to have another fun 12 Months of Martha project!
Martha Stewart sells these pretty cupcake stands in white. They are perfect for parties and the beauty of them is that you can embellish them however you like! I gave mine a spring makeover using my favorite Martha craft paints and her beautiful butterfly stickers.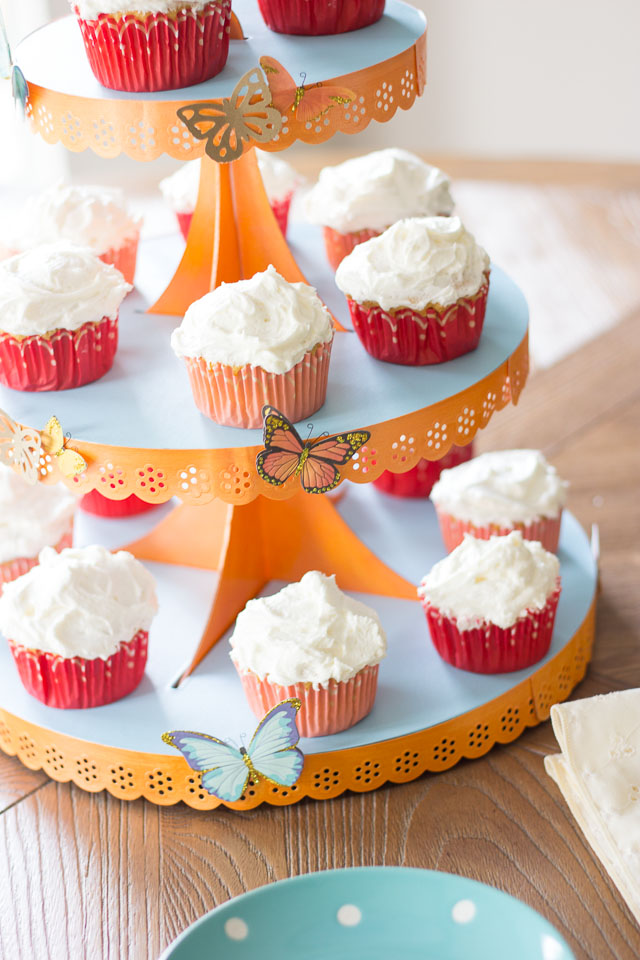 This cupcake stand is going to be the centerpiece of an exciting Mother's Day brunch project I'm working on for the folks at Martha Stewart. I can't wait to share more photos with you in the coming weeks! In the meantime, this serves as a little sneak peek. How gorgeous are these butterfly stickers?!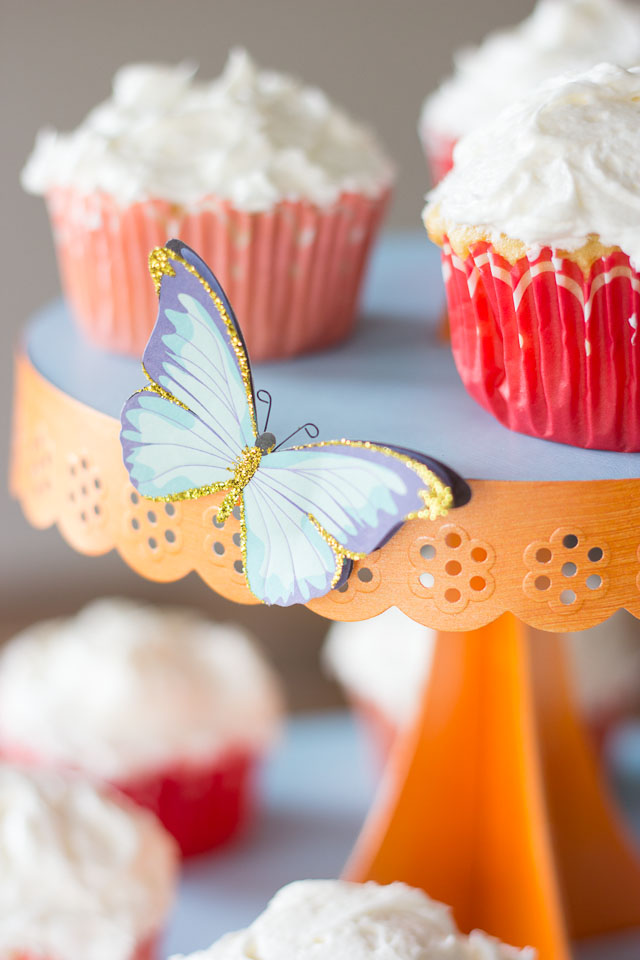 If you have a birthday party or a shower coming up, these cupcake stands would make a sweet addition. Here's how you can make the butterfly version, or have fun putting your own spin on it.
Supplies for Cupcake Stand
Martha Stewart Butterfly Stickers
Martha Stewart Doily Lace Cupcake Stand
Martha Stewart Multi-Surface Paint (I used Blue Sky and Tiger Lily)
Martha Stewart Butterfly Punch
Foam brushes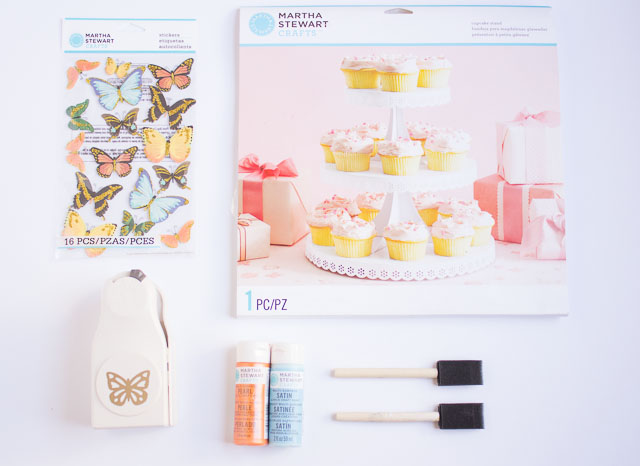 Enter below to win supplies for making your own Martha Stewart cupcake stand!
How to Make Cupcake Stand
1. Paint the three rounds. I used 3 coats of paint (each coat dries to the touch within minutes) and I only painted one side of each round.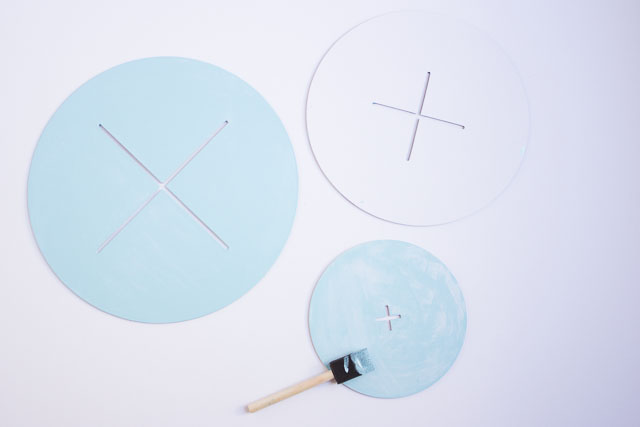 2. Paint the doily trim. I only used one coat of paint on the trim.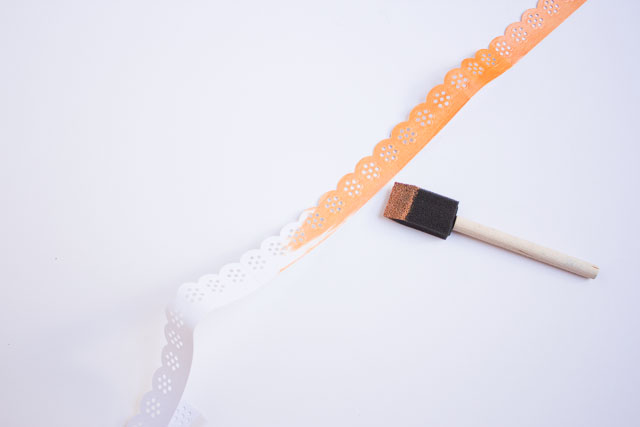 3. Paint the base and once dry assemble your cupcake stand according to the package directions!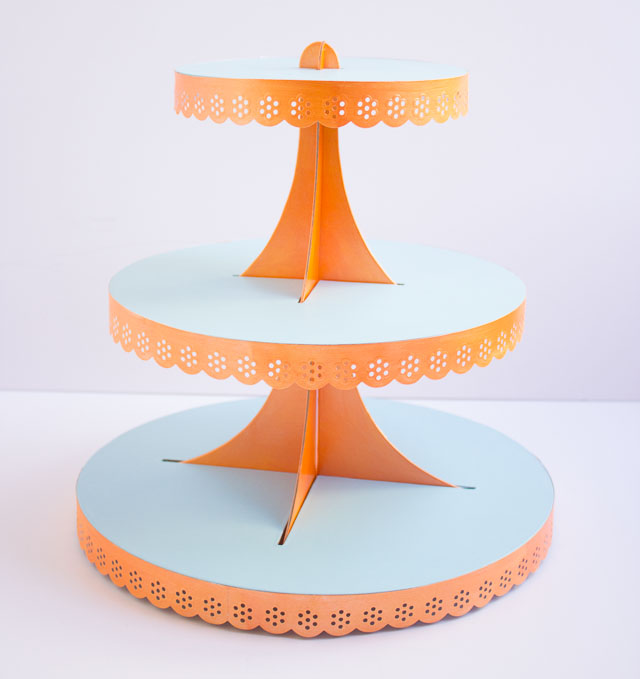 4. Embellish with the butterfly stickers and butterfly punches. You're done!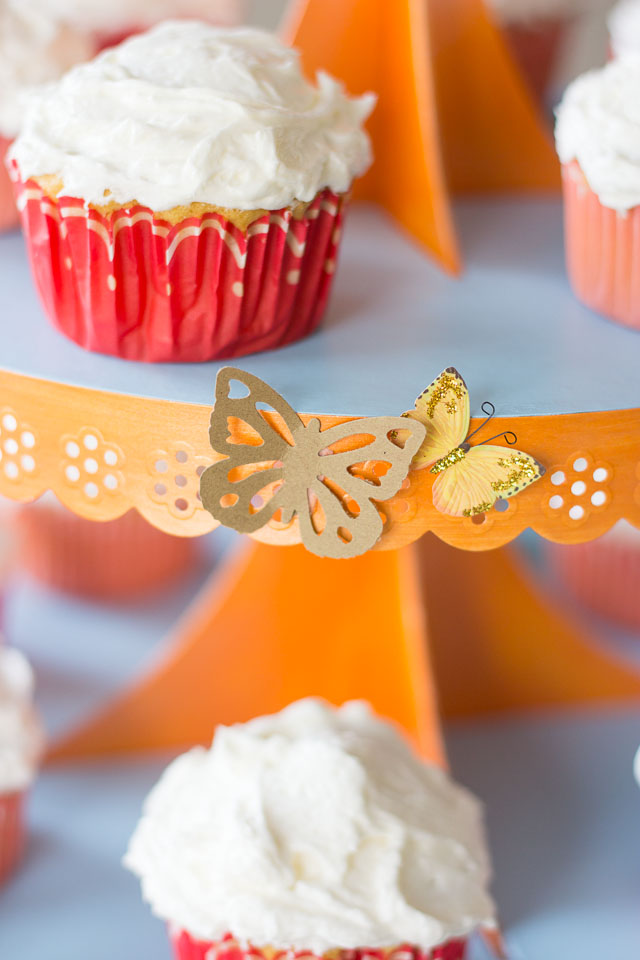 Martha Stewart Giveaway
I'm giving away a Martha Stewart cupcake stand, a butterfly layering punch, cupcake
liners, and butterfly stickers for one lucky reader! Just enter using the Rafflecopter widget below.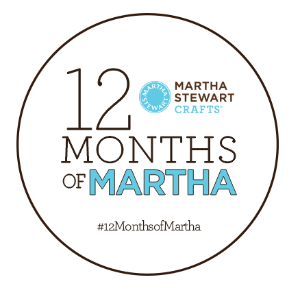 Want to see what other fun crafts bloggers have made as part of the 12 Months of Martha program? Just search the hashtag #12MonthsofMartha on Instagram or Pinterest to follow along!
This is post is sponsored by Martha Stewart Living Omnimedia as part of the #12MonthsofMartha program. All content and opinions are my own.