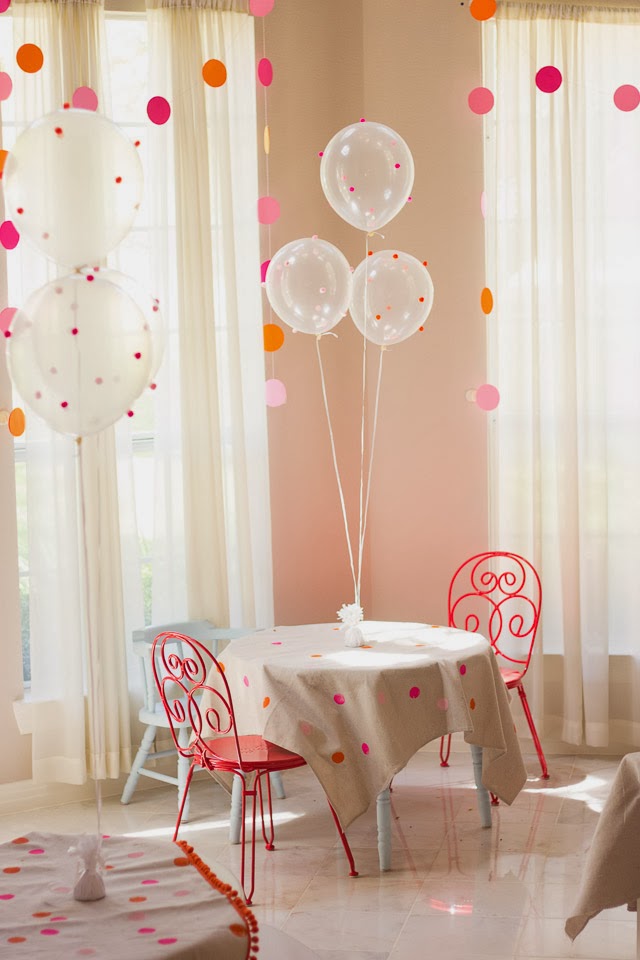 My daughter Stella turned four in September. She wanted to celebrate by playing dress up!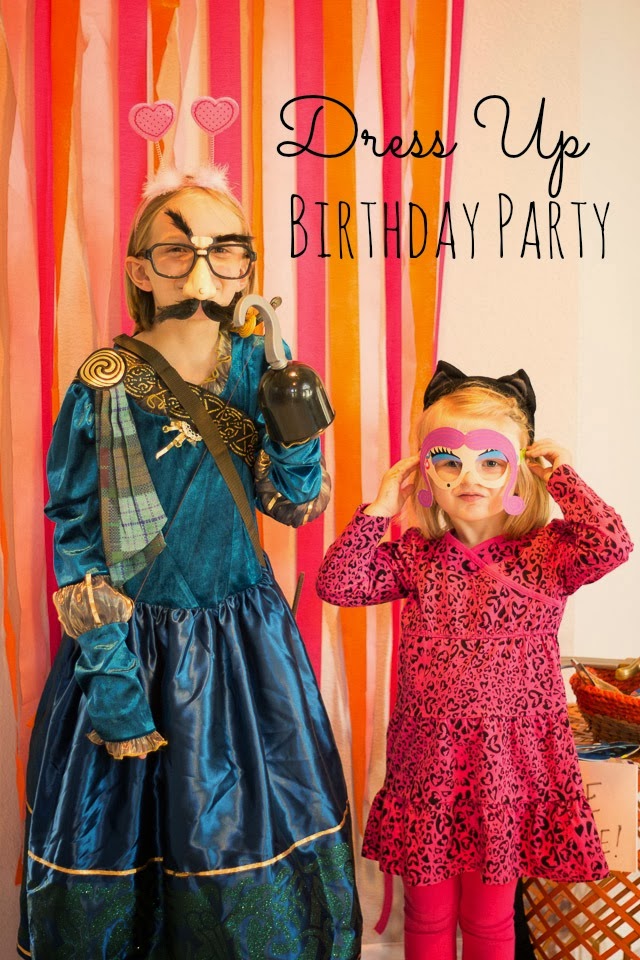 We held her party at home – it turned out our empty formal living room makes for the perfect party space. Maybe I'll just keep it empty indefinitely for parties as needed! I used a pink, hot pink, and orange color scheme for the party – with lots of polka dots and pom-poms.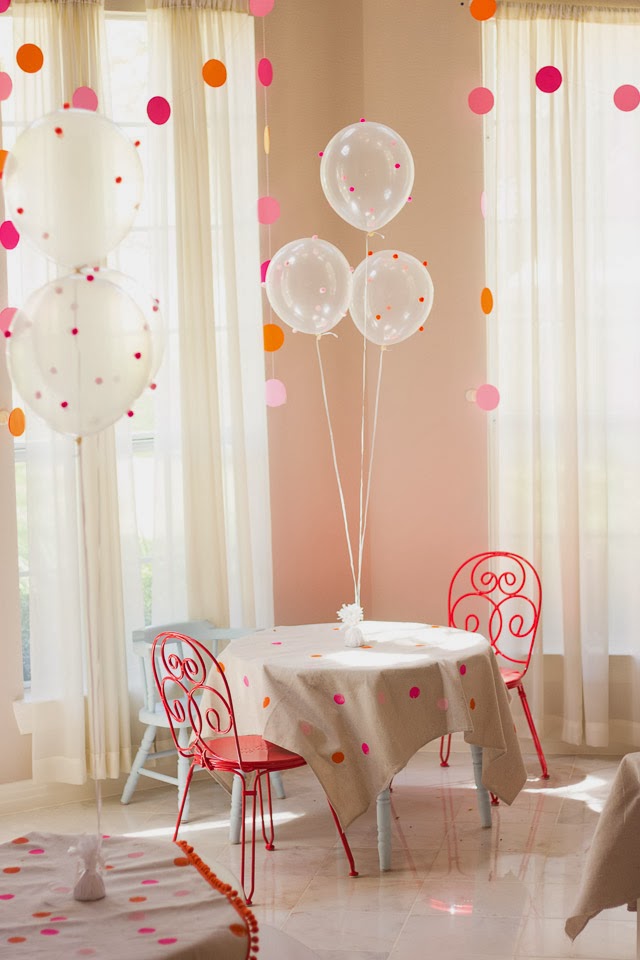 Dress Up Clothes
I gathered all my girls' dress up clothes and organized them in one of their toy bins as well as hung a few of their scarves, boas, and play purses on the wall with
3M Command Hooks
.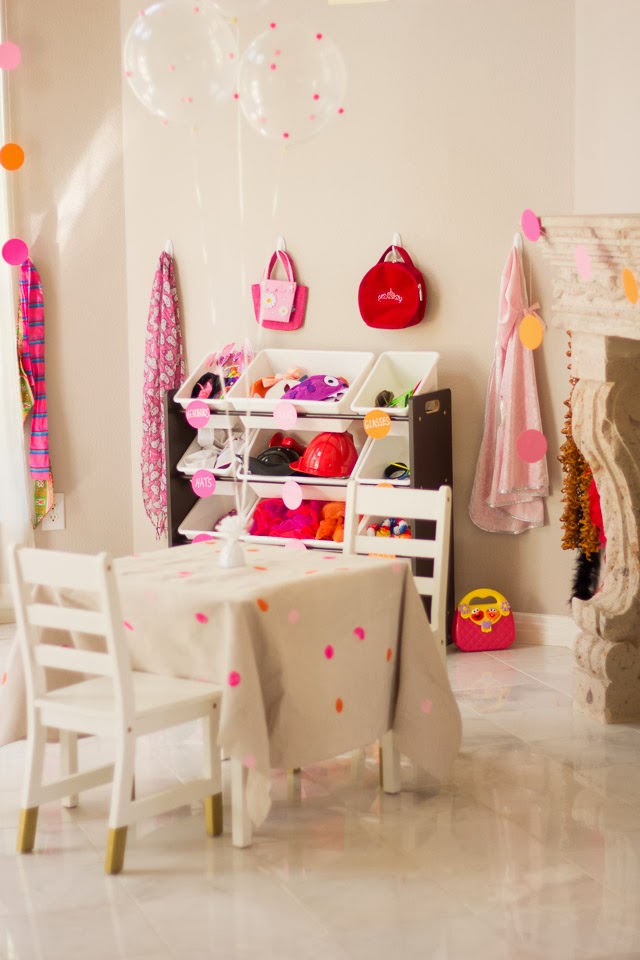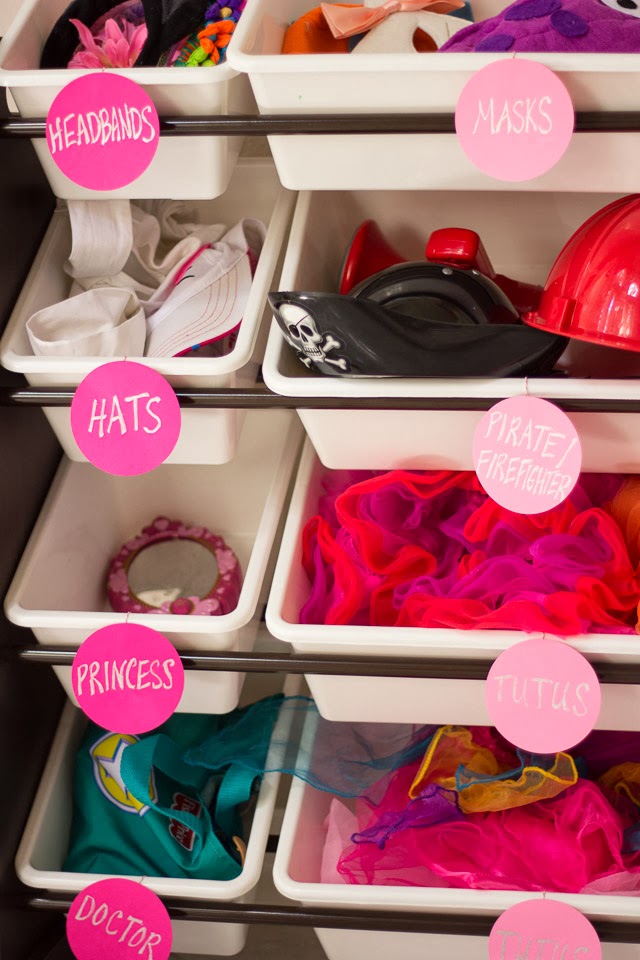 Pom-Pom Balloons
My
pom-pom balloons
have been Design Improvised's biggest hit yet, so I couldn't help making another round of them for Stella's party! You can find the full tutorial
here
.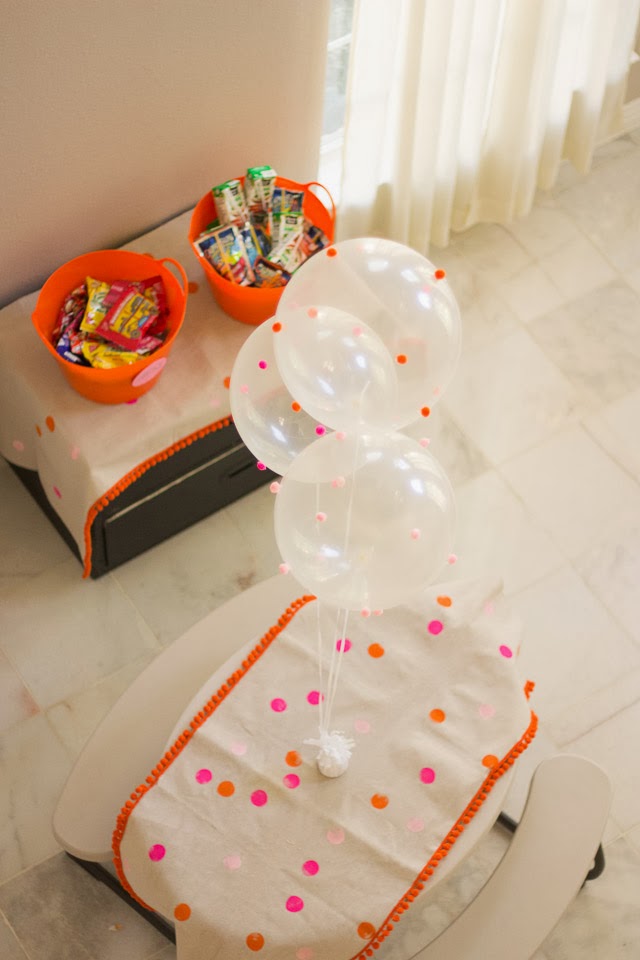 Polka Dot Tablecloths
Stella and I made the polka dot tablecloths out of inexpensive
painters' drop cloths
and craft paint (yes it was easy enough for a 4 year old to make). You can find the full tutorial
here
.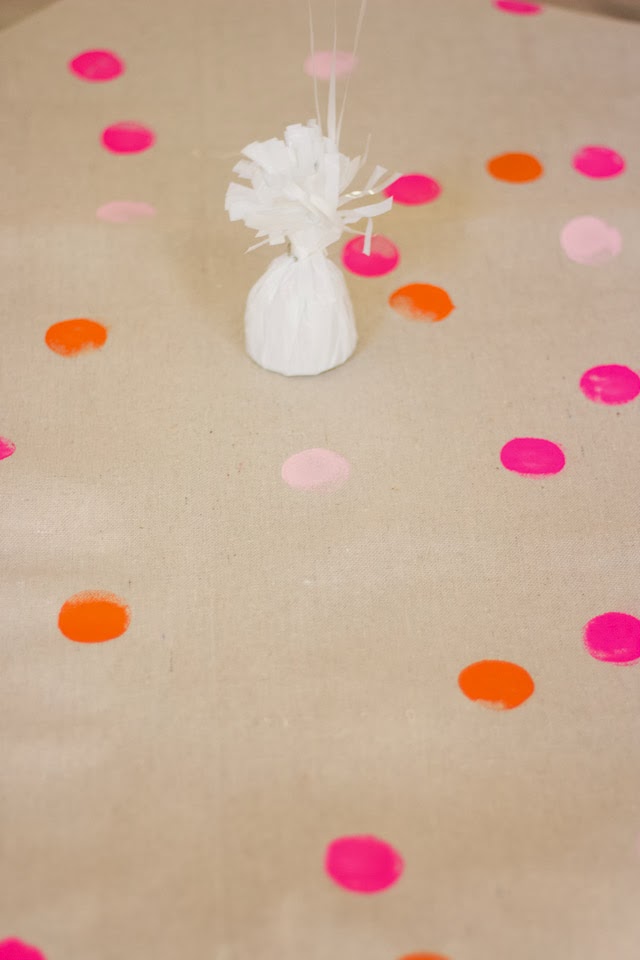 Number 4 Sign
To make a simple statement over the fireplace, I created a giant "4" using strips of pink, hot pink, and orange crepe paper. See how to make this simple sign in any number here.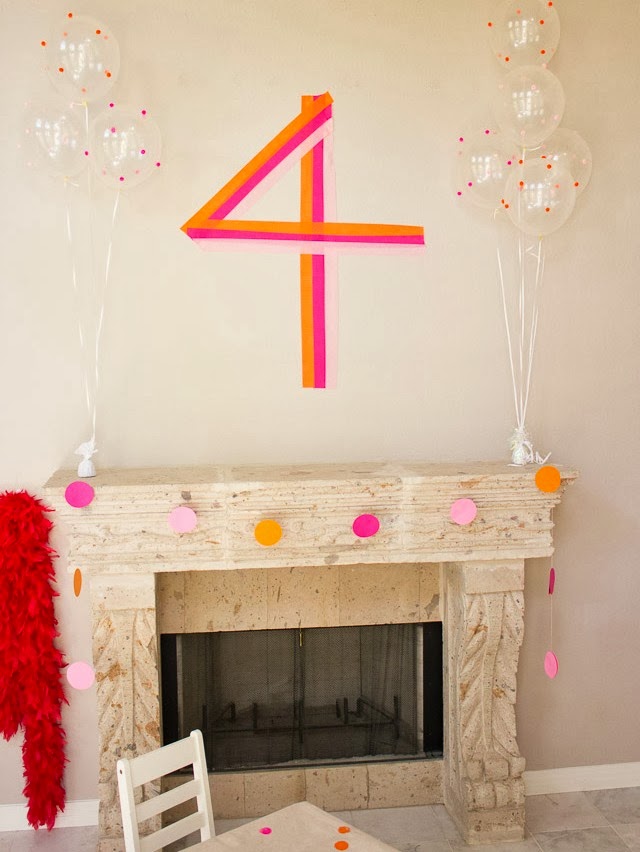 At one point during the party, one of the little guests suggested a fashion show. What a genius idea! The girls put on their favorite dress up clothes (often very random combinations), came down the stairs, and had a dance party in the living room!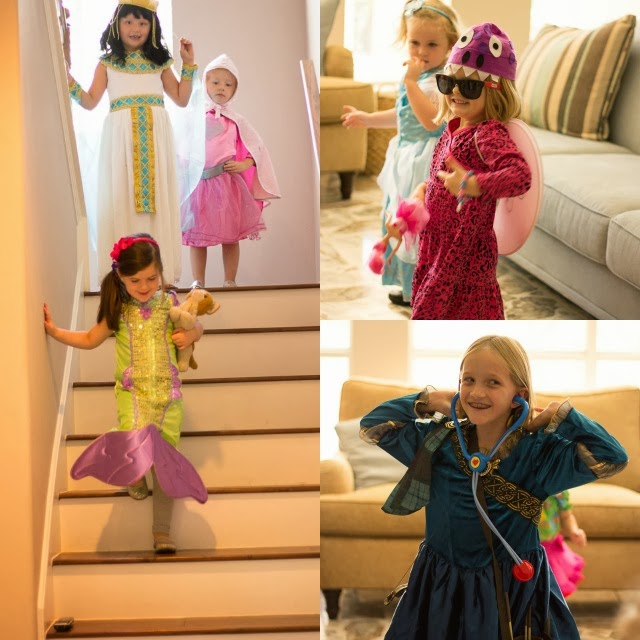 Ribbon Photo Backdrop
I had a photo backdrop up for the girls to pose in front of. I made a similar ribbon wall for Stella's 3rd birthday ballerina party. You can find the tutorial here – it takes minutes to make!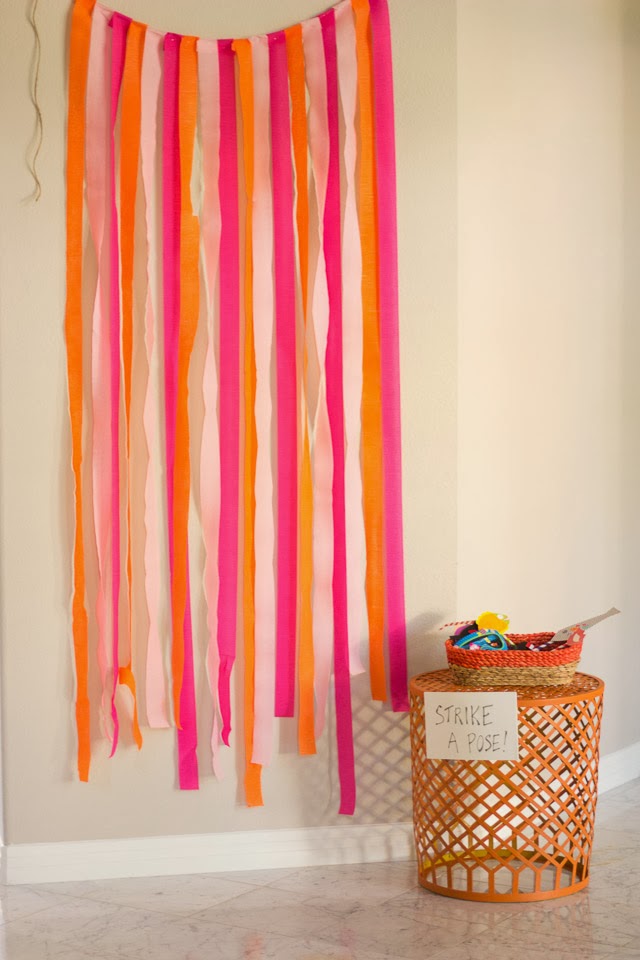 There was no shortage of giggles and silly moments to capture at the party.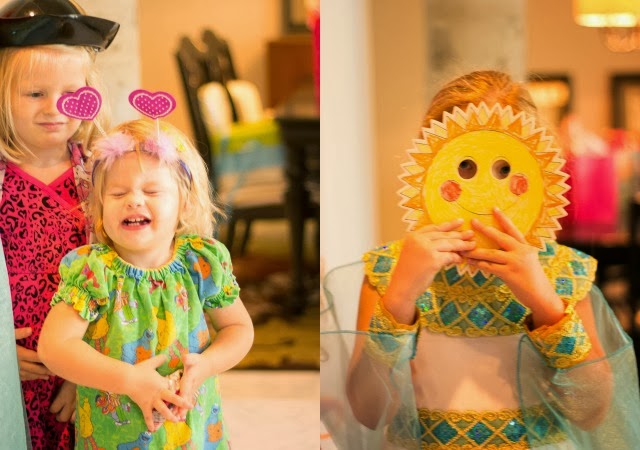 Polka Dot Mirror
I also set up a mirror so everyone could check themselves out. I took a basic mirror out of my closet and Stella and I attached a bunch of paper circles with double-sided tape. I used 3M Command Strips to hang it on the wall. It was fun that Stella got to help make some of the decorations for her party, and a paper punch made it really easy to make a ton of circles quickly.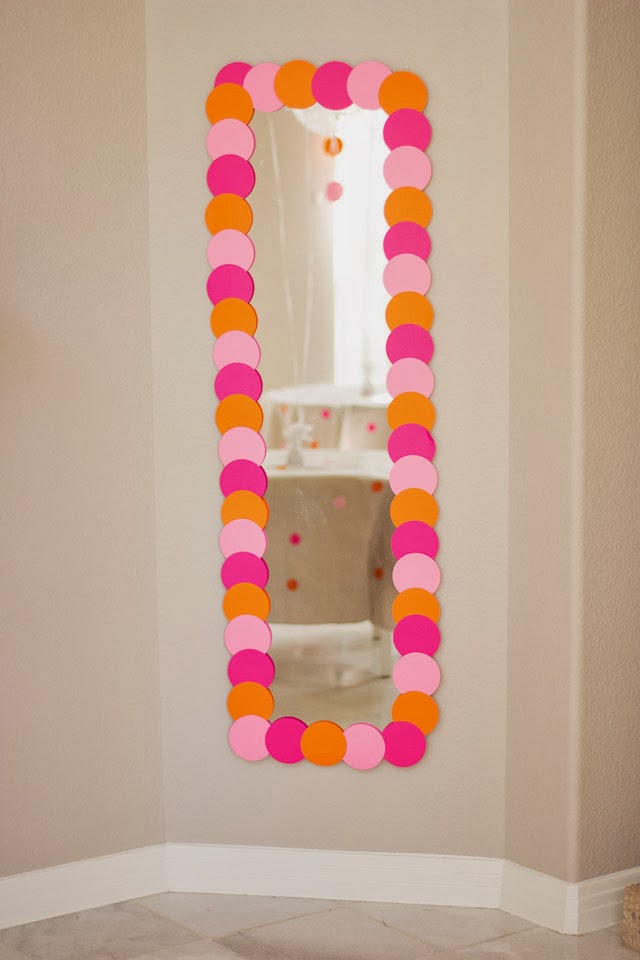 For a party activity, the girls decorated canvas bags with fabric markers to use for their dress up and pretend play.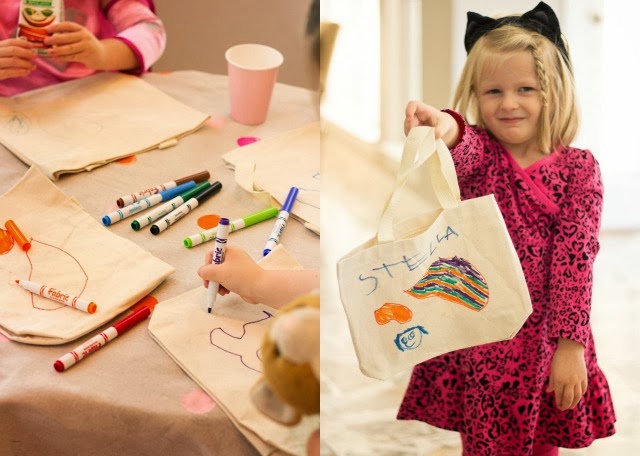 Pom-Pom Cake Bunting
Of course, I would find one more way to sneak in some pom-poms! I came up with this number 4 cake bunting the day before the party. Super simple to make – check out the full tutorial.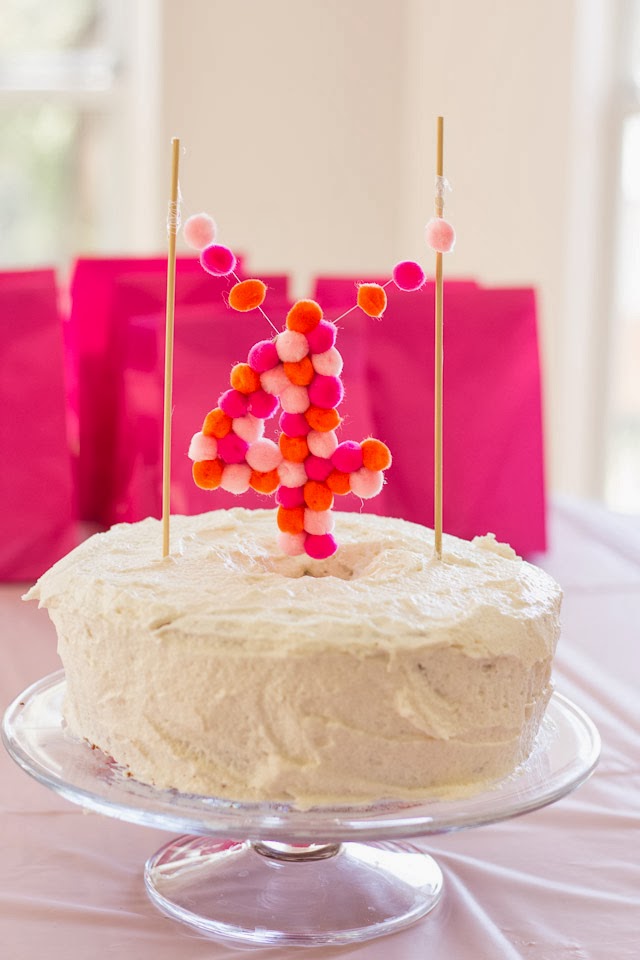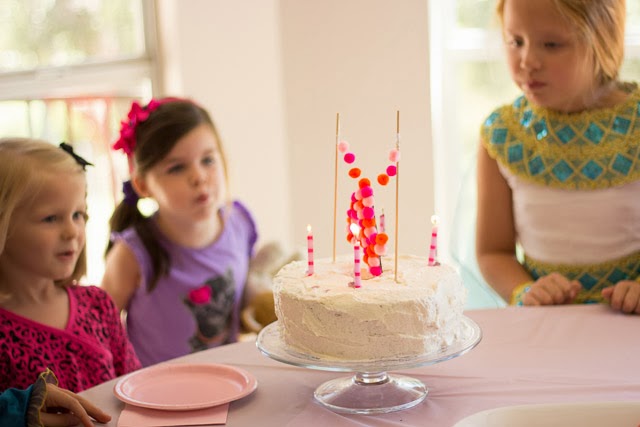 It was fun to have a birthday party in our new home. My days of kids' party planning are probably numbered – I'm guessing Stella will want her 5th birthday party at Chuck E Cheese. 😉