Happy Hearts Day! A Heart-Filled Kids Valentines Party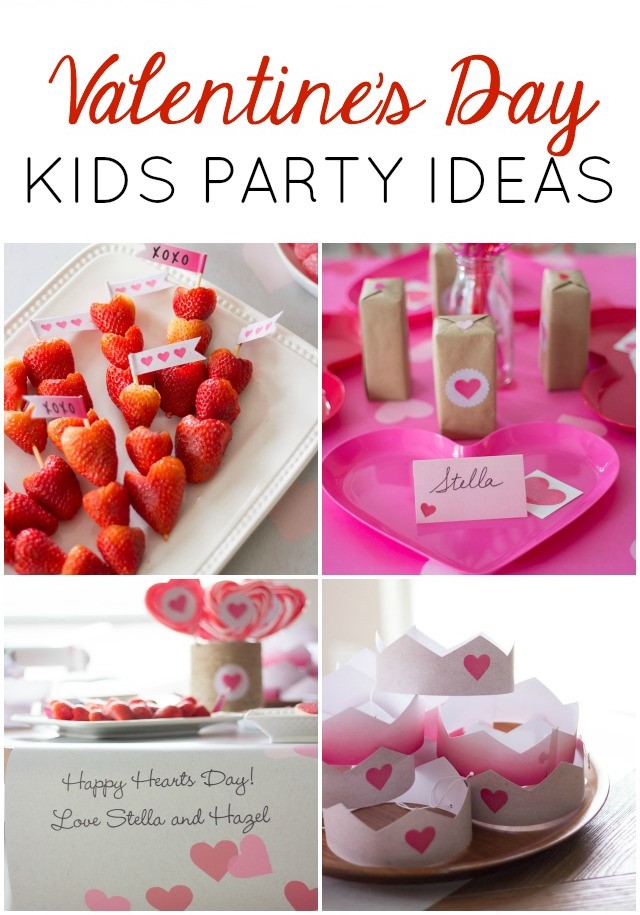 For the last few years, my kids have had a little Valentines Day party with their friends. It is a tradition we look forward to. This year the theme is Happy Hearts Day! I partnered with Minted to incorporate some of their super fun party decor with a few of my handmade touches. I chose their Ombre Love party theme – this customizable paper table runner might be my favorite (you know how I love paper table runners!)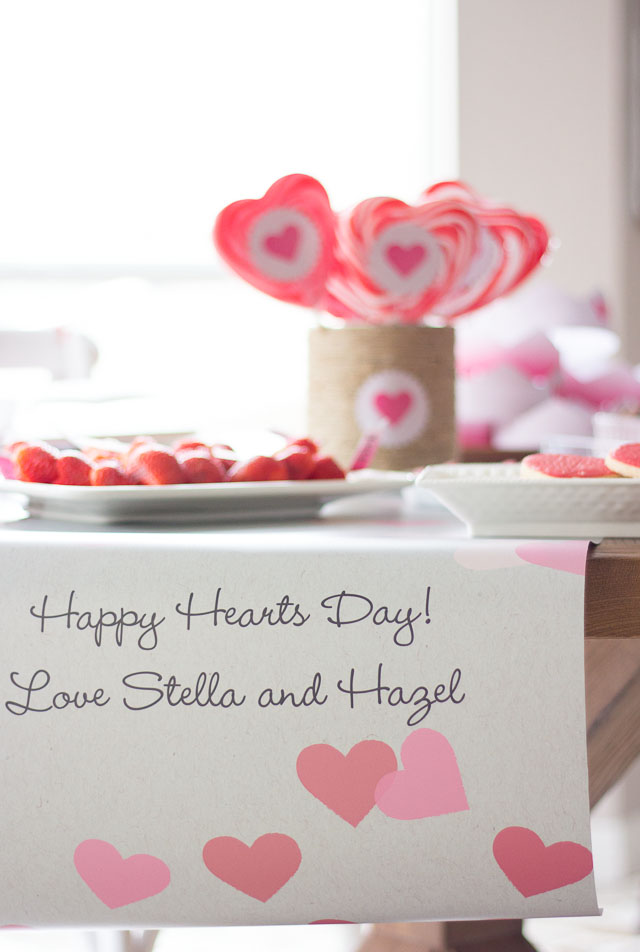 Happy Hearts Day Party Decor
Happy Hearts Day Banner
I liked the idea of a "Happy Hearts Day" party since the decor was all about hearts. Happy Valentine's Day is a lot longer to spell with a banner too. 😉 I taped the customizable banner to the wall and then covered the tape with red heart doilies.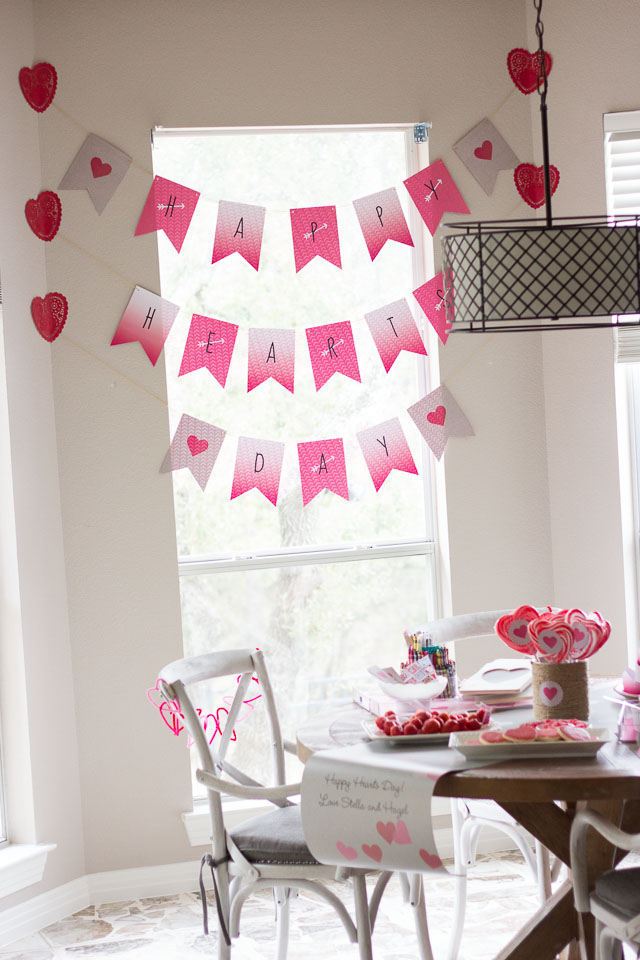 Simple Pipe Cleaner Heart Garlands
I set up the party treats and a Valentine craft on our kitchen table, and moved the girls' play table next to it. I made a few of my pipe cleaner heart garlands to dress up our dining chairs.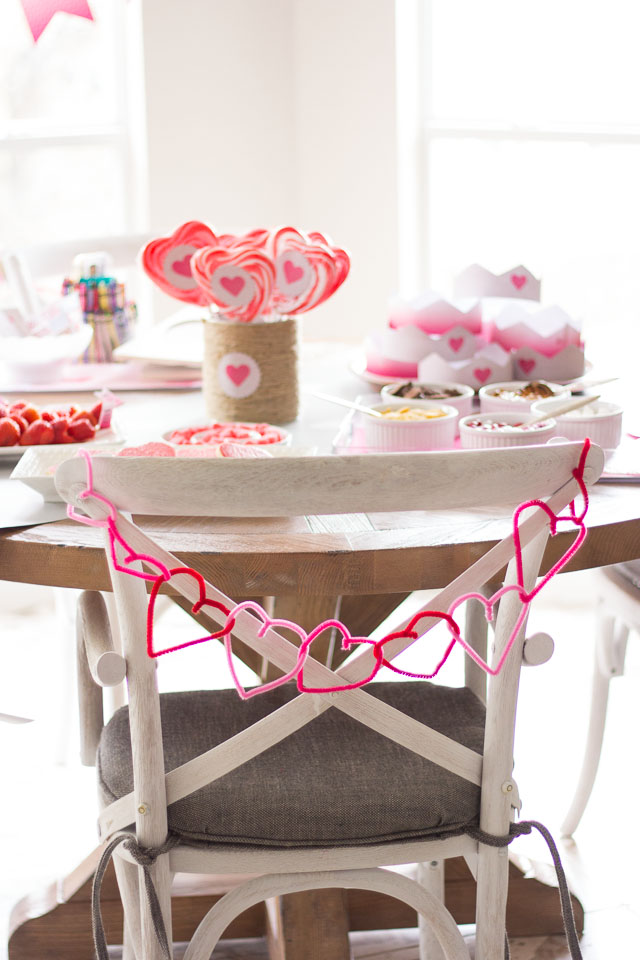 The kids table got dressed up with a single sheet of Minted wrapping paper (a great way to cover all the marker and paint stains on the table top!)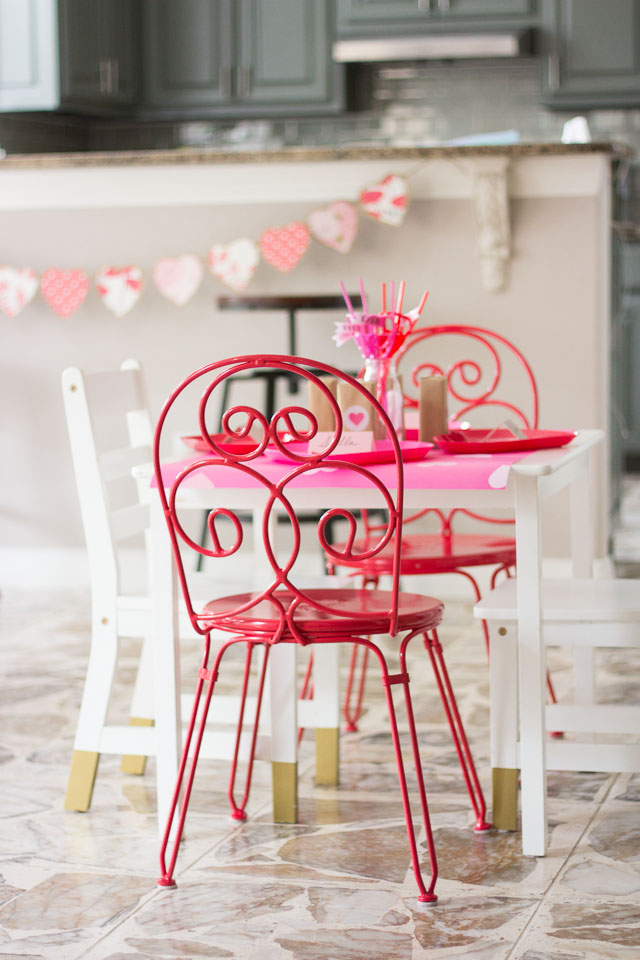 Heart Lollipop Bouquet
This lollipop bouquet served as a simple centerpiece. I dressed up big lollipops from the grocery store with a Minted heart sticker and stuck them into a block of florist foam to keep them upright. You can find out how I made the twine-wrapped vase here.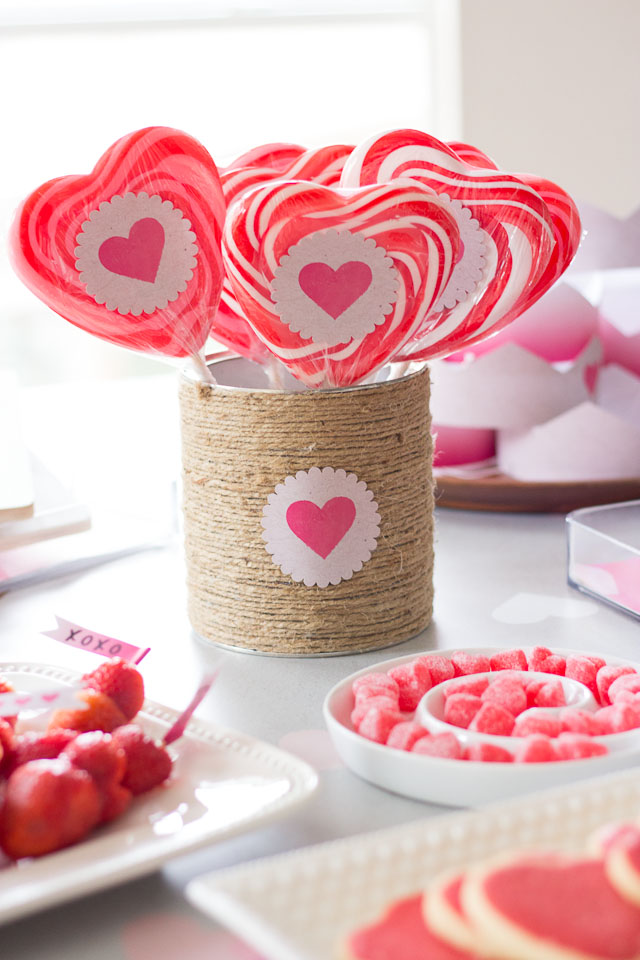 Happy Heart Day Party Menu
Heart Shaped Strawberry Skewers
Strawberries cut to look like hearts and stacked on flag topped skewers made for easy finger food.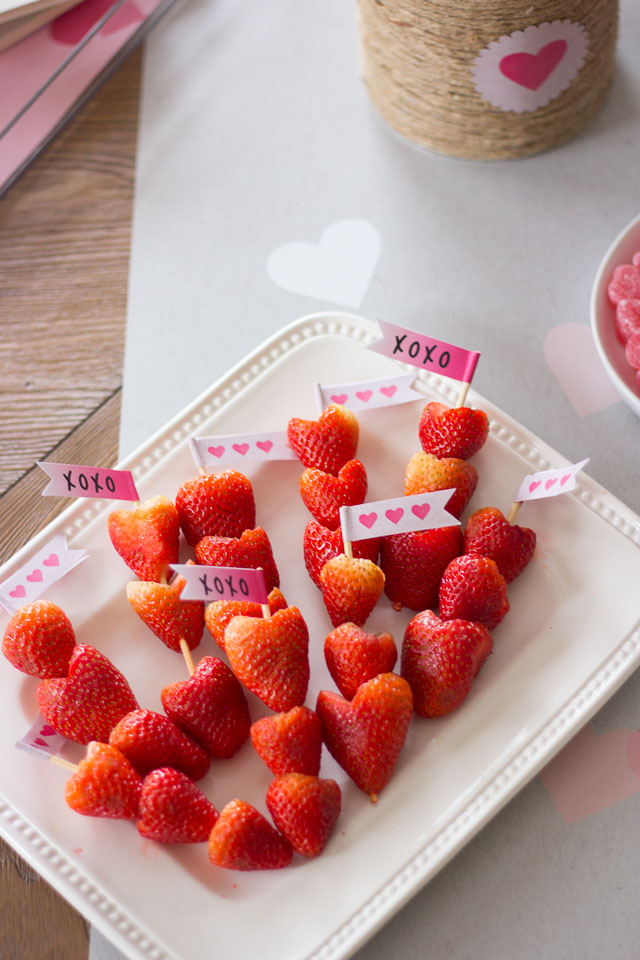 Make Your Own Valentine Snack Mix
The "make your own snack bag" tray was particularly popular with our little guests! I included bowls of M&Ms, marshmallows, Teddy Grahams, pretzels, and Chex along with cellophane bags.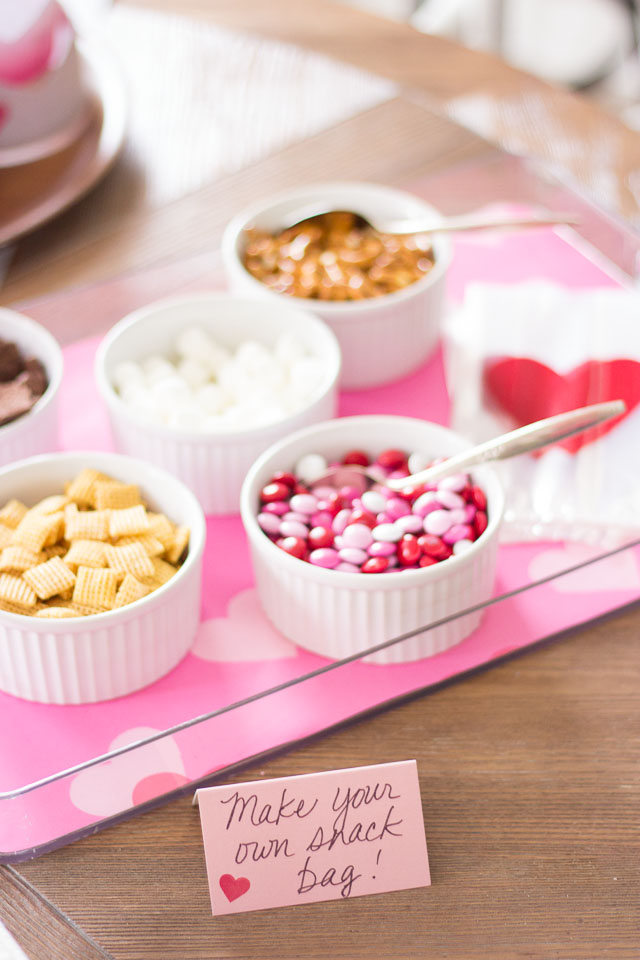 Hazel, you're supposed to use the spoons, not your fingers! Ha ha, yeah right. 😉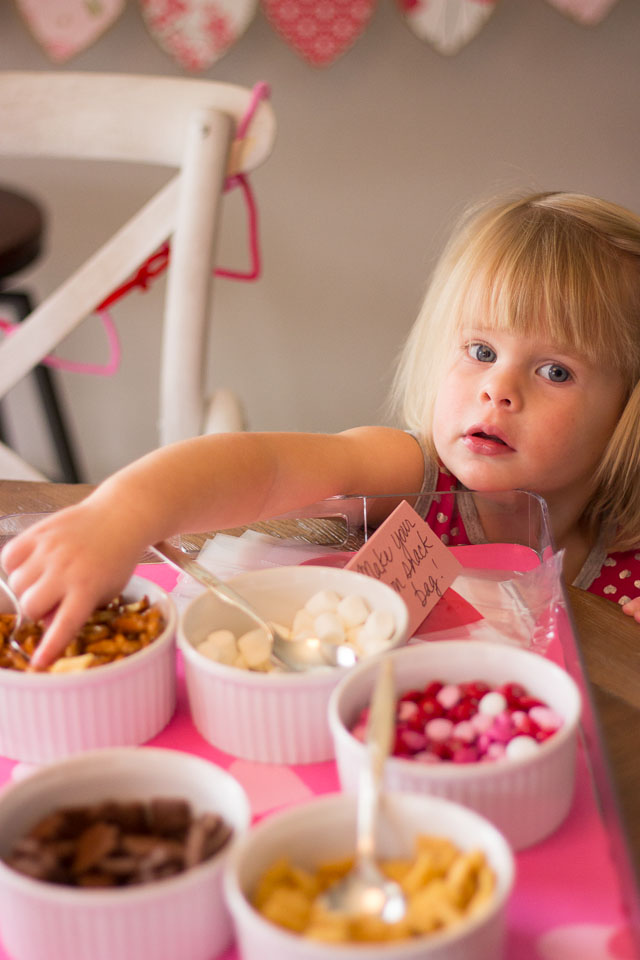 Special Juice Boxes
Each place setting included a Tattly temporary heart tattoo and a disguised apple juice drink box!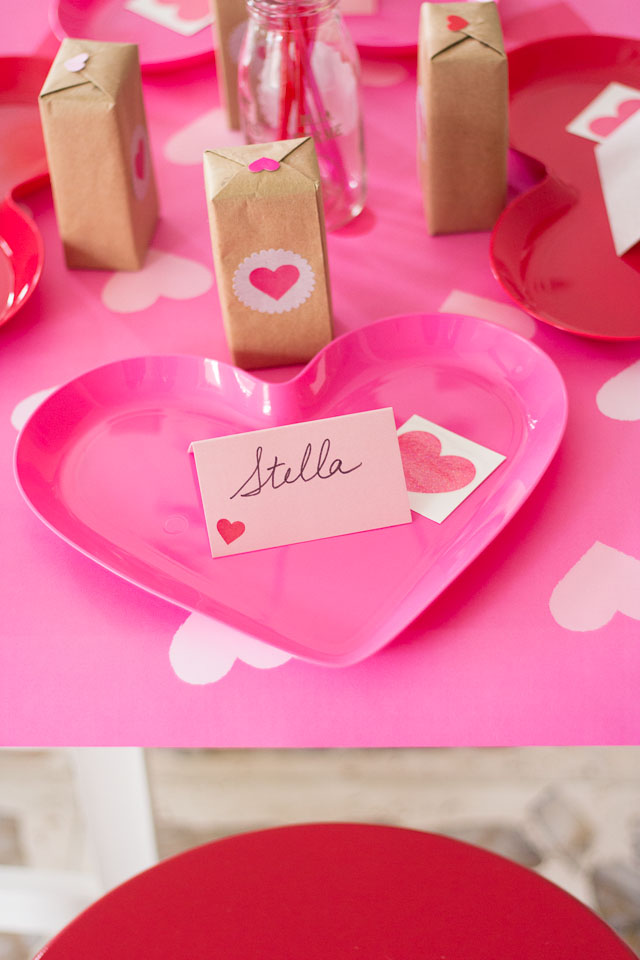 To dress up the drink boxes, I wrapped them in lightweight kraft paper just like you would wrap a present. I finished them off with a couple heart stickers and stuck in a fun straw (tip: make a little pencil marking where the straw should be inserted!)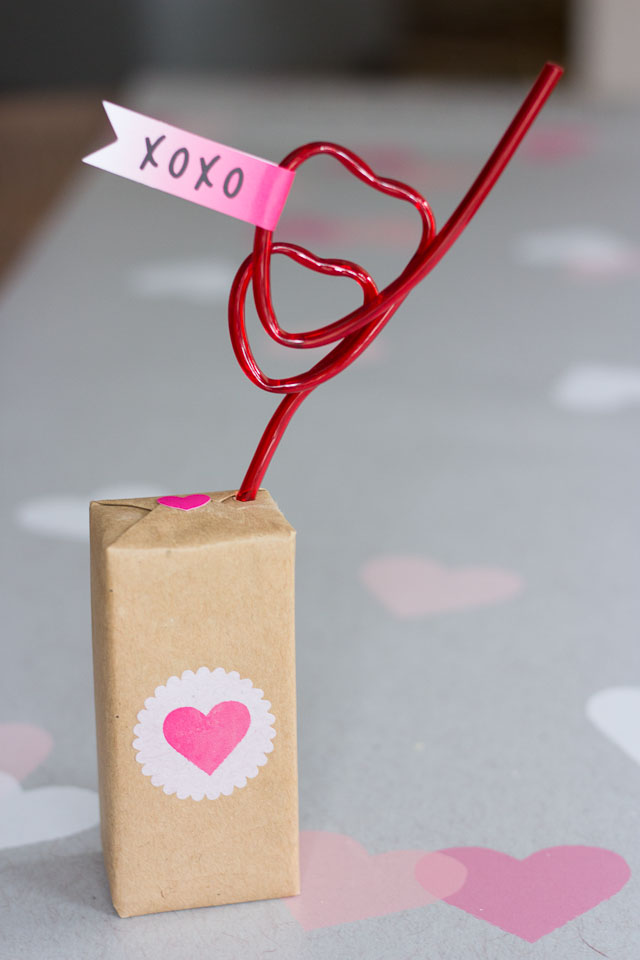 Heart Shaped Grilled Cheese
I used a cookie cutter to make heart-shaped grilled cheese for the party. I tried it out last week to see if it would work, and now my girls have been requesting only heart-shaped sandwiches ever since. What have I gotten myself into?!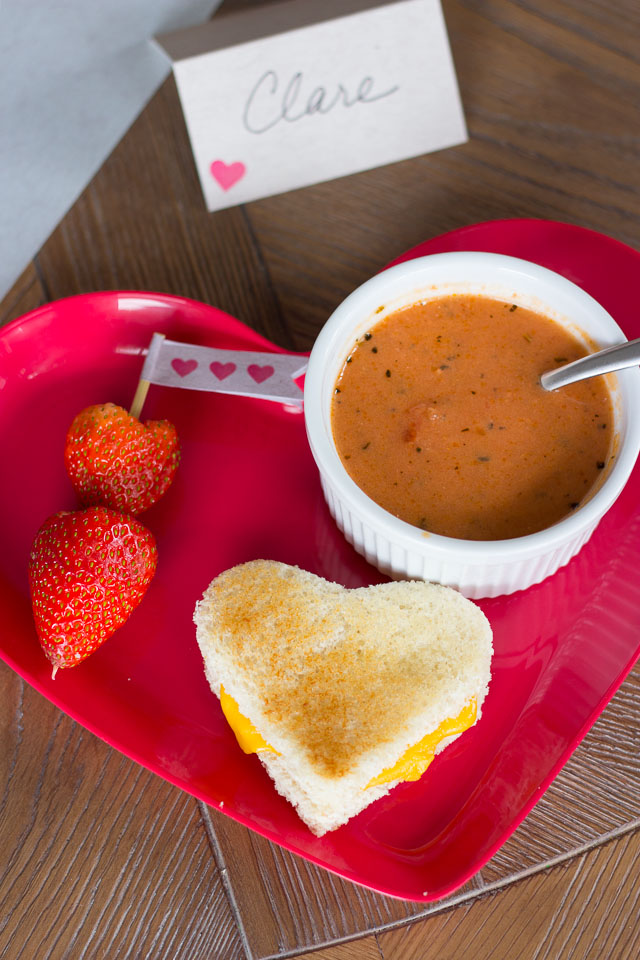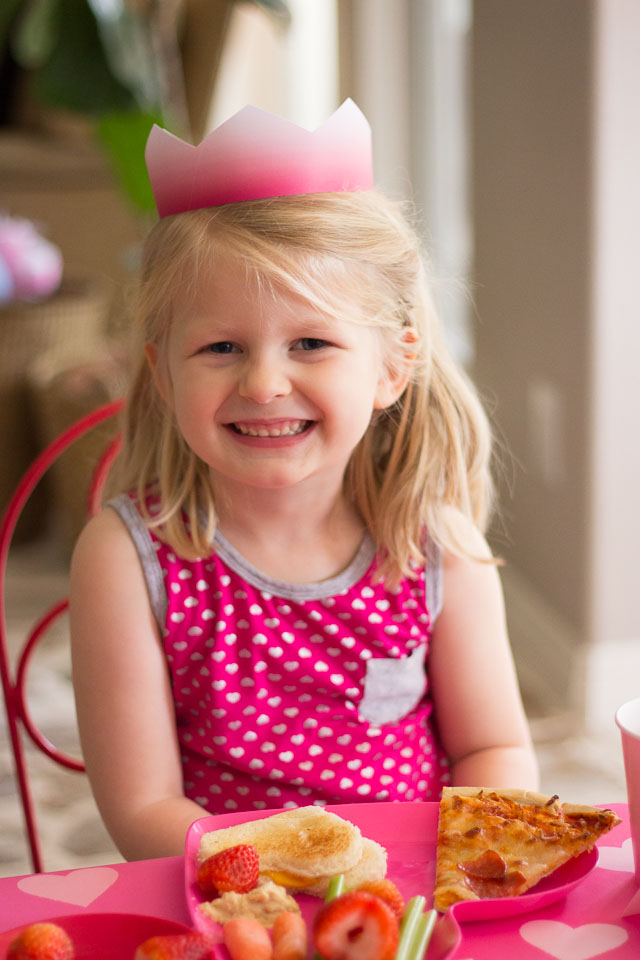 Happy Hearts Day Kids Activity
Decorated Heart Photo Frames
In my opinion, every good kids party involves a craft, so I found these wooden heart shaped photo frames for $1 a piece at Michael's and let the girls decorate them with crayons and stickers.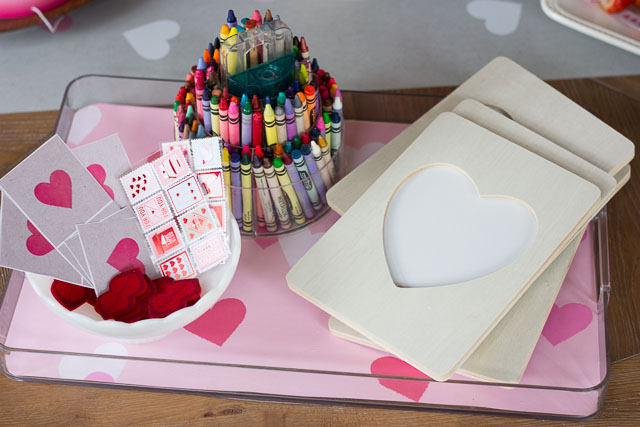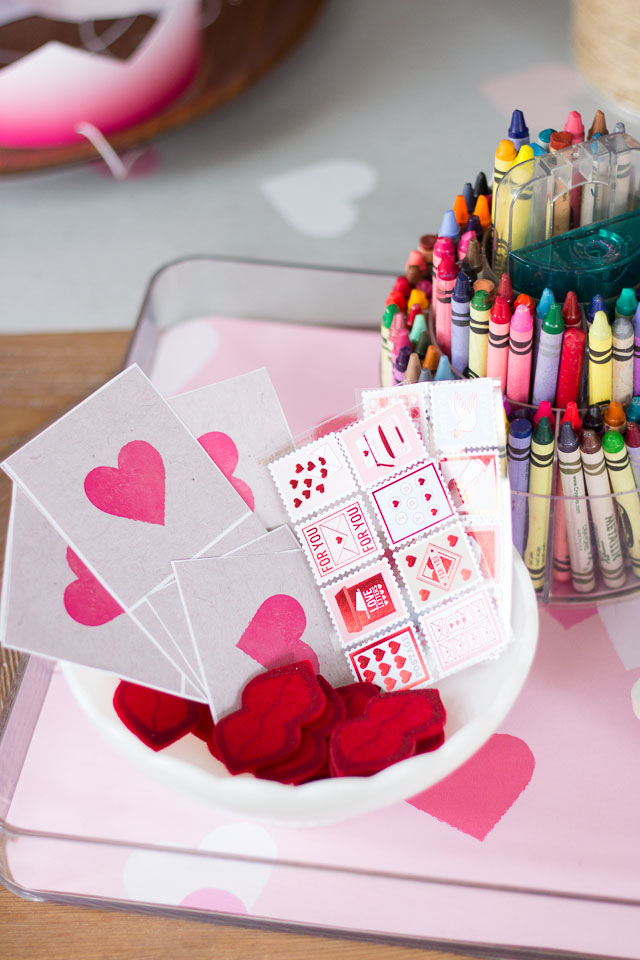 I also had some wood heart plaques on hand (also only $1 each) for the kiddos to decorate.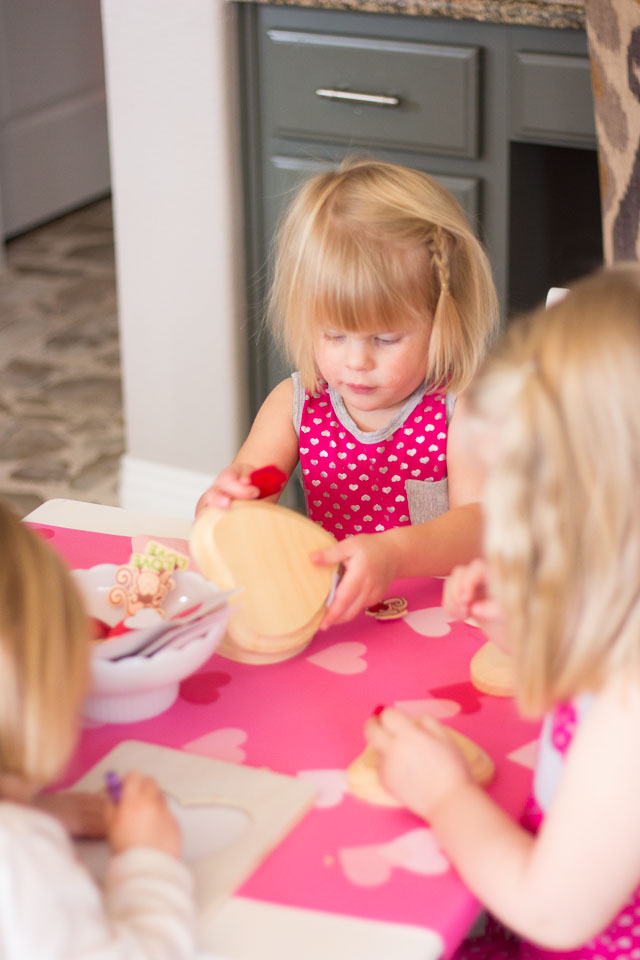 You gotta love the creativity of 2 and 4 year olds!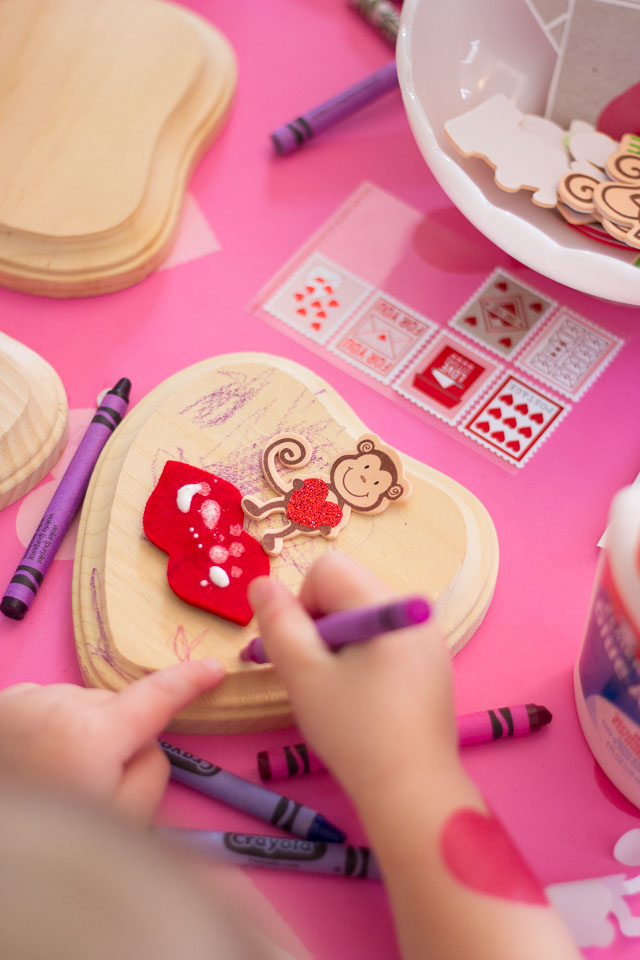 All in all, our first Valentine's Day party in Texas was a big success! Hope you found some easy ideas to incorporate into your next party.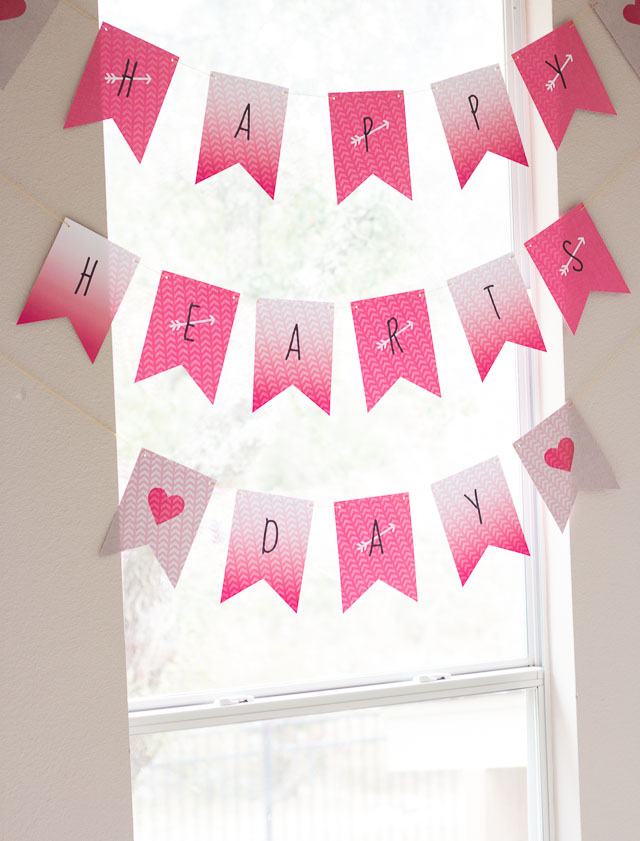 Like this Happy Hearts Day Party?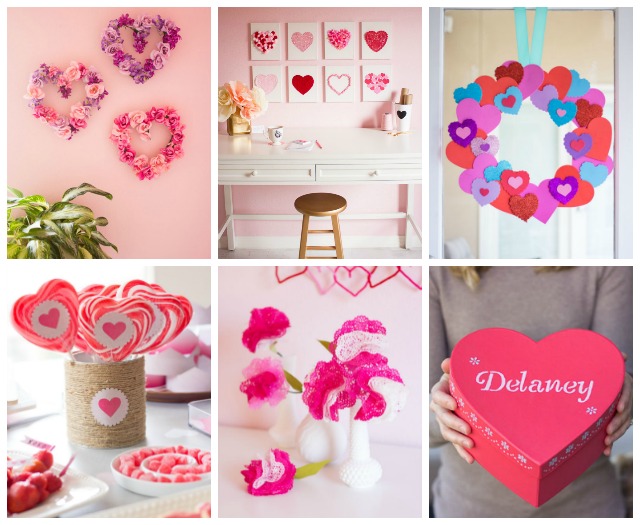 This post was sponsored by Minted. All content and opinions are my own.