Pipe Cleaner Heart Garland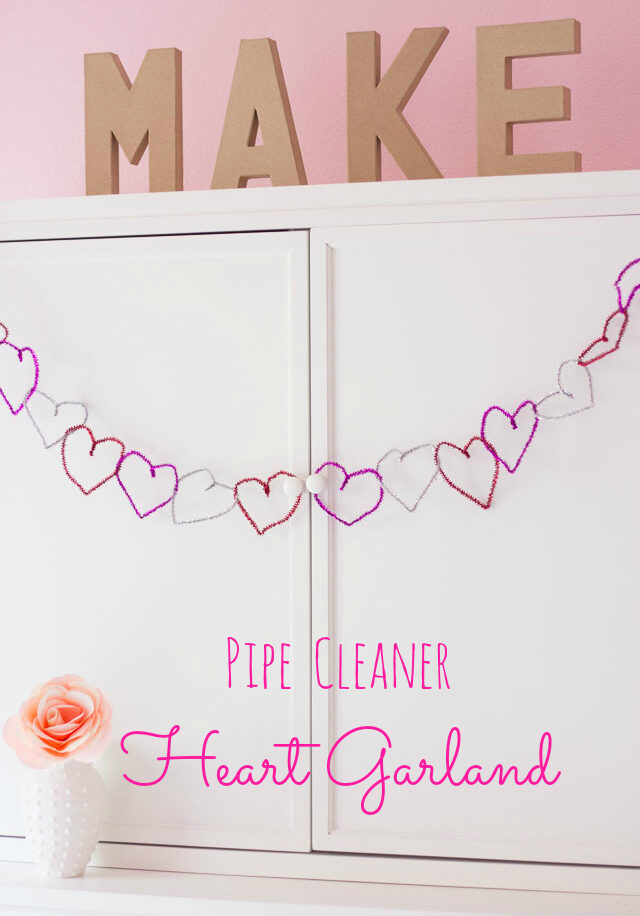 My girls and I have been spending quite a bit of time in
my craft room
lately. They like to pull out paper, ribbon, pipe cleaners, pom-poms, and lots of glue and make something from their imagination (mostly what they make is a big mess, but it keeps them occupied while I dream up my own crafts, so it is a win win!).
The other day while they were making their creations I started playing around with pipe cleaners and ended up with these heart garlands to give my craft room a little Valentine's Day touch!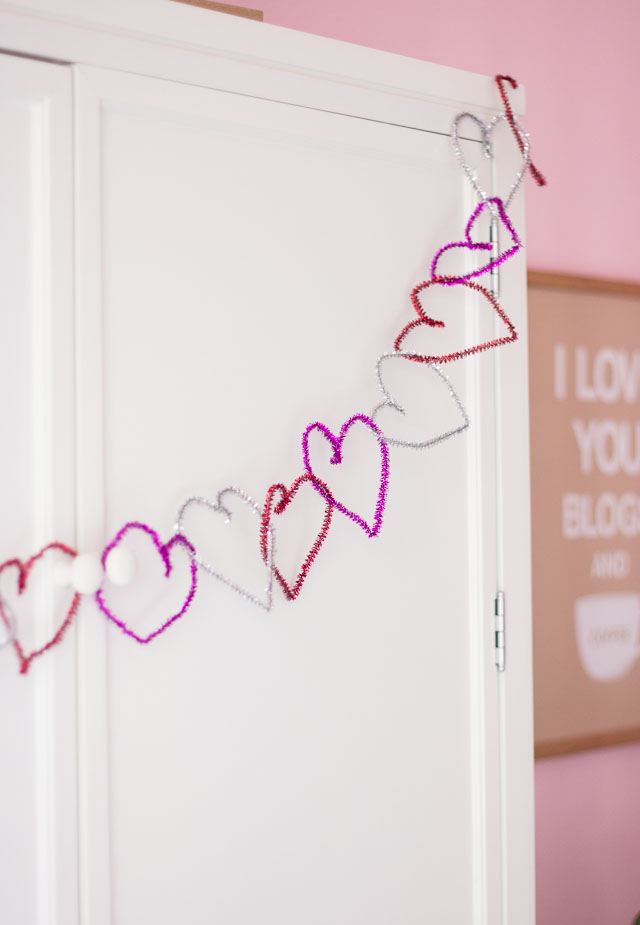 I even showed Martha some love by giving her photo its own mini garland. 😉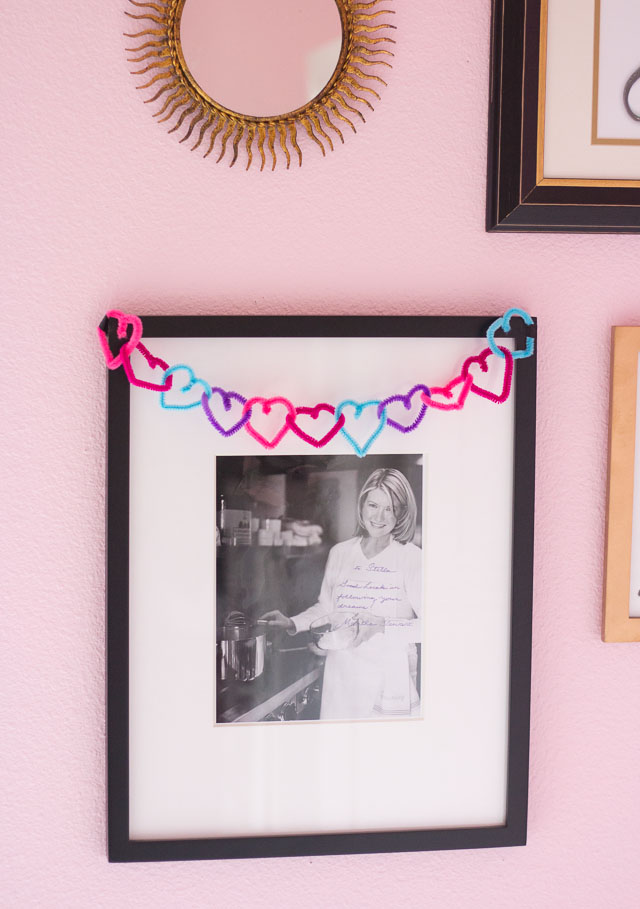 These garlands are simple and sweet – super easy for kids to make and only require pipe cleaners in your favorite colors. For this mini garland, I used shorter pipe cleaners, but you can just cut longer pipe cleaners in half.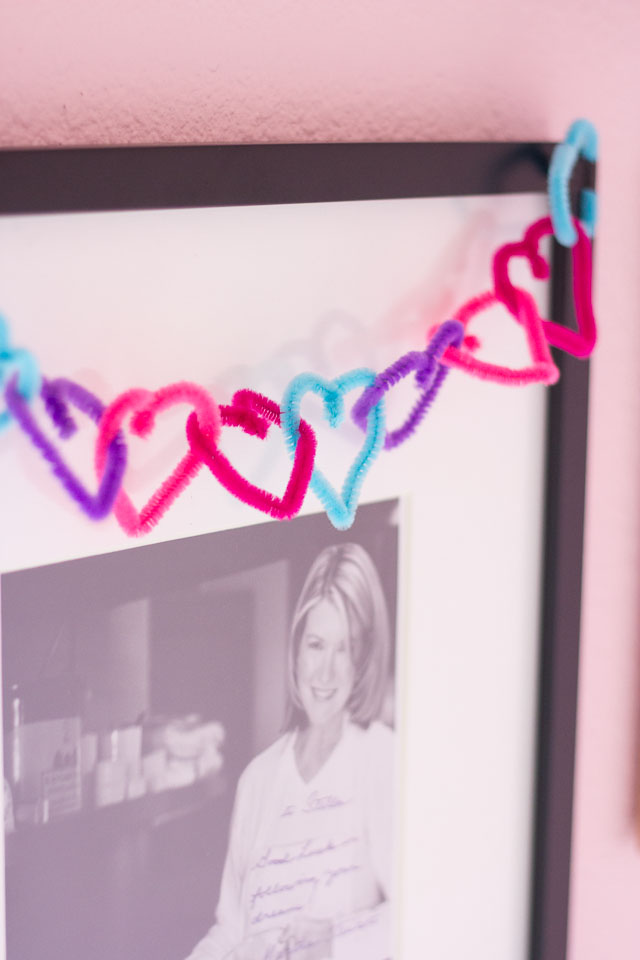 How to Make a Heart Garland
1. I used three different colors of pipe cleaners for my garlands, but you can use any combination of colors that you want. Start by folding a pipe cleaner in half to make a V.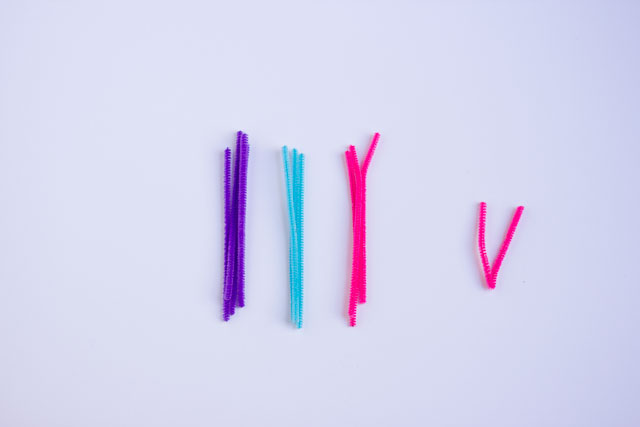 2. Bend in the top parts of the V toward each other to form a heart shape.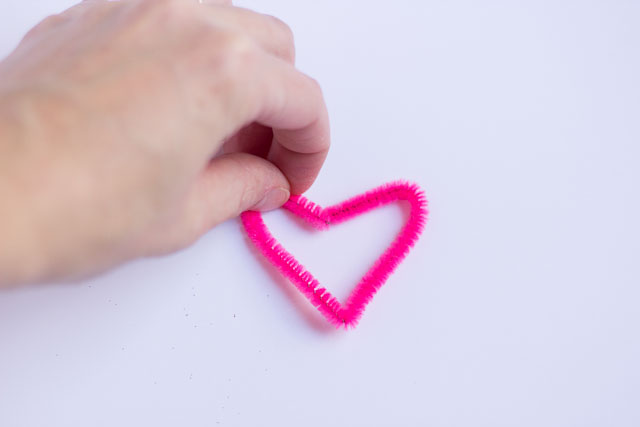 3. Take the two ends of the pipe cleaner at the top of the heart and twist them together to complete your first heart.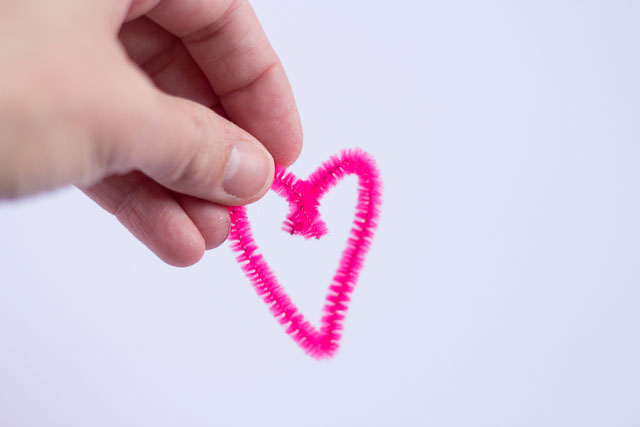 4. Take another pipe cleaner and guide it through your first heart. From here, repeat all the same steps as above, starting with folding the pipe cleaner in half to form a V.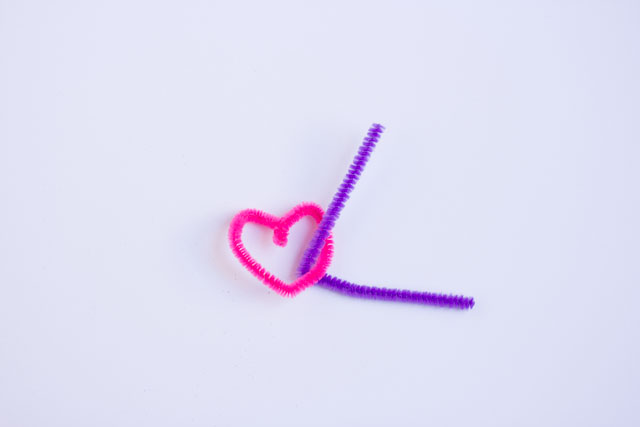 5. You now have two interlocking hearts. Keep repeating the steps until you have your garland as long as you want it.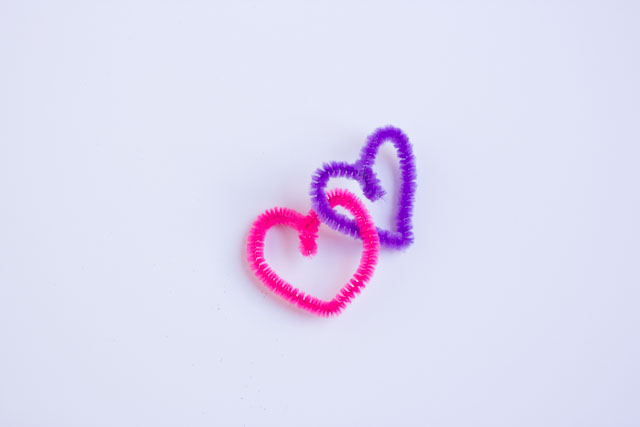 Once you hang your garland you can reposition the hearts so that they are all upright.