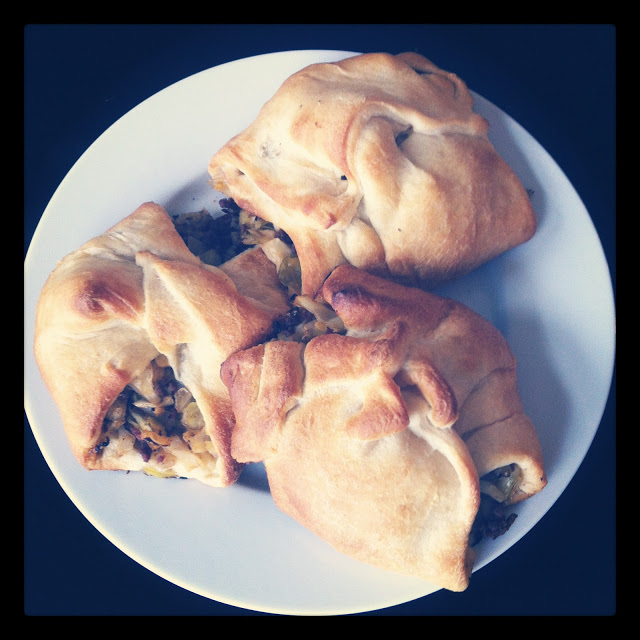 This is the first recipe I've posted on my blog, but in my mind if there is any recipe worth posting, it is this one!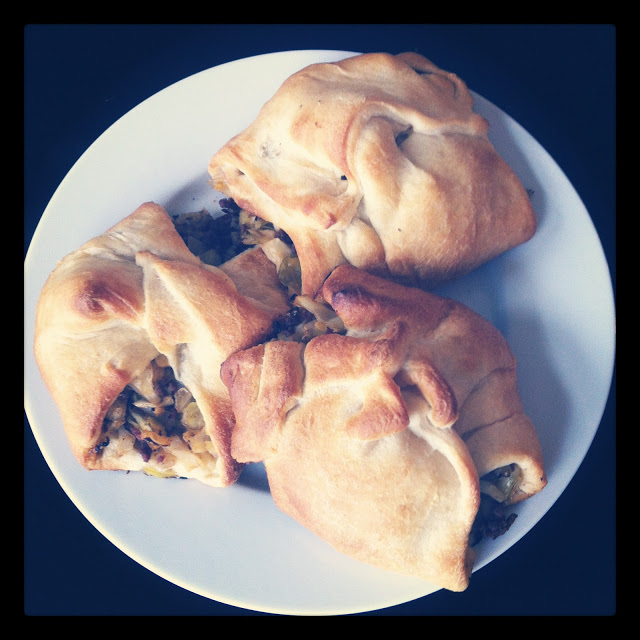 Any Nebraskan reading this post will have likely grown up eating Runzas (like myself). However, if you have no idea what a Runza is, here's a quick intro:
Runza
is the best fast food chain in the country (in my unbiased view!), with nearly all their locations located in Nebraska. Started in 1949, they are known for their Runza sandwhich – homemade dough made from scratch daily and stuffed full of ground beef, onions, cabbage, and their secret spices. Every time I go home to visit family in Nebraska, Runza is one of the first stops we make after leaving the airport!
This recipe for a homemade Runza uses crescent roll dough as an easy shortcut to making homemade dough (and still delicious). These make great comfort food on a cold fall day, and taste especially great while watching the Nebraska Cornhuskers on TV!
Homemade Runza Recipe
(using crescent roll dough)
1 lb. ground beef
1 small onion
4 cups of cabbage, chopped
2 cans of crescent rolls (I used the extra large rolls)
Salt and pepper
Your own 'secret spices' (if you want to play around beyond the basic S&P try some other seasonings – we added a 1/3 cup of bloody mary mix to this batch and they turned out great! My mom always added a couple dashes of Worcestershire sauce.)
Brown the ground beef and onion together. Add the cabbage, S&P, and any additional seasonings and cook until the cabbage is soft. Separate the crescent rolls into pairs of two triangles and press down the perforation between the triangles to make them into rectangles. Add the cabbage filling on top of the crescent dough rectangles and then pull up the dough around the sides. You can use a tooth pick to secure. Cook according to the directions on the cresent roll package.
Head over to the blog
Centsational Girl
today for some other great comfort food recipes to make this fall!