7 Back to School Tips to Streamline Your Morning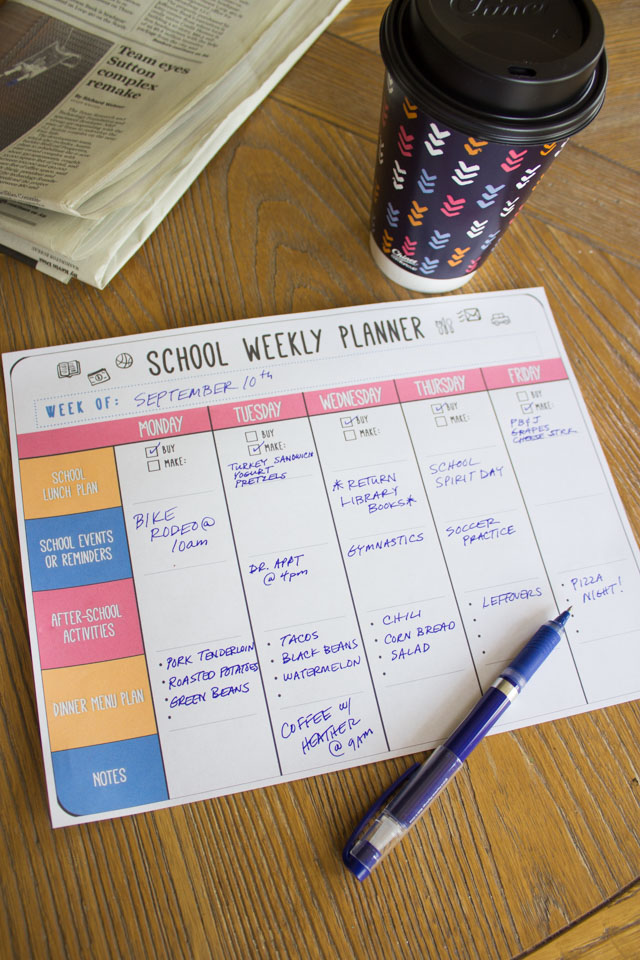 Back to School Tips for Moms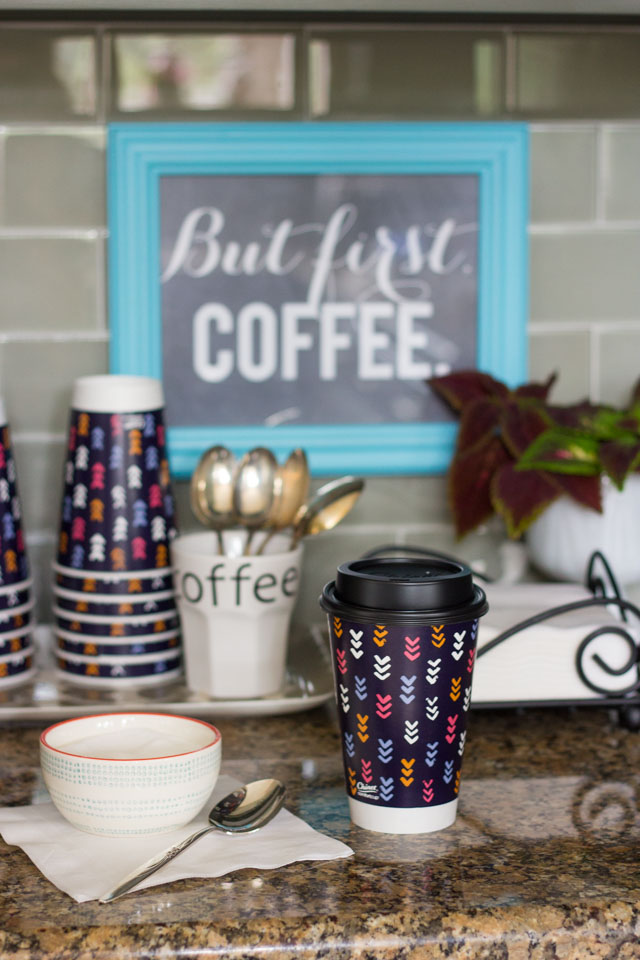 We have started the back-to-school countdown at our house! I'm also anxious to get us all back on a schedule. Establishing a routine at the start of the year can make getting out of the house in the morning so much easier. I've partnered with the Chinet® brand to share my 7 back to school tips, including a free printable School Weekly Planner that you are going to love!
Printable School Weekly Planner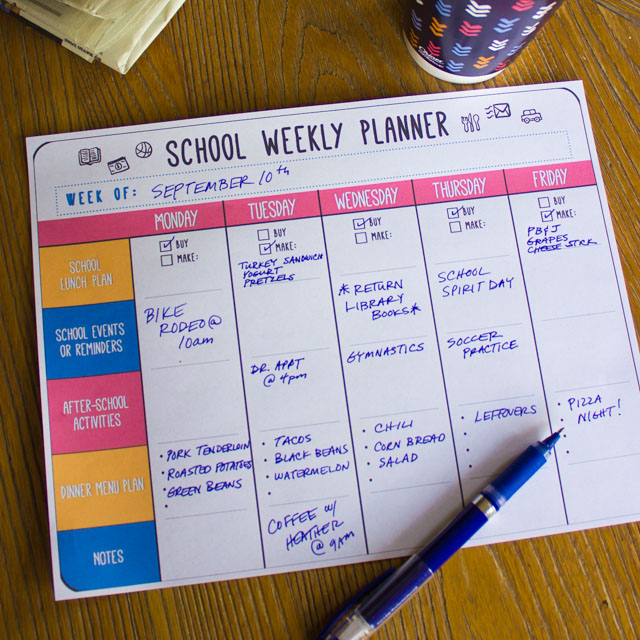 I'm a pen and paper planner and love starting my day with a look at the week to come. I developed this simple Back to School Weekly Planner printable to help you keep tabs on school events, after-school activities, and meal planning for the week. You can download it here!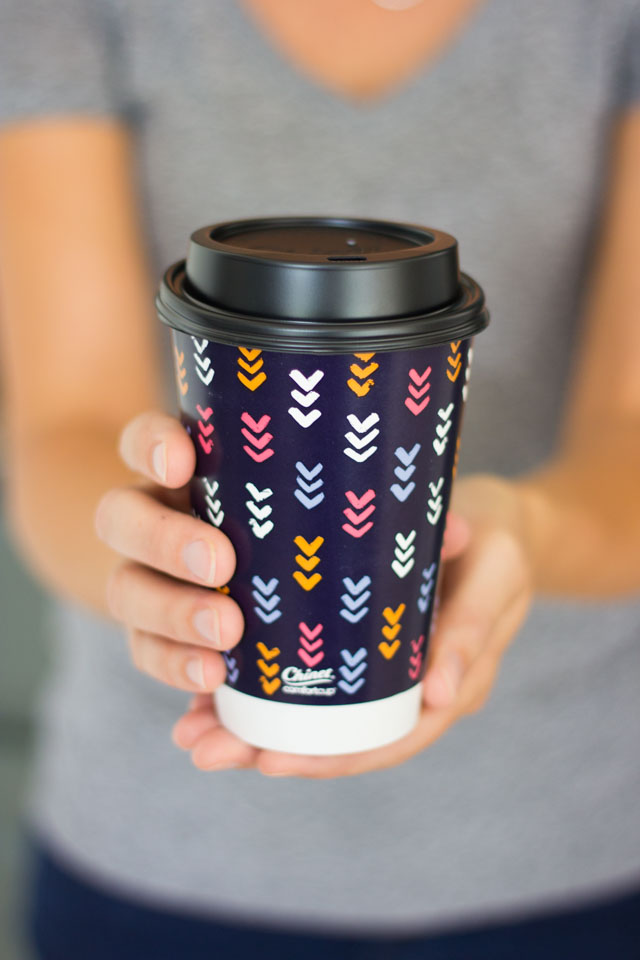 "But first, coffee!" is the motto in my house on school mornings and Chinet® Comfort Cup® insulated hot cups are the best thing to have on hand when I want to take a coffee to go as we are running out the door. I like to keep a stack of them at my coffee station. Its new design is too cute to keep hidden in the cabinets!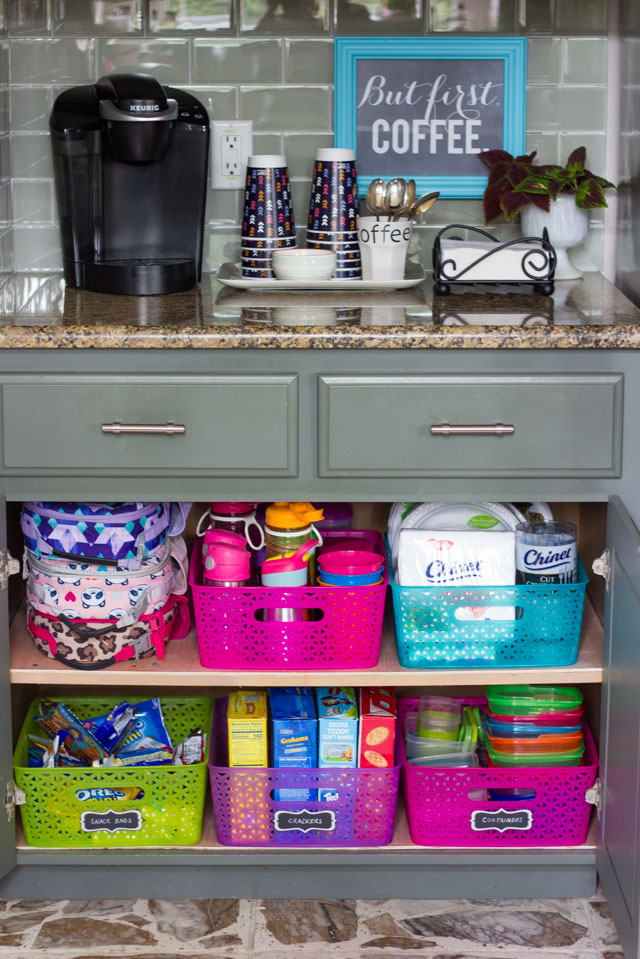 In addition to the coffee station which makes my morning coffee routine extra special, I have a school lunch station in the cabinet below which helps streamline packing lunches, snacks, and water bottles while making everything accessible for kids to help out too. Head to the Chinet® brand website for more back to school tips that save our family a lot of time in the morning.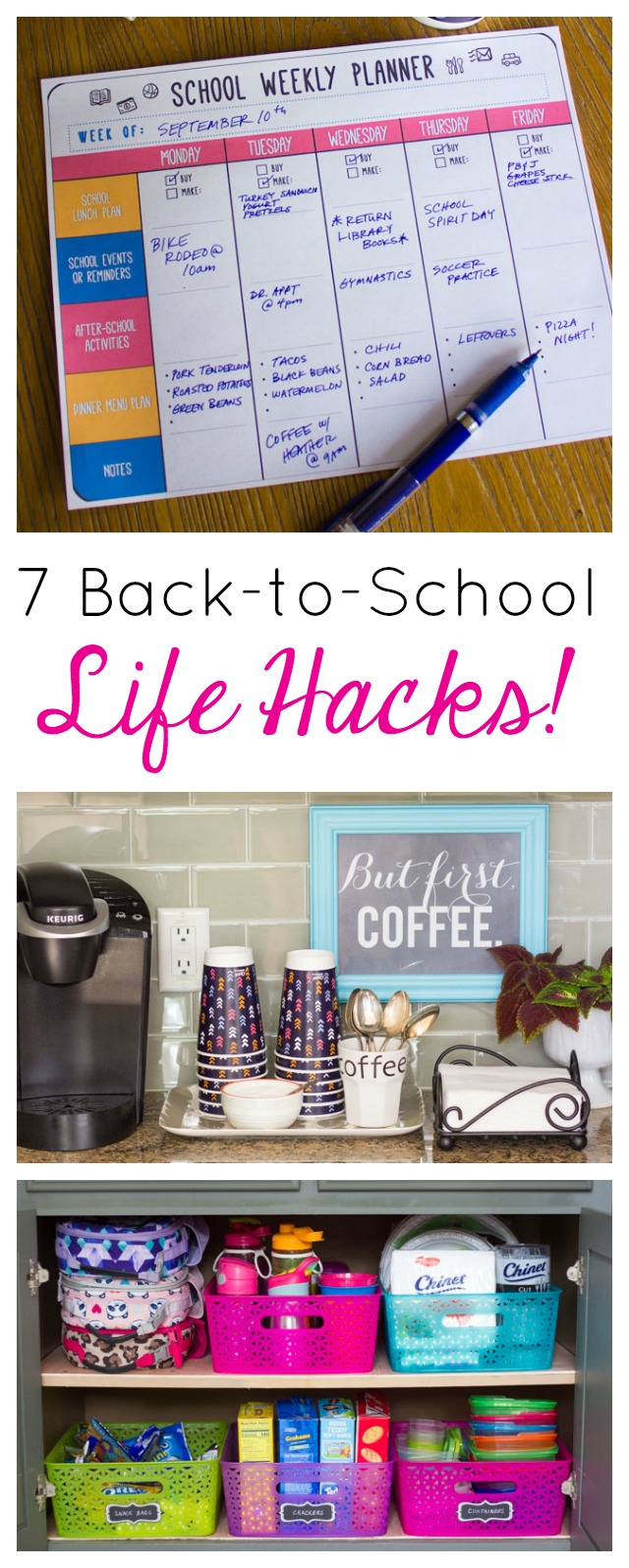 Head over to the Chinet brand website for all seven of the back to school tips!
This post is sponsored by the Chinet brand.