Pumpkin Week: Geometric Glitter Pumpkins
October 04, 2017 | FILED UNDER: Holiday Crafts, Halloween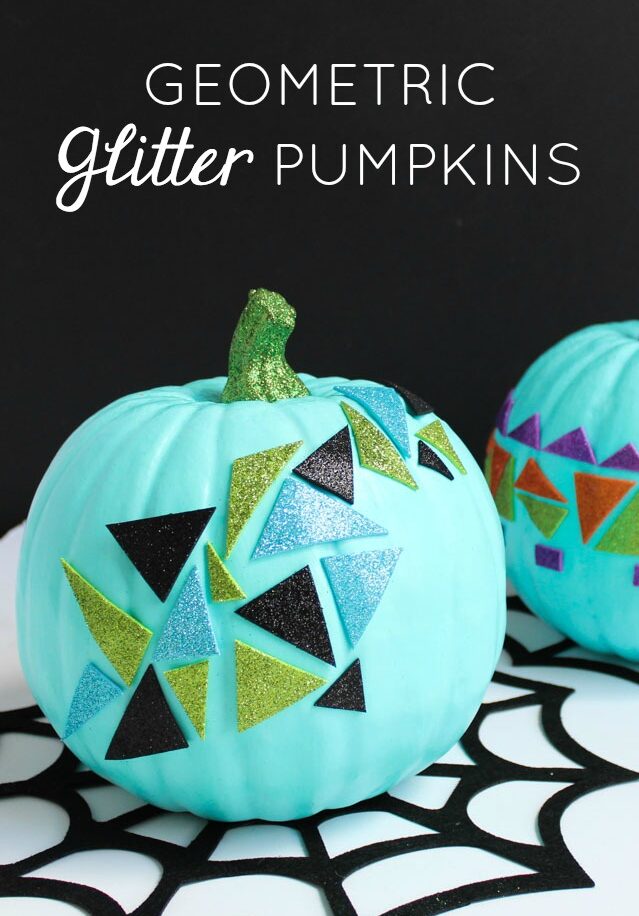 Welcome to Day 3 of Pumpkin Week! I hope you've enjoyed following along and have been inspired to do some pumpkin decorating of your own! Even if you don't have a lot of time to craft, I promise you can make today's pumpkin. 😉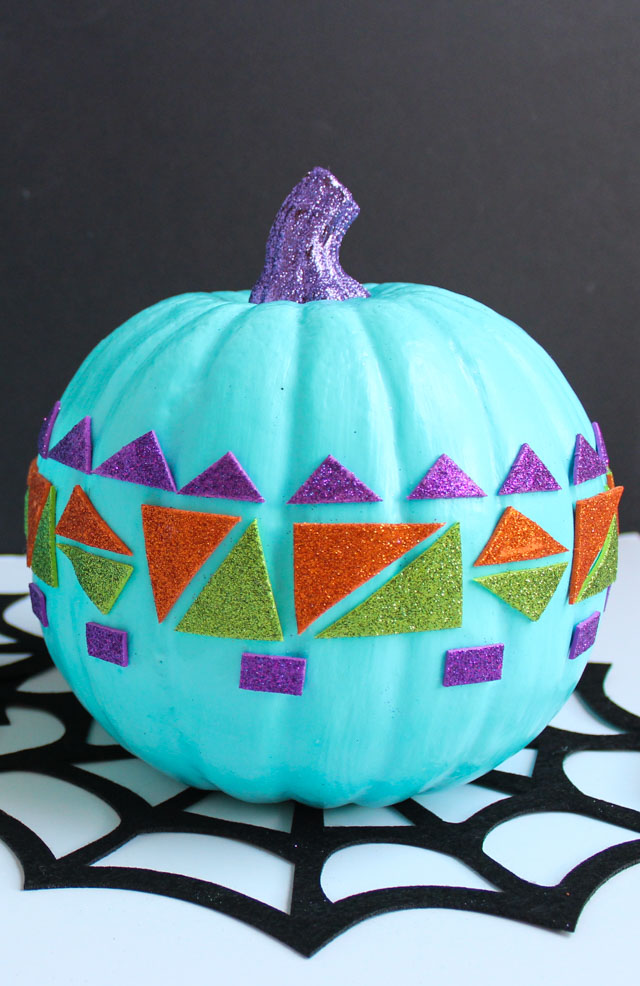 The sticker packs comes with a variety of colors and sizes of triangles and other shapes. I picked my favorite color combinations and added them to the pumpkin in a repeating design. I didn't try to be too exact, I just eyeballed where I placed them. If you need to reposition a sticker, just peel it off and re-stick it!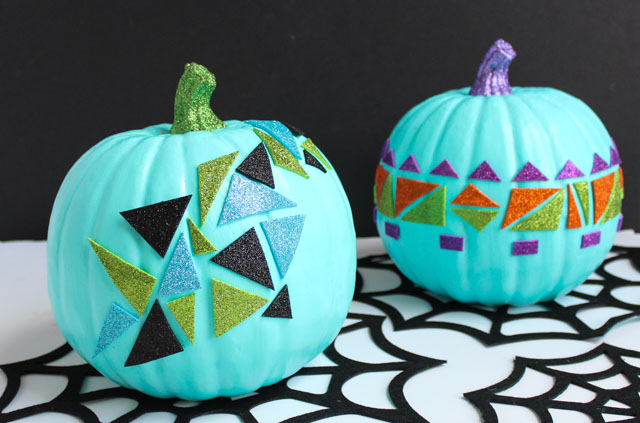 Using pre-painted pumpkins helped to cut down the crafting time. These
teal pumpkins
are often used on the front porch on Halloween to indicate you have allergy-free treats for trick-or-treaters, but I think they can also make for a fun pop of color when mixed in with your other Halloween decor! I finished my pumpkins by covering the stems in glitter for an extra bit of sparkle, but that is optional if you are short on time.
Head to Oriental Trading's Fun 365 Site for the step-by-step glitter pumpkin tutorial and full list of supplies!
More Pumpkin Decorating Ideas!
Just click on an image below for the step-by-step tutorial for each pumpkin idea: