"Hello Spring" Fabric Art
March 02, 2017 | FILED UNDER: Uncategorized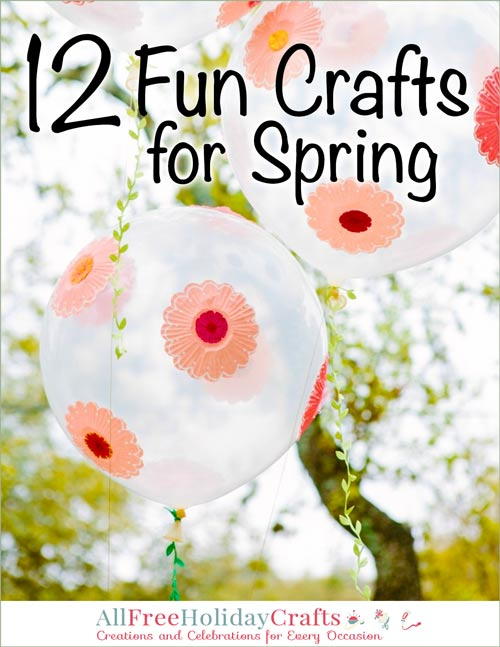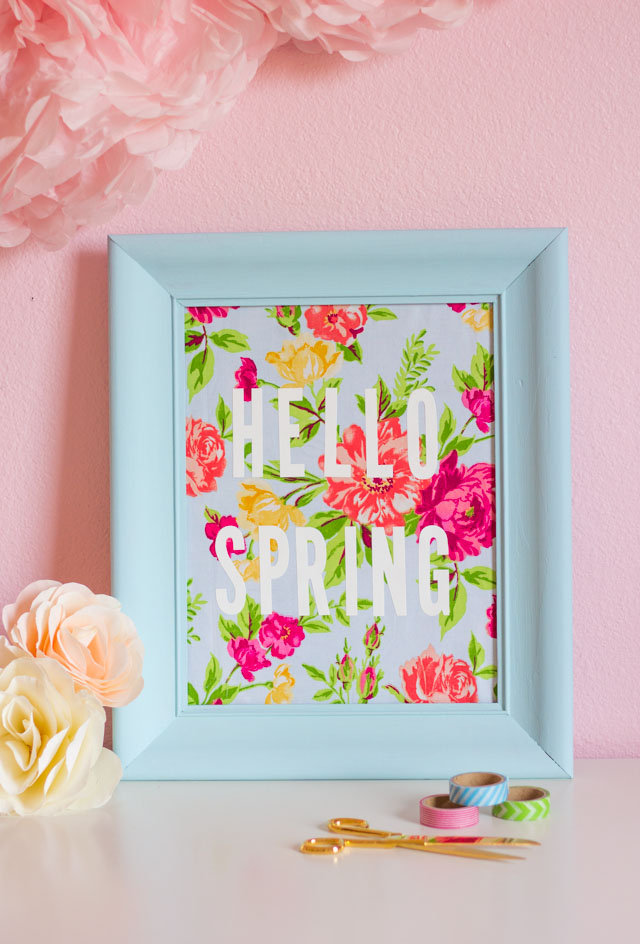 Spring is in the air! Here in San Antonio, Texas that means 70 degree days, wildflowers blooming, and lots of seasonal allergies! It really is such a beautiful time of year here and I love bringing some signs of spring indoors too. This pretty Hello Spring fabric art is just the dose of spring color I needed. It is also a fun upcycle project that you can make with a fabric scrap and a thrifted picture frame. Read on to see what this looked like before the spring makeover!

I love a good thrift store makeover, and this one is quite the transformation! I found this framed art at my local
Goodwill
for just $2. I was drawn to the nice thick frame. I thought the landscape print was pretty cool too, but since it wouldn't fit with our decor, I decided it was a good candidate to be covered in bright floral fabric!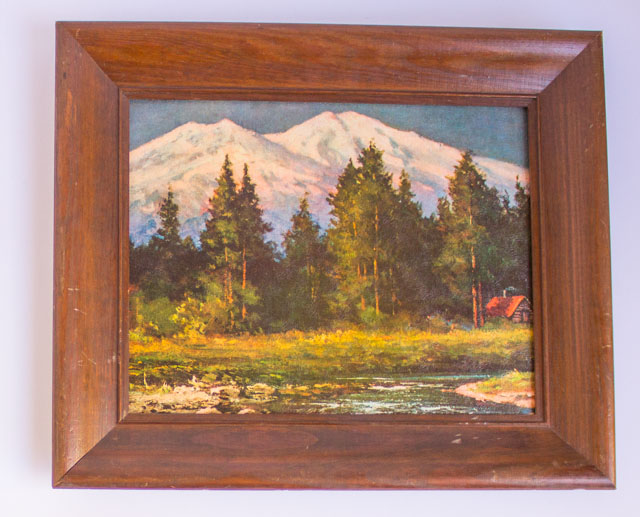 Supplies for Hello Spring Fabric Art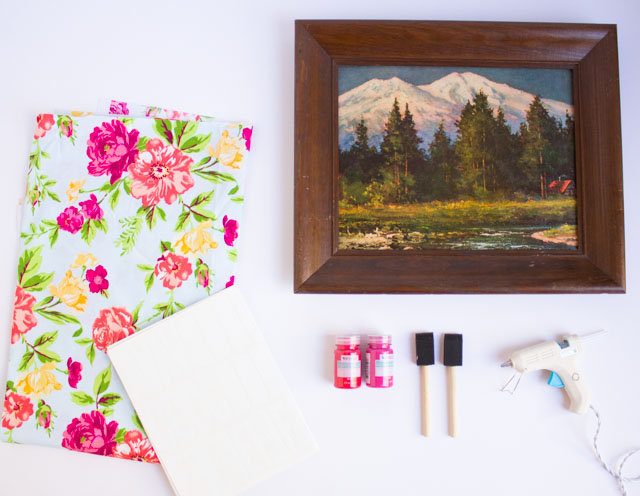 How to Make Hello Spring Fabric Art
1. Use your pinking shears or scissors to cut a piece of fabric to fit your frame. I cut mine to cover the picture that came with my frame, with an inch allowance around each of the sides. Iron out or steam any wrinkles in the fabric if needed.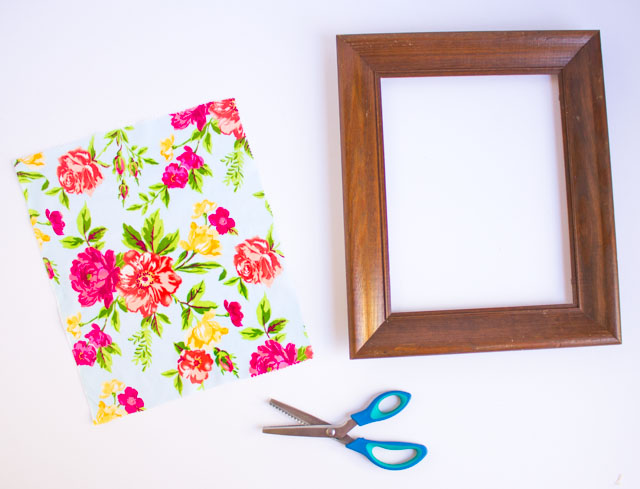 2. Paint your frame with 2-3 coats of chalk paint, letting it dry to the touch between coats. The great thing about chalk paint is it goes on a variety of wood surfaces smoothly with no sanding or other prep needed.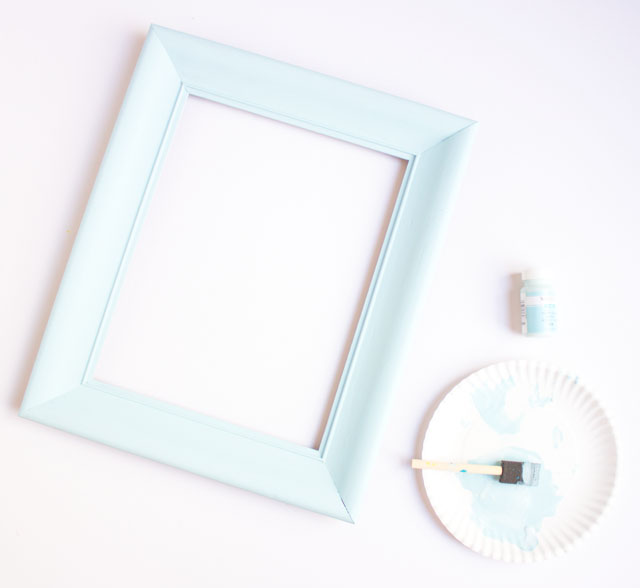 3. Use the cardboard backing that came with your frame or cut a piece of cardboard or foam core to fit your frame. I ended up covering the landscape print that came wth my frame. To cover the cardboard, center it on top of your fabric, and then add a bead of hot glue along one side at a time. Fold the fabric over the hot glue, pulling taut. Repeat with the other sides.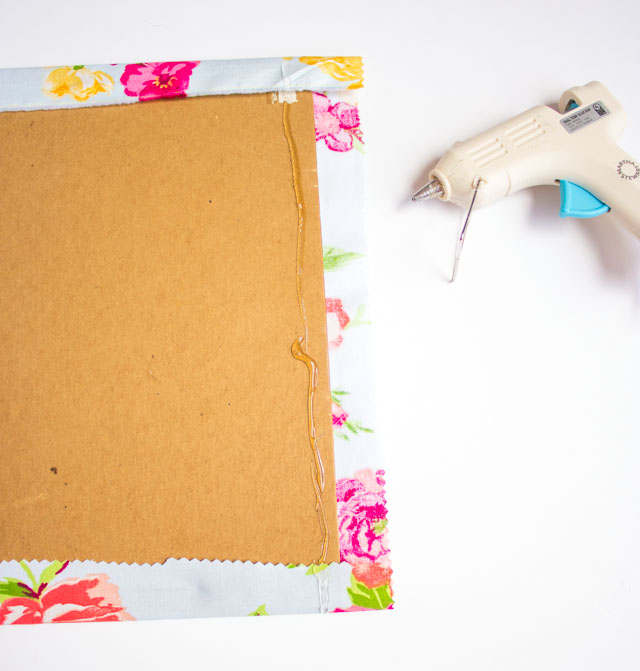 4. Add the fabric-covered cardboard to the frame and secure in place. The back of my frame had the little wire staples that fold over and hold it in place.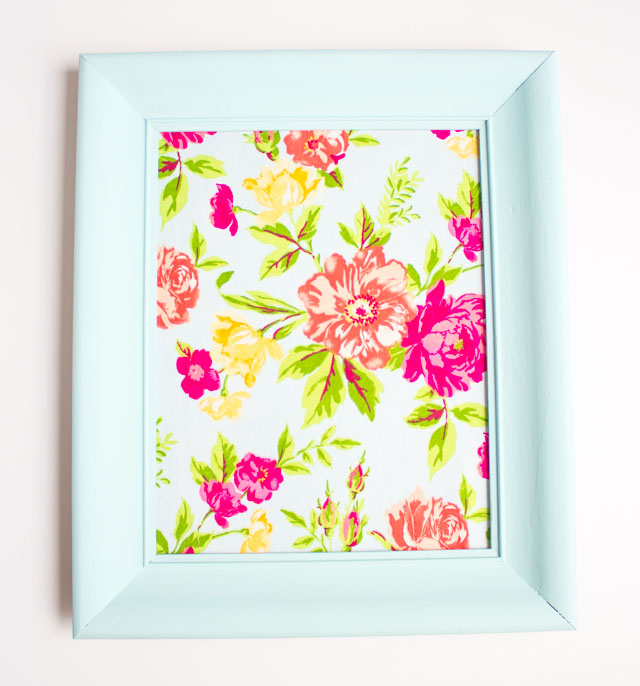 5. Add stickers to the front of the frame to say "Hello Spring"! I like these particular vinyl stickers because they are easy to reposition if needed.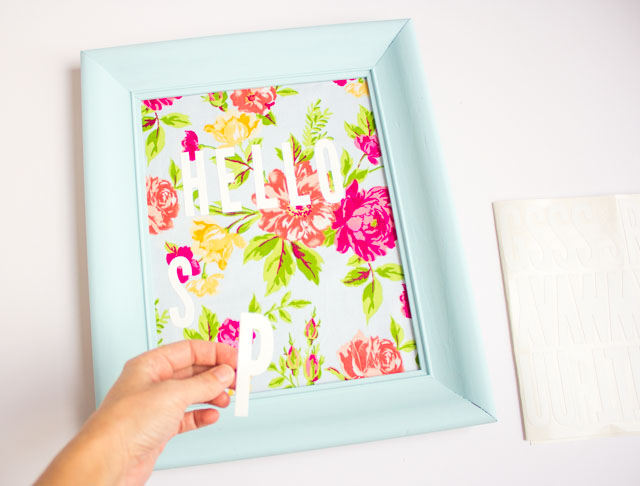 Display your new art somewhere in your home that needs a little dose of spring color!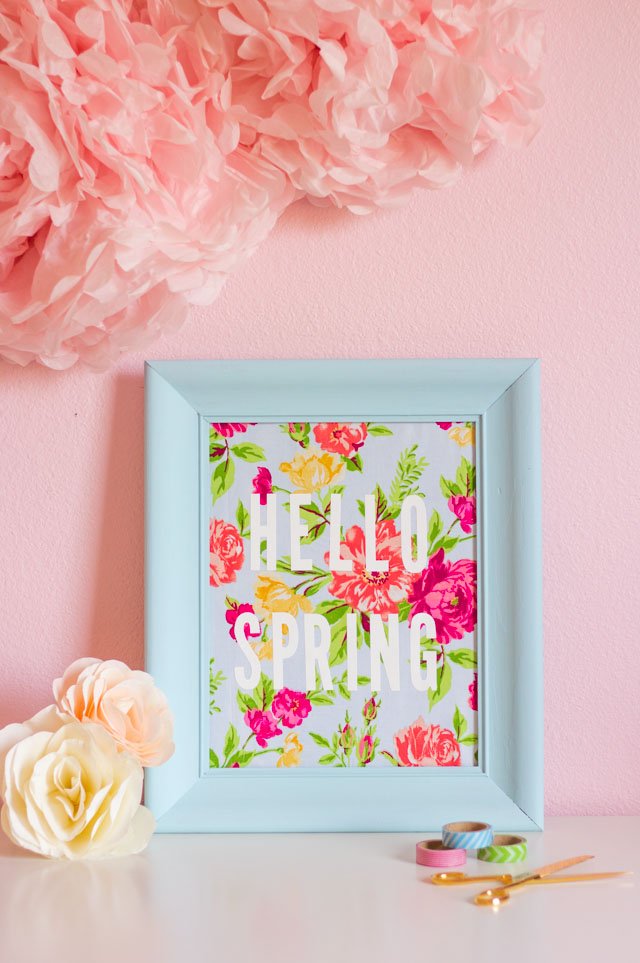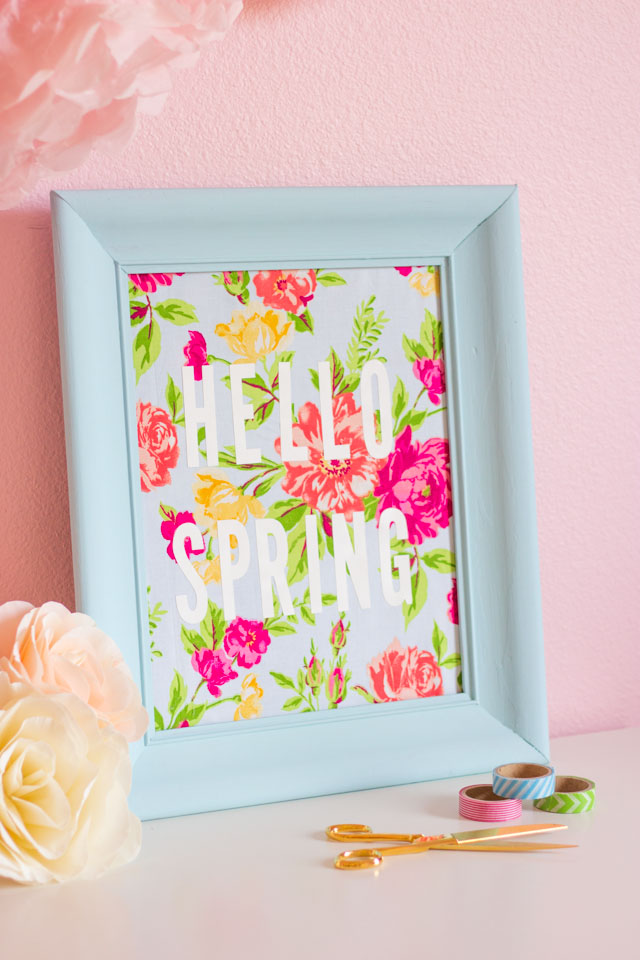 Looking for more spring crafting inspiration? Then don't miss this free Spring Craft eBook from my friends at All Free Holiday Crafts. It is full of great ideas, including my flower balloons!