Spooky Halloween Foyer Ideas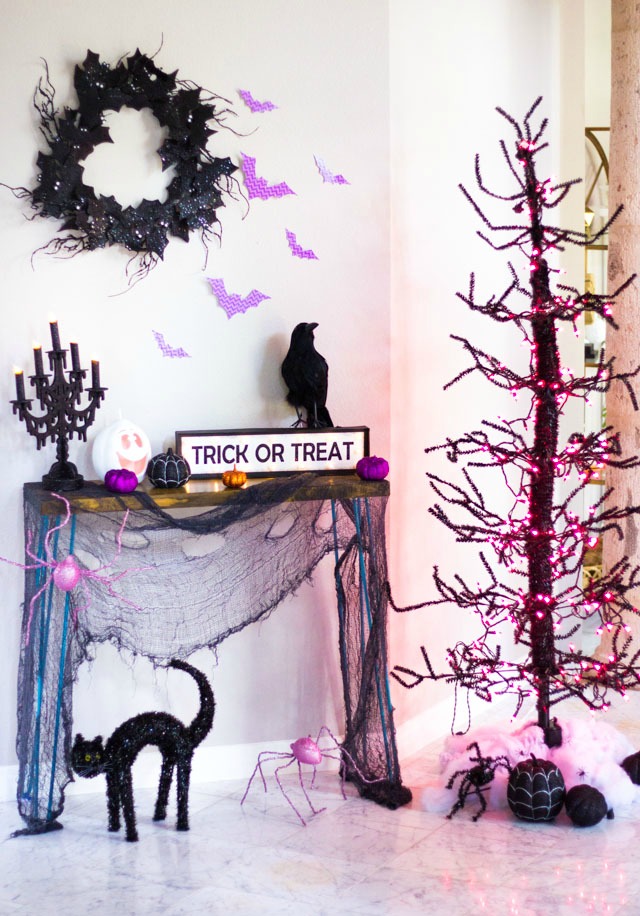 FinHalloween Foyer Decor Ideas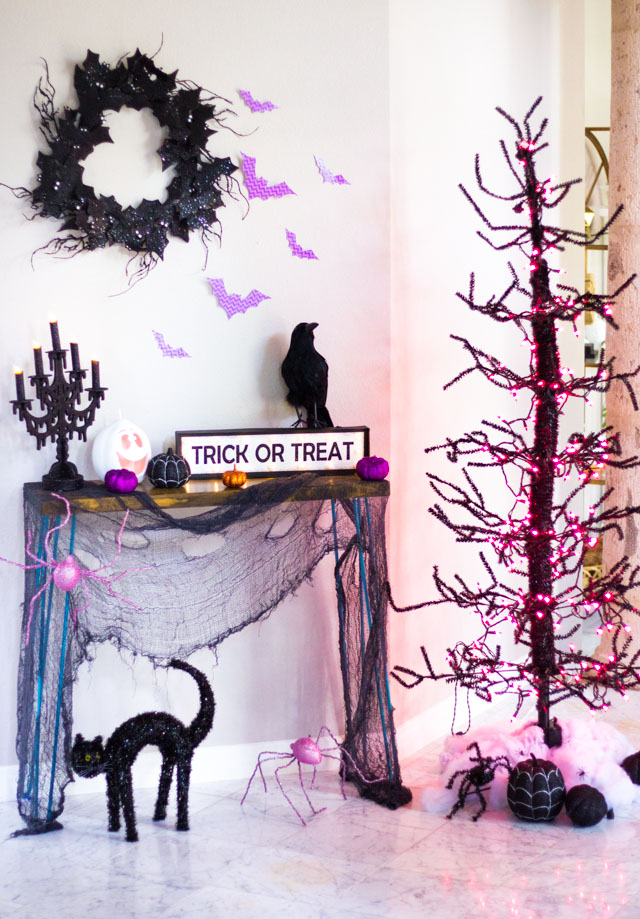 It's starting to get spooky around here! This week I transformed our foyer for Halloween with a few of my favorite items from At Home (including a tree that sways back and forth!). I love not only decorating our front porch for trick or treaters, but also the foyer as well. I chose items like the Trick or Treat marquee and battery operated candelabra. The star is the tree that makes our entryway glow with purple spookiness!
To change up our foyer for Halloween, I first removed the artwork on the wall and covered our console table with this black gauze cloth. It's only a few dollars and makes such a big impact!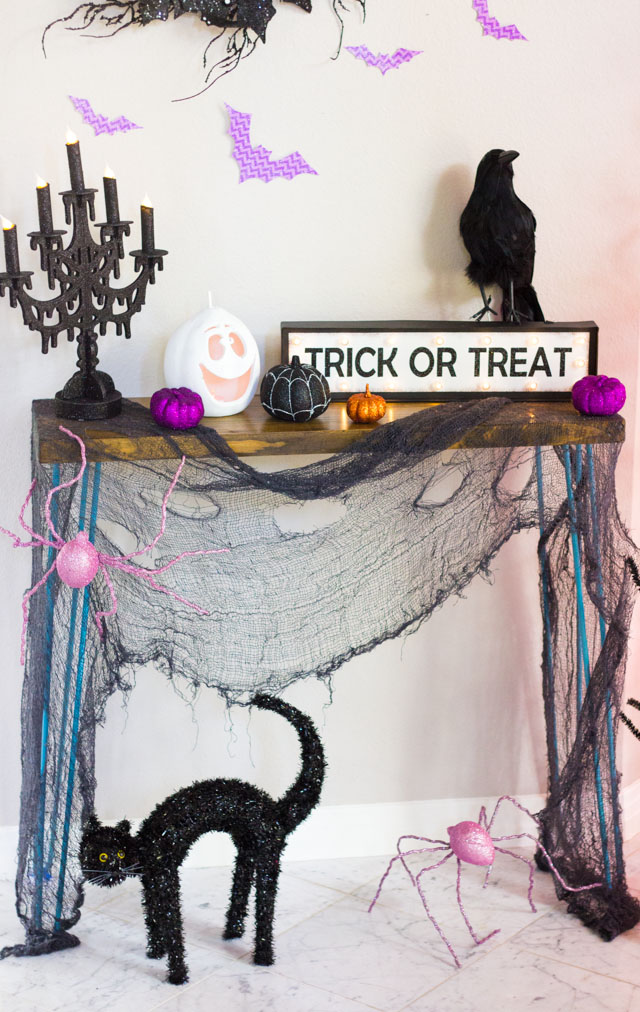 Bat Wreath and Cardstock Bats
In place of our artwork, I hung this cute black glitter bat wreath and made some additional bats out of purple cardstock to fly around the wreath.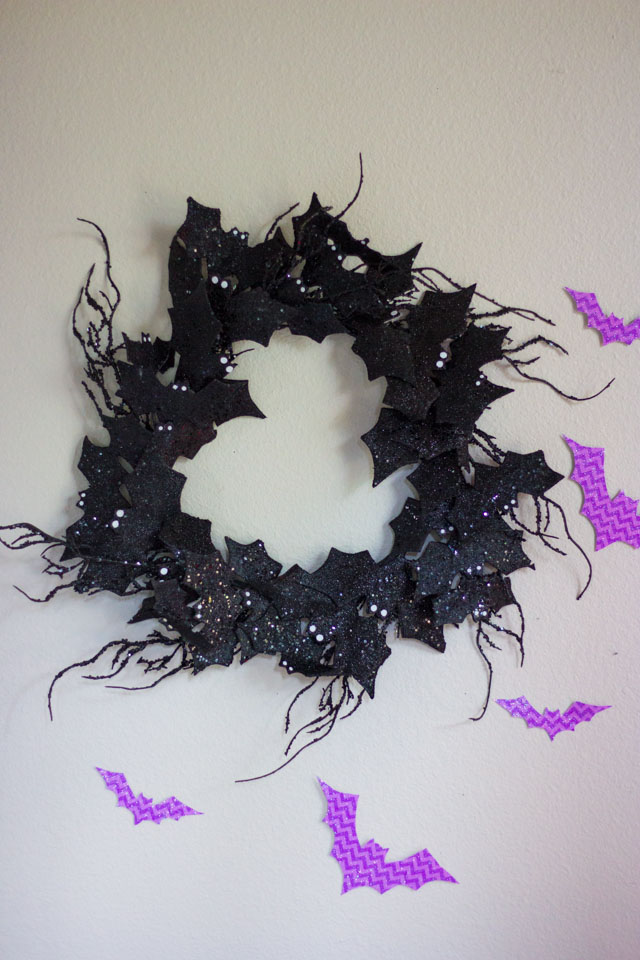 Marquee signs are all the rage for home decor. This trick or treat sign is a great way to let Halloween passerby's know we are open for business!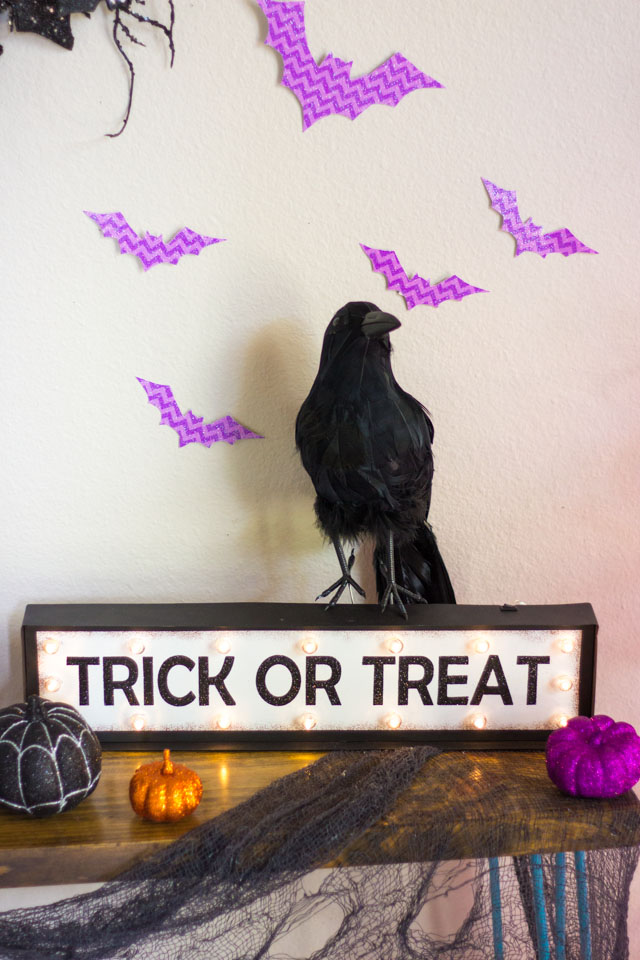 Spooky Candelabra
This candelabra is dripping in black glitter – spooky and gorgeous!
Then I layered in more Halloween decor around the console table including this black tinsel cat. I added a few Halloween decorations I had on hand including a big black crow and some glittery pumpkins and spiders.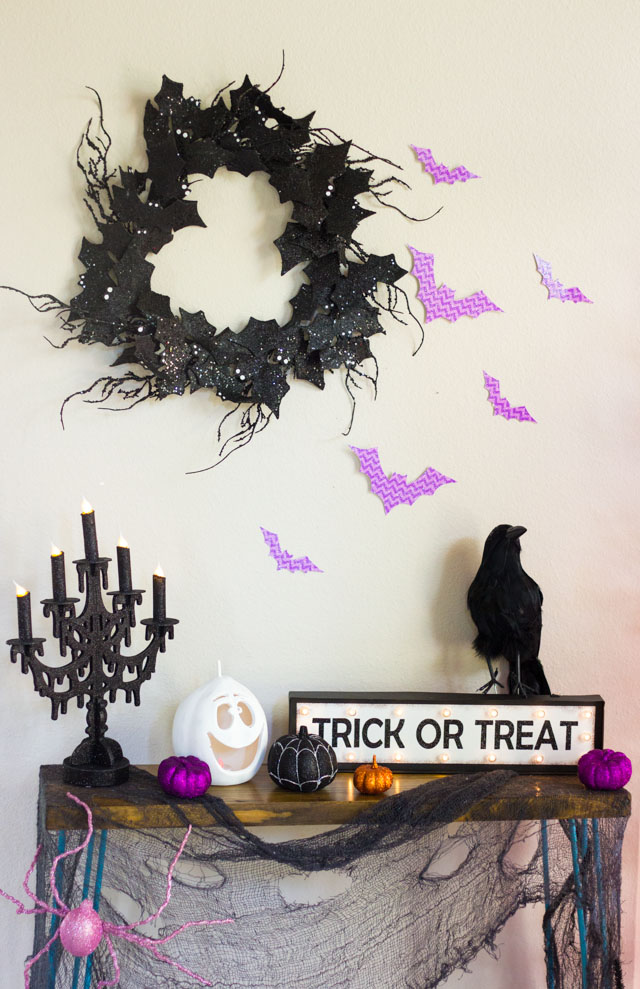 Haunted Halloween Foyer Tree
Finally, the best part of all of this Halloween display is this swaying Halloween tree! When plugged in it slowly moves back and forth like it is haunted. Spooky!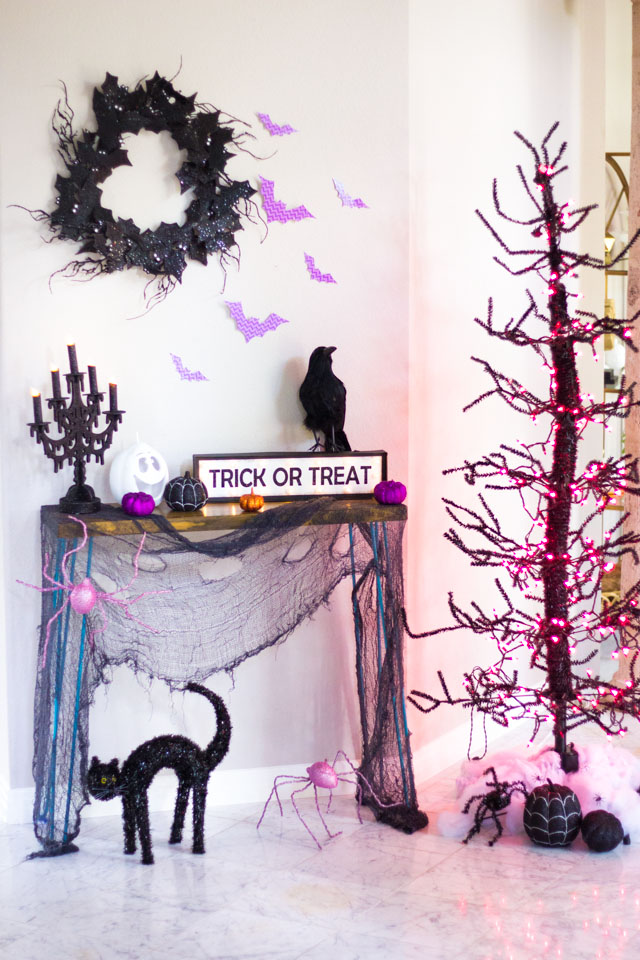 The purple lights on the tree give off the perfectly eery glow and I love how the LED ghost pumpkin changes colors when it is turned on.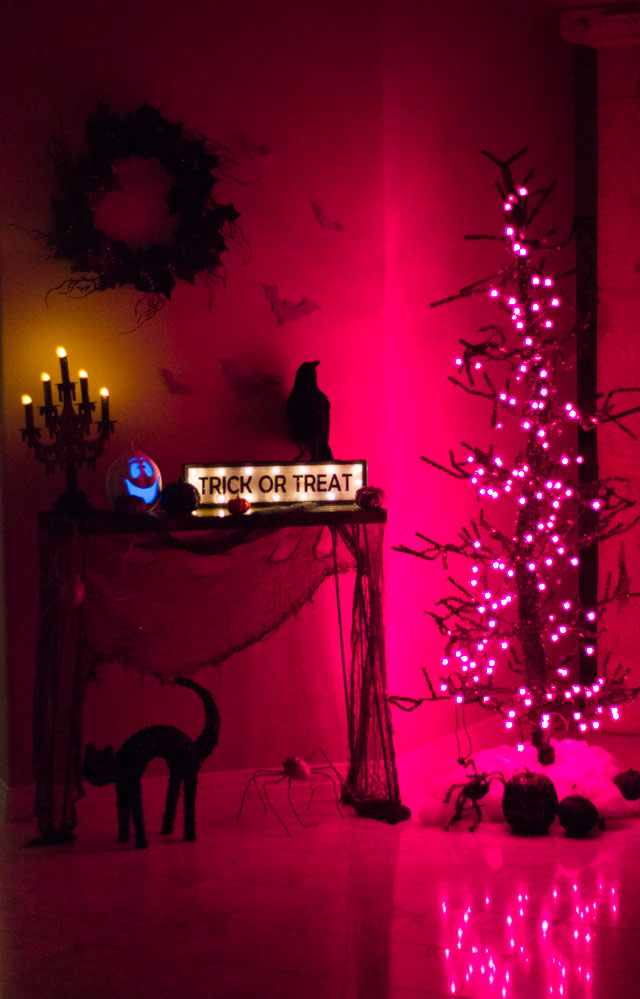 Our foyer is officially ready for greeting trick-or-treaters thanks to some awesome finds from At Home. Never been to an At Home store? Find an At Home store near you – I promise you will be amazed with their selection!
This post is sponsored by At Home as part of their At Home Inspiration Team.