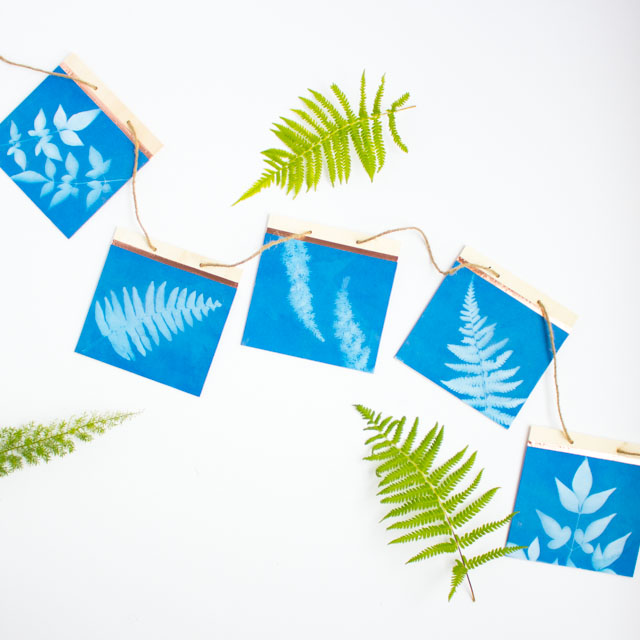 How to Make Art with Sun Prints
Here's an art project that is a science experiment, a nature exploration, a great kids' activity, and a beautiful piece of decor all wrapped up in one! This sun print leaf garland was made using leaves found in our yard.
Hazel and I spent an afternoon outside gathering leaves and making prints using sun sensitive paper from Oriental Trading. Then I turned the prints into a pretty summery garland for our living room mantel. Have you ever used sun sensitive paper? If not, it is a must try!
I love the deep indigo blue created by the sun prints – it just happens to be one of the trendiest colors in home decor right now! The garland adds a nice punch of color and nature to our living room.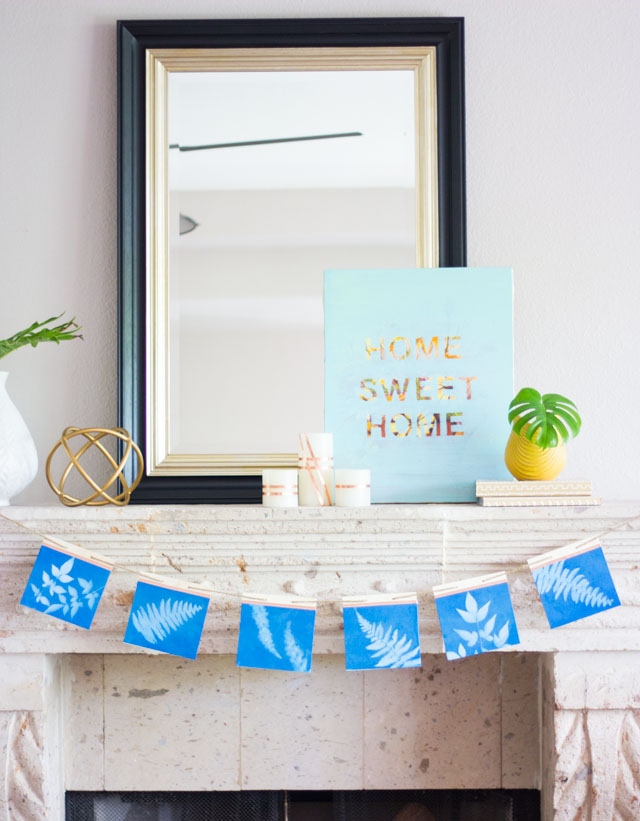 We found that ferns and plants with small intricate leaves made the most beautiful prints.
This is such a fun project to do with kids. Hazel was a big helper with gathering the leaves and making the prints.
Like this sun print art?
Then you might like these other easy Kids Craft Ideas!