DIY Valentine Jewel Picture Frame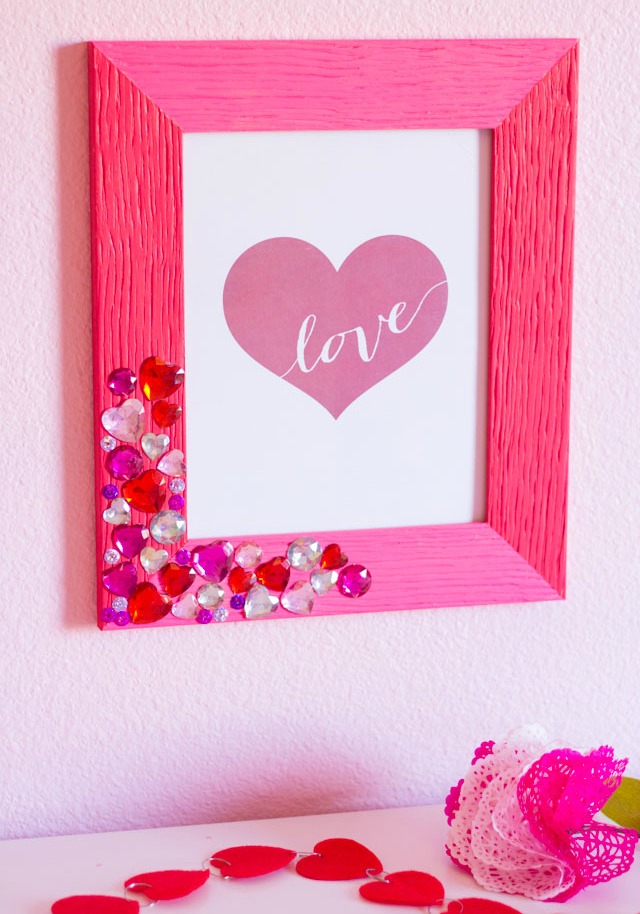 DIY Jewel Picture Frame
Introducing my DIY Valentine jewel picture frame! I often let Hazel pick out a little something at the craft store when we make our weekly visits. On our last trip she chose a pack of Valentine's Day heart jewels in shades of pink, red, and purple. While she has been busy gluing them on construction paper, mommy has been busy making herself a Valentine's Day picture frame for her office!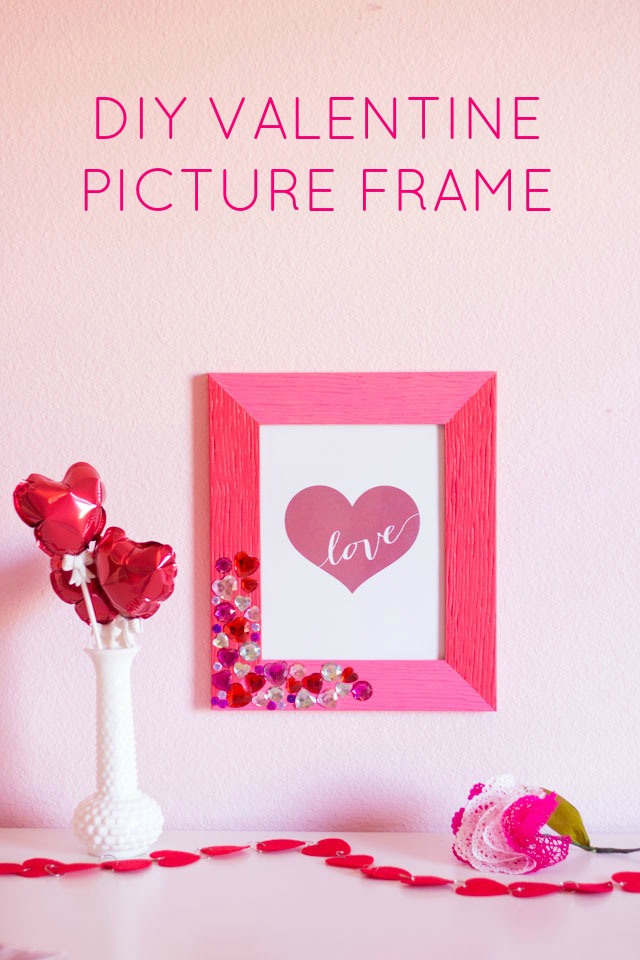 I chose to just cover one corner of the frame with jewels for a modern look, but if you wanted to totally bedazzle your frame you could cover the whole thing! I used my new frame to show off a simple piece of art that you can make for free on Canva.
Supplies for Valentine Jewel Picture Frame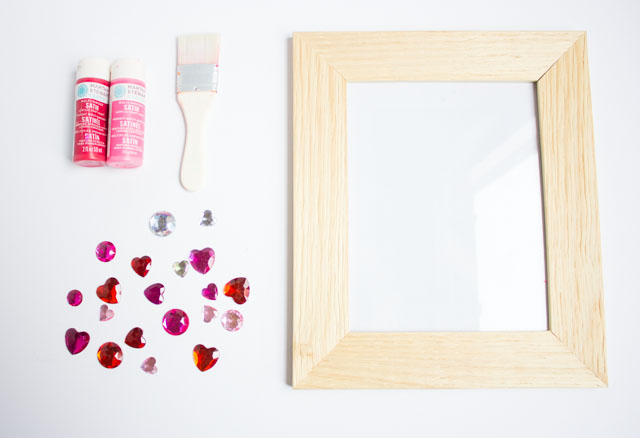 How to Decorate the Frame
Step 1. You can paint your frame a single color, or if you want to make a color-blocked frame like I did, use the seams in the corners of a frame as a guide and tape off each corner. Paint the top and bottom sides pink, remove tape and let dry completely. Then re-tape and paint the remaining two sides red.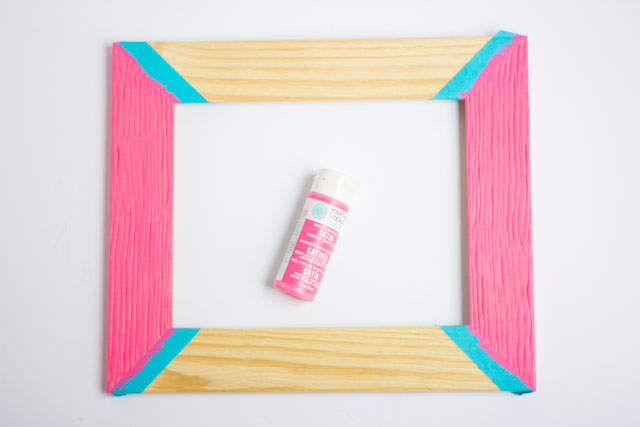 Step 2. Go nuts adding your jewels! I used tacky glue, but a glue gun or more permanent craft glue like e6000 would also work. To finish the frame, I filled in some of the gaps between jewels with a few sequins.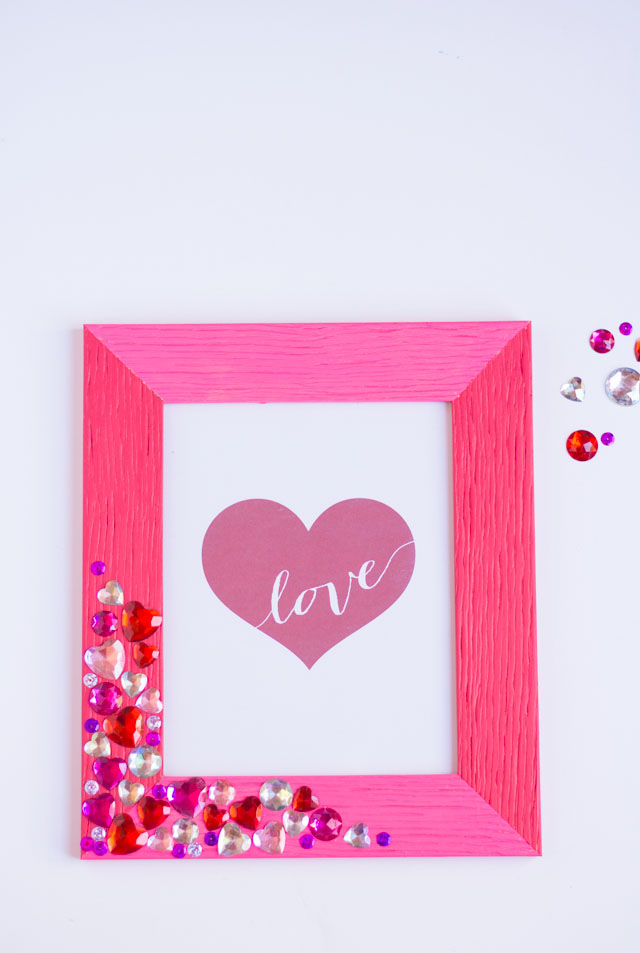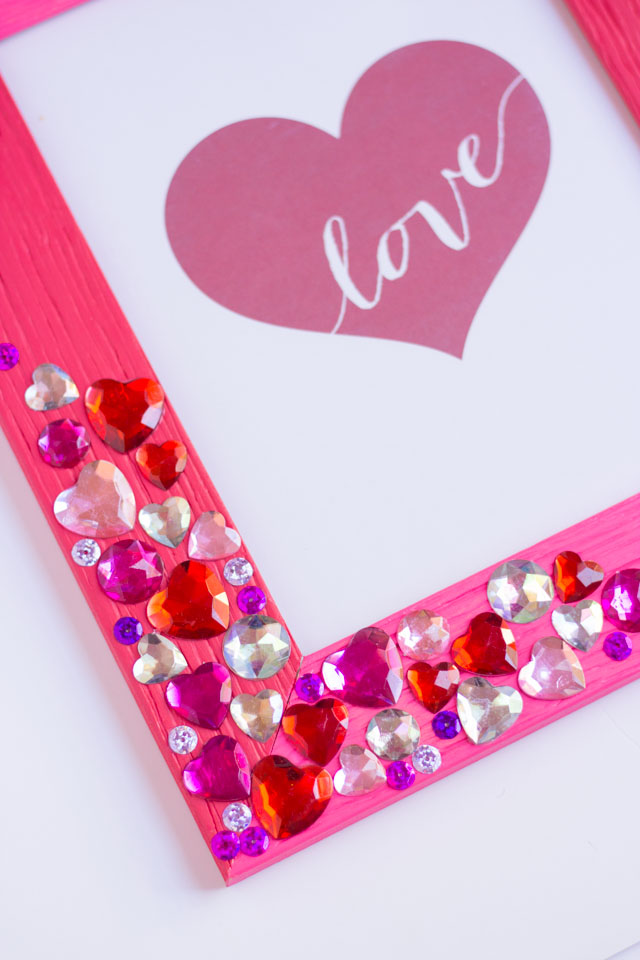 This is the perfectly easy project for kids to do. In fact, Stella and Hazel made their own. It was really cute, I just forgot to take a photo of it for this post!

Like this jewel picture frame idea?