Simple Yarn Garlands
September 10, 2014 | FILED UNDER: Yarn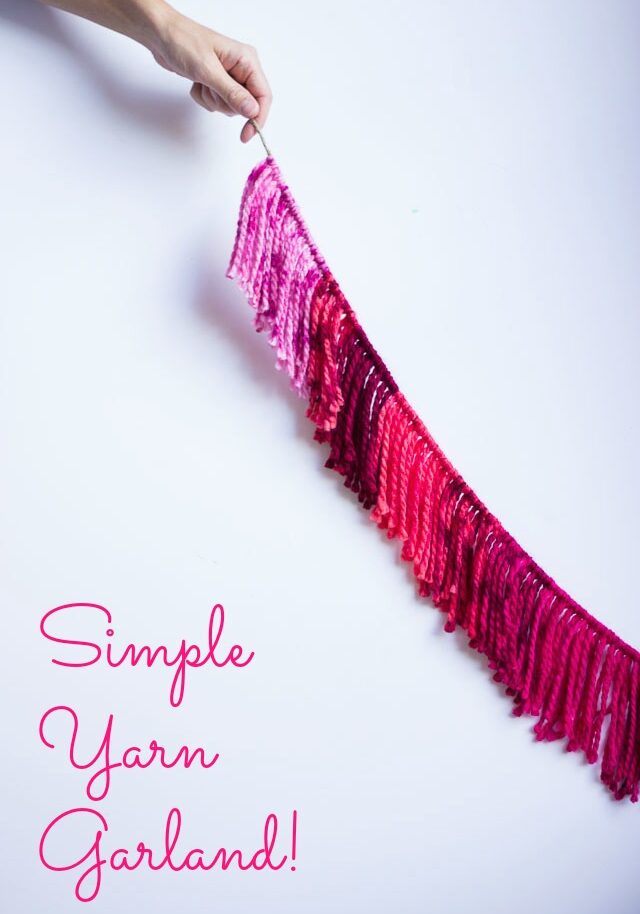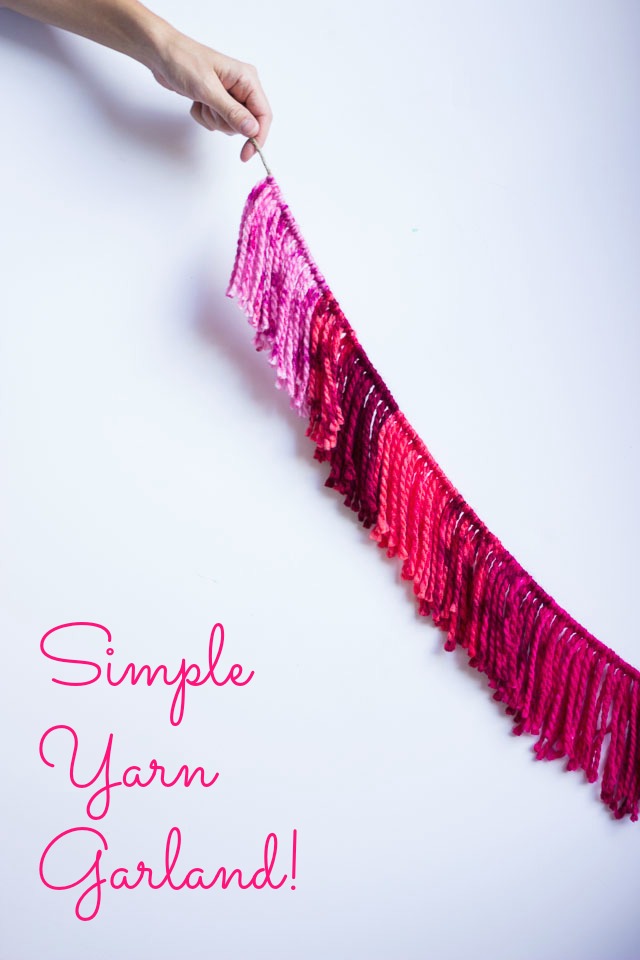 If you spend any time on Pinterest, you know that woven yarn tapestries like these are all the rage. I love this modern take on a retro craft, however they look intimidating to me. My friend Jeran made this yarn wall art, which is more achievable and oh SO gorgeous (those colors!). These yarn garlands are another simple take on the yarn decor trend: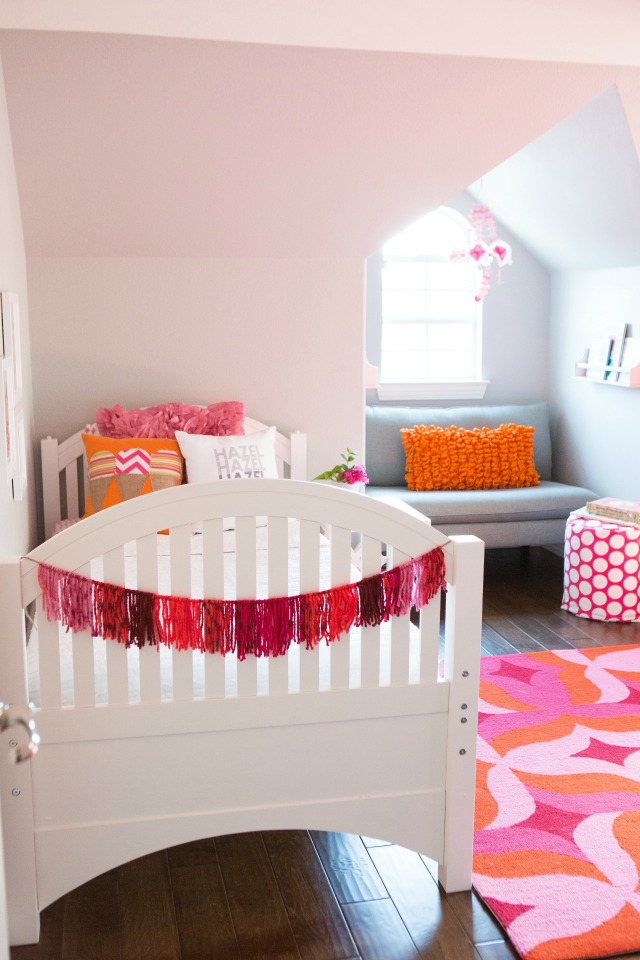 I love working with yarn – especially variegated yarn – in my crafts. When I saw some super soft chunky yarn at Hobby Lobby I thought it would add some feminine texture to the girls room I recently decorated with
Hayneedle
. I decided to make a few garlands to hang on the end of their twin beds: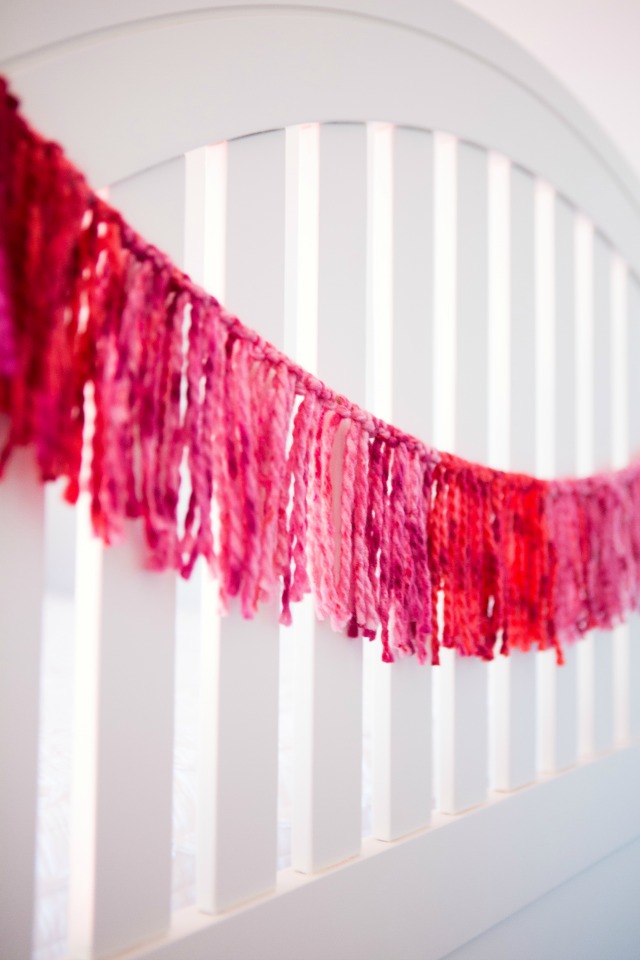 Making the garland is about as easy as it gets – just cut a bunch of yarn roughly the same size and tie each piece around a length of twine. A great mindless project while watching TV!
Supplies for Yarn Garlands
Chunky variegated yarn (one skein makes a long garland)
Jute twine
Scissors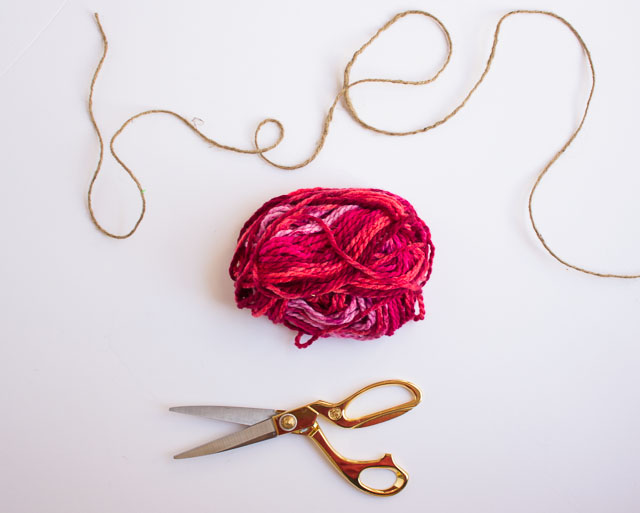 How to Make  Yarn Garlands
1. Determine how long you want the strands of yarn to hang on the garland and cut a piece twice that size (they will be folded in half to make the garland). My pieces were about 10 inches long.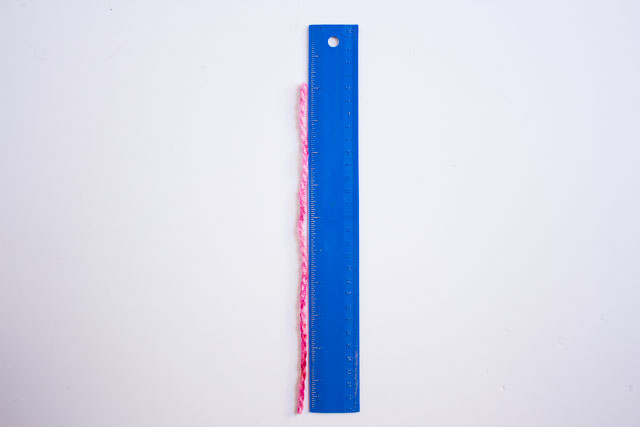 2. Using your first piece as a guide and cut a bunch more of the similar length, laying them out in a row to maintain the pattern in the variegated yarn.
3. Cut a length of twine as long as you want the garland to be and then start tying on the yarn one piece at a time. To do so, pinch the piece of yarn in half and then fold over the top of the twine bringing the ends through.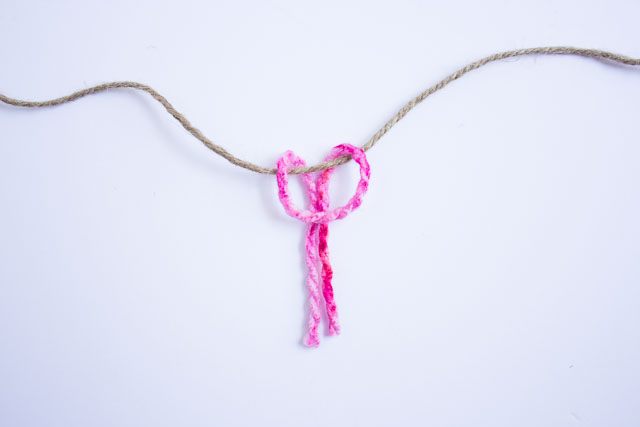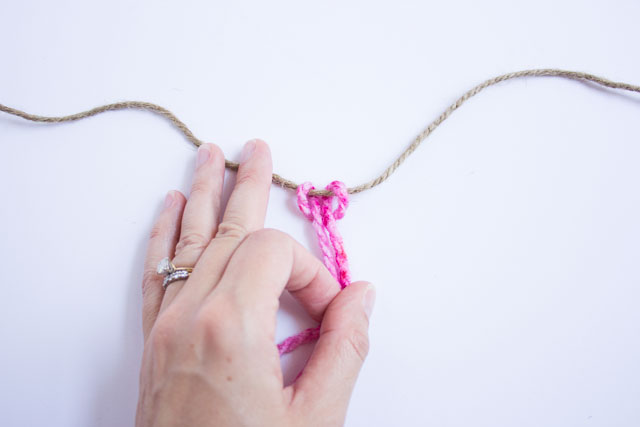 4. Continue this process with each of the strands. It is an easy, mindless process but it can take a little time. Expect around 2 hours to make a garland.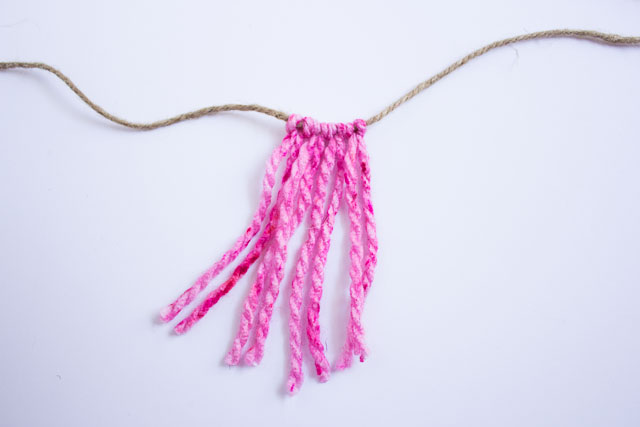 Once I started making garlands, I couldn't stop – and made one to drape over the girls' teepee as well!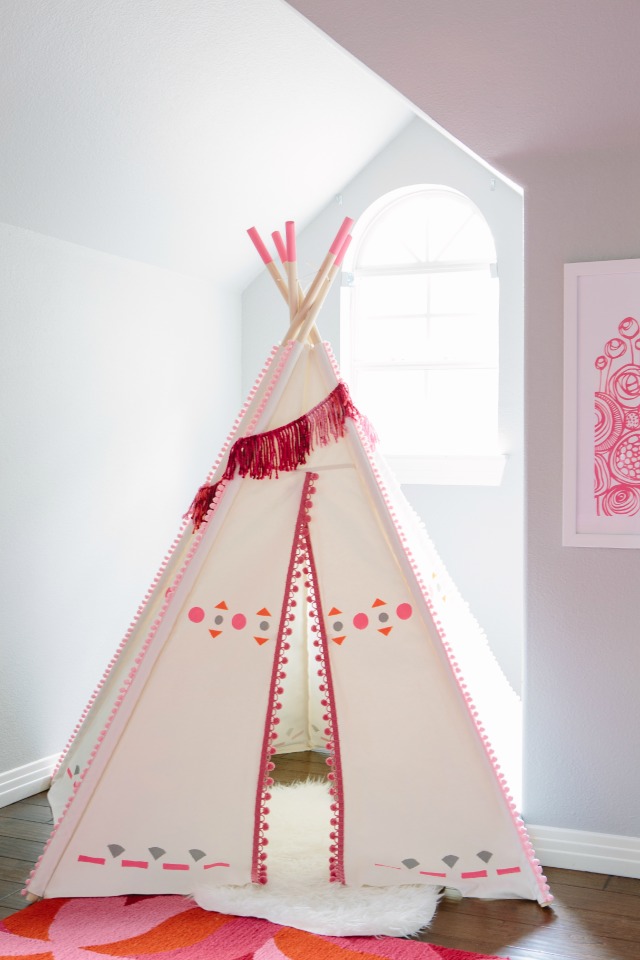 This would make for a really pretty fall garland in an orange, red, and brown variegated yarn draped on a mantel. Ooh, I think I just had my next idea! 😉
If you missed the reveal of Stella and Hazel's new bedroom you can check it out here and for a full list of products in the room check out my Hayneedle Styleboard!