Martha Stewart Paper Punch Art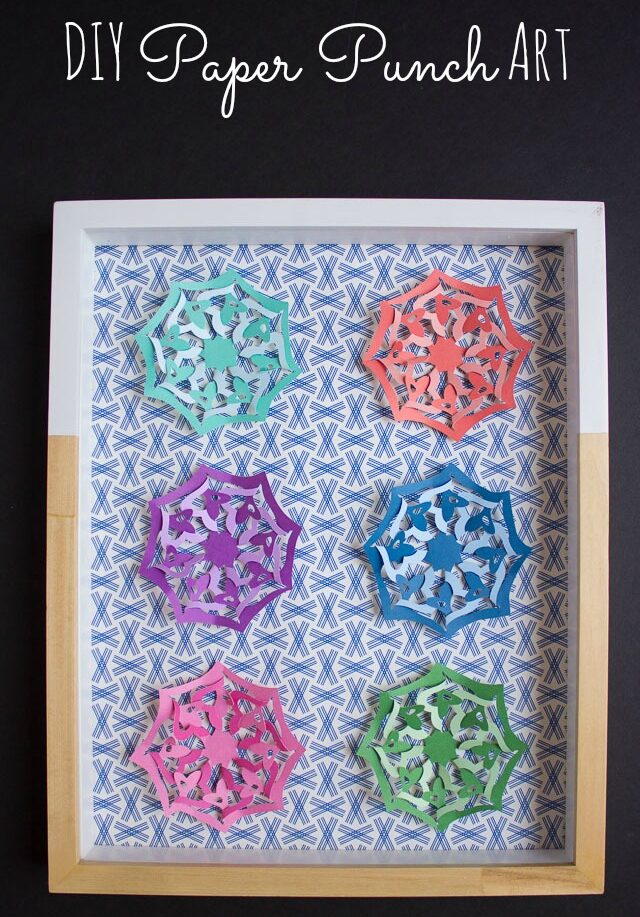 Martha Stewart Paper Punch Art
Have you ever used a paper punch? I've amassed a small collection of them thanks to my work with the Martha Stewart team and I must say they are quite addicting! They come in all shapes and sizes – from a simple circle punch (something I think every crafter needs in their toolbox) to amazingly intricate designs like the one I used for today's project – all of which you can create in a matter of seconds – no scissors needed!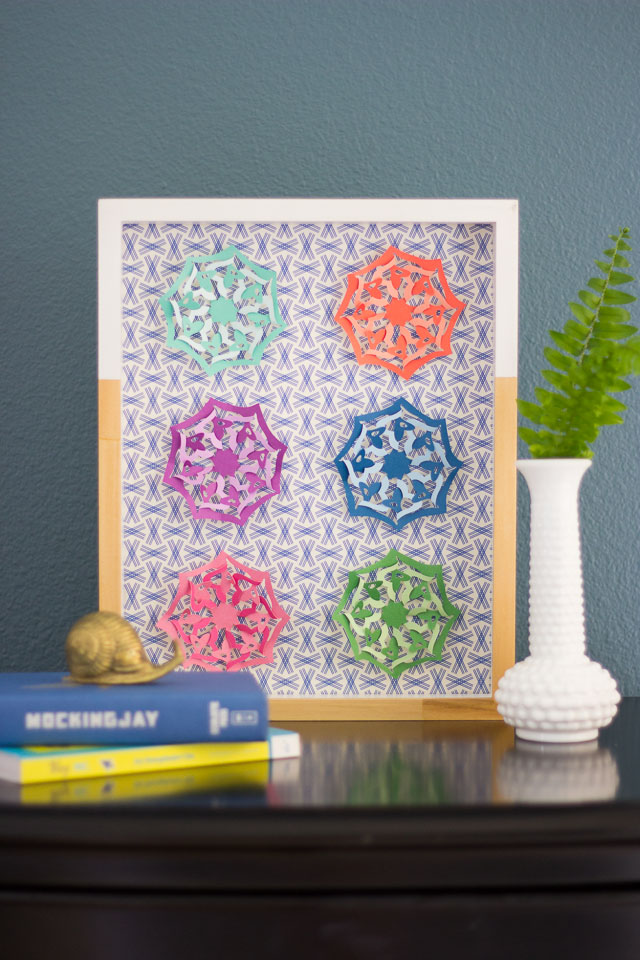 I love the 3D natural created by folding the paper on top of itself. I used a memory box frame to show this, rather than a regular picture frame which would flatten the medallions.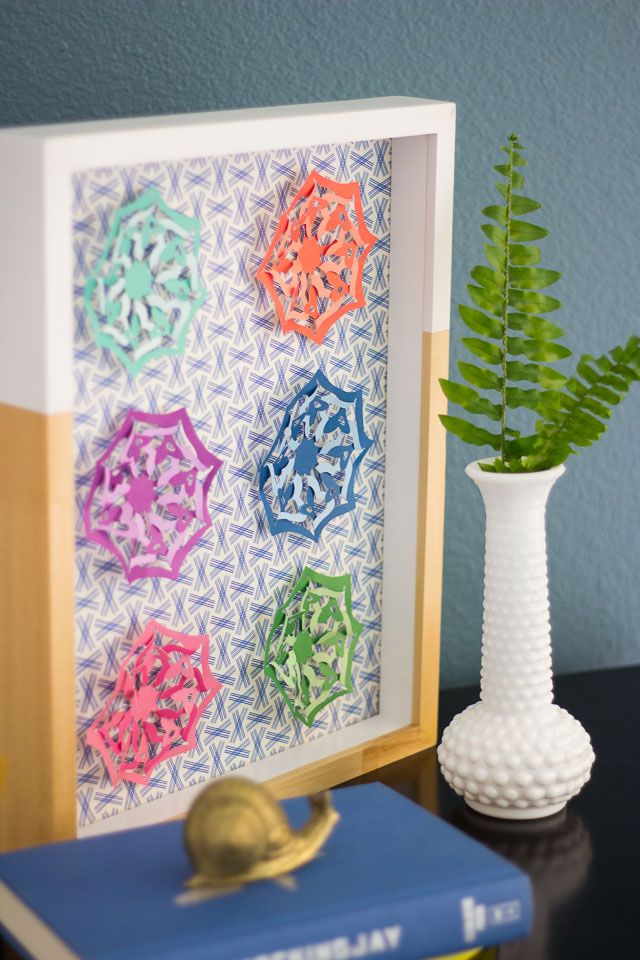 This project only requires a short list of materials since I used the handful of two-toned colored papers that come along with the punch:
Supplies for Martha Stewart Paper Punch Art
Martha Stewart Abstract Heart Cut and Fold Punch (or other paper punch)
6 sheets of two-toned colored paper (included with the punch above)
Memory box frame
Colorful paper for matting
Foam mounting squares
Scissors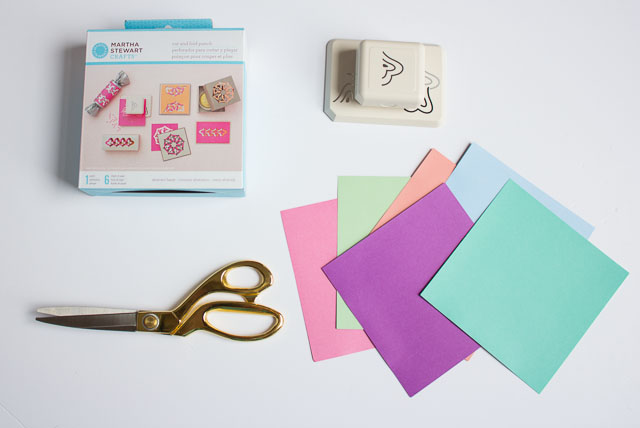 How to Make 3D Paper Punch Art
1. Punch a 3 inch circle out of each of the 6 sheets of paper that come with the punch. I punched with the more intense color facing up, and the lighter color facing down.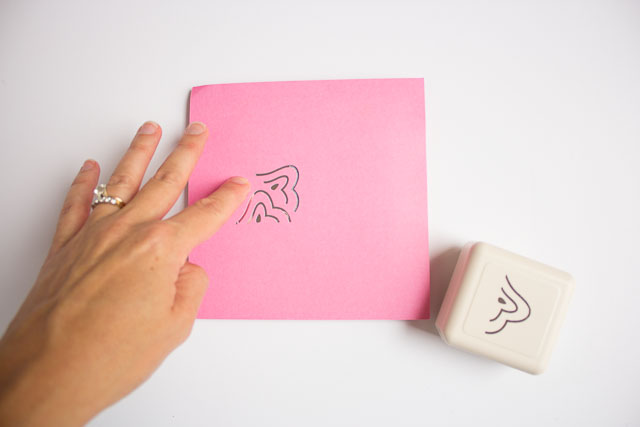 2. For each punch, make sure to line up the previous punches with the markings provided on the top of the punch.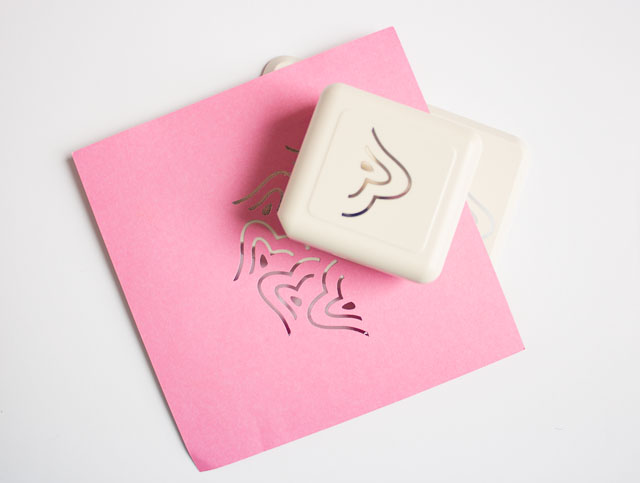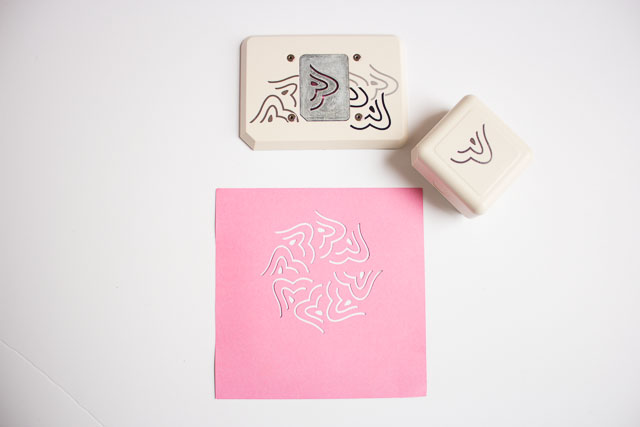 3. Once you have made a full circle, fold back each cut all the way.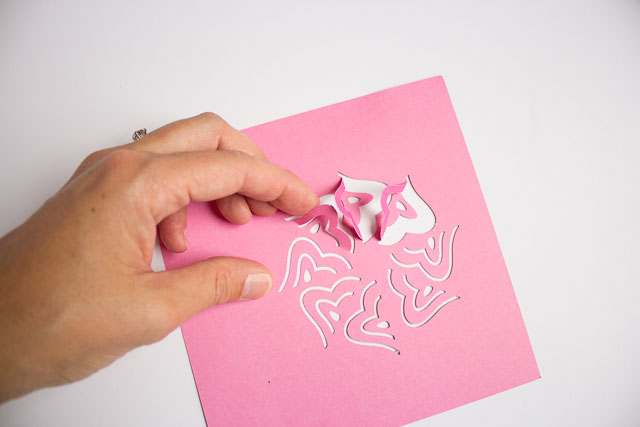 4. Then tuck each folded cut underneath the little tab created by the punch.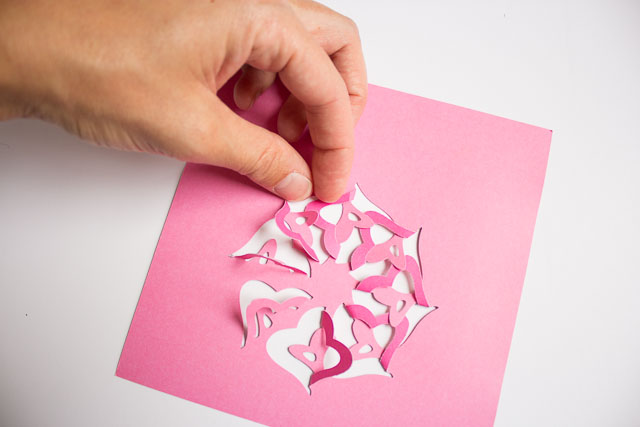 5. Once your design is folded, use your scissors to cut around the edge of the design to form a "medallion".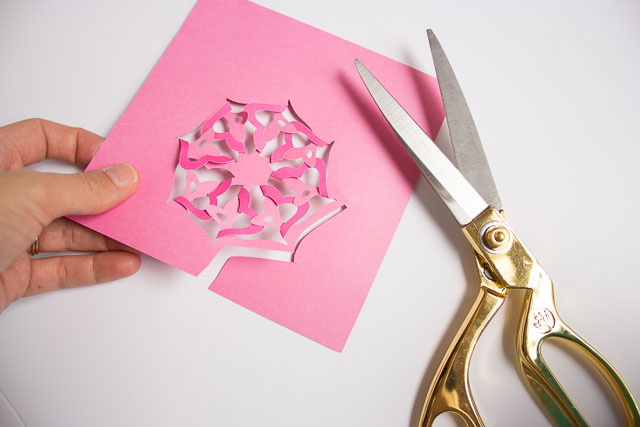 6. Lay out your medallions how you want to frame them.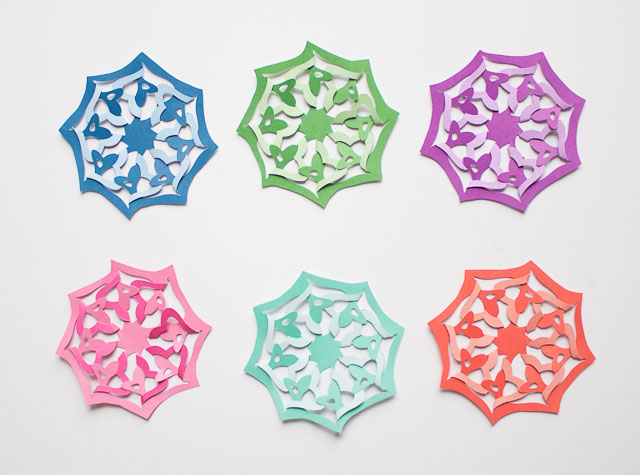 8. For my backdrop, I covered the backside of the memory box frame with a sheet of Snow & Graham wrapping paper. I like the look of a small geometric print behind these medallions, but you could also use a solid colored paper.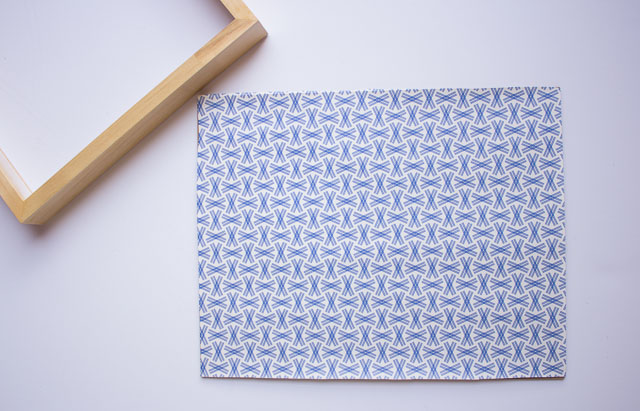 9. Use foam adhesives to adhere the medallions to the backdrop. You could also use regular double-sided tape, but the foam provides a little more dimension.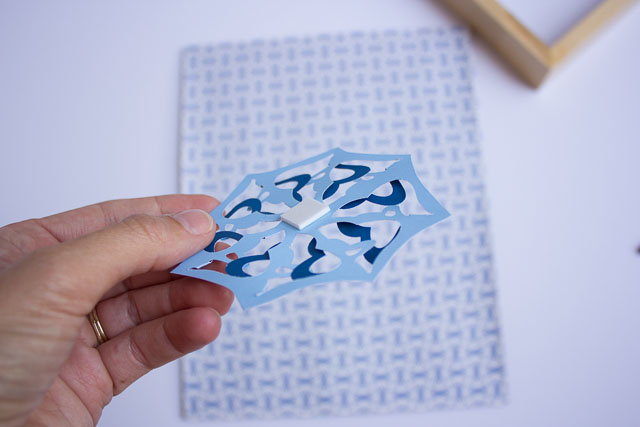 10. To give a final 3D look to your medallions, use your hands to gently shape them so they don't lay completely flat.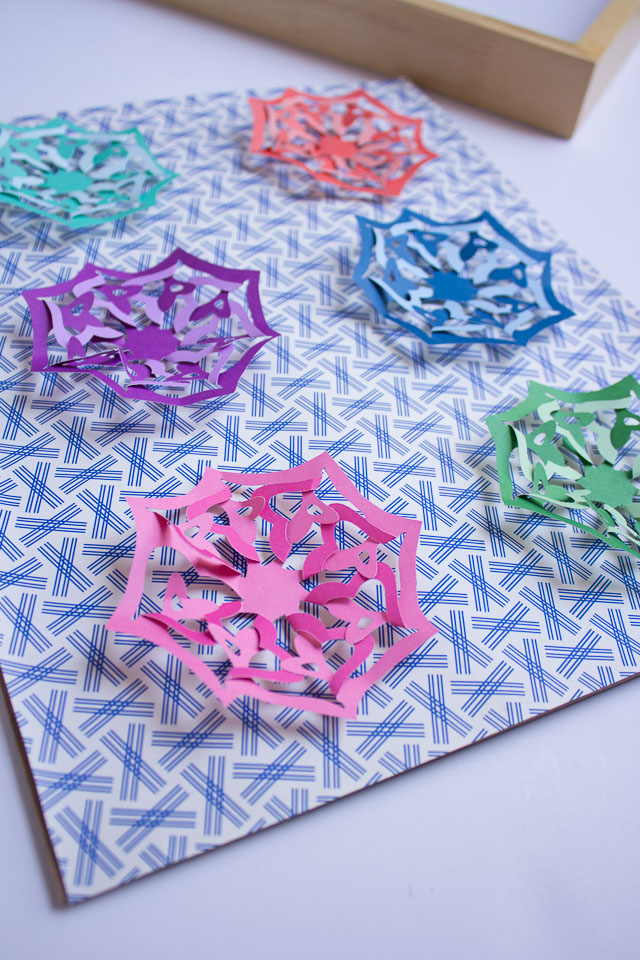 Frame your final product and enjoy your handmade art! I think this one will be going in our foyer once I finally get around to decorating that space!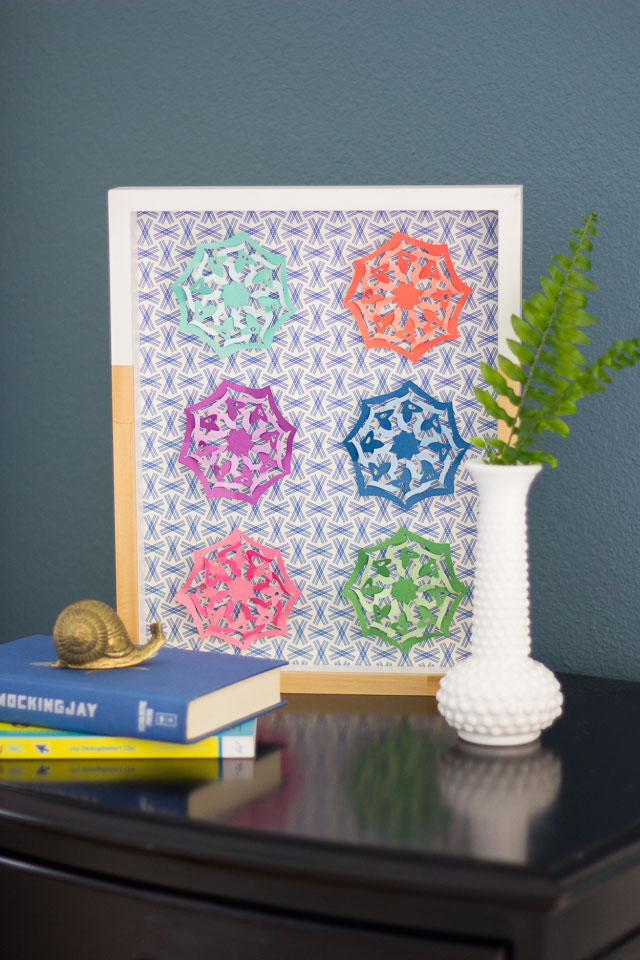 This is post is sponsored by Martha Stewart Living Omnimedia as part of the #12MonthsofMartha program. All content and opinions are my own.