DIY Butterfly Specimen Wall Art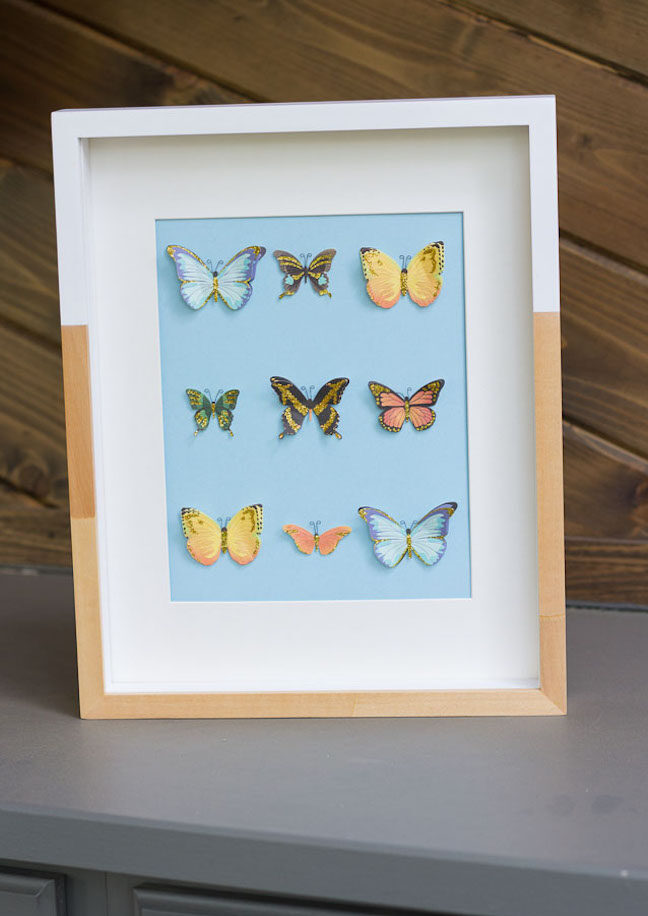 This life-like butterfly specimen art is as easy as peel and stick!
You know you've found a really good craft supply when you are able to put it to multiple uses. If you feel like you've seen these butterflies before – you have!
I am in love with these Martha Stewart butterfly stickers and used them to decorate a cupcake stand and a Mother's Day brunch. When I was done with them they were much too pretty to throw away, so I decided to repurpose them as art that I plan to hang in our guest bedroom.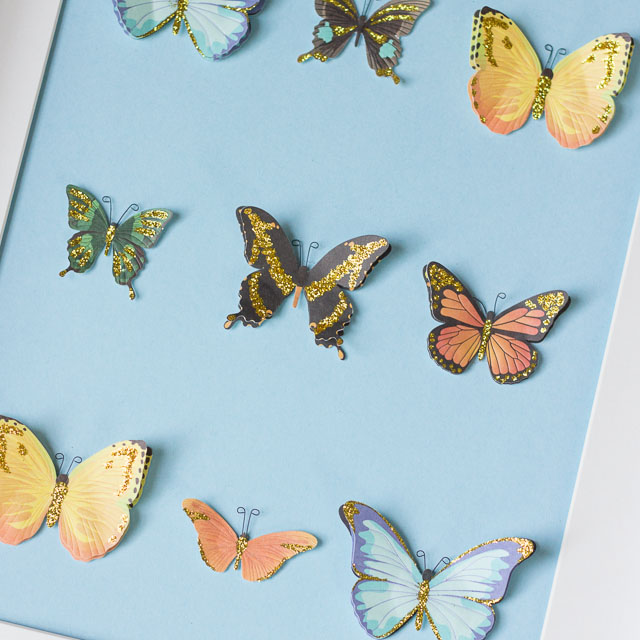 To enhance the 3D feel of the stickers and make them feel like true specimens I framed them in this cool shadow box: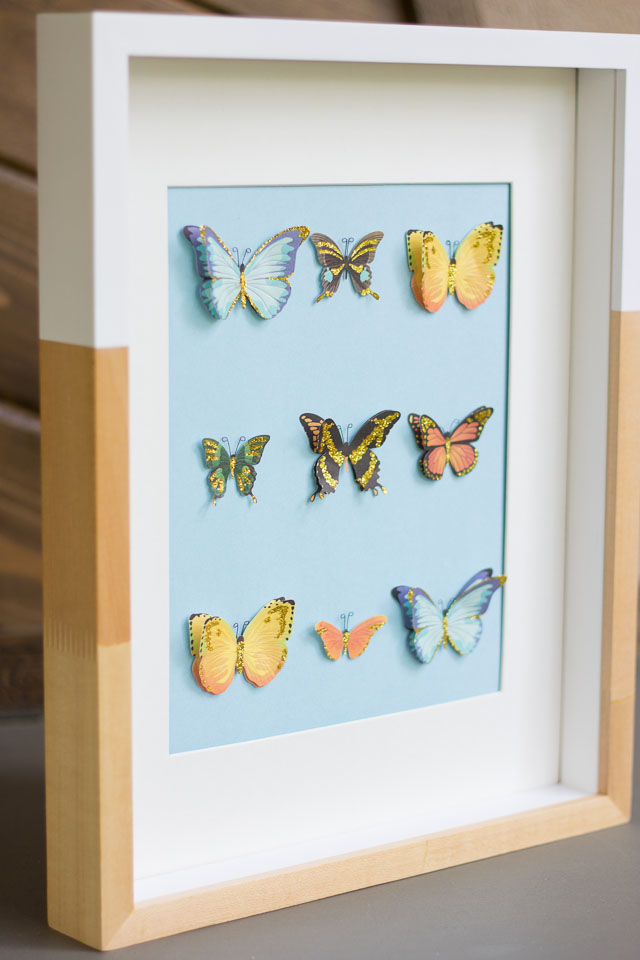 You can whip up some new art for your wall in under 10 minutes. Here's how!
Supplies for Butterfly Wall Art
Martha Stewart butterfly stickers
Shadow box
Card stock
Scotch tape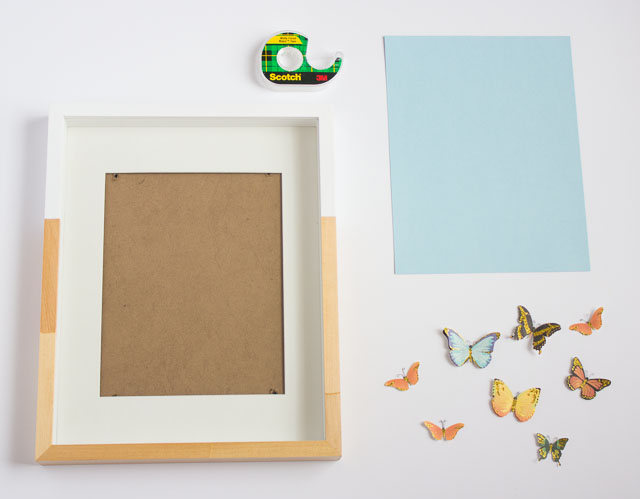 How to Make Butterfly Wall Art
1. Tape your card stock to the back of your mat (if using a mat with your shadow box):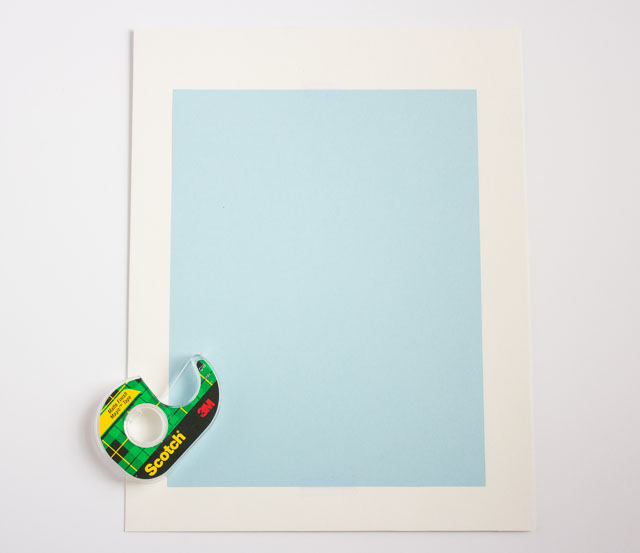 2. Arrange your butterflies however you like. I loosely laid mine out until I found an arrangement I wanted and then stuck them down securely.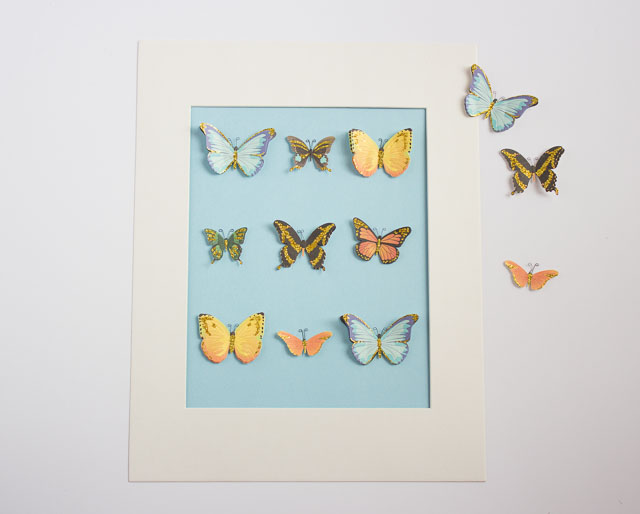 3. Finally, bend their wings a little bit to make them really look like they are flying off the page. Frame them and enjoy!