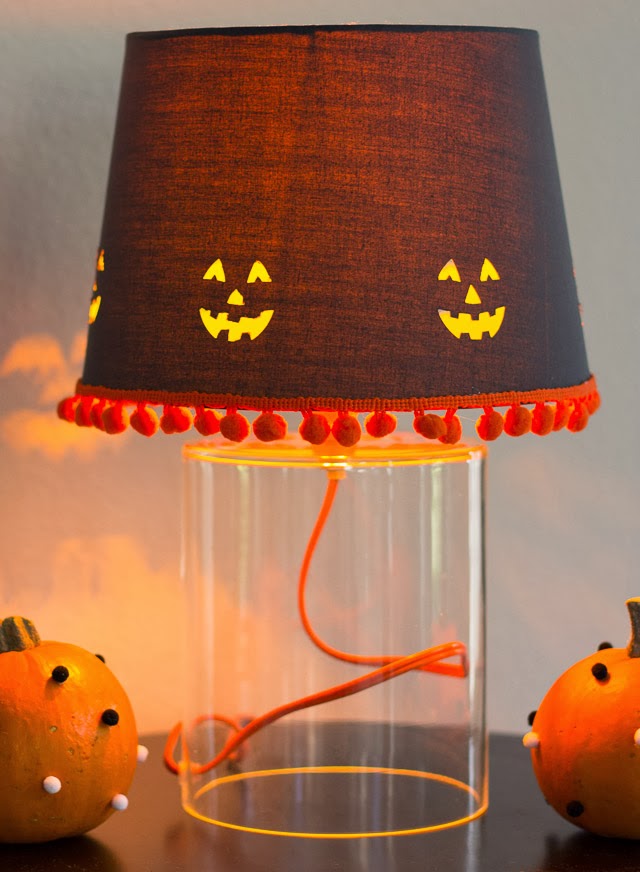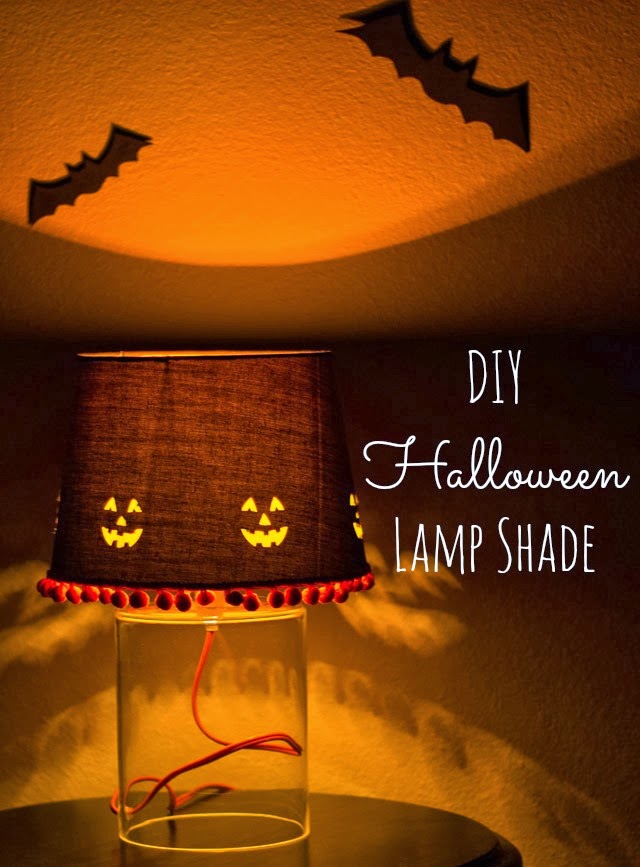 One of my favorite parts about crafting is when I try an idea that I don't think is going to work and then I'm happily surprised when it actually does.
Hot gluing pom-poms onto balloons
was one of those moments. Using a paper punch to create this lamp shade was another!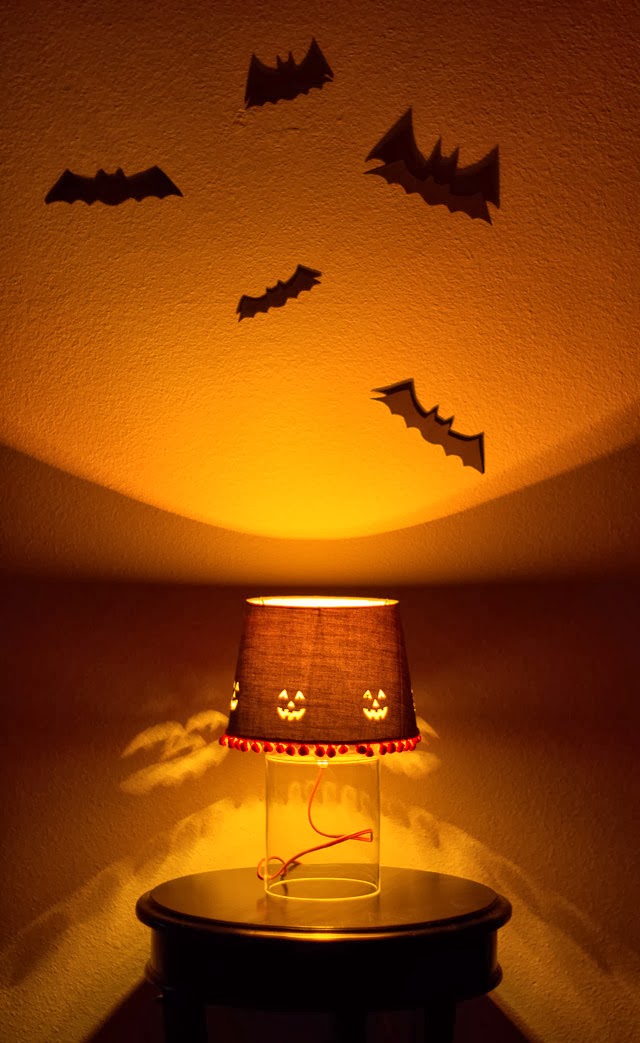 I thought it would be fun to try to make a Halloween lamp shade for our entry way with a jack-o-lantern paper punch from Martha Stewart Crafts. Paired with an orange light bulb and some bat cutouts on the wall, it makes my 2 year old say "eeeeks!" whenever she walks by it. 🙂
It looks pretty cute in the daytime too: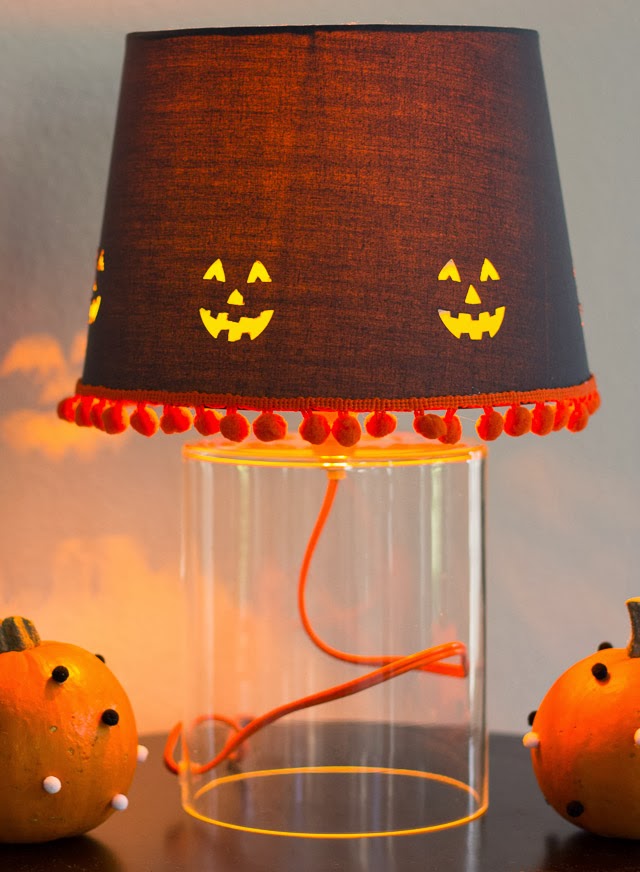 This is a fun project to try on an old lamp shade you have at home. Thinner, inexpensive lamp shades are easier to work with than thicker fabric shades. Here's what you'll need;
Supplies for Jack-o-Lantern Lamp
Lamp shade (opt for thin, inexpensive one. I used a this shade from Target)
Martha Stewart Crafts Jack O'Lantern Punch
Pom-pom ribbom
Hot glue gun
(Optional) Small scissors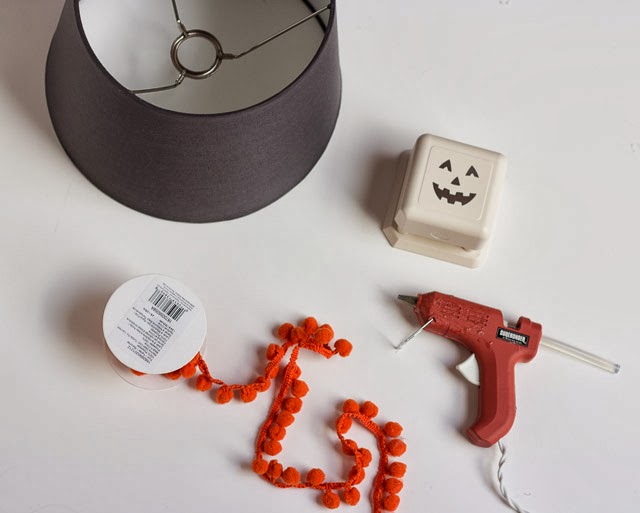 How to Make Jack-O-Lantern Shade
1. Lay the lamp on a clean flat surface and position the punch along the bottom edge of the shade. Depending on the thickness of your shade you are going to have to use some muscles to get the punch to cut through it! Continue around the base of the lamp at whatever interval you want – I eyeballed it.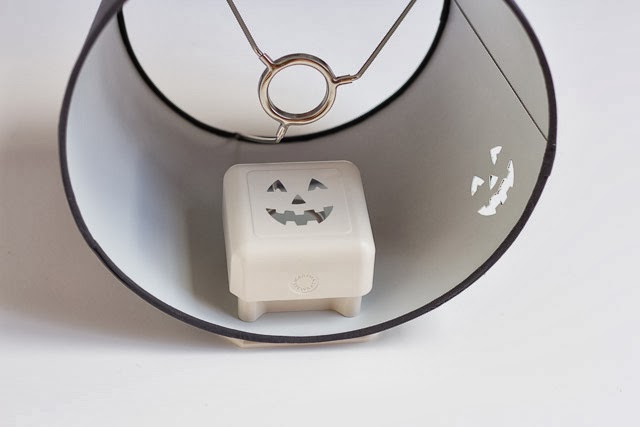 2. If needed, use a small pair of scissors to trim any of the jack-o-lantern face that wasn't cut cleanly by the punch.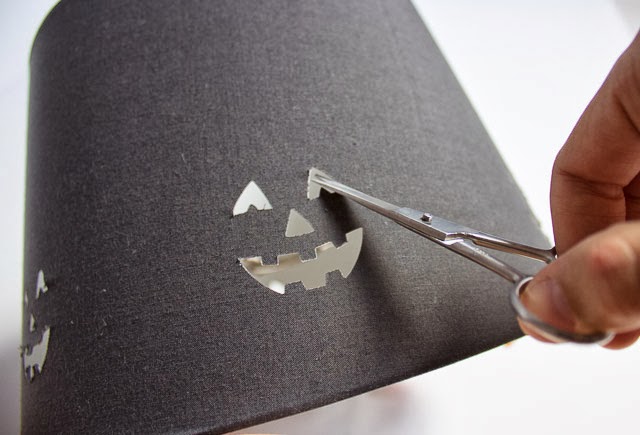 3. Add some pom-pom ribbon to the bottom of the shade with a thin bead of hot glue. Start the ribbon at the seam, working with a few inches of glue at a time.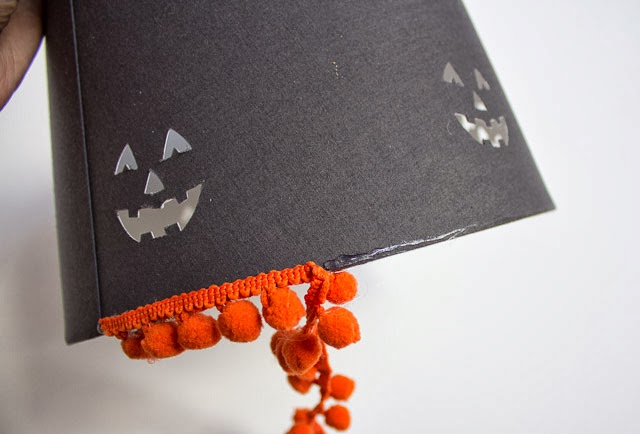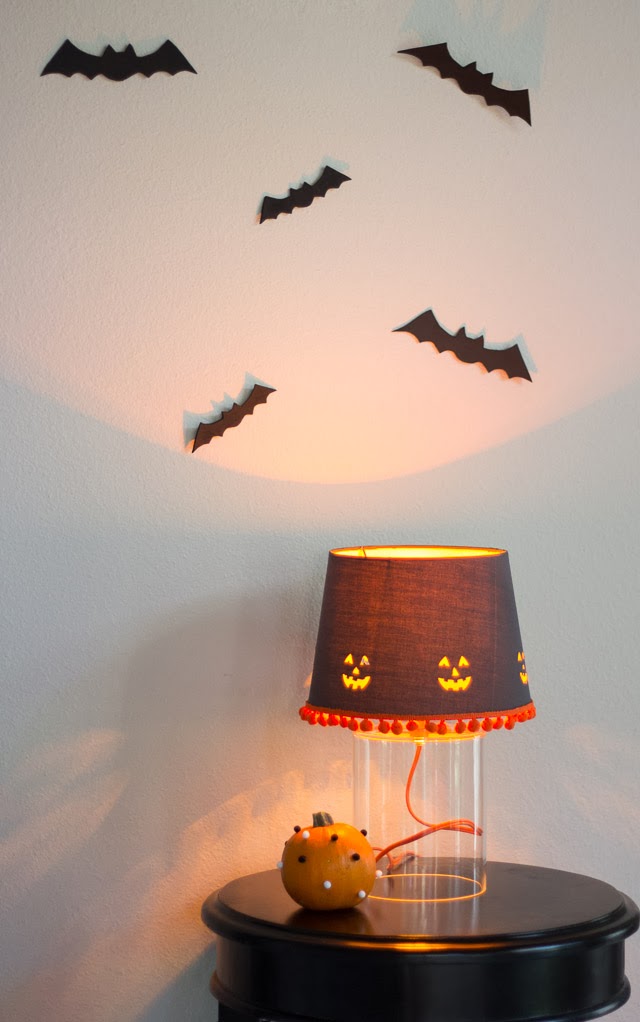 That's it for my Halloween crafts! In case you missed them, here are my other projects that are simple enough to make in plenty of time for Halloween:
Happy Crafting!
I received products from Martha Stewart Crafts for this post.