Link-Up Party: My Most Essential Tools!
October 26, 2012 | FILED UNDER: Uncategorized
For our third installment of our Nice to Meet You Link-Up, we are excited to share our six most essential tools – the supplies, resources, apps, etc. that we can't live without on a daily basis! Whether you're a blogger or not, we would love to hear about your go-to tools so please link up below!
My Essential Craft Supplies
I cheated a little on this one by sharing not 6, but 10 of my favorite crafting tools! I really do use many of these on a daily basis: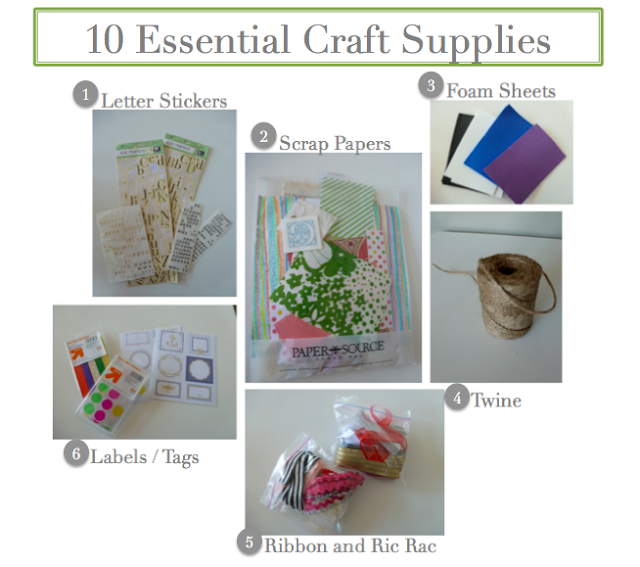 Want to read more about why I love each of these so much? Check out my full post on my Top 10 Essential Craft Supplies!
Read on to link up your favorite tools!!

How to Join the Link-Up
1. Share Your 6 Favorite Tools (by end of day Sunday)
Bloggers: link up a post on your blog with their favorite tools
Non-bloggers: create a Pinterest board with photos of your favorite tools and then add a link to the board's direct URL by clicking the little blue "add your link" button at the end of the post
Bloggers – We'd love if you added this "Nice to Meet You" button and HTML to your blog post (each hostess with be choosing one blogger to award the "Nice to Meet You' badge to!)

<div align="center"><a href="http://www.designimprovised.com/2012/10/link-up-party-my-most-essential-tools.html" title="Design Improvised"><img src="https://designimprovised.com/wp-content/uploads/2012/10/NicetoMeetYouButton.png" alt="Design Improvised" style="border:none;" /></a></div>