Some Ideas for Next St. Patrick's Day
March 19, 2012 | FILED UNDER: Holidays / Parties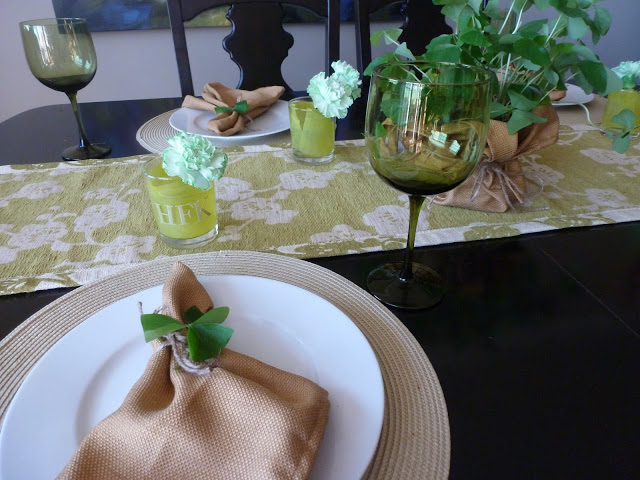 I hope everyone had a great St. Patrick's Day weekend. It was an absolutely gorgeous one here in Chicago. I managed to pull together a few last minute table decorations for our corned beef and cabbage dinner that I wanted to share in case you wanted to pin these ideas for next year! I went for a "natural" look this year based on some
Pinterest inspiration
.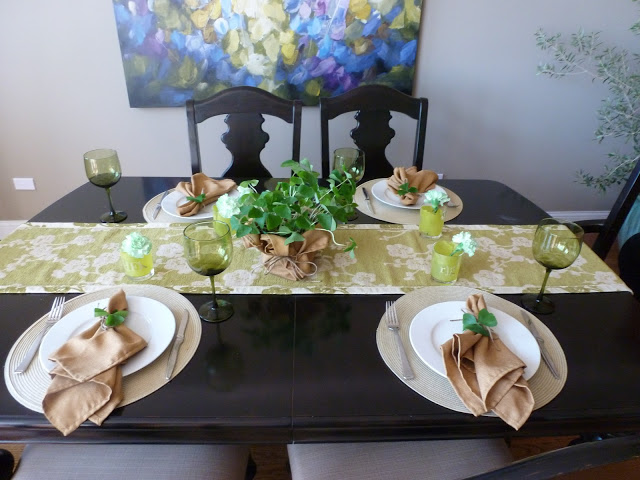 The centerpiece was an oxalis (shamrock) plant. I covered up the basic plastic container from the grocery store by placing it in the middle of a cloth napkin, wrapping it with some twine, and then tucking in the loose edges of the napkins under the twine: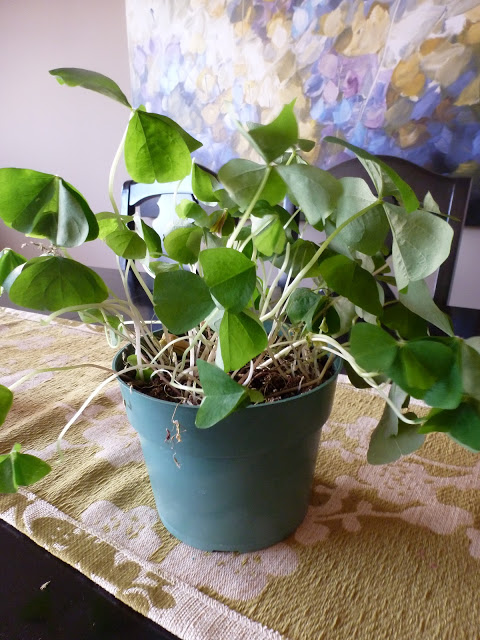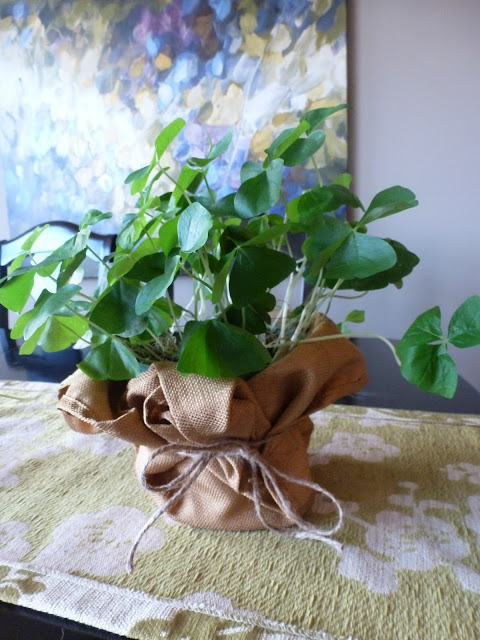 I cut off a shamrock from the plant to use as a decoration at each place setting, using the same cloth napkins and twine: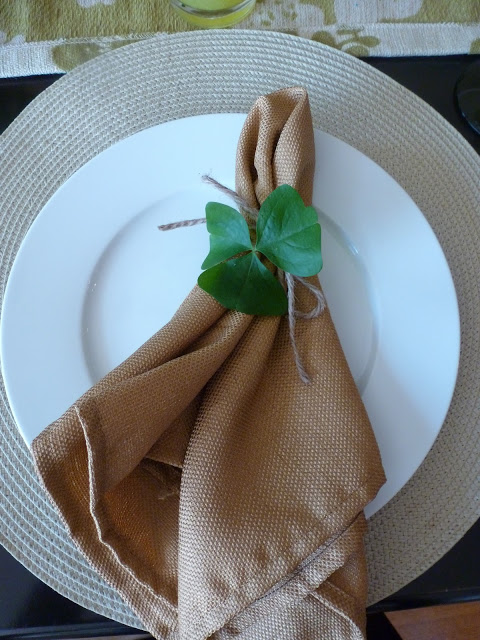 For the 'placecards' I had bought some green dyed carnations (the flower selection at the grocery store was limited!), then I took a plain cocktail glass, cut out a piece of green vellum paper to wrap around the inside and used some letter stickers to make a personal monogram on the outside. Added some water and the flower and each person had their own personal vase! You could adapt this idea for all sorts of different holidays, baby showers, etc.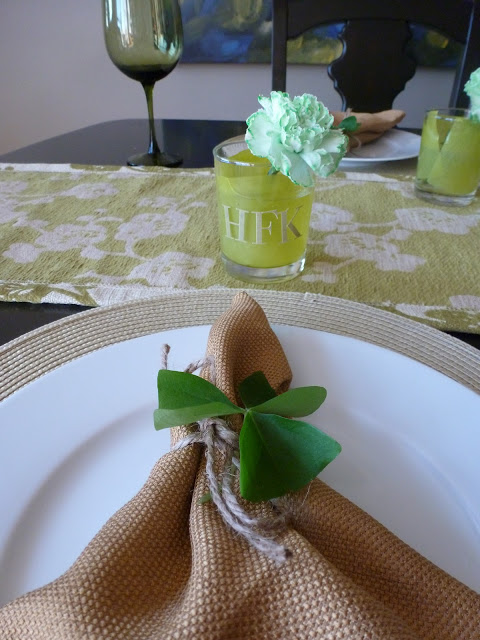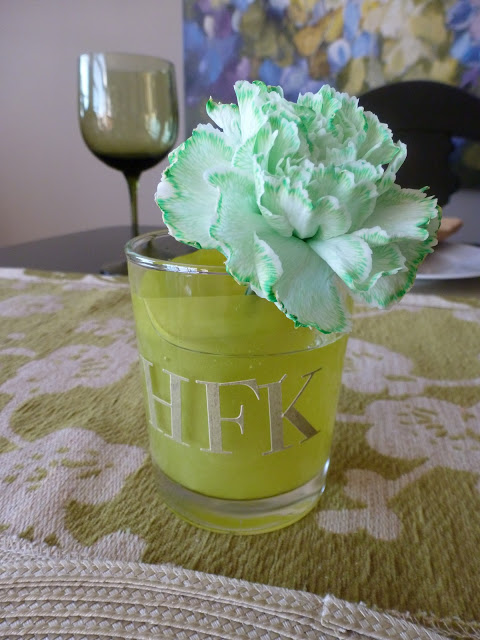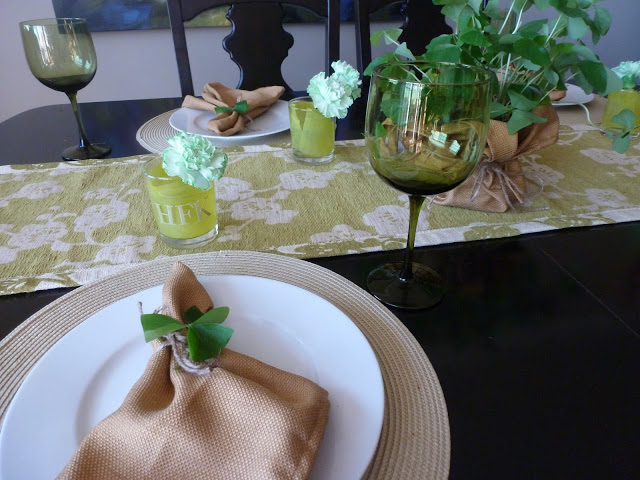 The black and tans being poured. Have you ever seen
this turtle
before? It's a fun alternative to using the back of a spoon to separate the different layers of beer, plus the mouth can be used as a bottle opener: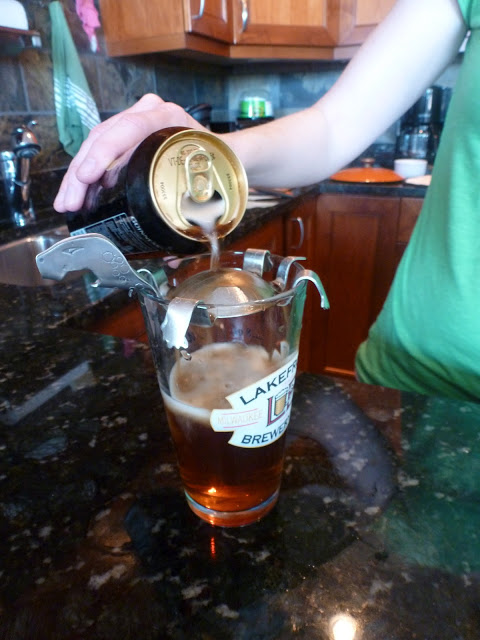 The yummy food. Ross did all the cooking… I was too busy with the table decorations!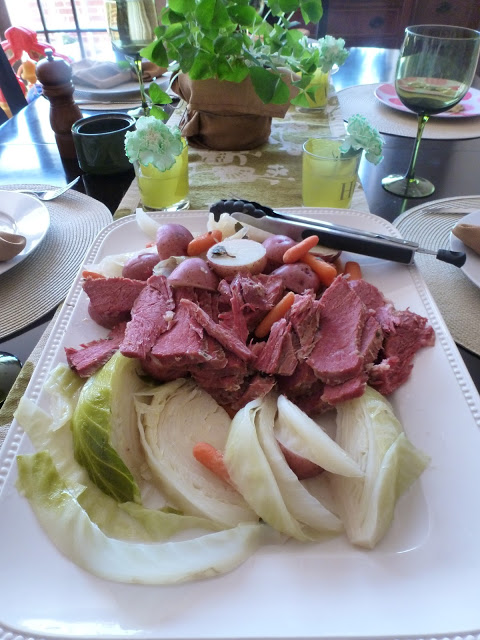 Later that night we had this cute little store-bought leprechaun hat cake: