Mother's Day Canvas Gift Idea – and Special Offer for You!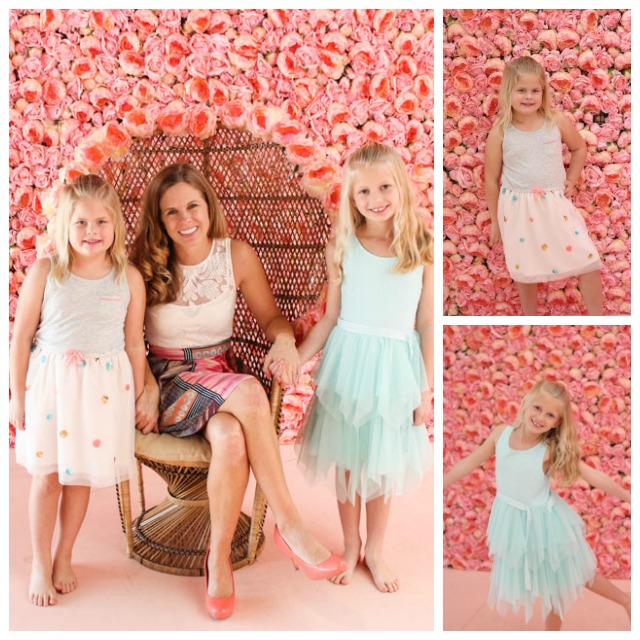 DIY Canvas Gift Idea for Mother's Day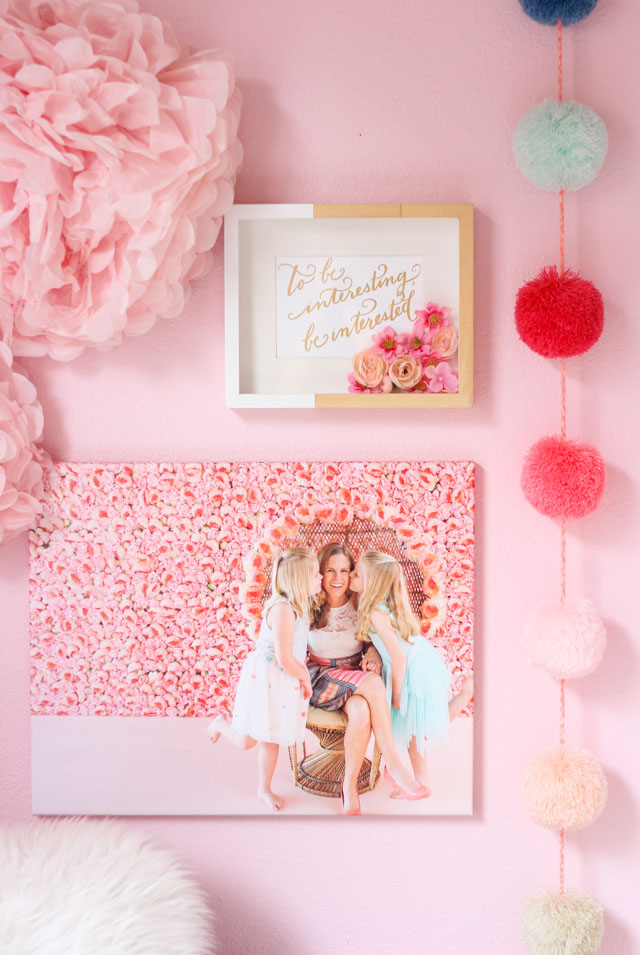 Free CanvasPeople Canvas Offer
I added a special addition to my craft room yesterday – this sweet picture with my daughters that I turned into a canvas with the help of CanvasPeople. Consider it an early Mother's Day present myself! I'm excited to be partnering with CanvasPeople today to offer you a FREE* 11"x14" canvas (*just pay shipping) or 65% OFF other products on their site. What a fun way to turn a special photo into a Mother's Day gift (or a gift to yourself!). They are normally priced at $69.99 so this is an awesome deal – click here for the special canvas offer.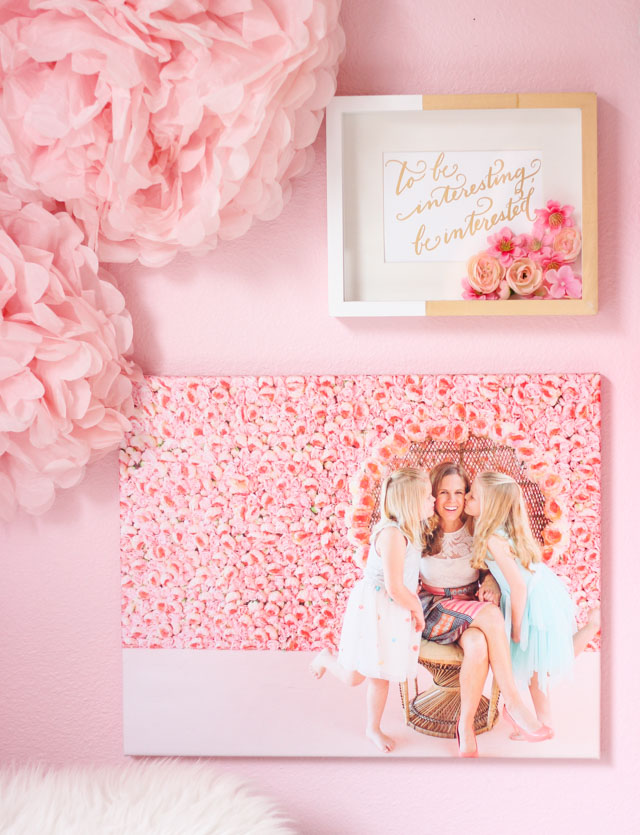 This pretty flower-filled picture came about from a recent trip to the Flower Vault. It is a clever San Antonio business built specifically for taking Insta-worthy photos. Stella, Hazel and I had a lot of fun getting dressed up!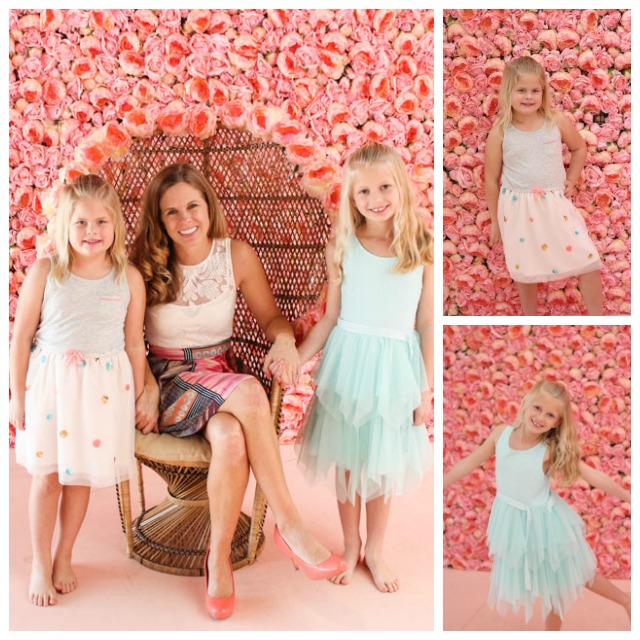 However it is so easy to fall into the habit of letting a photo sit on your phone for good. Nothing like an awesome deal to motivate you to get your photos off your phone! I don't have all that many shots of the three of us together, so this one is extra special.
This was the first time I've ordered from CanvasPeople. I was super impressed with the quality of the canvas and the richness of the photo color. Plus, the canvases are made right here in the USA, contributing to 250 jobs!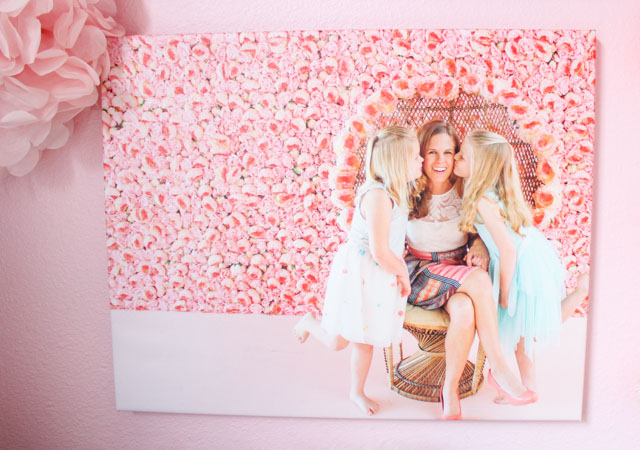 My Canvas in my Craft Room
I moved a chair into a previously empty corner of my craft room to style a little vignette with my canvas. I love it! My girls are such a big part of my making. It is only fitting that they are part of my craft room.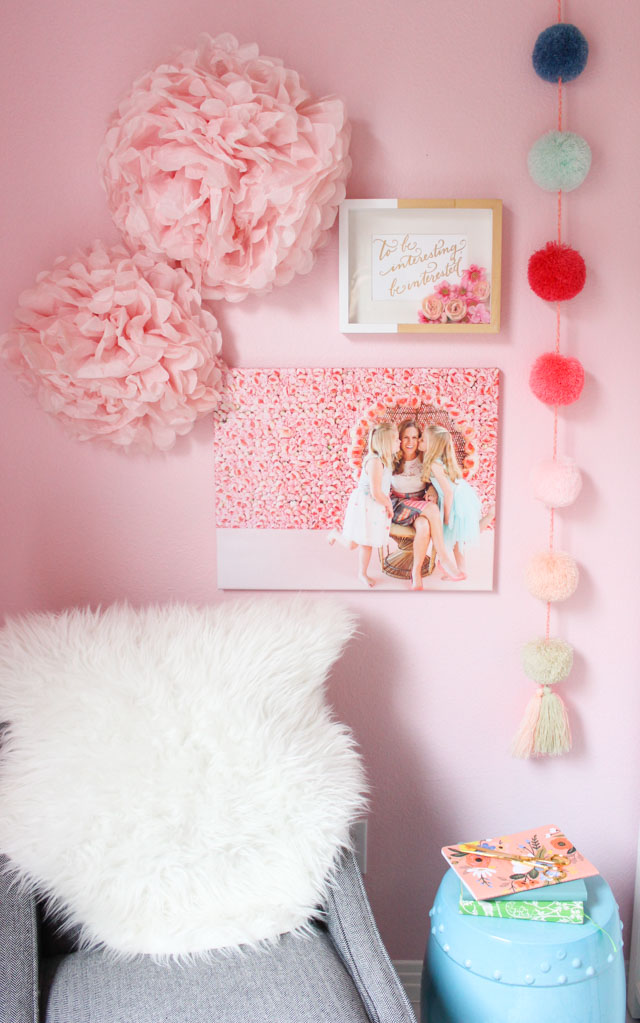 Whether you're looking for a unique Mother's Day gift or have been meaning to get a special family photo on the wall, this is the perfect opportunity to do it! Looking for other types of photo gifts? You can use this code to get 65% off other photo products like photo pillows, desktop plaques, and photo mugs.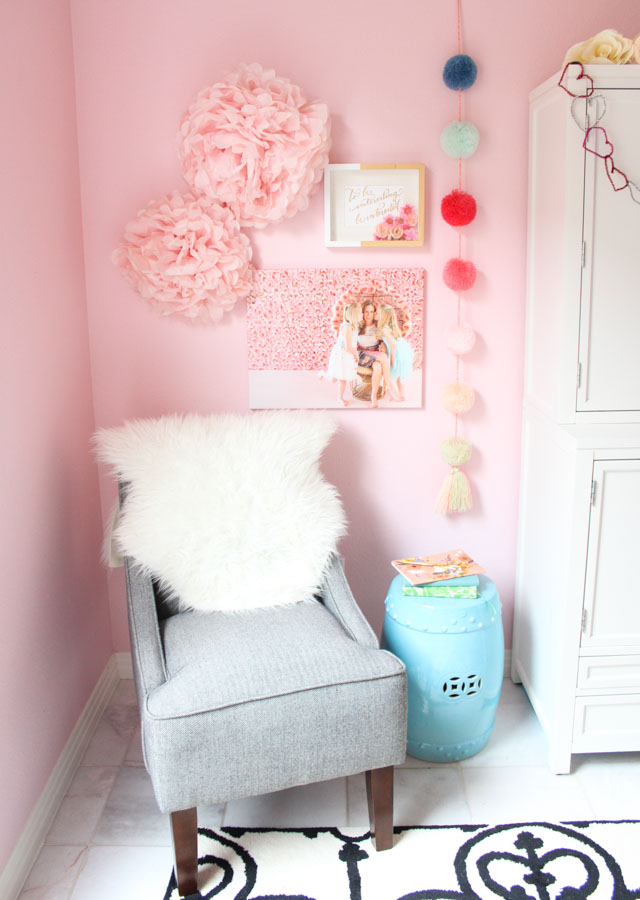 This is a sponsored post in partnership with TheMotherhood on behalf of CanvasPeople.