Thanksgiving Dinner Decorating Ideas with Minted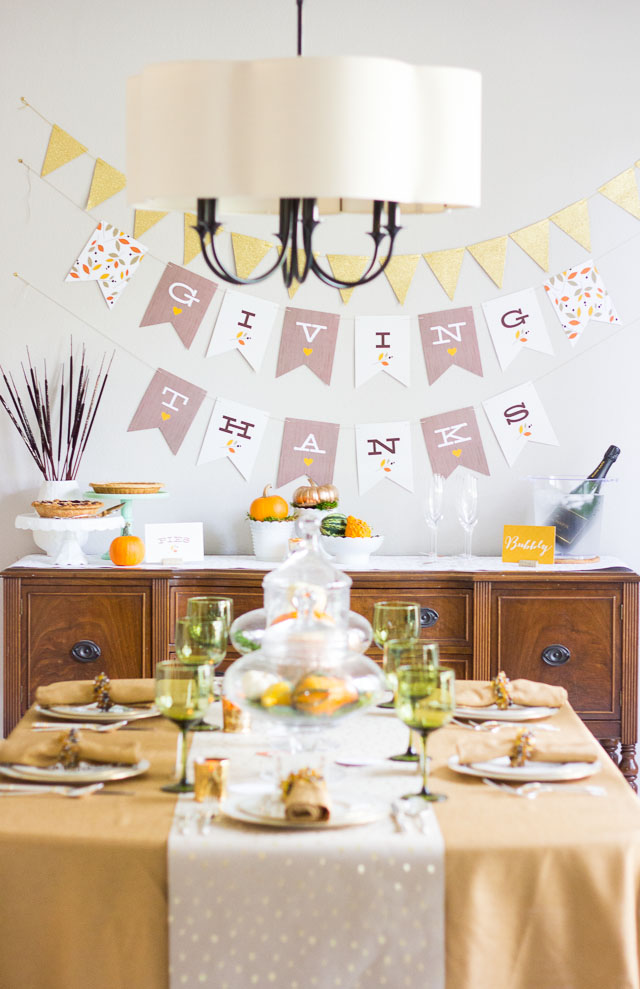 Thanksgiving Dinner Decorating Ideas with Minted
These Thanksgiving dinner decorating ideas incorporate paper goods from Minted. Includes a paper Thanksgiving garland, Thanksgiving dinner invitations, and Thanksgiving food signs.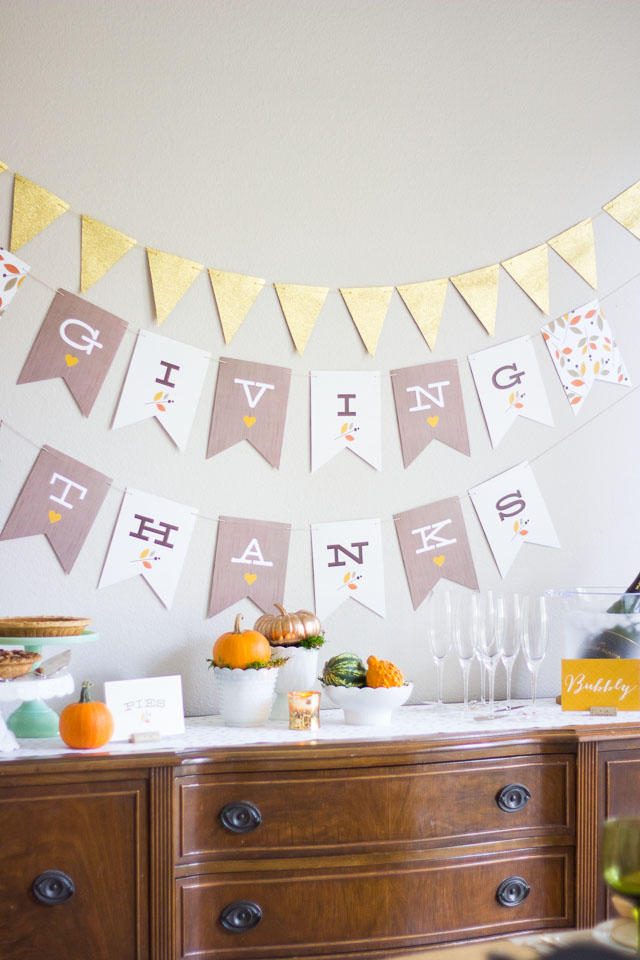 Thanksgiving Dinner Invitations
This has always been my favorite holiday since I was young. Thanksgiving is my favorite meal to host as an adult so I jumped on the opportunity to style a Thanksgiving table with party decor from Minted! Aren't these invites pretty?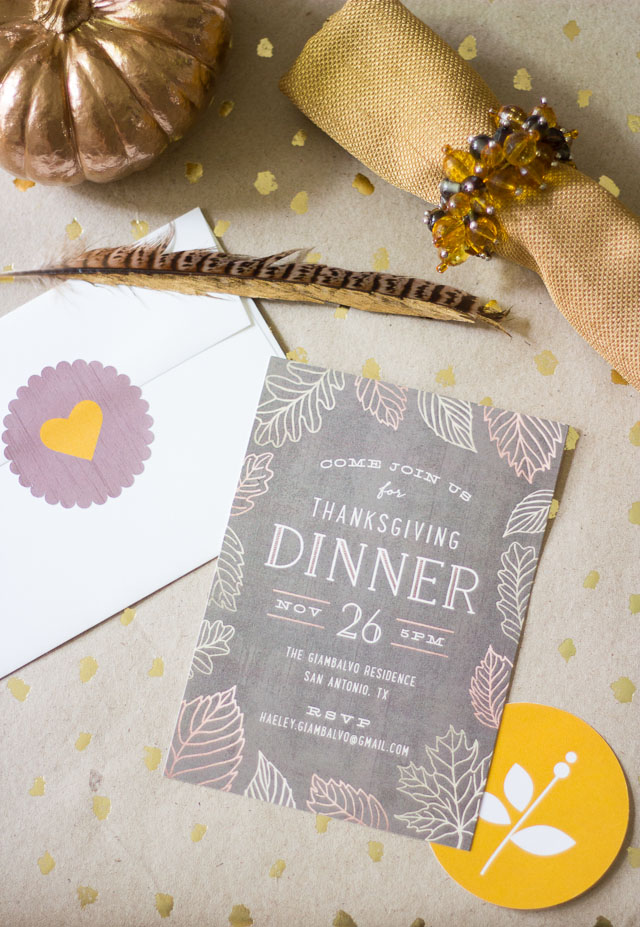 I love creating a special table for our Thanksgiving meal, often scrambling at the last minute to get the table just right before everything comes out of the oven. Now that the dining room is all set up, I may just leave it like this. Nothing like being prepared a few weeks ahead! 😉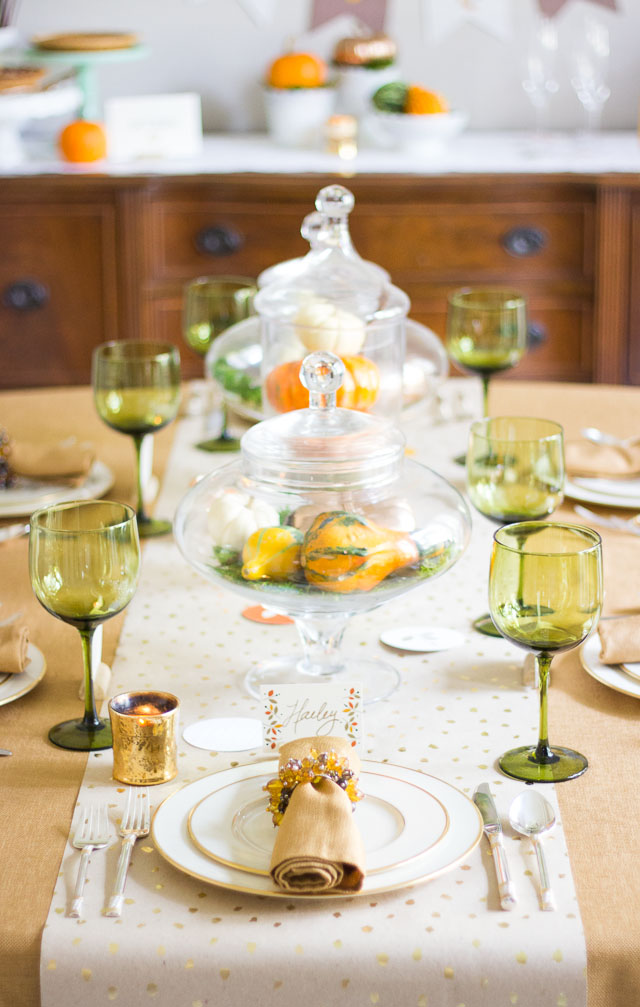 If you've been reading Design Improvised for awhile, you know I am a big fan of Minted's party decor. I've used it for everything from a baby shower, to a 4th of a July picnic, to a gingerbread house decorating party (my favorite!).
Thanksgiving Dinner Terrarium Centerpiece
You might not think of using party decor pieces for your Thanksgiving meal. However, this Foliage Thanksgiving line is perfect – from the table runners, to the place cards, to the wine glass tags!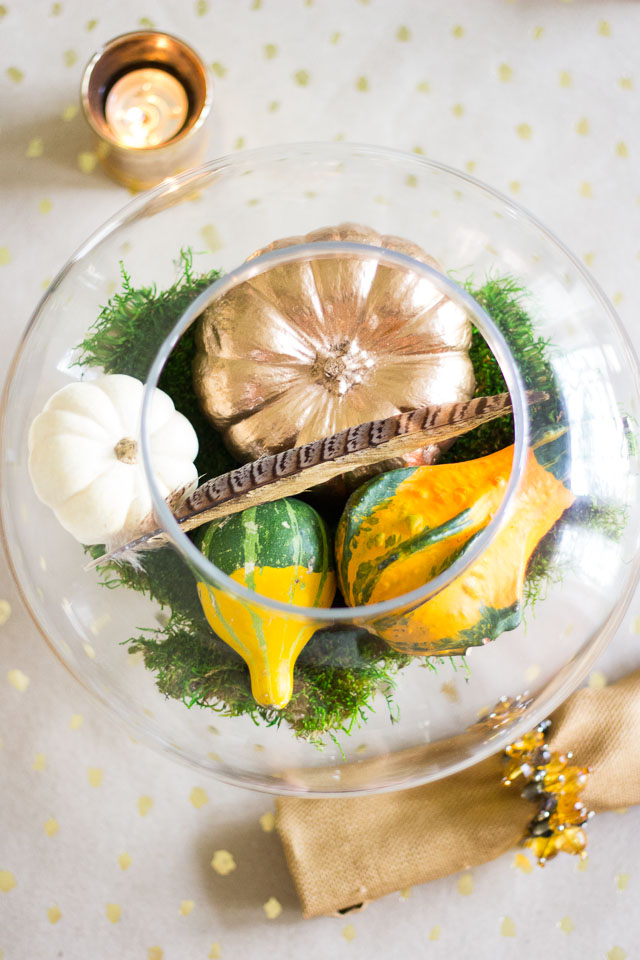 Thanksgiving Dinner Garland
I used Minted's customizable bunting banner to create a backdrop for our buffet, which I set up with the best part of the meal – the bubbly and the pies!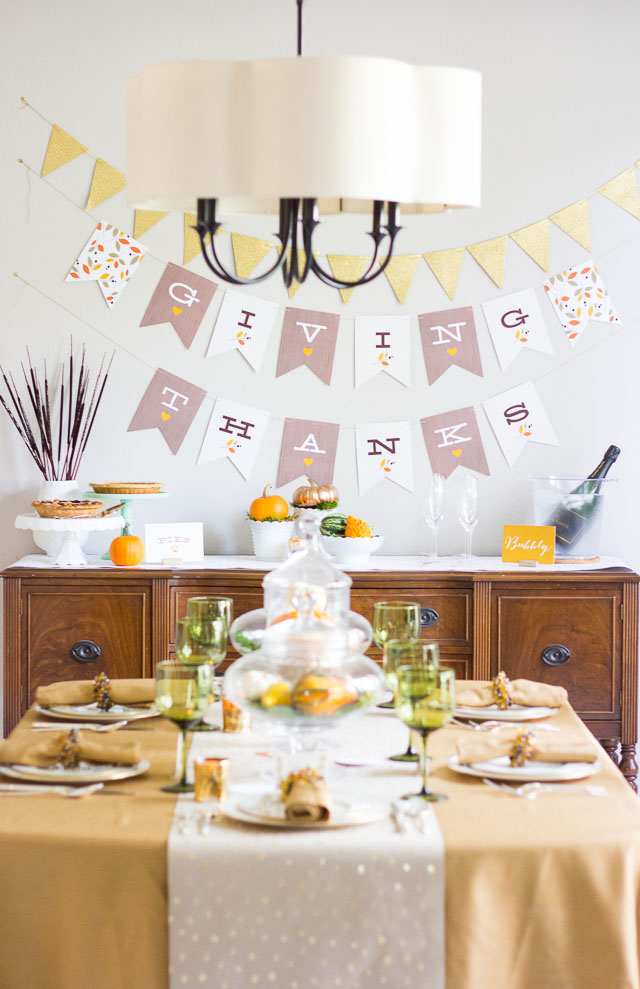 Pumpkin pie is my absolute favorite, and looks so pretty on this jadeite colored cake stand.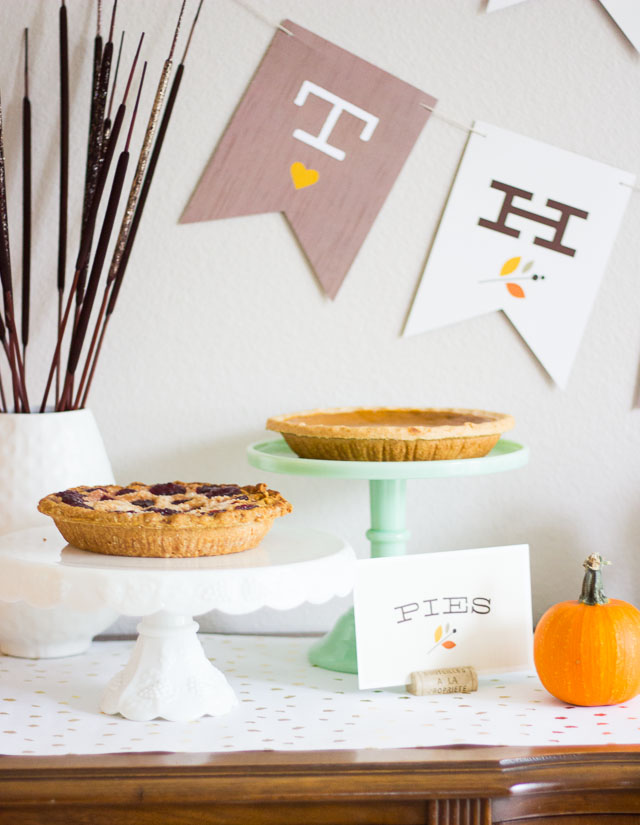 Thanksgiving Food Signs
Minted's little customizable food signs add a polished touch to the buffet, and I used their patterned wine glass tags around the base of my champagne glasses.
The center of the buffet has a little vignette I made by topping some of my milk glass pieces with a little preserved sheet moss, pumpkins, and gourds. A 2 minute project!
For the table centerpieces, I turned Minted's pretty apothecary jars into fall terrariums filled with more pumpkins, gourds, and a few feathers.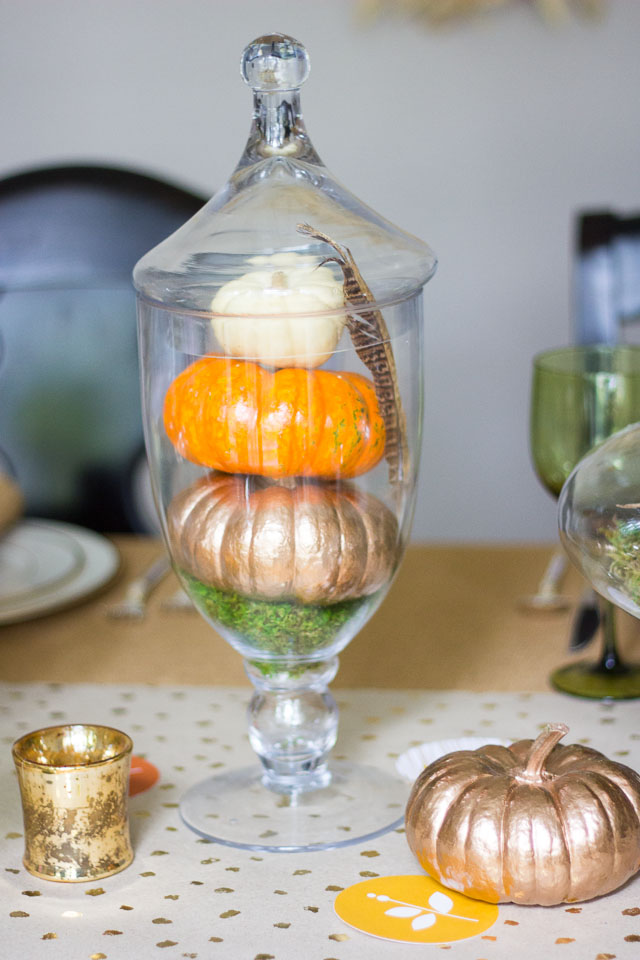 I love these jars and have filled them with shiny Christmas ornaments and candy for our gingerbread decorating party as well.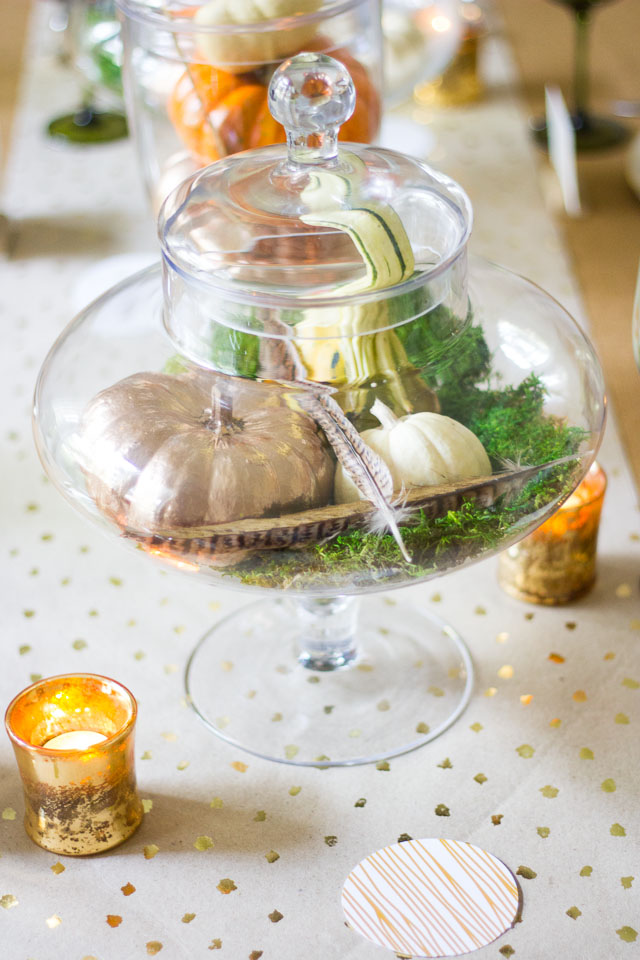 The jars are set upon a gold foiled paper table runner. I'm a big fan of using runners in lieu of table cloths (although this time I used both!). The gold on this pretty runner really makes it so elegant.
And the final special touch to our meal – my mother in law's pretty gold rimmed china and silverware that she so kindly gifted to me recently. It is so special and I can't wait to use it for many Thanksgivings to come!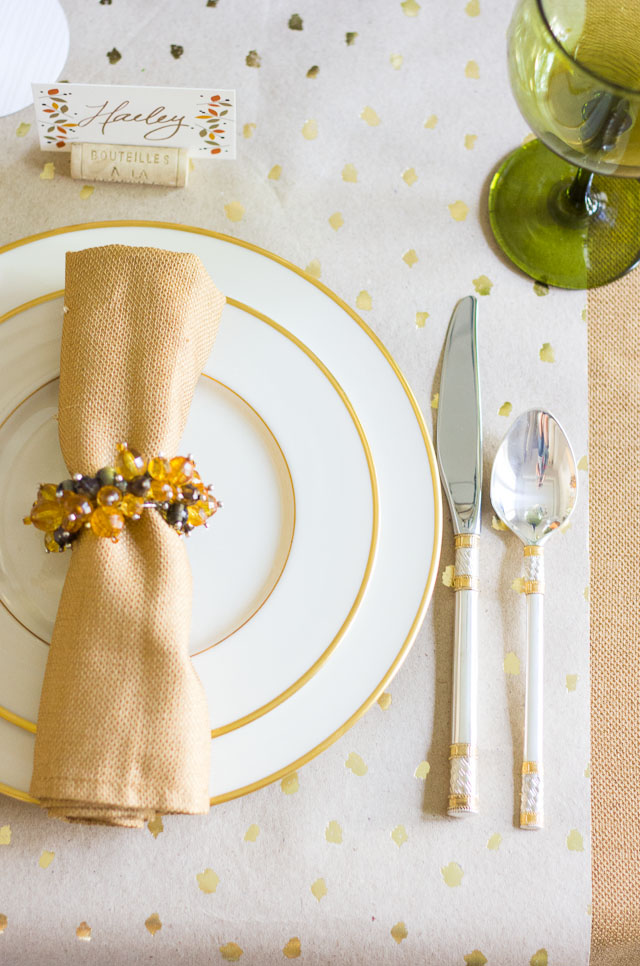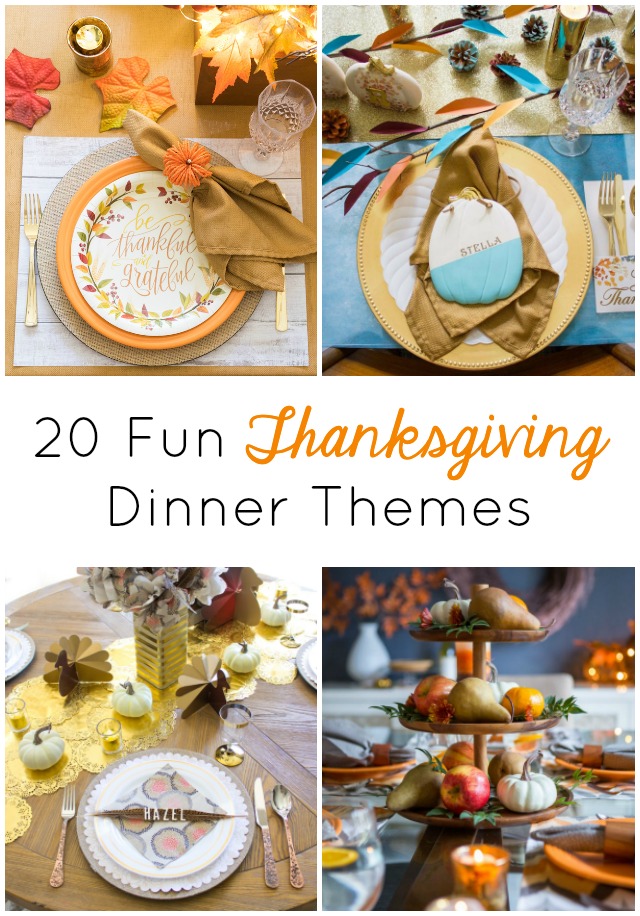 This post is sponsored by Minted. All content and opinions are my own.