Yarn Pumpkins
September 26, 2013 | FILED UNDER: Yarn, Fall, Halloween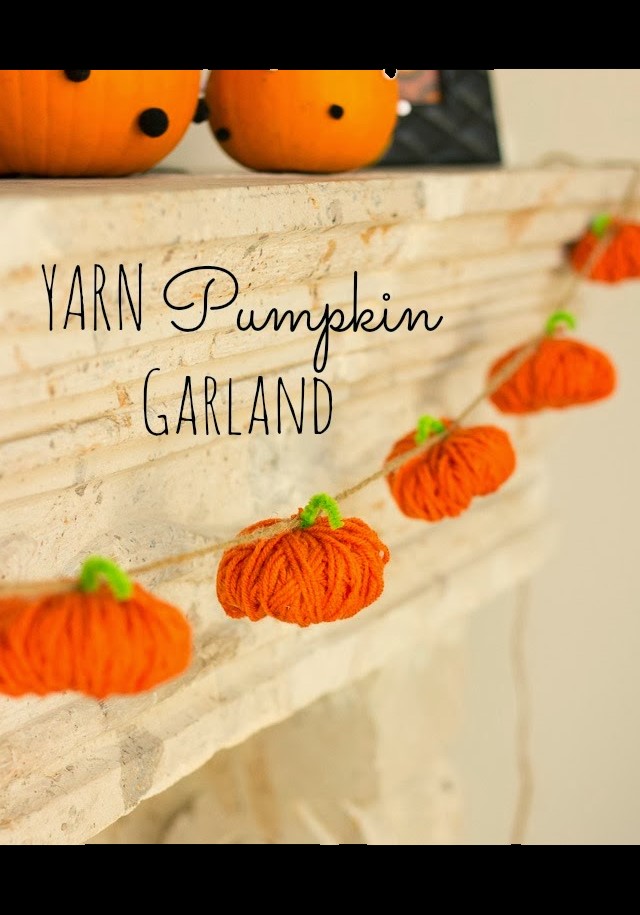 These little yarn pumpkins will look sweet adorning your mantel throughout the fall!
The pumpkins were the result of a crafting accident of sorts. I had thought of making pumpkins out of yarn pom-poms (I know, enough with the pom-pom crafts!!), but they didn't turn out great. The round shape of the pom-pom didn't feel very pumpkin-like.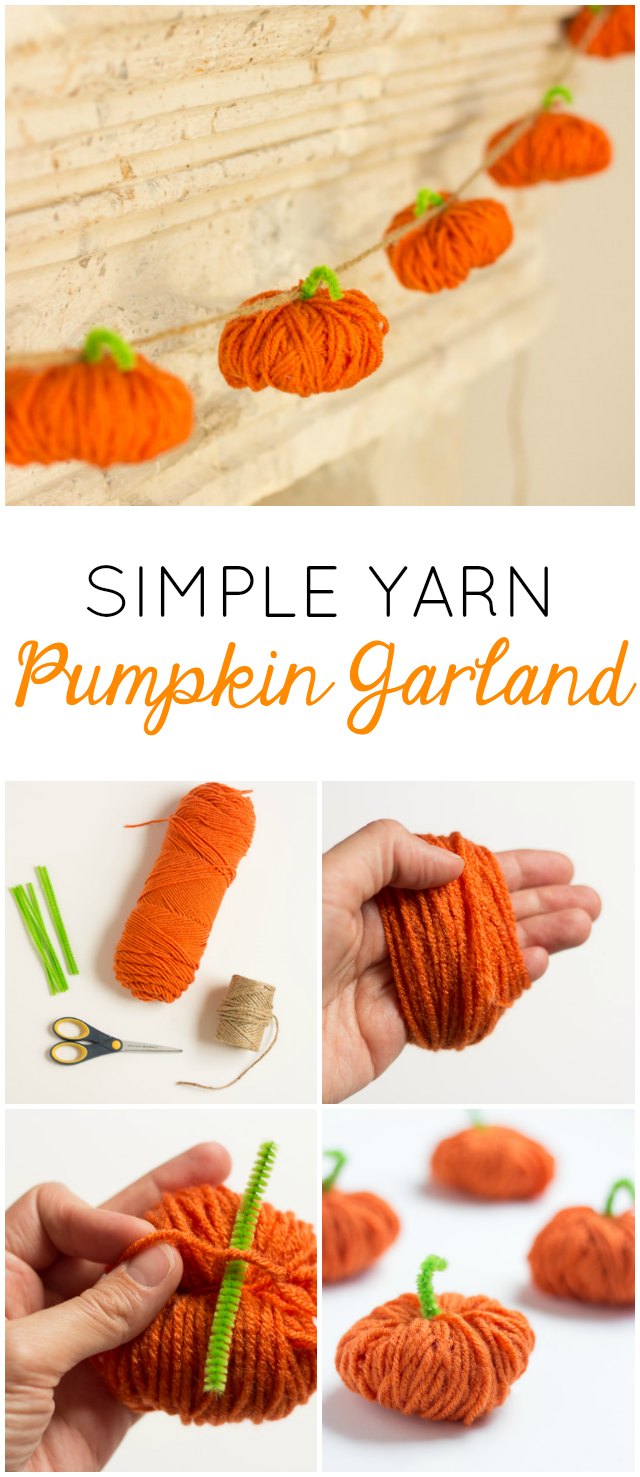 But in the midst of making the pom-pons, I noticed that they look quite a bit like squat little pumpkins right before you cut them into pom-poms!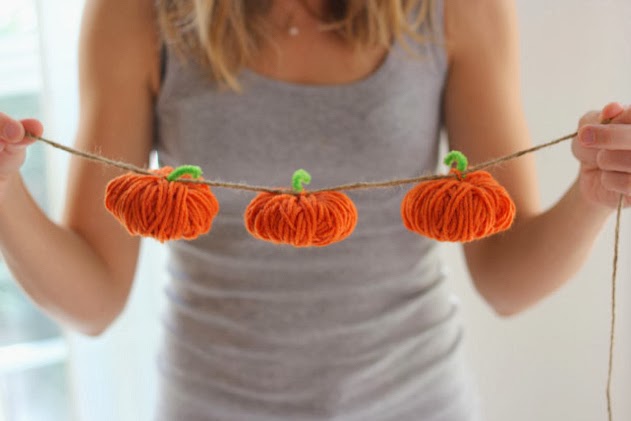 So pretty much these are unfinished pom-poms. You can make one in 5 minutes – here's how!
Supplies for Yarn Pumpkins

How to Make Yarn Pumpkins
If you've never made a pom-pom before, refer to my
pom-pom tutorial
for more detailed step-by-step instructions. Here's the condensed version:
1. Wrap yarn around four fingers about 120 times or so.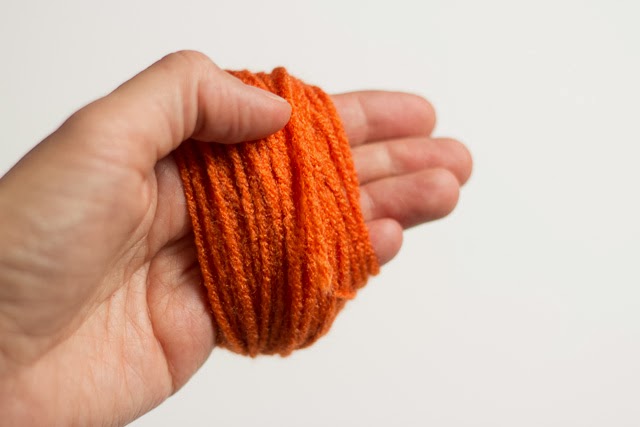 2. Cut a ~10 inch piece of yarn and stick it between your fingers to wrap it around the big yarn loop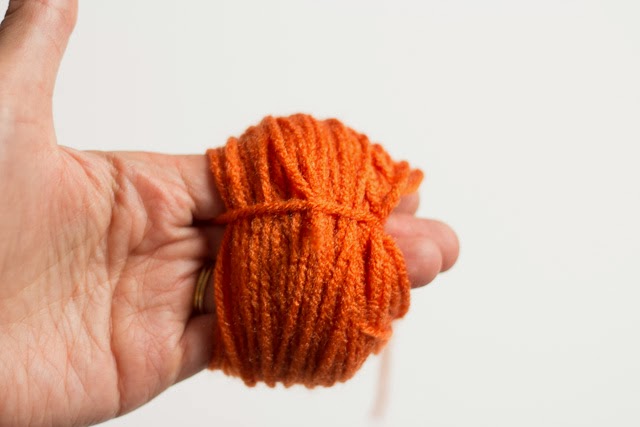 3. Line up the piece of yarn in the middle of the yarn loop, and tie – pulling taut and wrapping around the backside as well.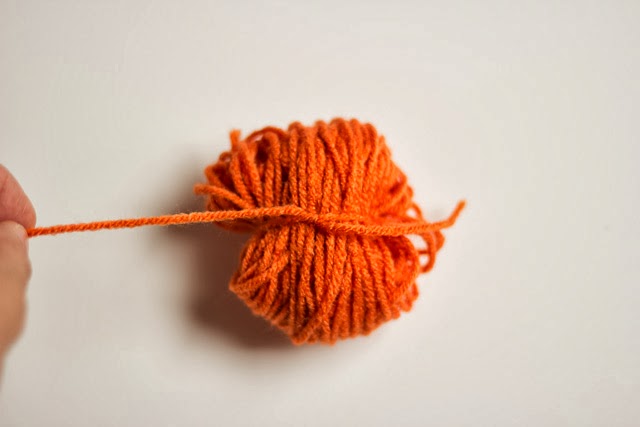 4. You now have your basic pumpkin shape. Cut a 2 inch piece of pipe cleaner and tie to the pumpkin using the two loose strands of yarn from Step 3. Don't trim the strands yet!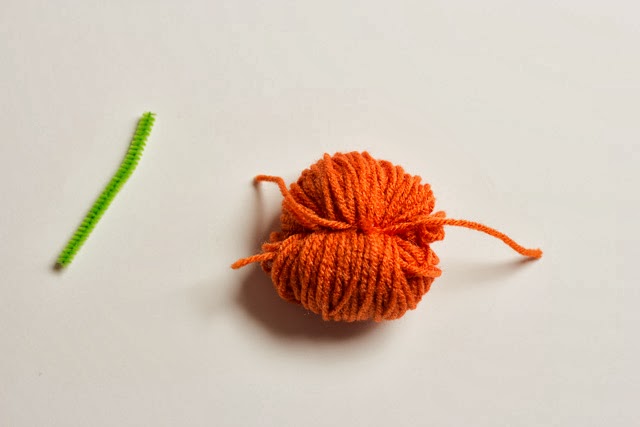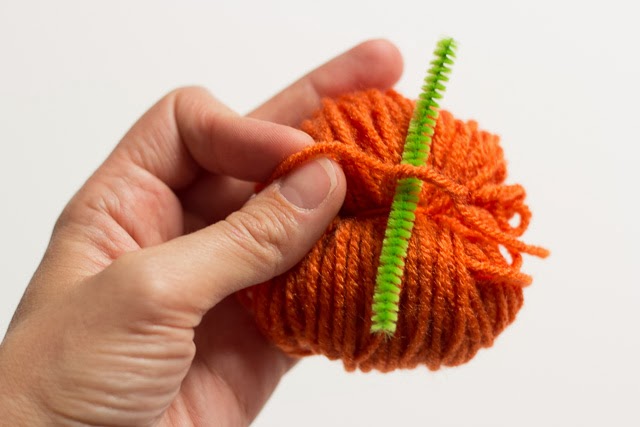 5. Wrap the pipe cleaner around itself to form the stem.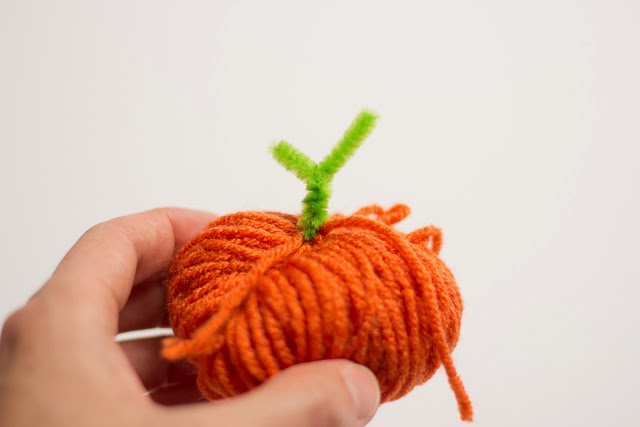 6. Pretty up your pumpkin by tucking in any loose loops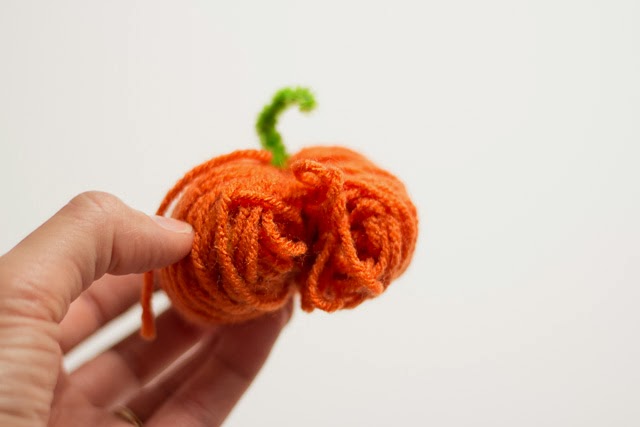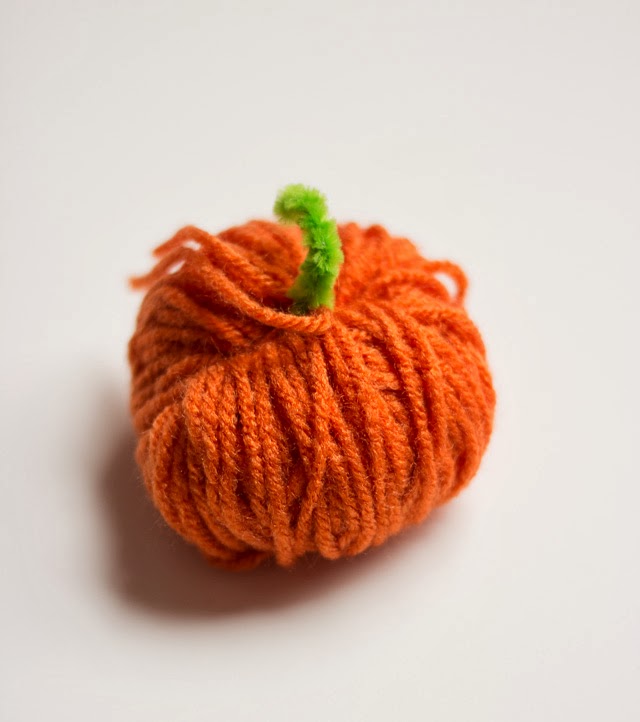 7. Once again using the loose strings on the pumpkin to tie them around the twine. Continue making pumpkins until you have enough for your garland!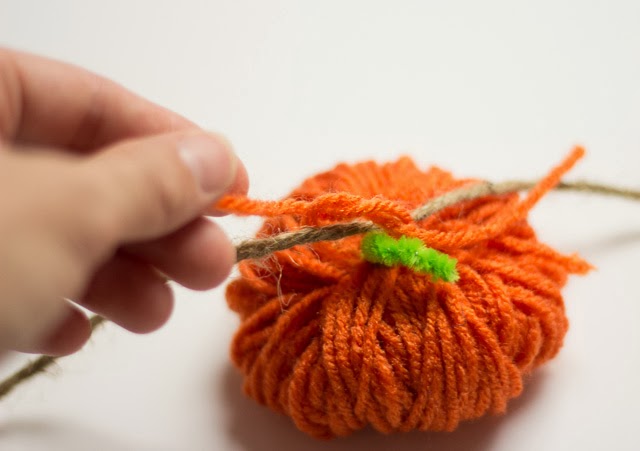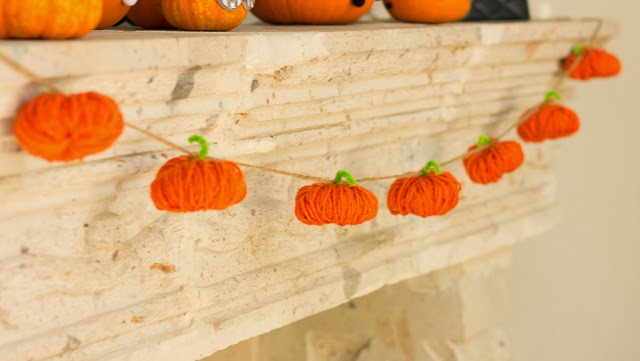 These would also look cute as stand-alone yarn pumpkins scattered down the middle of your dining table or mixed in with some real mini pumpkins on the mantel as well!