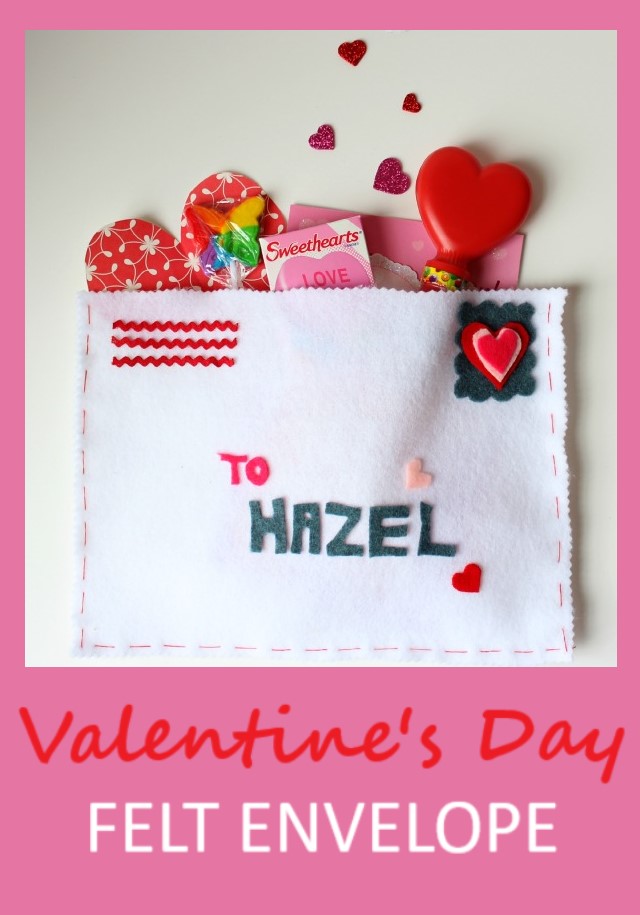 I had one last Valentine's Day project up my sleeve for this past weekend – oversized felt envelopes to hold each of my girls' Valentines. It is a simple project that you can customize however you like.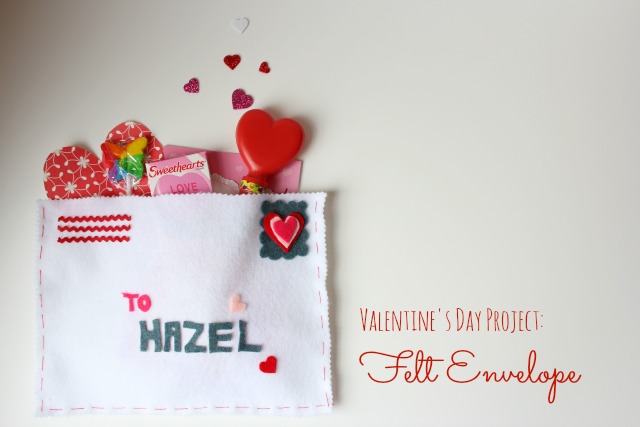 My plan is to have these filled with goodies and waiting for them when they wake up on Valentines Day!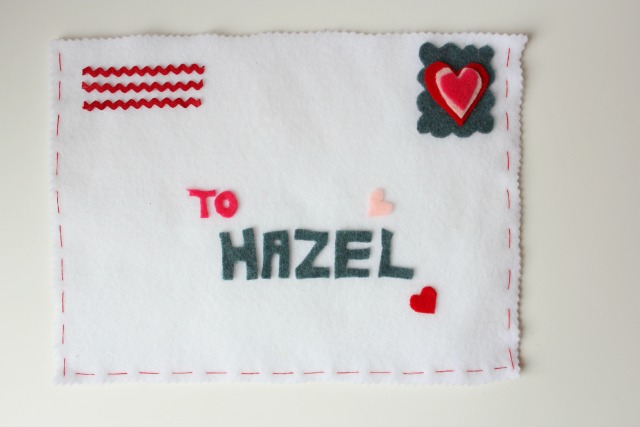 Supplies for Valentine Envelopes
Sheets of felt in the colors of your choice (you can get them for 35 cents each!)
Needle and thread
Scissors
Hot glue gun
Optional: ric rac and other embellishments
Optional: pinking shears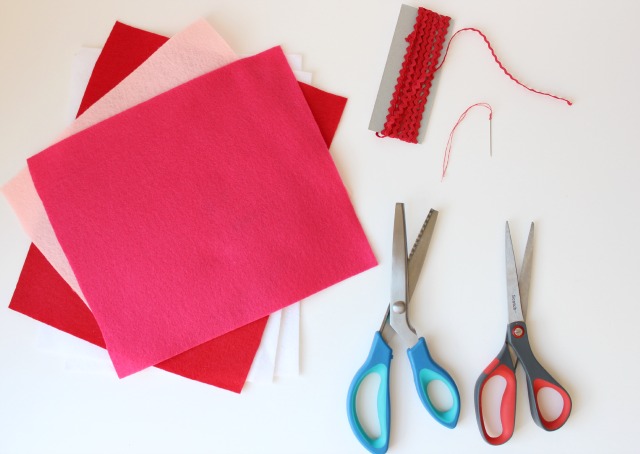 How to Make Valentine Envelopes
1. Determine how you want to decorate the envelope and cut out the different shapes from your felt and other embellishments. I just freehand cut the letters. They don't have to look perfect – part of what makes the envelope cute is the homespun nature of it.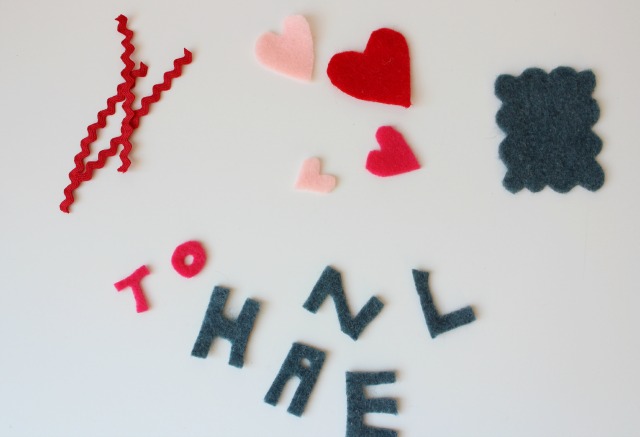 2. Take two pieces of felt for the envelope and run the pinking shears along all the edges to make them a little more decorative (optional). Then take a needle and thread and do a simple stitch around 3 sides (leave the top open!) to form the envelope. I doubled up my thread to make it stand out a bit more.
I'm not a sewer by any means but I could manage this simple hand stitch!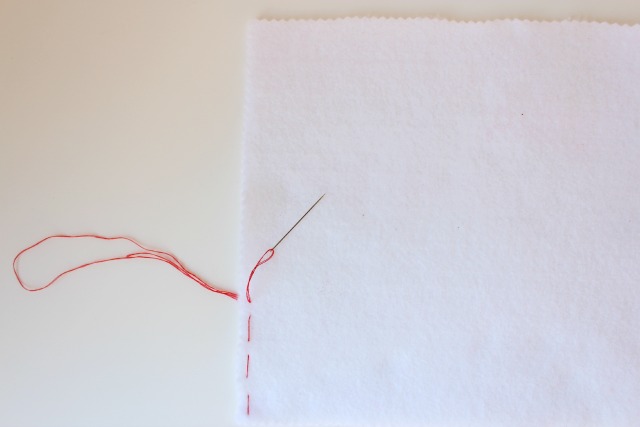 3. Lastly affix your felt cutouts and embellishments with a little hot glue.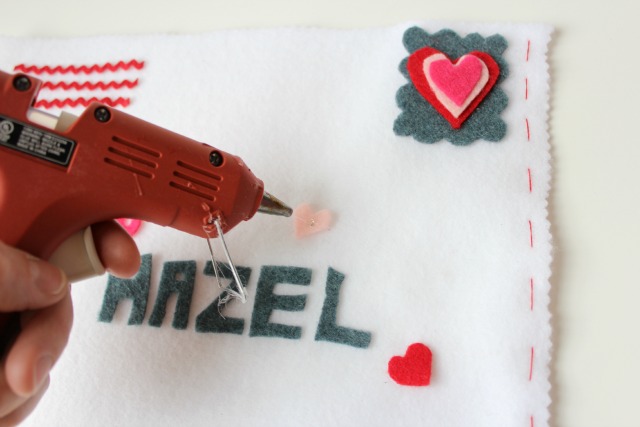 Voila! You have a super simple and sweet Valentine holder that can be reused year after year. 😉