DIY Valentine
February 08, 2013 | FILED UNDER: Uncategorized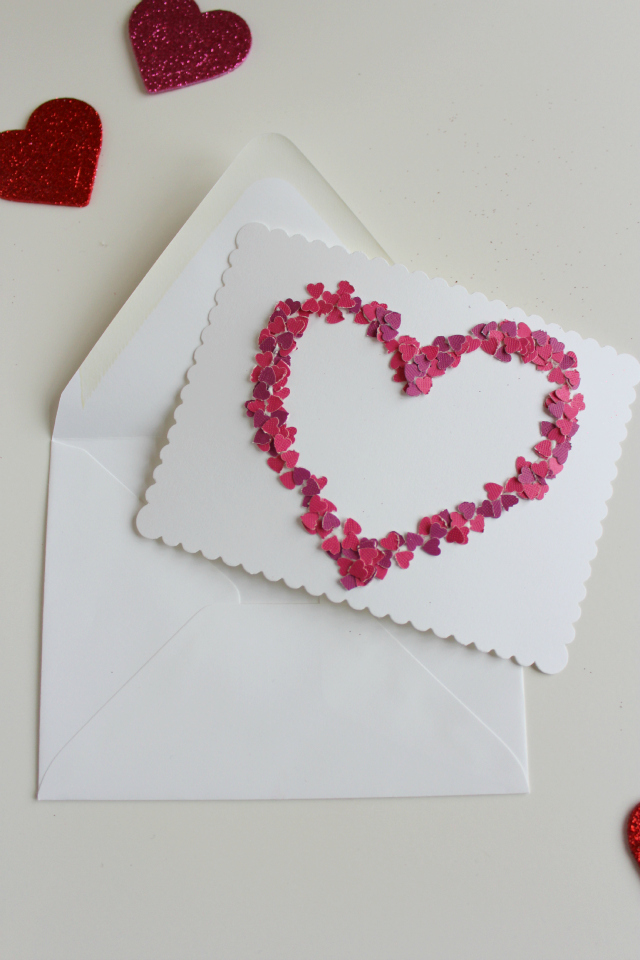 Here's a quick idea for a DIY Valentine's Day card – just grab your hole puncher and some colorful paper scraps and get to punching!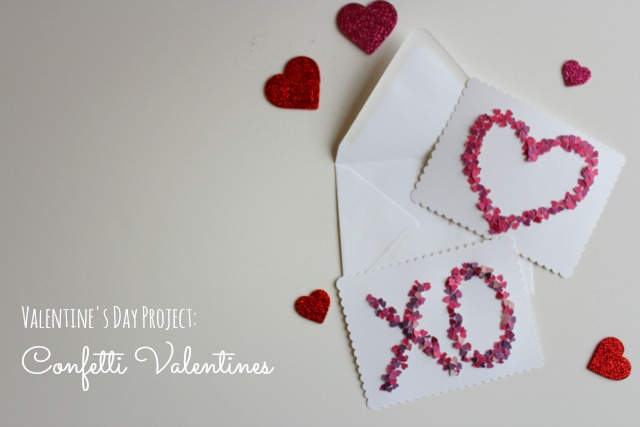 I just happen to have a heart hole puncher rather than a regular circle one – I'm pretty sure it is because it was on clearance at Joann Crafts and I can't resist a good deal! However, if you don't have a heart puncher a circle one would look just as cute!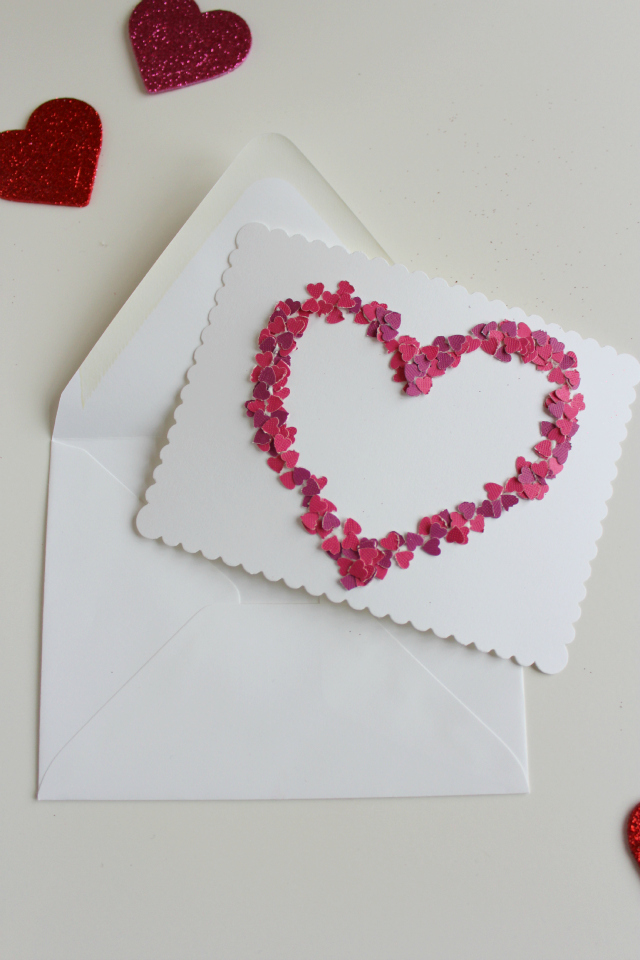 Supplies for Confetti Valentines
Colorful paper or card stock (this is a great project for using up scraps!)
Small hole puncher
White glue
Plain card and envelope (you can also make a simple card by folding over a piece of card stock and cutting it to fit into an envelope you have on hand!)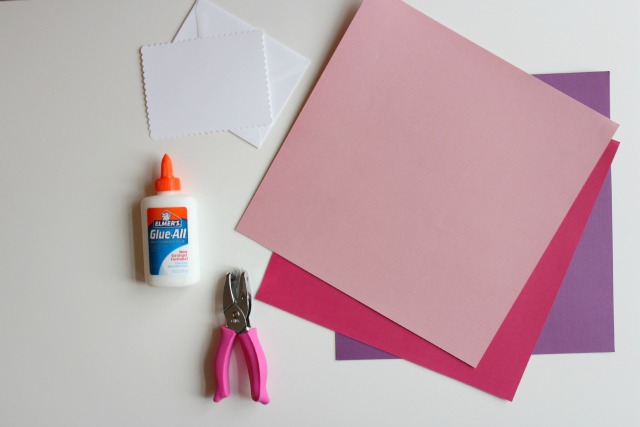 How to Make Confetti Valentines
1. Start punching and keep going until your hand hurts! It doesn't take more than a few minutes to punch out a bunch, but make sure to give your hand a break. 😉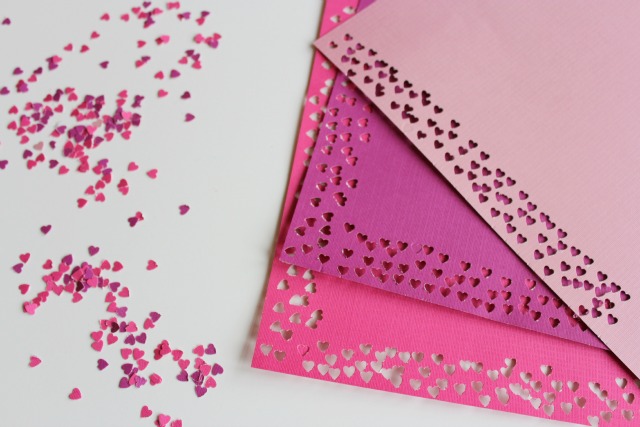 2. Use your glue to make whatever shape, letters, etc. that you want on the card
3. Sprinkle on the confetti. I used 2 paper plates – one to sprinkle on the confetti, and the other to catch the extras that fall off when you tap the card gently. Repeat a few times until all the glue is covered. You can use your finger to position them as needed.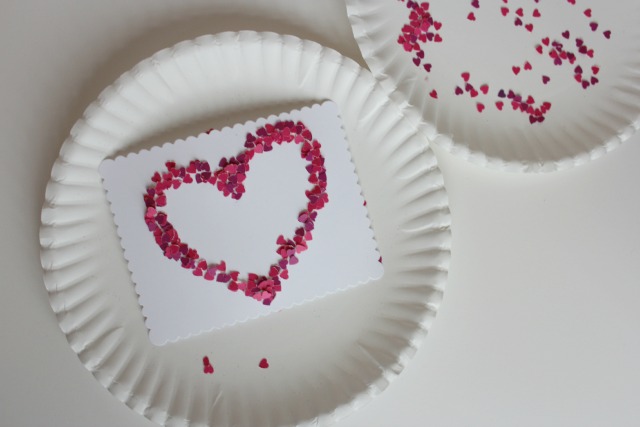 And that's it – so pretty and so easy!
P.S. What do you think of these pics? You may notice my photography skills have been improving slowly but surely. I still have a ton of things to learn, but my recent purchase of a DSLR camera and some white foam core board is already making a huge difference from my old point and shoot and black kitchen table top!