DIY Confetti Heart Valentine Card Idea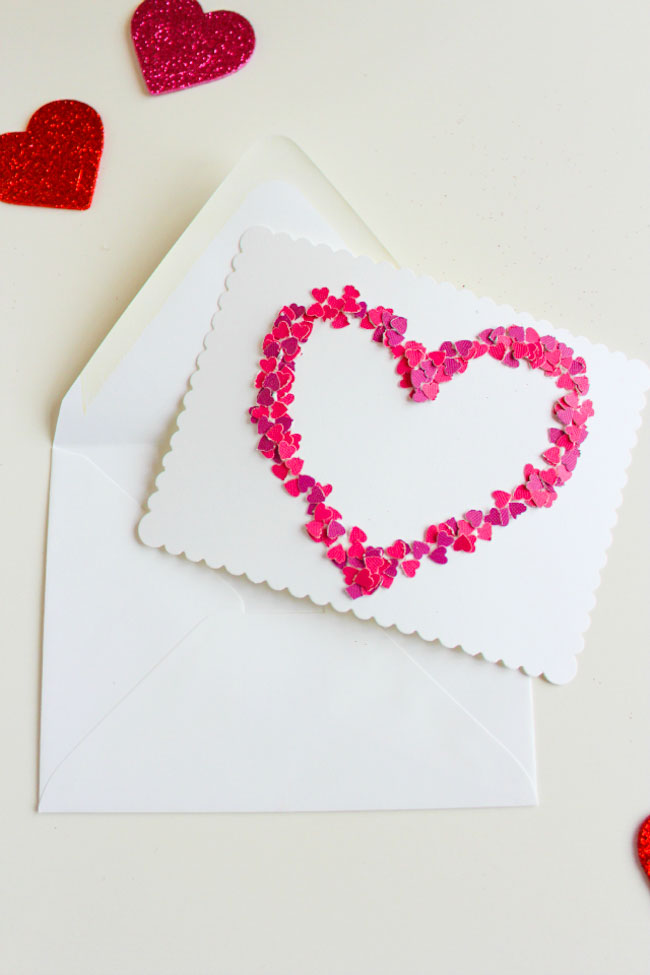 Here's a quick idea for a DIY Valentine's Day card – make a heart or "XO" out of confetti. Just grab your hole puncher and some colorful paper scraps and get to punching!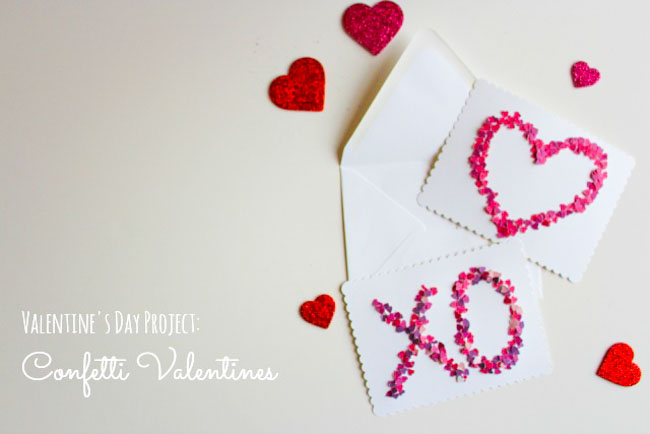 I just happen to have a heart hole puncher rather than a regular circle one – I'm pretty sure it is because it was on clearance at Joann Crafts and I can't resist a good deal! However, if you don't have a heart puncher a circle one would look just as cute!
Supplies for DIY Confetti Heart Valentines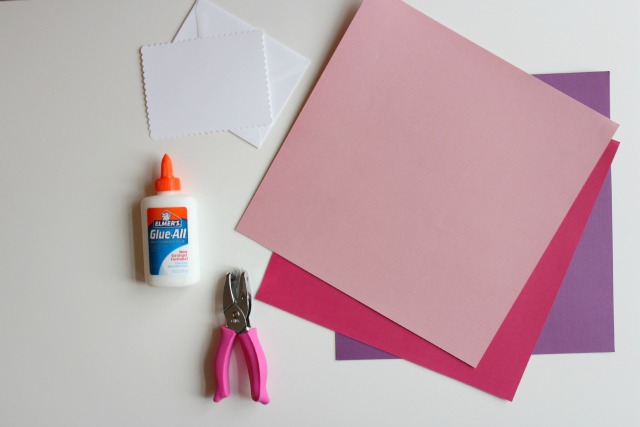 How to Make Confetti Heart Valentines
1. Start punching and keep going until your hand hurts! It doesn't take more than a few minutes to punch out a bunch, but make sure to give your hand a break. 😉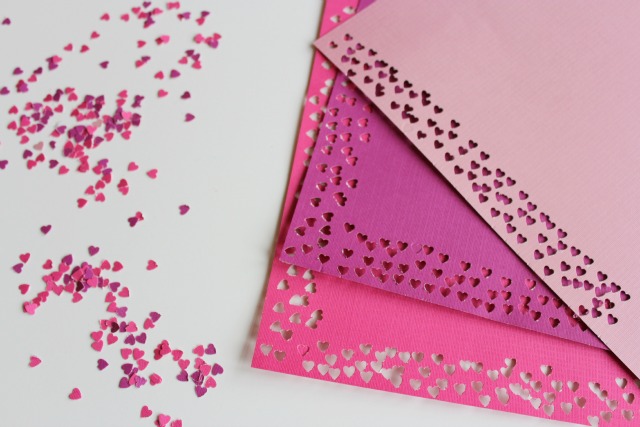 2. Use your glue to make whatever shape, letters, etc. that you want on the card
3. Sprinkle on the confetti. I used 2 paper plates – one to sprinkle on the confetti, and the other to catch the extras that fall off when you tap the card gently. Repeat a few times until all the glue is covered. You can use your finger to position them as needed.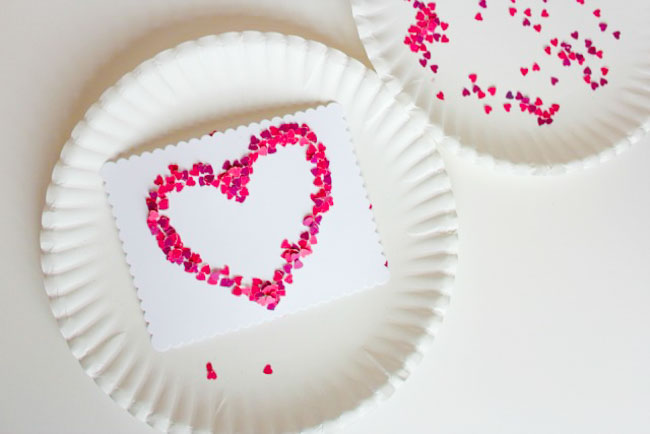 Like these confetti heart cards? Then don't miss my other Valentine's Day Craft Ideas!