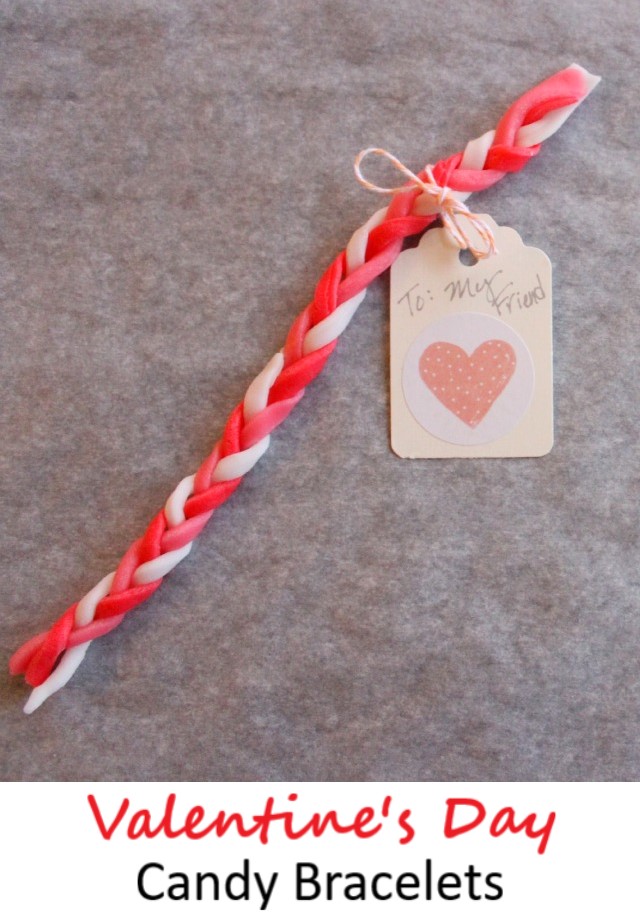 Here's a little Valentine's Day project for you to do with your kiddos – friendship bracelets made from
AirHeads candy
!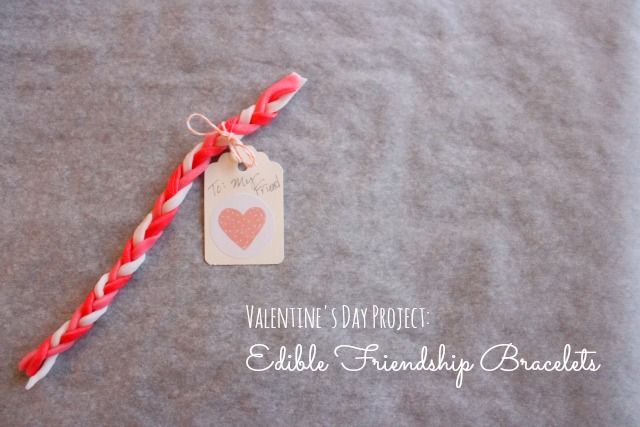 I bet you didn't know you could braid AirHeads candy! The candy actually makes for a really cool crafting material that you can cut out shapes from, bend, stretch, you name it. This friendship bracelet would be a fun Valentine's gift to make for friends. The one I made for my 3 year old was a big hit, although it didn't last long on her wrist before it was gobbled up!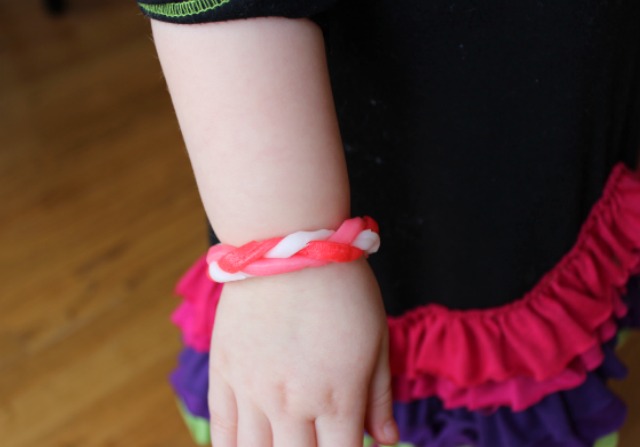 Making them is really simple – all you need are some AirHeads candies, kitchen shears, and some cute tags. I was able to make two bracelets out of the 3 AirHeads below (I used a cherry, white mystery, and pink lemonade):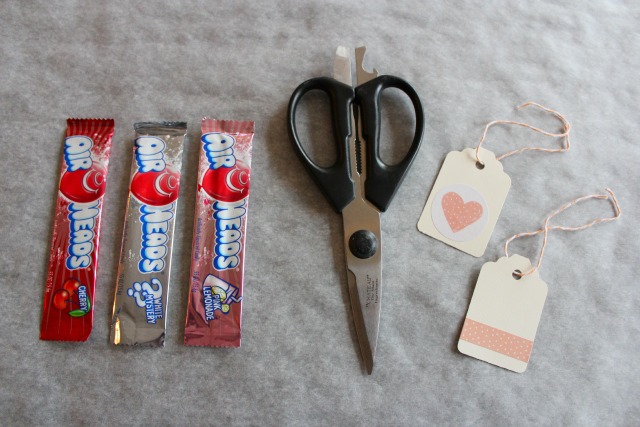 How to Make Candy Bracelets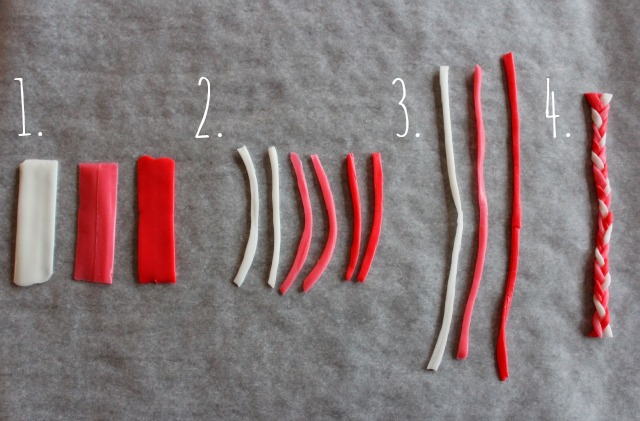 1. Wash your hands! Then unwrap the AirHeads and stretch them out slightly (like pulling taffy) to make each of the three pieces fairly even in their thickness and length.
2. Using kitchen shears, cut each AirHead into four pieces (you will need two pieces of each color to make one bracelet).
3. Take two pieces of the same color and press their ends together to make one long piece. The pressure from your fingers will be enough to soften the AirHeads and make them stick to each other without needing any other type of adhesive! See below: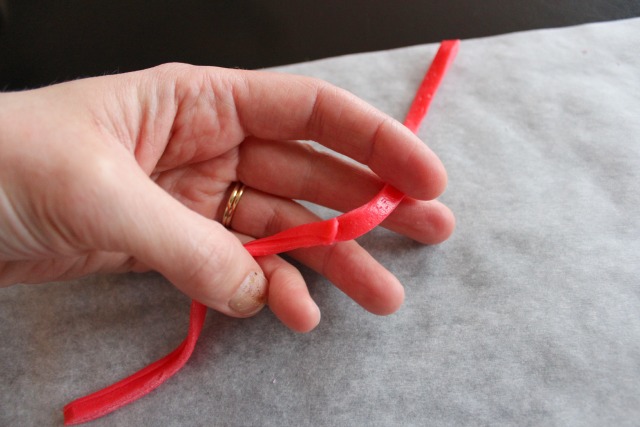 4. Now for the best part! Once you have your 3 long pieces, you can start to braid. First take your 3 long pieces and press them together at the top. Similar to the last step, they will easily hold together just from the pressure of your fingers: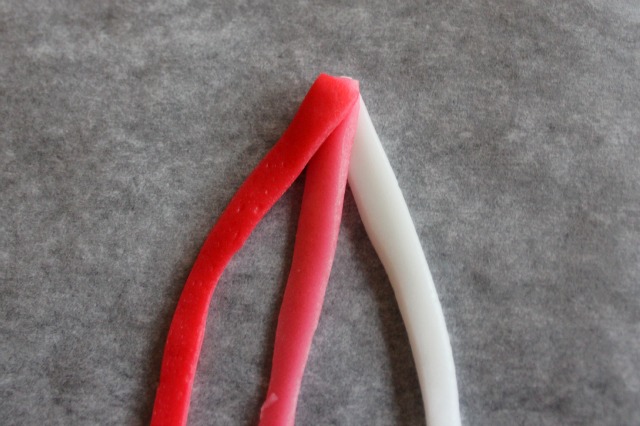 Braid the pieces together, folding the top piece over as you braid. If you know how to do a simple braid, you can do this easy peasy!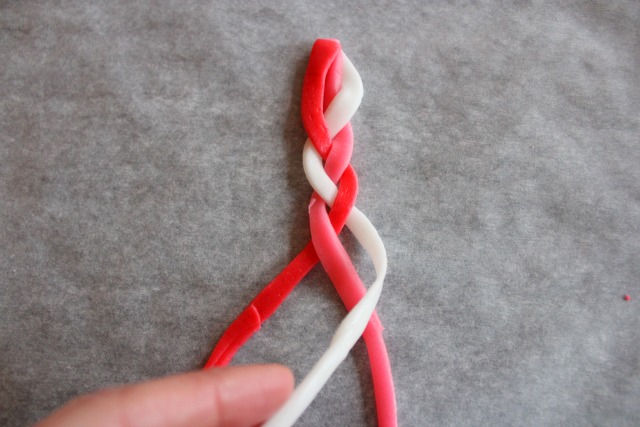 Finally, tie on a cute little note and package it up in an airtight plastic bag. I wouldn't make these more than a day before you plan on giving them to friends, so they stay at their freshest.