Craft Room Design
April 11, 2013 | FILED UNDER: Uncategorized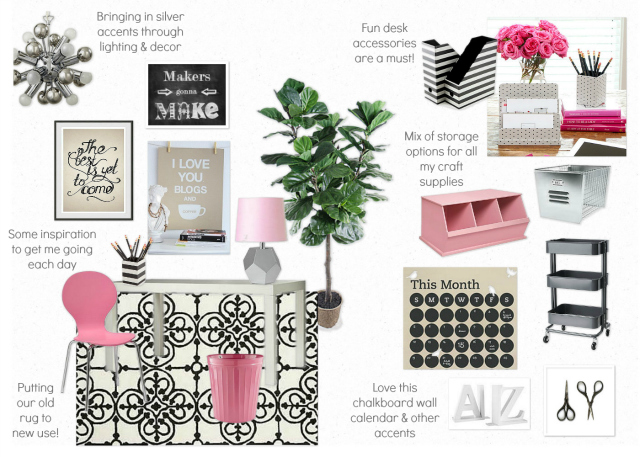 Many of you know I have been dreaming of having my own craft / blog room for some time now. Well, it has gotten to the point where I couldn't help but put a mood board together with my vision for this future dream space of mine!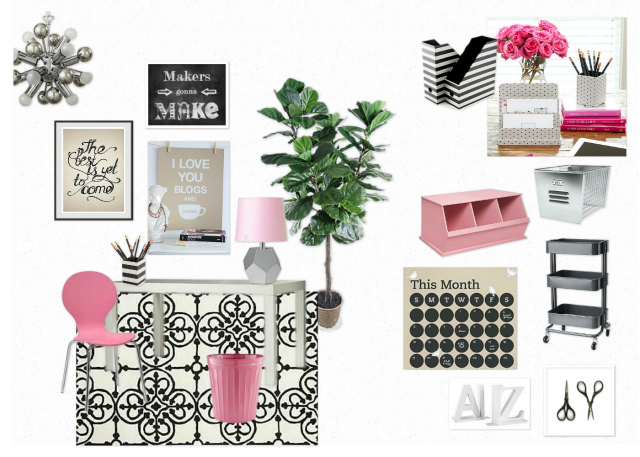 Somewhere along the line I decided on a black and pink color palette for the room. It started with wanting to find a way to repurpose this
black and white CB2 rug
we had in our
previous office
. It has been rolled up in a closet for the past two years after the office was transitioned to a
toddler room
and I'm anxious to put it to use again!
Here are some more details on what I would love for the office: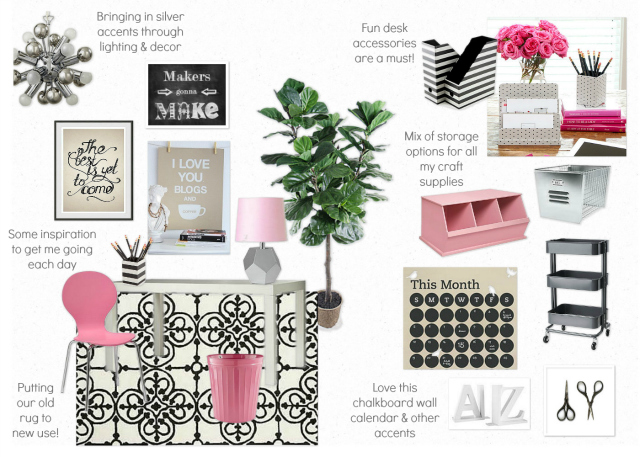 Here's a little secret – this dream room might become a reality sooner than I thought! More details to come very soon. 😉 In the meantime if you are interested in any of the pieces featured in the room design, click
here
to get their links!