Easy Dollar Tree Fall Wreath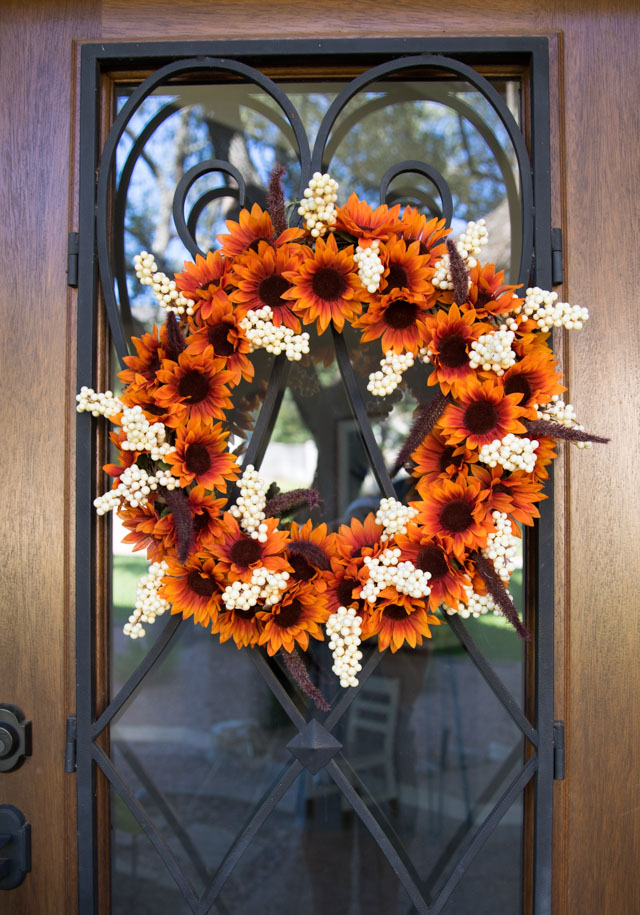 DIY Dollar Tree Fall Wreath 2020
Introducing my easy peasy Dollar Tree fall wreath that you can make in under 20 minutes for under $20 in supplies! You know I love the Dollar Tree for inexpensive artificial flowers and greenery. In fact, it is my go to source for the floral I use for my DIY wreaths. I was excited to see my local dollar store was well stocked in tons of fall floral stems when I visited the other day. Each stem is only $1! From my experience, seasonal floral can go quickly at the Dollar Tree so head to your local store ASAP and see what they have!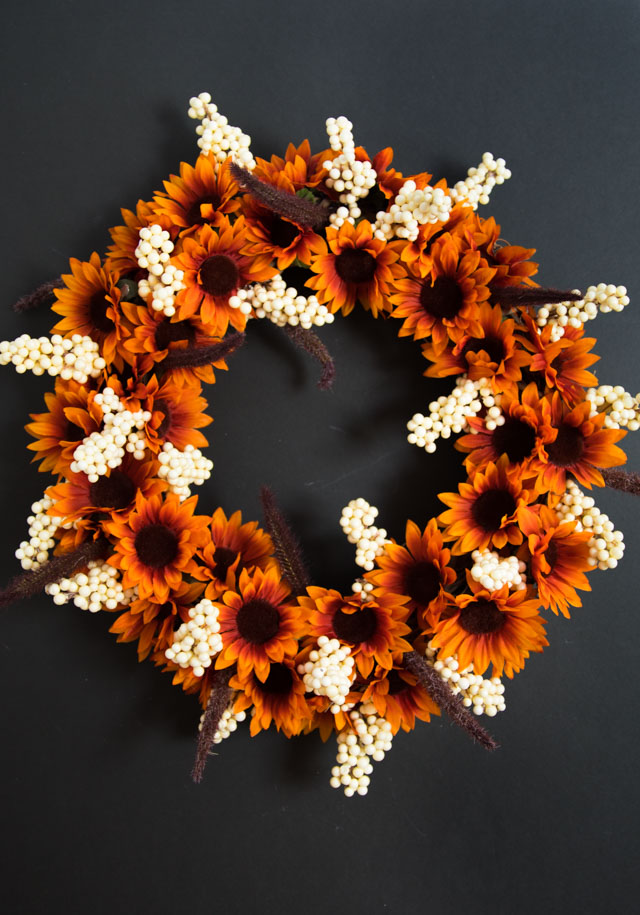 This post contains affiliate links. See our full disclosure.
I used 15 stems for this wreath, choosing fall sunflowers, white berries and cattails. I love the dramatic contrast between the deep orange sunflowers and the cream colored berries. The fuzzy cattails offer a fun textural element as well. You can always put your own spin on this wreath idea using a different variety of flowers. My tip would just be to limit yourself to 3 or less complementary colors and aim for a variety of textures.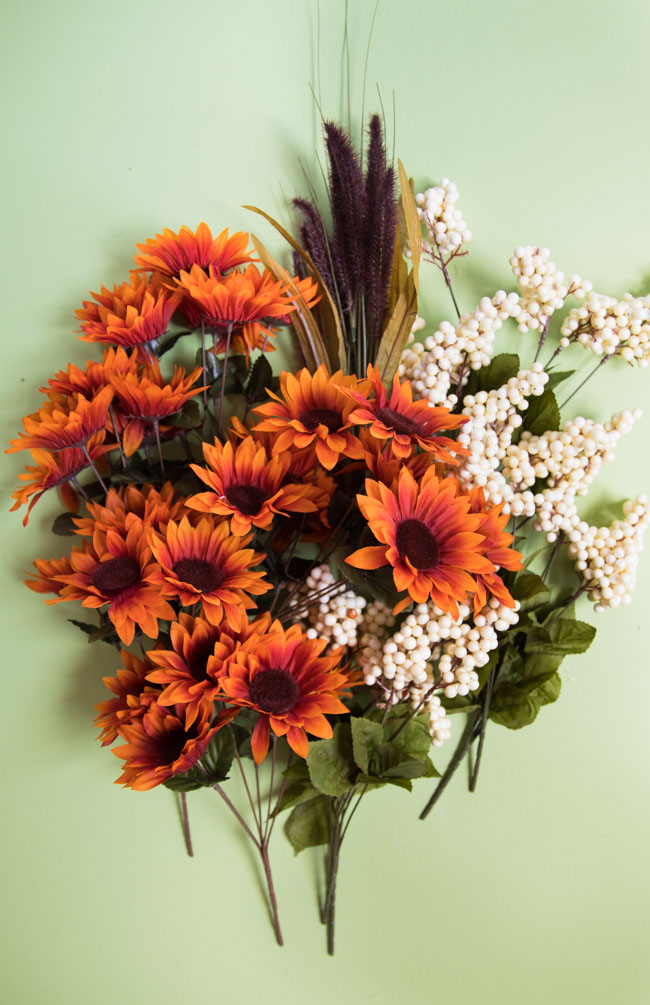 Supplies for Dollar Tree Fall Wreath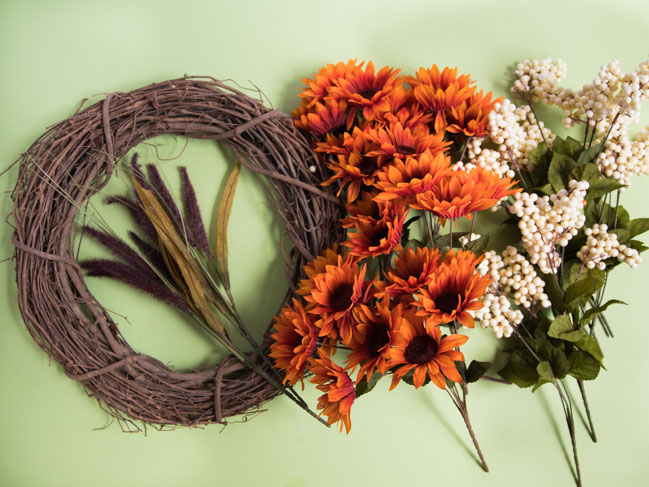 How to Make a Fall Wreath with Dollar Tree Flowers
Step 1: Clip flowers from stems
Use a pair of wire cutters to clip the flowers from their stems, leaving about 1 inch of the stem intact.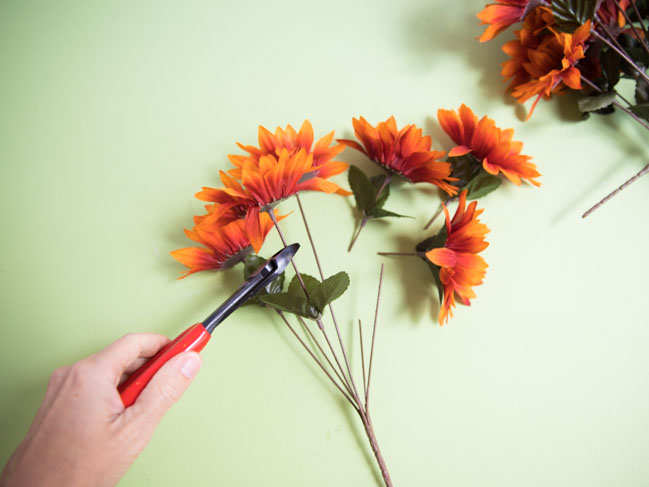 Step 2: Start adding largest flowers to wreath
I always like to start with my largest flowers first. In this case, it is the sunflowers. They are also the flower that I use the most in the wreath. You can add a dab of hot glue at the end of the stem to secure them into the wreath if you want. Although, the grapevine wreath typically does a great job holding the stems in place without glue too!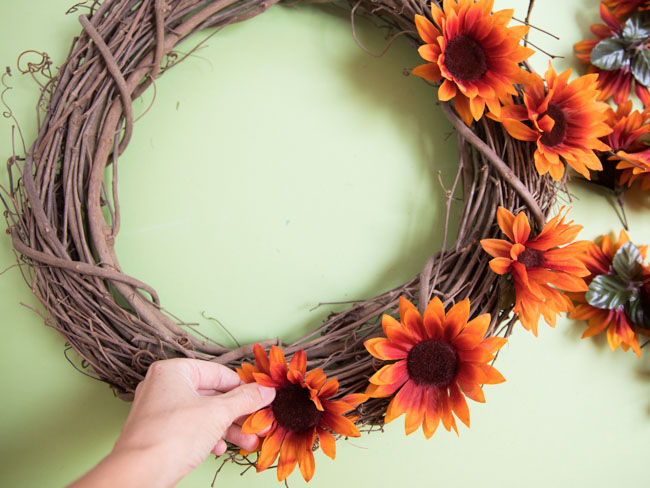 Continue adding flowers until you have covered most of the wreath. It is ok if some gaps remain. You can fill those with your other greenery.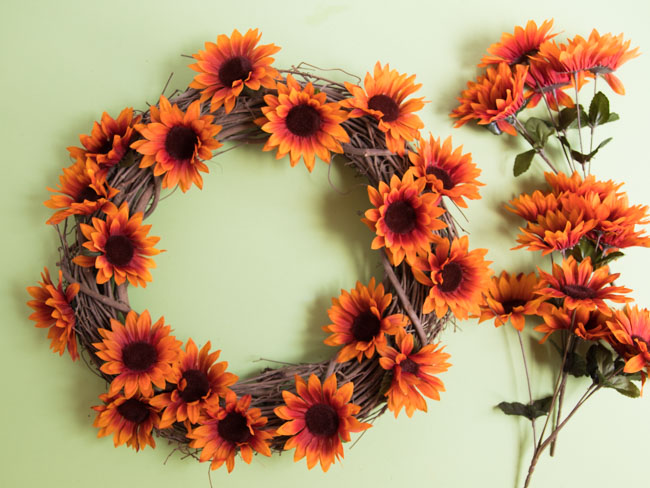 Step 3: Add greenery to wreath
Now you will fill in the gaps with your additional greenery. I started with the sprigs of cream berries and scattered them around the wreath. To create a more natural look, I positioned them to jut out at different angles from the wreath.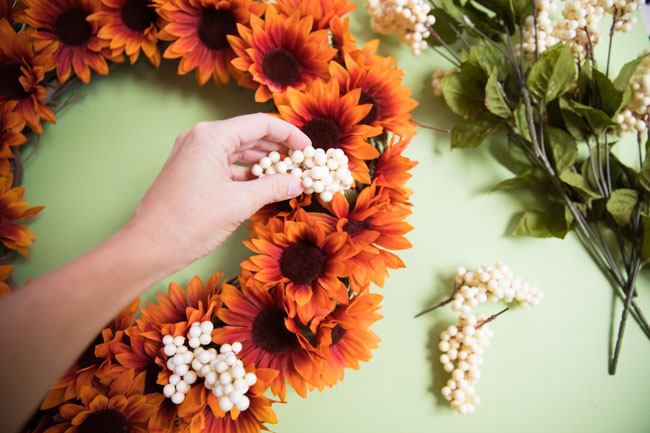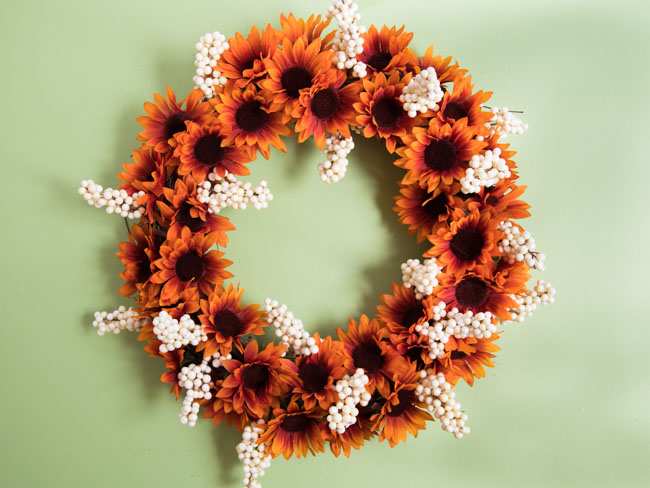 I added a few fuzzy cattails to finish the wreath: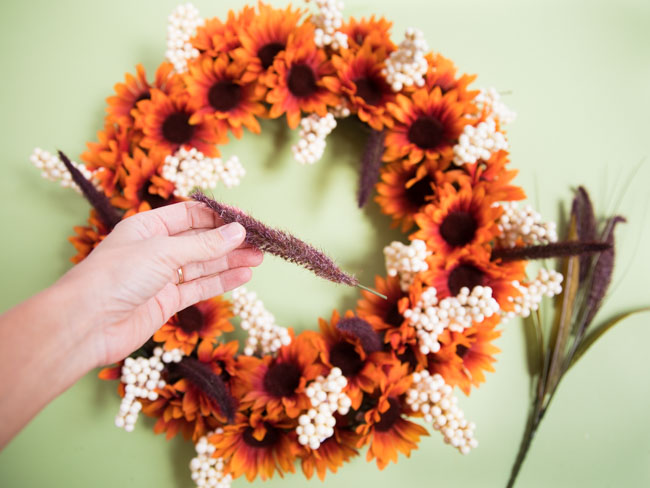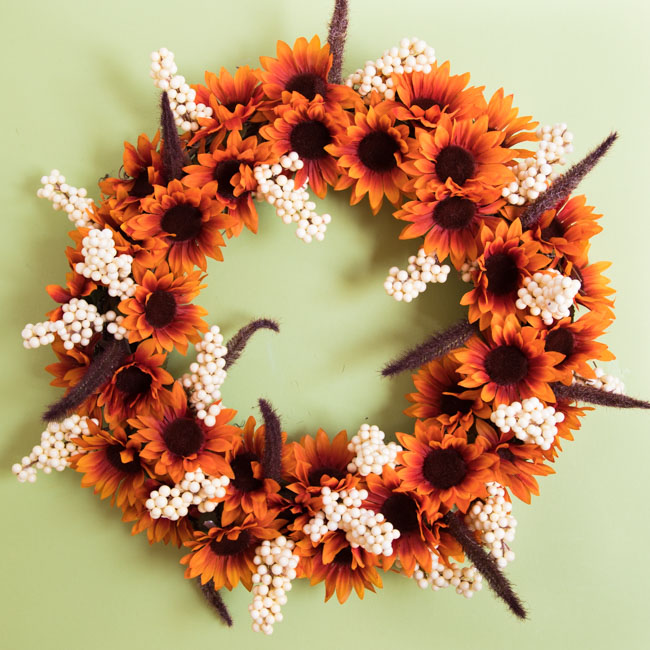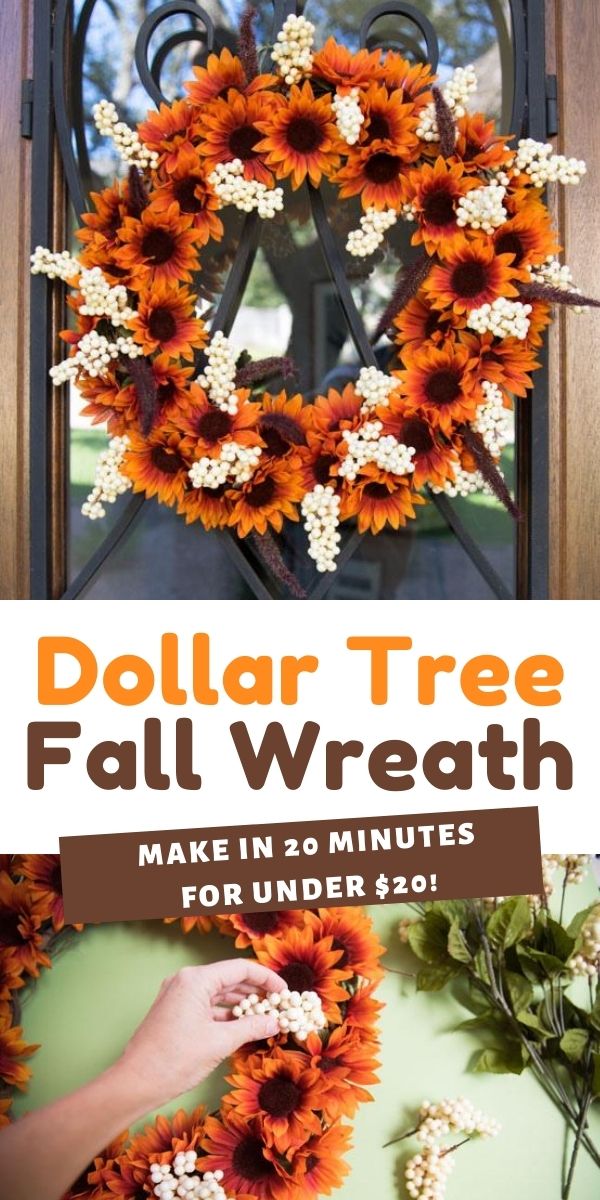 Want to make a year of wreaths for under $25 each in supplies?