My First Craft Video!
January 22, 2018 | FILED UNDER: Uncategorized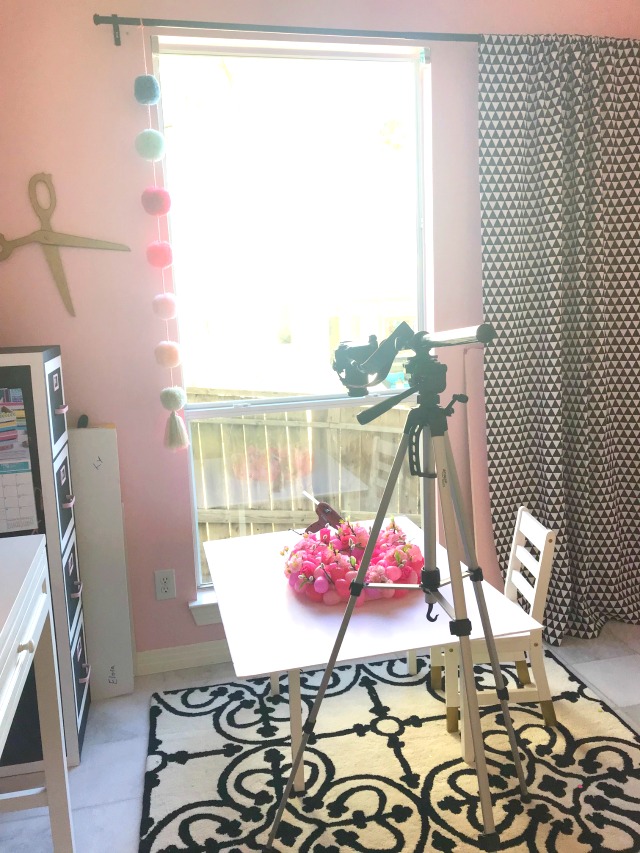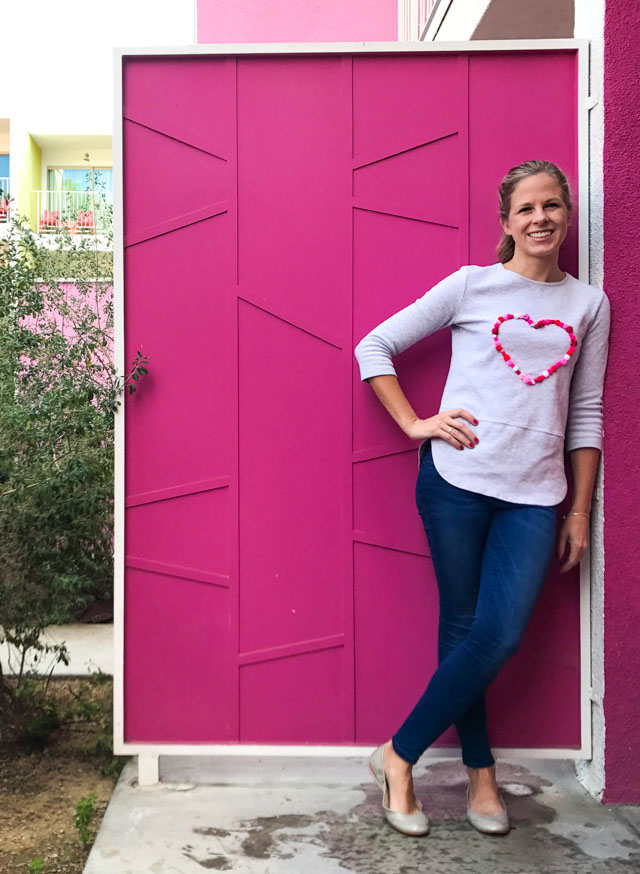 A new year brings new goals and opportunities, and 2018 is the year that Design Improvised is diving into video production! After dragging my feet for a long time (years, to be exact), I was long overdue for a new way to share my craft tutorials with you. Read on to see how I recreated my pom-pom heart shirt from last year for my first craft video!
As with all first attempts, the video leaves plenty of room for improvement, but it feels so good to have taken the first step! I remember when I first started my blog I was very resistant to learning how to use a digital camera on its more technical "manual" mode. I just wanted to make fun crafts, not become a professional photographer. However it soon became apparent that the only way to grow my blog and audience was to take better photos. So I enrolled in photography classes, taught myself with online tutorials, and practiced, practiced, practiced. It's a skill I never thought I wanted, but now I'm so proud of how far my photography has come!
I'm hoping that by putting in the same amount of effort, I can one day become a master of video production. 😉 It's scary, but exciting to try something new. I invested in a special overhead extension arm for my camera tripod, dowloaded the Final Cut Pro software to edit my videos, and have been watching countless YouTube tutorials on how to do it. I also convinced my friend Heather to become my video assistant. She helped make this first video possible!

I thought you would get a kick out of my very high-tech "studio" which currently consists of daughters' play table, a white board, and a tripod!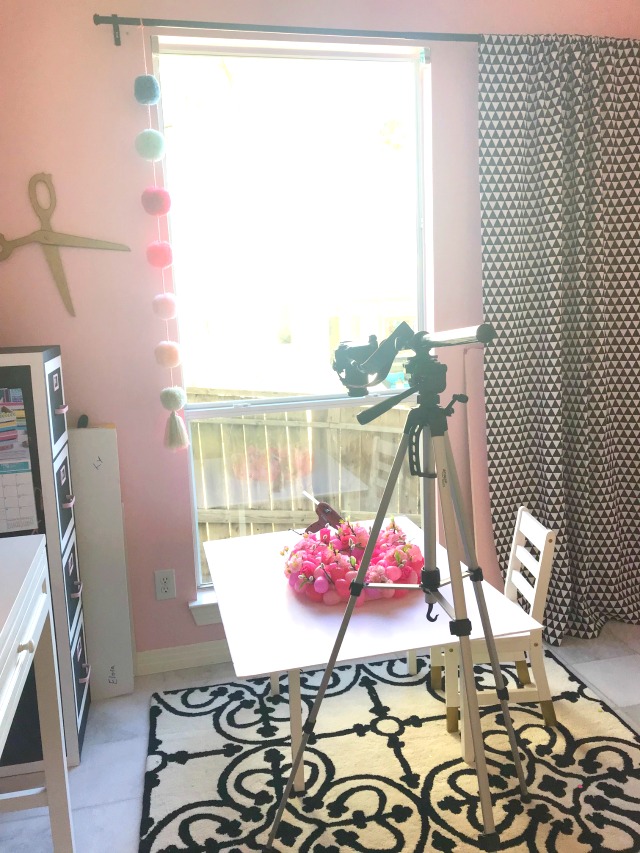 I'm looking forward to a year of learning and experimenting, and hopefully sticking with it and continuing to improve. In fact, I'm writing this post specifically to keep me held accountable. Let me know what you think of this video and stay tuned for more videos to come.
What new things are you hoping to tackle in 2018? I'd love to hear!