Talking Golf and Wine – Two Things I Love as Much as Crafting!
May 11, 2017 | FILED UNDER: Uncategorized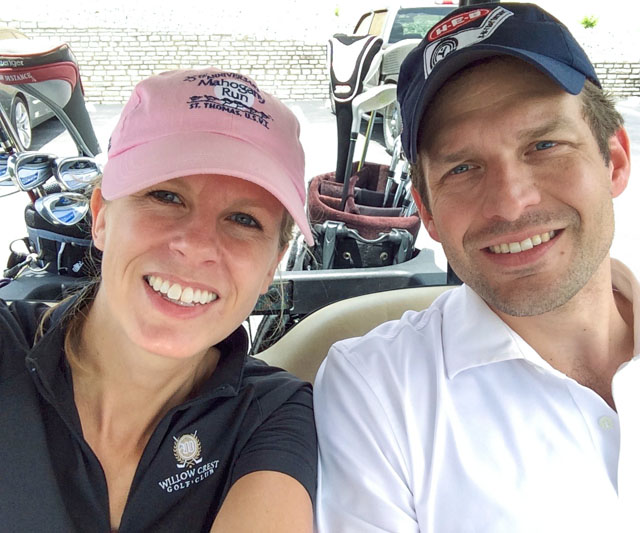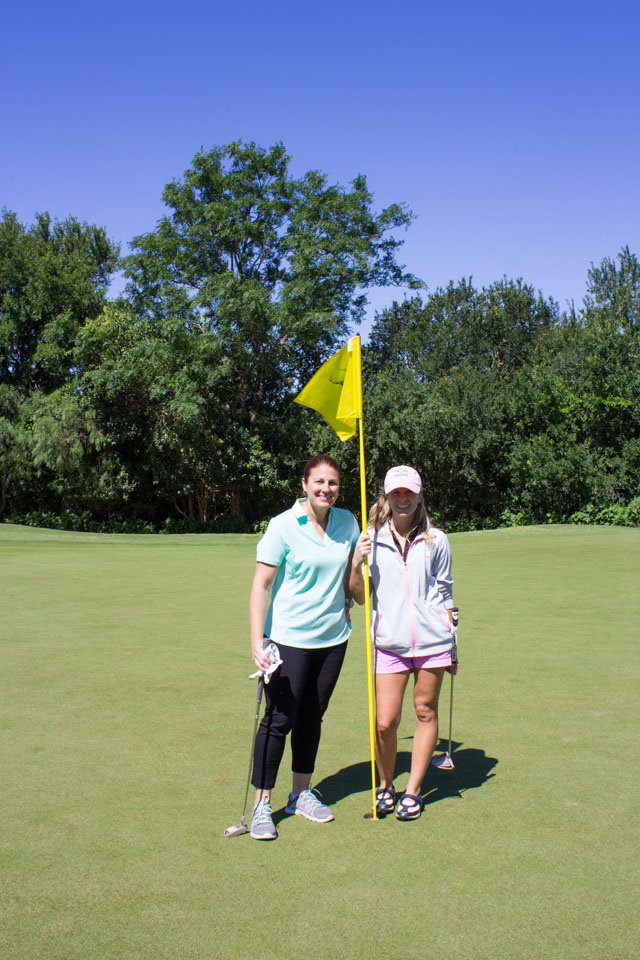 Finishing a round with my friend Heather last week




Thank you Gran Reserva for sponsoring this post.
Tee off this season with Concha y Toro Gran Reserva.
As you know, this blog is almost all crafts all the time. It's my place for sharing my love for creating things and hopefully inspiring you all to do the same. But today I'm taking a little departure from my usual tutorial posts to share something I love as much as crafting – golf!
Yep, golf has been a passion of mine since I was a teenager. I'm excited to be partnering with Concha y Toro
Gran Reserva Wines
to share my experience with golf and spread the word about their
Tee Time Sweepstakes
. If you purchase a specially marked bottle of Gran Reserva wine, you'll get $25 credit towards a round of golf, and be entered to win a free year of golf. Yes, a WHOLE year! If you're a fellow golf lover, this is not to be missed.
Enter here
and read on to see how I became a golfer!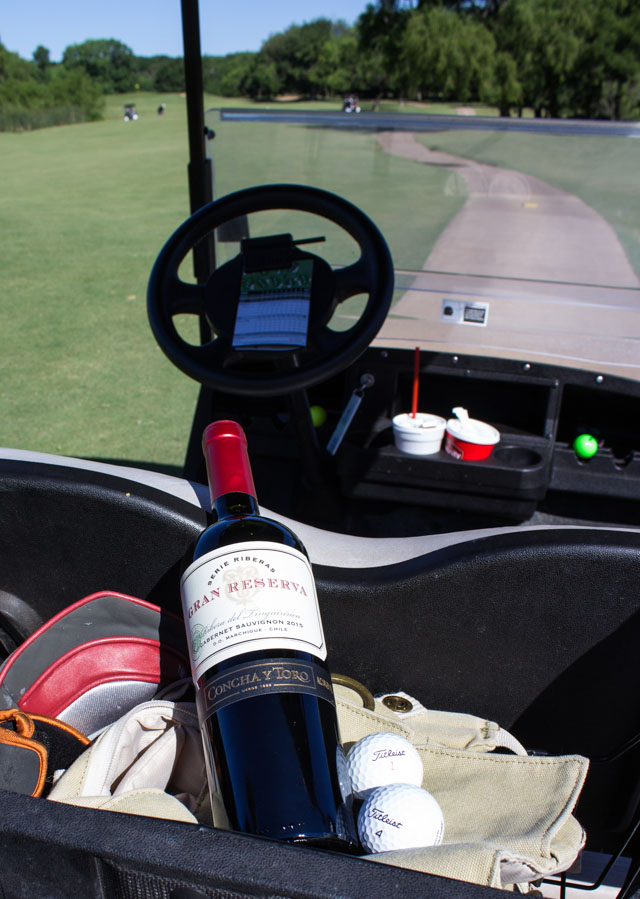 Golf and wine, it doesn't get much better than that!
I owe my love of golf to my dad. He spent years working on golf courses when I was a kid and has always been a darn good golfer. I've seen him play an entire round with just a 7 iron and a putter…while wearing cowboy boots. That takes skill! Not only is my dad a great golfer, he's a great teacher. You need a lot of patience to teach a 15 year old girl how to golf, and my dad was the best.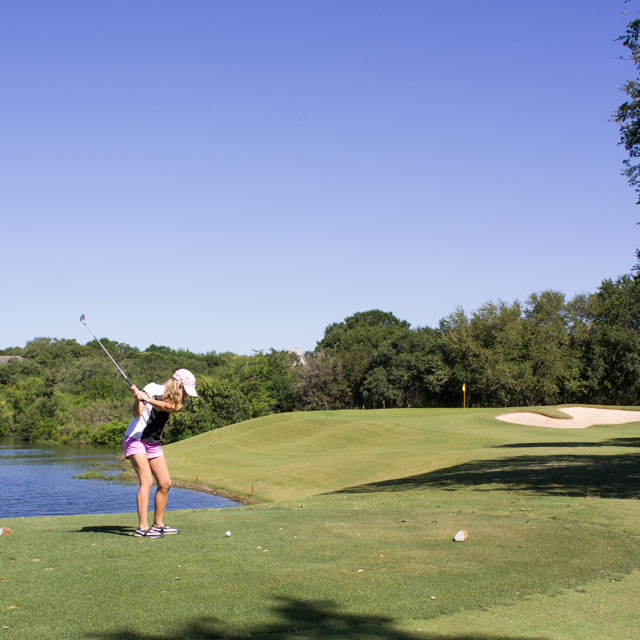 I got the ball within 10 feet of the pin on this Par 3, and then 3 putted. Typical!
I have many fond memories of playing golf with my dad, often we were some of the only players on a quiet golf course in Nebraska, trying to fit in 9 holes before the sun went down. There is something so peaceful about being on the golf course first thing in the morning, or at the very end of the day.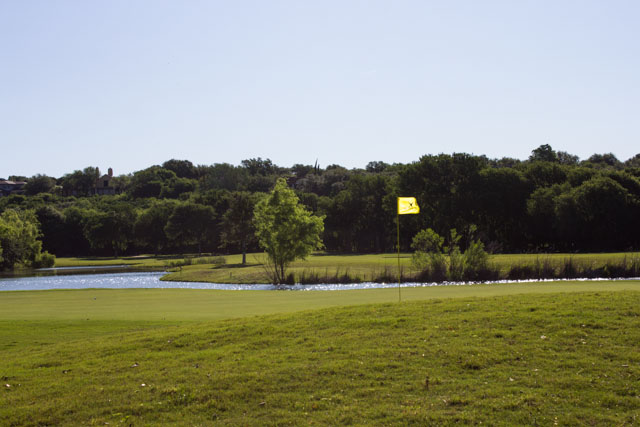 Being outdoors is one of my favorite parts of golf
I played on the golf team in high school – not particularly well, but well enough to have fun! After college, I encouraged my boyfriend (now husband of almost 12 years!) to start playing, and he soon loved it as much as me. We took lessons together and had the opportunity to play at some awesome golf courses around the country as well as far away places like Spain and New Zealand. Those were the good old days when I could consistently beat him – now he has gotten too good!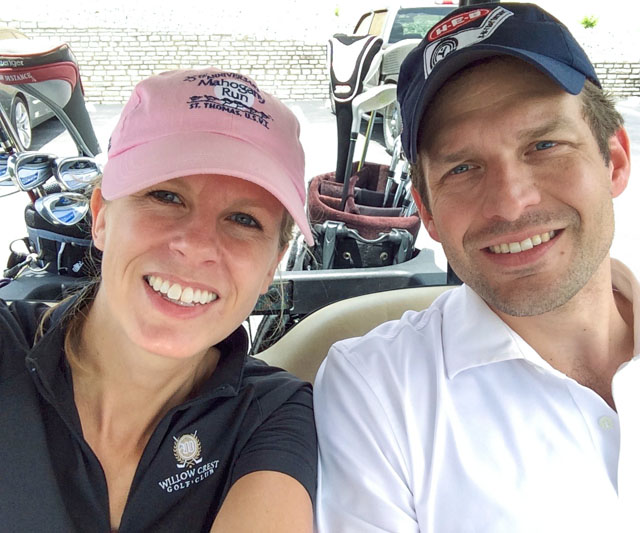 Love playing golf with this guy!
Once Stella and Hazel were born, it was a good five years before I stepped on the golf course again, but this year both were in school full time and it gave me the chance to get back into playing. I found a willing partner in my friend Heather, who is just learning the game and already picking it up quickly. We've been heading to our local course every couple weeks after dropping the kids off at school to take advantage of the best deal ever: play 9 holes and get a free coffee and breakfast taco. Sold!
Getting back out on the course has been so much fun. As Heather said on our last round, "Golfing just puts you in a good mood for the rest of the day!" I couldn't agree more. 🙂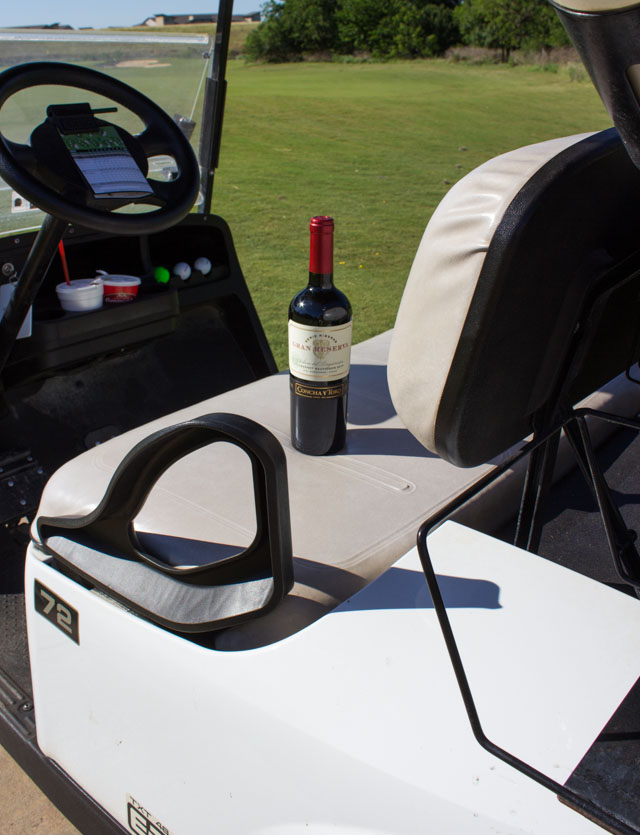 You know what goes well with golf? Wine! My ideal day would involve golf followed by a glass of wine on the 19th hole. It doesn't get much better than that! Concha y Toro's premium line of Gran Reserva wines come in a number of varietals including Cabernet Sauvignon and my favorite, Chardonnay.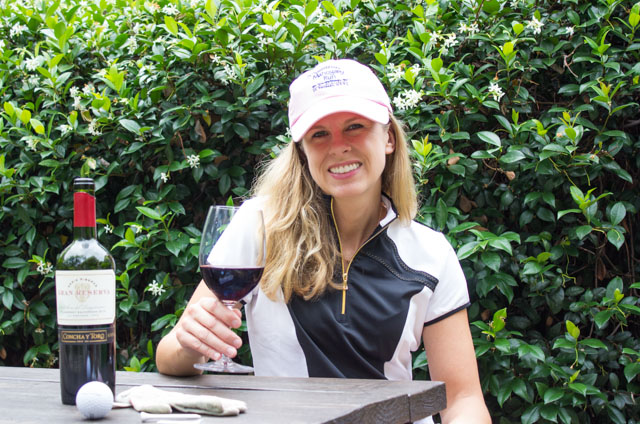 Enjoy a $25 credit on a round of golf at major golf courses nationwide courtesy of Concha y Toro Gran Reserva.
Find a specially marked bottle necker where you buy wine. And you can also enter a great sweepstakes to win – one year of free golf. Check it out!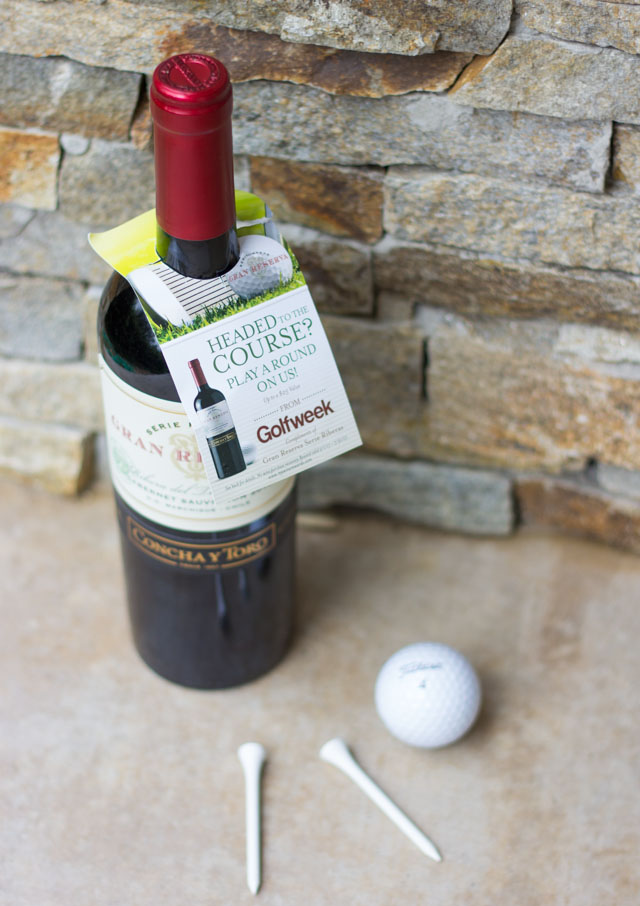 Are you a golf lover or hoping to learn? Leave a comment below and let me know your story!

I was selected for this opportunity as a member of CLEVER and the content and opinions expressed here are all my own.