Kids Craft Week: DIY Desk Organizer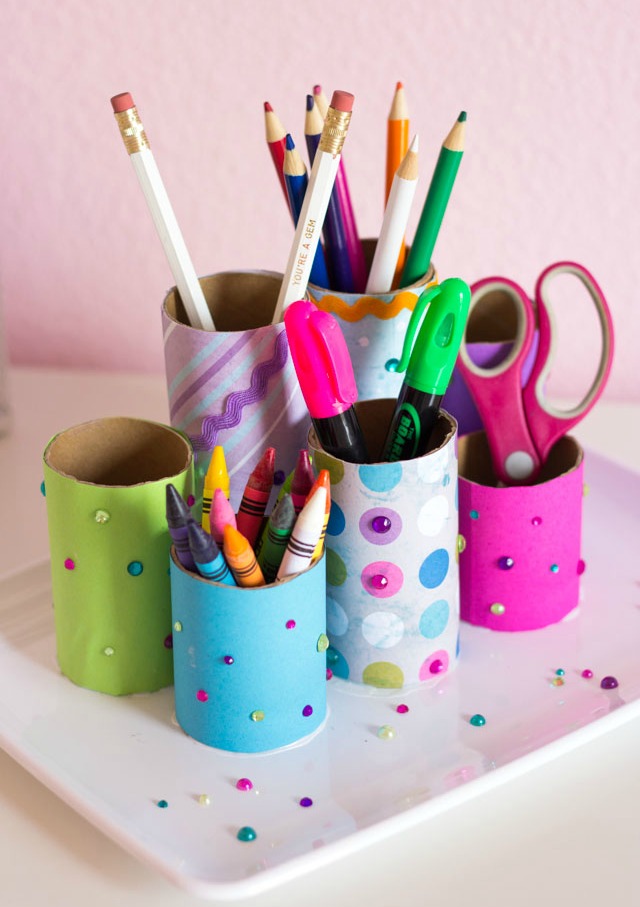 DIY Desk Organizer for Kids
Who knew toilet paper rolls could look so good? We're creating a DIY desk organizer for Day 3 of Kids Craft Week! These colorful desktop organizers use cardboard rolls cut to different sizes to contain pencils, crayons, scissors, and other must-have kids supplies. You can save your paper towel and toilet paper rolls, or buy these sturdy craft paper rolls. This recent project for Oriental Trading's blog is such a fun craft for kids to make to decorate their room. Read on to see how Stella and Hazel made theirs!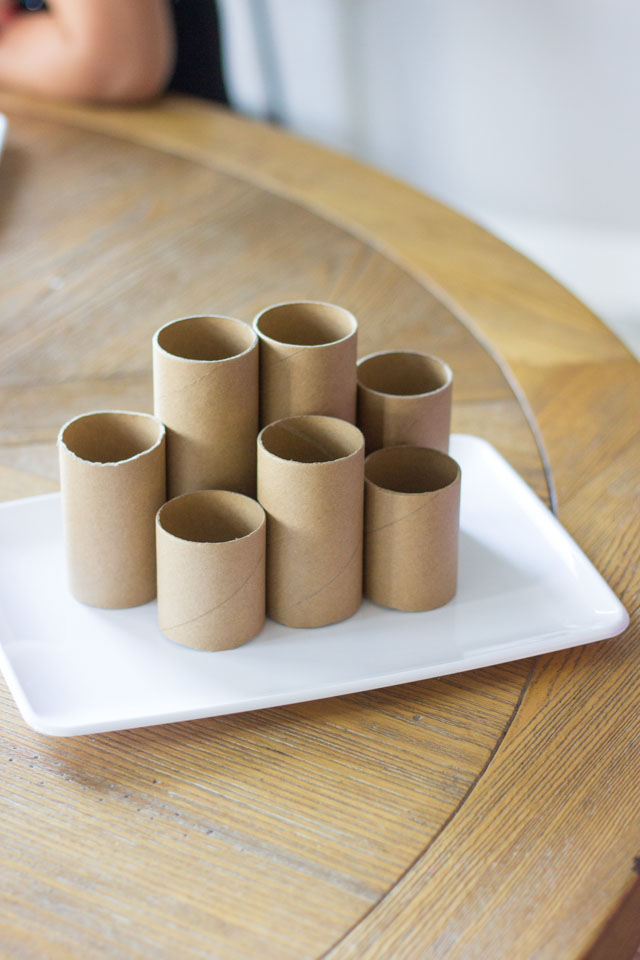 We started by cutting craft rolls into a variety of sizes. This is a job for an adult to do with a craft knife.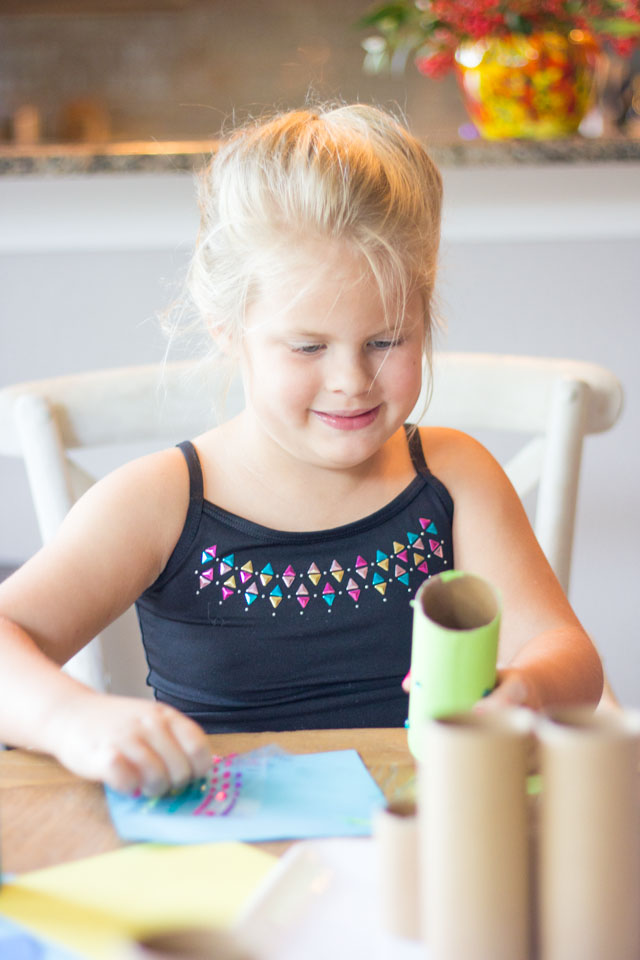 The girls had fun wrapping each craft paper roll with colorful paper. We found that origami paper was the perfect width to wrap around the rolls.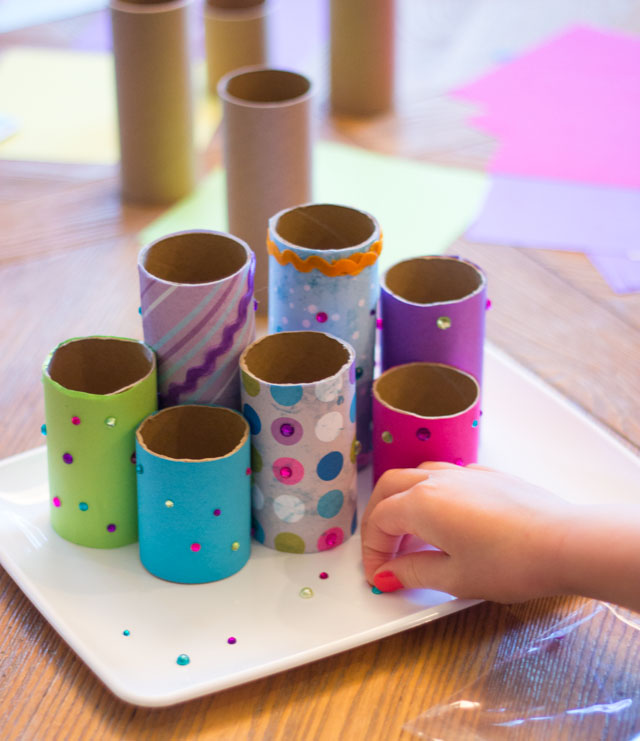 We used a permanent craft glue to adhere the rolls to a tray and then decorated them with mini rhinestones and rick rack.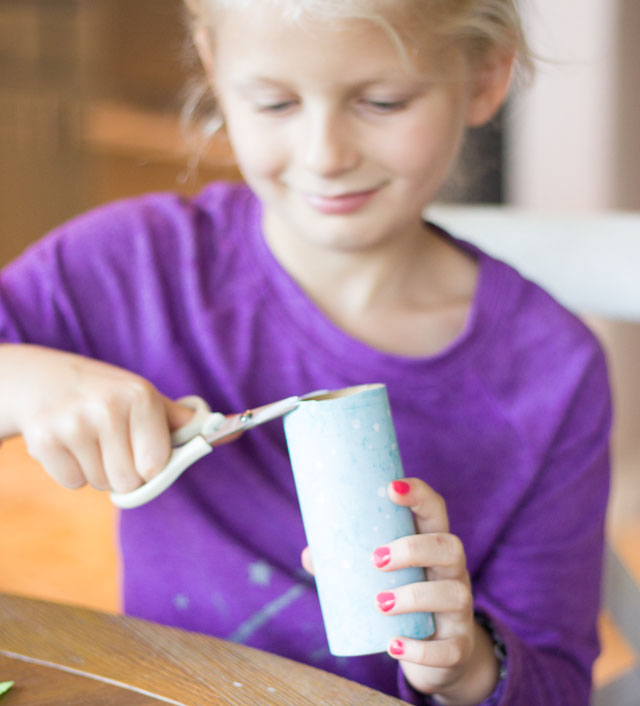 Head to Oriental Trading's blog for a full list of supplies and the step-by-step desk organizer tutorial!
Like this DIY Desk Organizer?
Then don't miss these other fun kids craft ideas!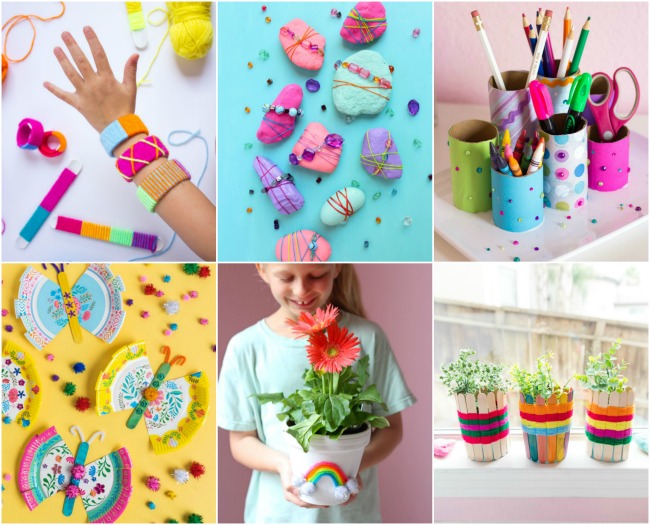 This post is sponsored by Oriental Trading.