Host a Kids Easter Bunny Brunch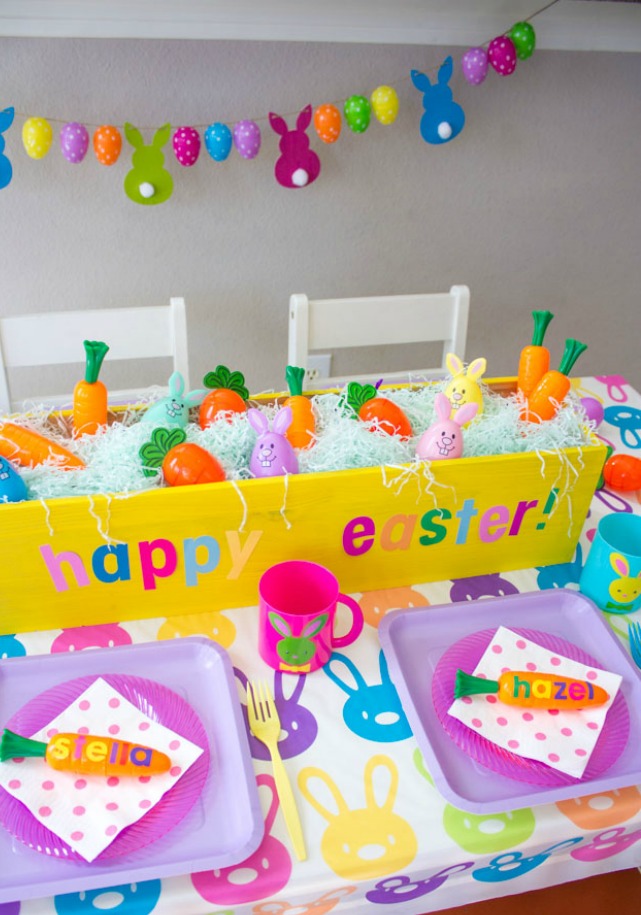 Kids Easter Bunny Brunch Idea
I created this Easter bunny brunch for Oriental Trading over a month ago. However I can't wait to recreate it for Stella and Hazel. We'll invite a couple of their friends for a fun playdate and backyard egg hunt! By covering a kids' play table with a colorful tablecloth, blowing up a couple Easter bunny balloons, and creating a simple centerpiece of candy-filled eggs, you can make for an extra special brunch without a lot work on your part.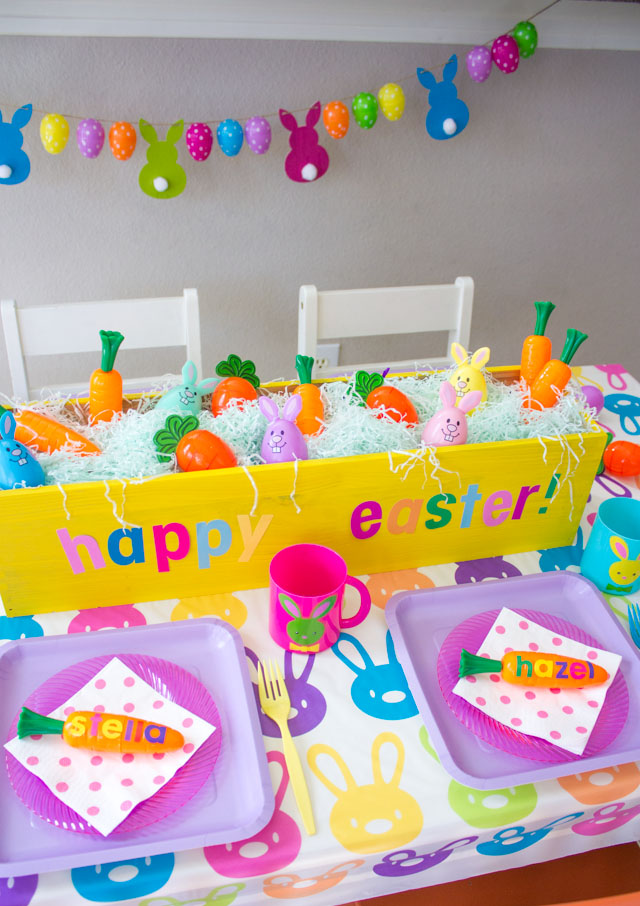 You can make a fun "carrot patch" centerpiece by painting a wood planter box and filling it with Easter grass, plastic bunny eggs, and carrot eggs. I used the same carrot eggs to make little place cards for each child. Just fill them with candy and add stickers on top to spell each child's nameThis Easter bunny garland is also simple to make. Just paint these wood Easter bunny shapes and string them onto twine along with some colorful plastic eggs.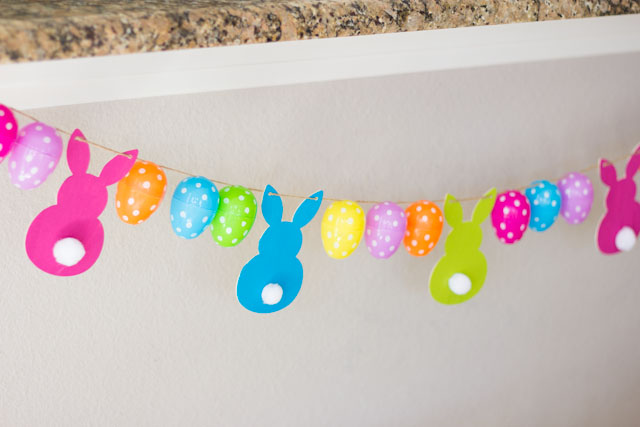 For simple and kid-friendly brunch food stick with muffins and fruit, and a special drink in cute bunny mugs!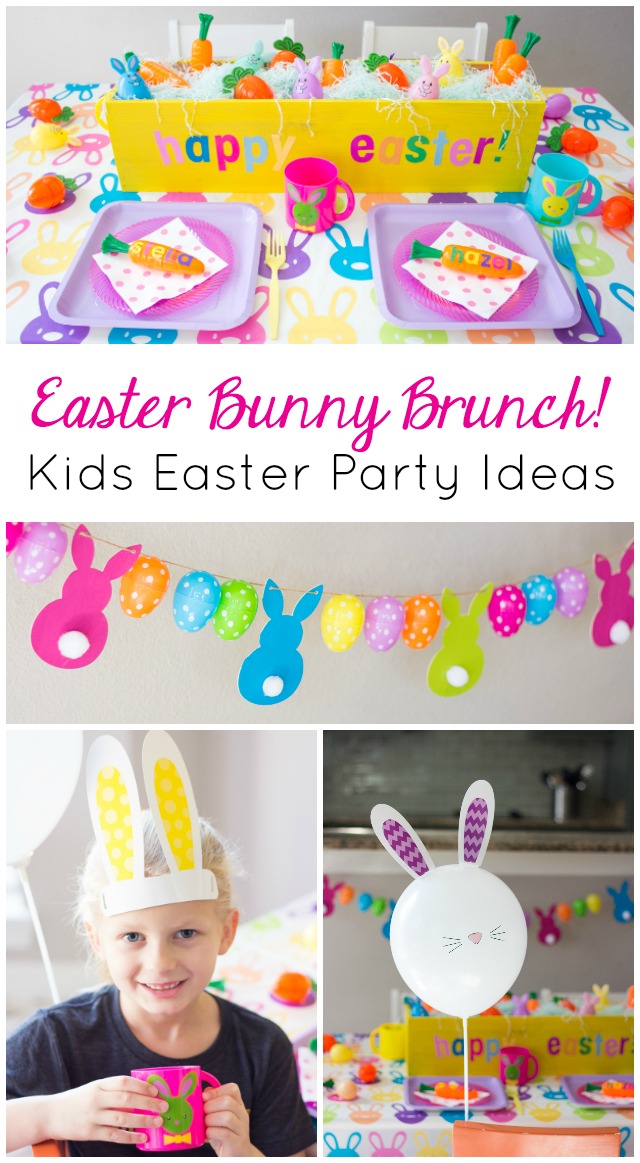 Like this Easter brunch idea?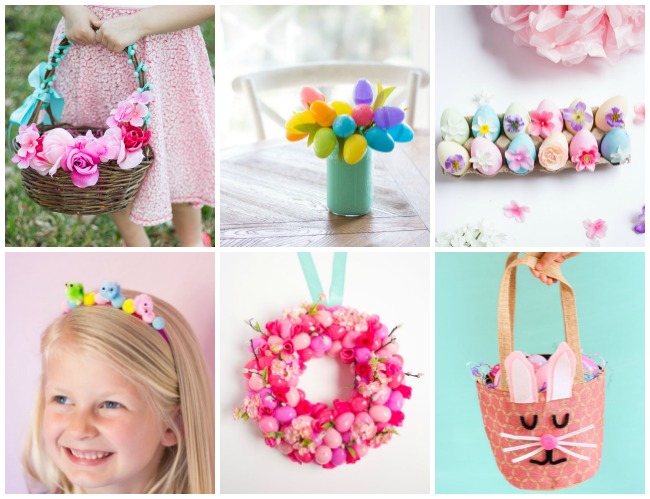 Oriental Trading sponsored this post.