The Craft Supplies Closet of My Dreams!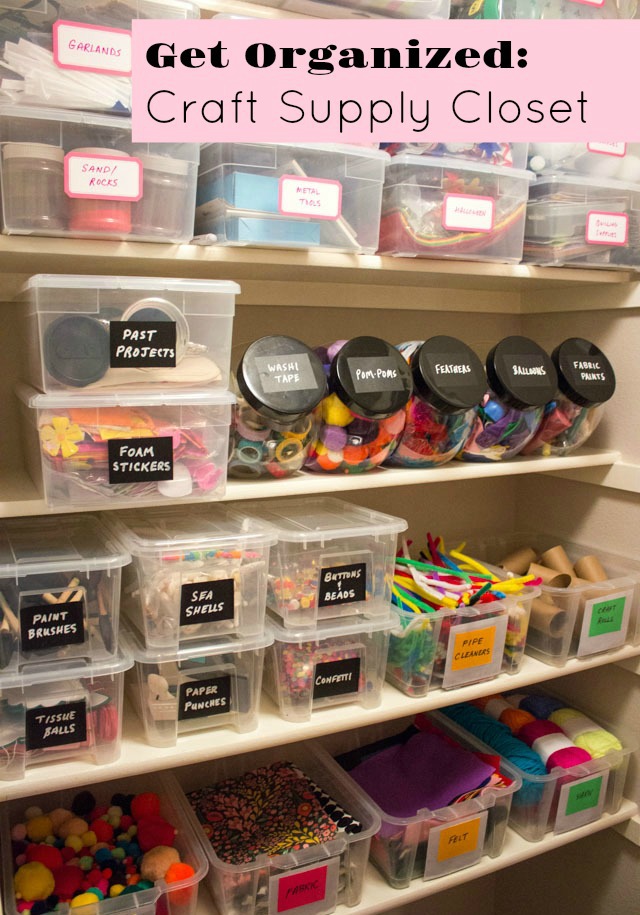 Craft Supplies Storage Ideas
There is not much that makes me happier than organized craft supplies. Who else is with me on this?! Introducing my new craft closet! I've always tried to keep my craft room relatively clean. That means usually letting it go over the course of the week and then picking up the pieces on the weekend. However, being a professional crafter means accumulating more craft supplies than you know what to do with. It's a good problem to have!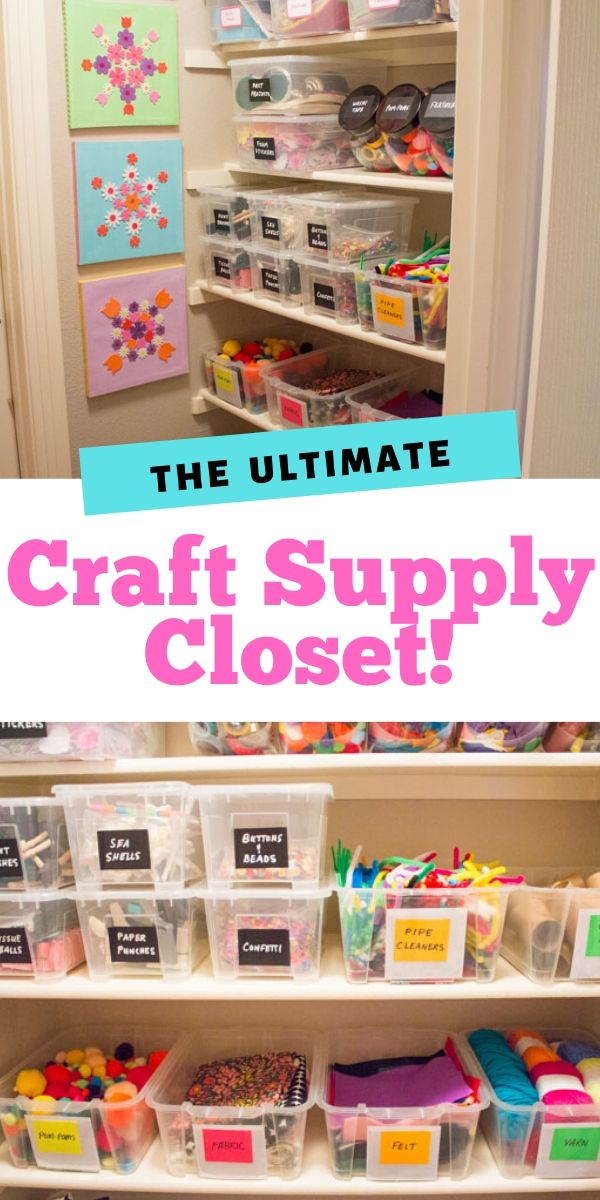 Creating a Dedicated Craft Closet
This year I outgrew my craft room storage and had to commandeer an upstairs closet for my craft supply overflow. What previously held a mishmash of old electronics is now the craft supplies closet of my dreams! Read on to see how I partnered with Oriental Trading to create my new happy space. Then head to Fun365.com for my tips for creating your own beautiful craft supply storage, whether you have a shelf, a closet, or a full craft room!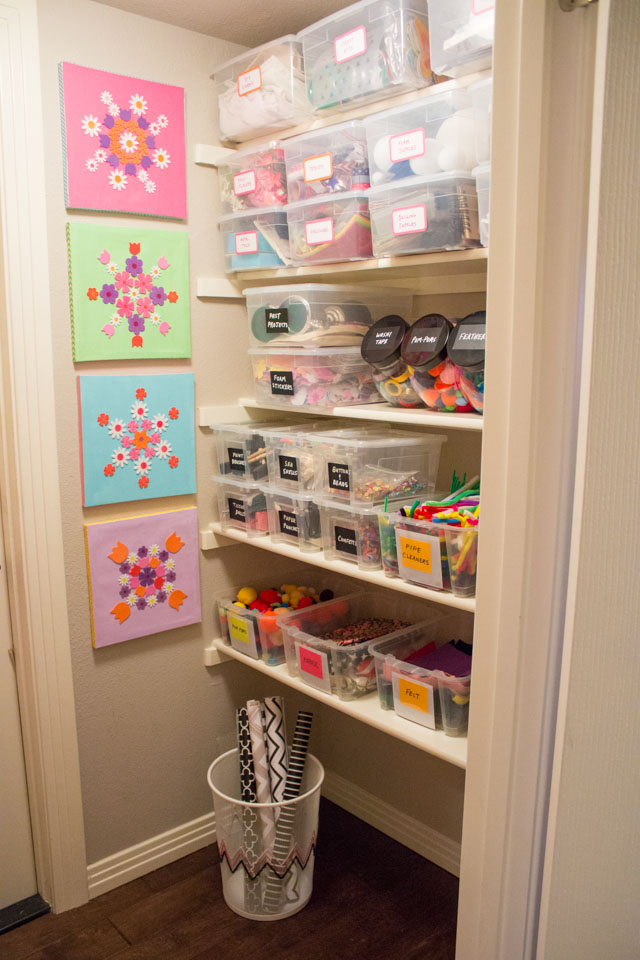 How to Organize Your Craft Supplies
The trick to getting organized? Corral similar supplies in clear boxes with labels so you can find what you need easily. I used a variety of clear storage boxes from Oriental Trading to hold different sized craft supplies. I find that taking craft supplies out of their original packaging often makes them look nicer and take up less space when storing them in the clear boxes.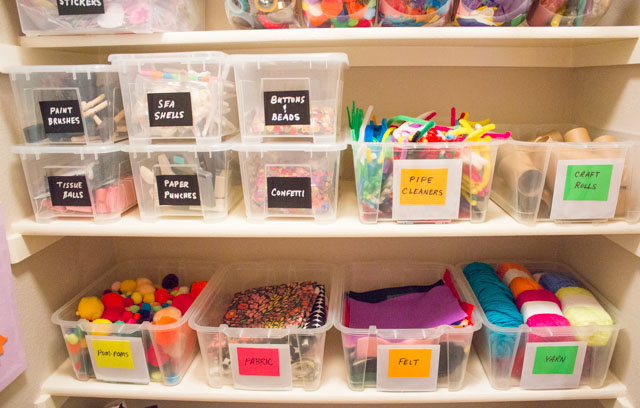 Maximizing Wall Space in Your Craft Closet
I tried to maximize the wall space of the closet by hanging a file folder and filling it with all my stencils. I also used the wall to store some of the wreaths I've made when they aren't in use.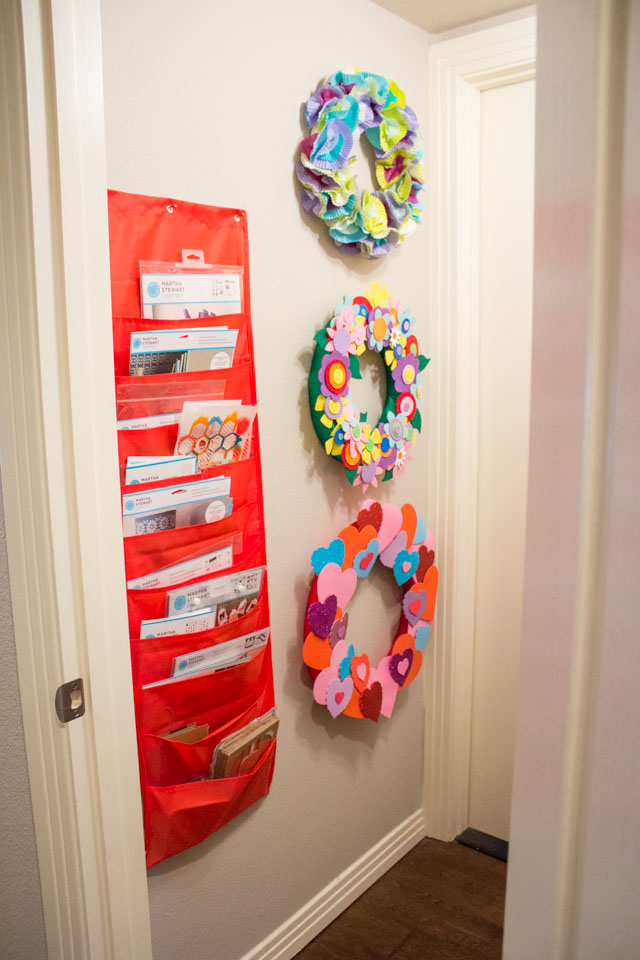 One thing that I've found in my craft room, and now in my new craft supply closet, is that once you get a good organization system in place, it is SO much easier to keep it up! When everything has its place you are much more likely to put it there to begin with.
Additional Craft Storage Ideas
Transform an old file cabinet from the thrift store into awesome craft supply storage with this tutorial!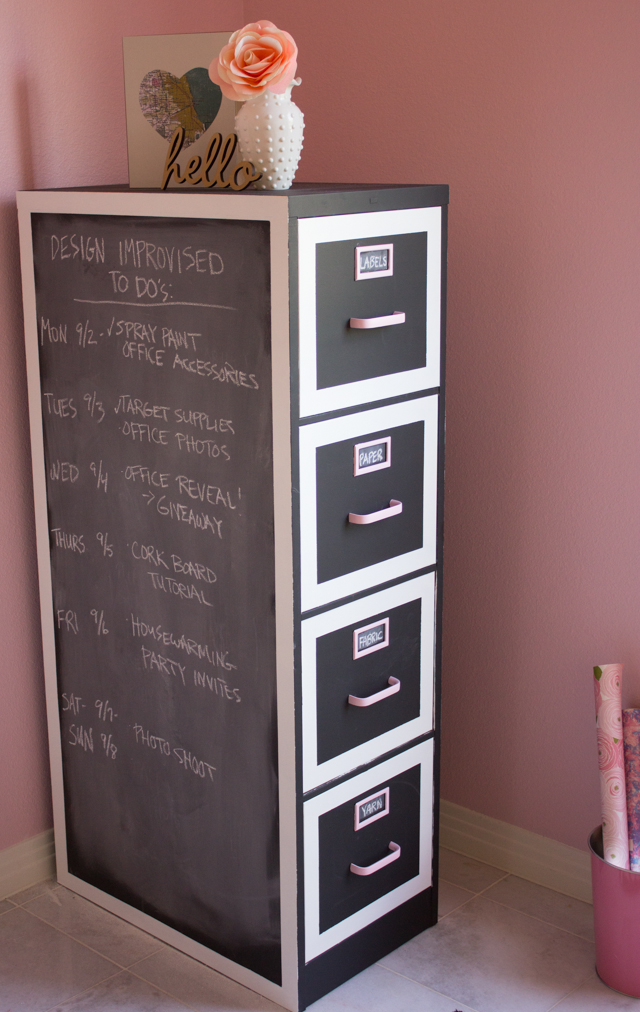 This piece of craft furniture is make organizing your supplies easy. Check out how I organized my cabinet here.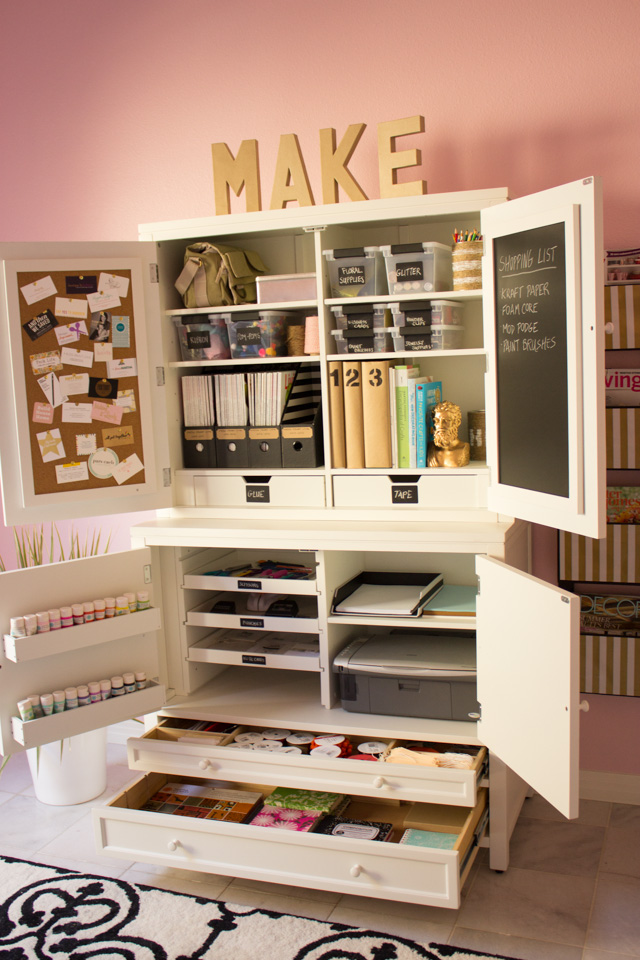 My Favorite Craft Storage Supplies
Clear bins are where it is at when it comes to making your craft supplies look great. They help you find thing easily too! Here are some storage solutions I recommend.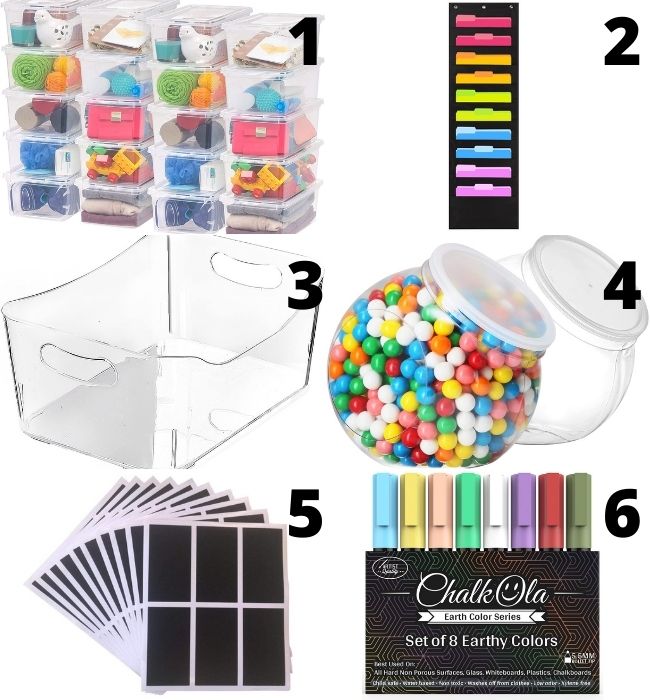 Head to Oriental Trading's Fun365.com for my 6 Steps to an Organized Craft Closet and a list of all the storage supplies I used! This post is sponsored by Oriental Trading.