Eat, Drink, and Be Merry!
December 19, 2015 | FILED UNDER: Uncategorized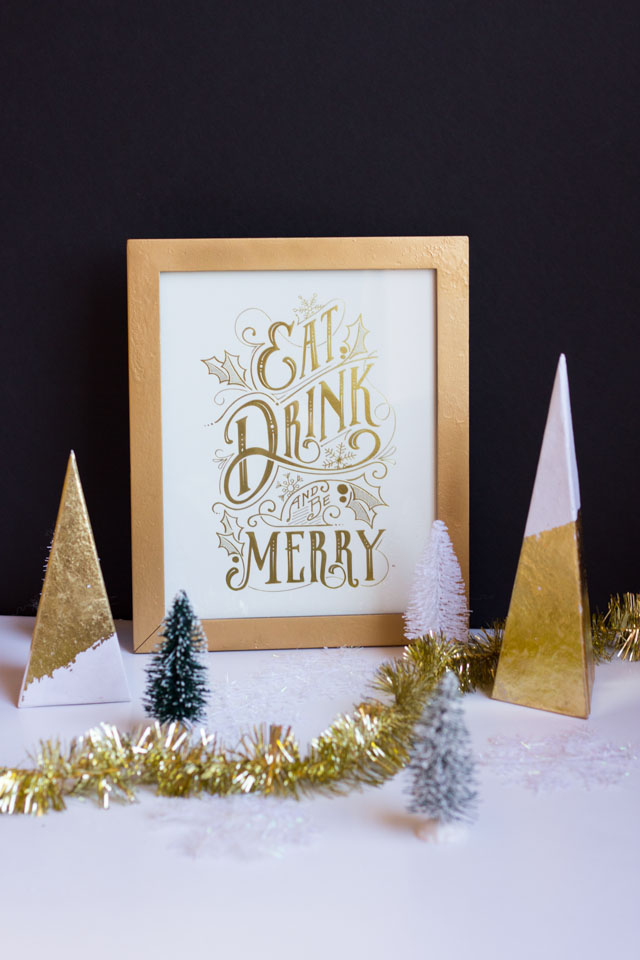 Gold foil print via
Minted
(affiliate link)
Happy Holidays dear readers! Just a quick note to let you know that I'll be taking off the next couple weeks to do a little of the above, and I hope you do the same! I'm looking forward to spending some quiet, unplugged time with my family and to slow things down a bit before gearing up for another fun year.
I'll be back in January to celebrate Design Improvised's 5th anniversary (how is that possible?!). In the meantime, I hope you have a very Merry Christmas and a Happy New Year!