I Want to Send YOU a Valentine!
February 04, 2015 | FILED UNDER: Uncategorized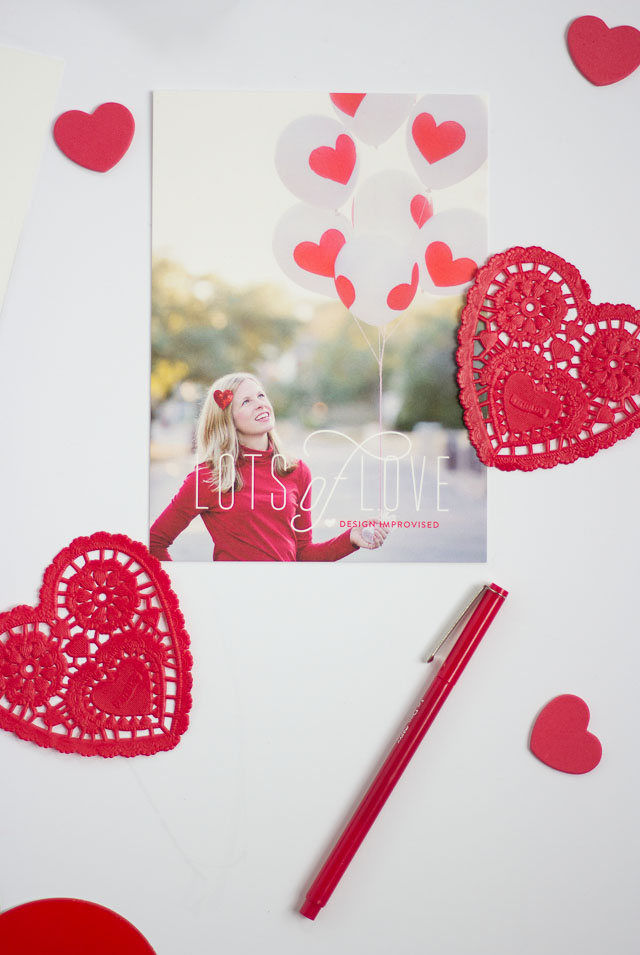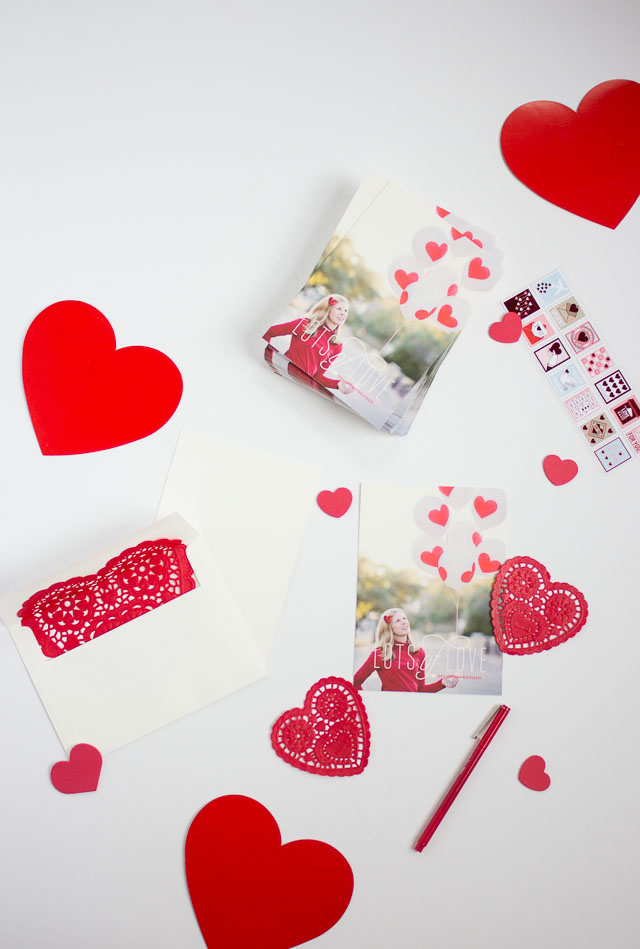 Valentine's Day is only 10 days away and I'm ready to stuff my mailbox full of Valentines…to you! I had so much fun sending some love to my readers last Valentine's Day that I want to turn it into an annual tradition. A couple of you even sent me a Valentine back which was SO awesome. To get one this year, just leave a comment at the end of this post!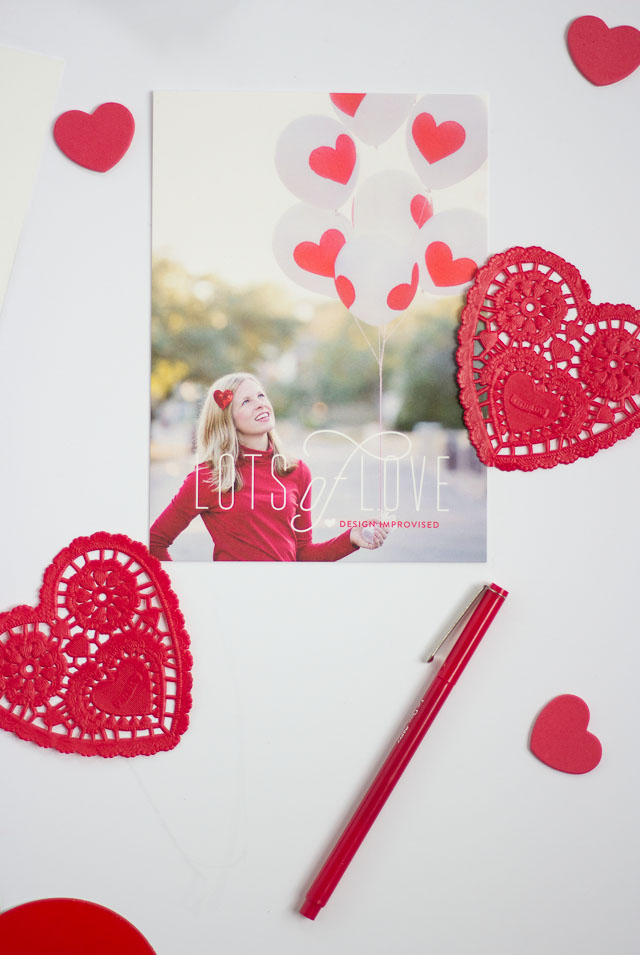 This year my friends at
Minted
have generously provided me with some of
their gorgeous Valentines
to send to you. If you haven't seen Minted's cards (I chose 
these
in their luxe DoubleThick Paper), now is your chance to see them firsthand! I have my talented photographer friend Candice Stringham to thank for this photo she took of me and my
heart balloons
last year – it's one of my favorites!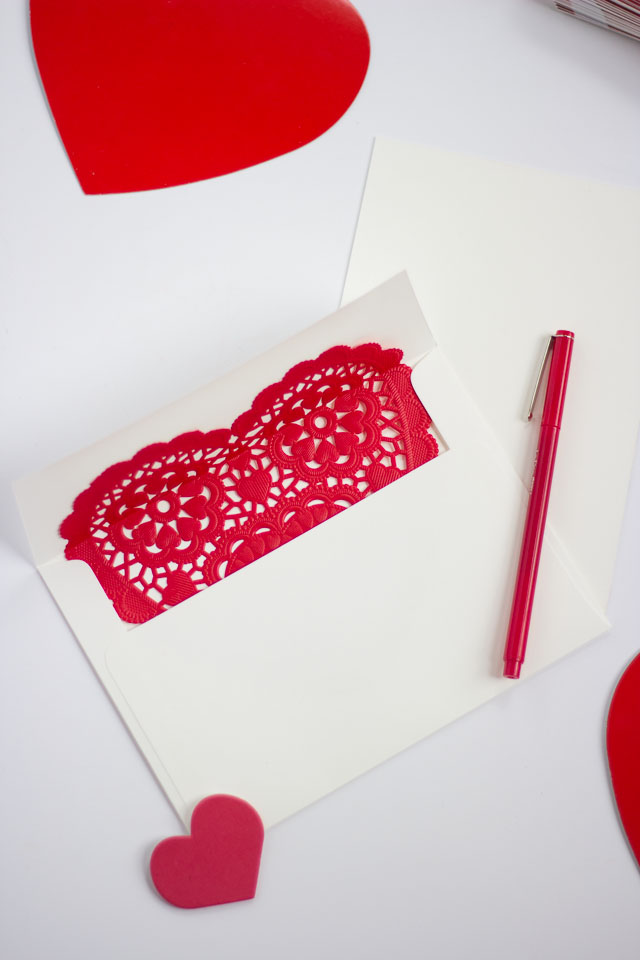 When you look in your mailbox and see an envelope with every inch covered in heart stickers you'll know it's from me! 😉 This doily lined envelope is a simple DIY to make your Valentine's Day cards extra sweet – just slot a heart doily in the envelope, line it up so it is straight, and add a dab of glue or small piece of double-sided tape to the back top part of the doily to hold in place!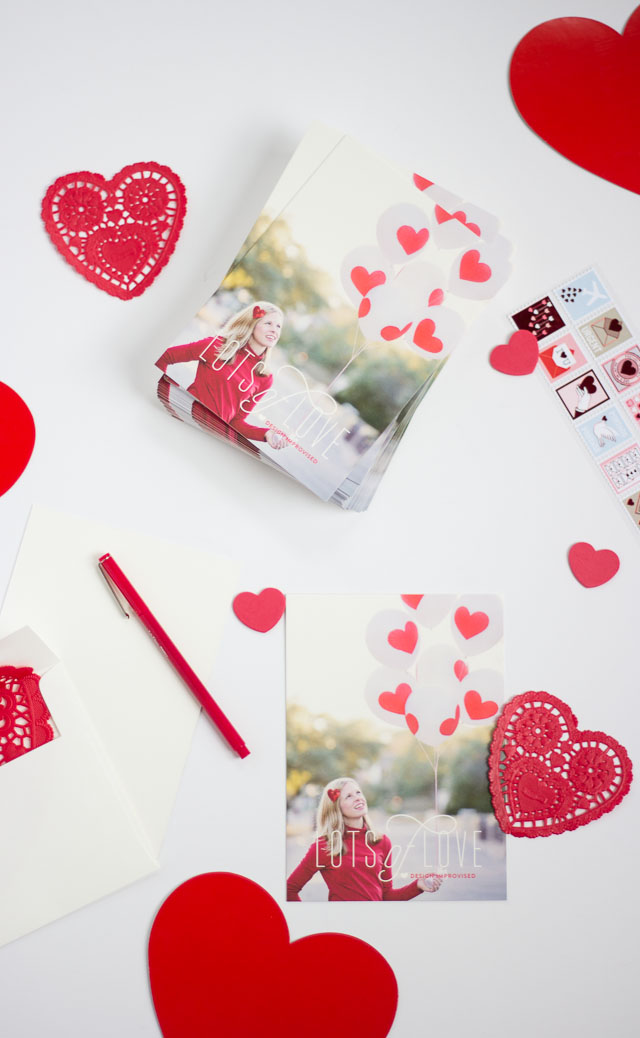 I hope to have the chance to send some love your way – the first 40 readers to leave a comment below will get a Valentine in the mail! (I'll follow up via email for your address)