6 Simple Fall Craft Ideas
September 19, 2014 | FILED UNDER: Uncategorized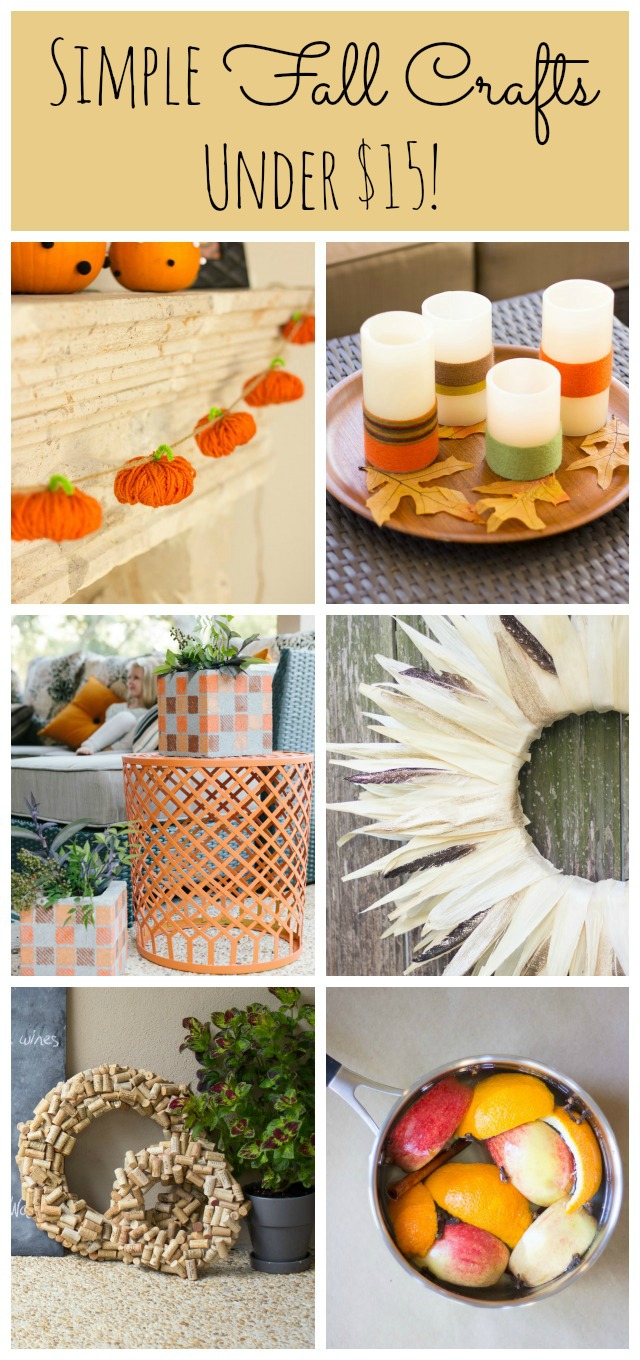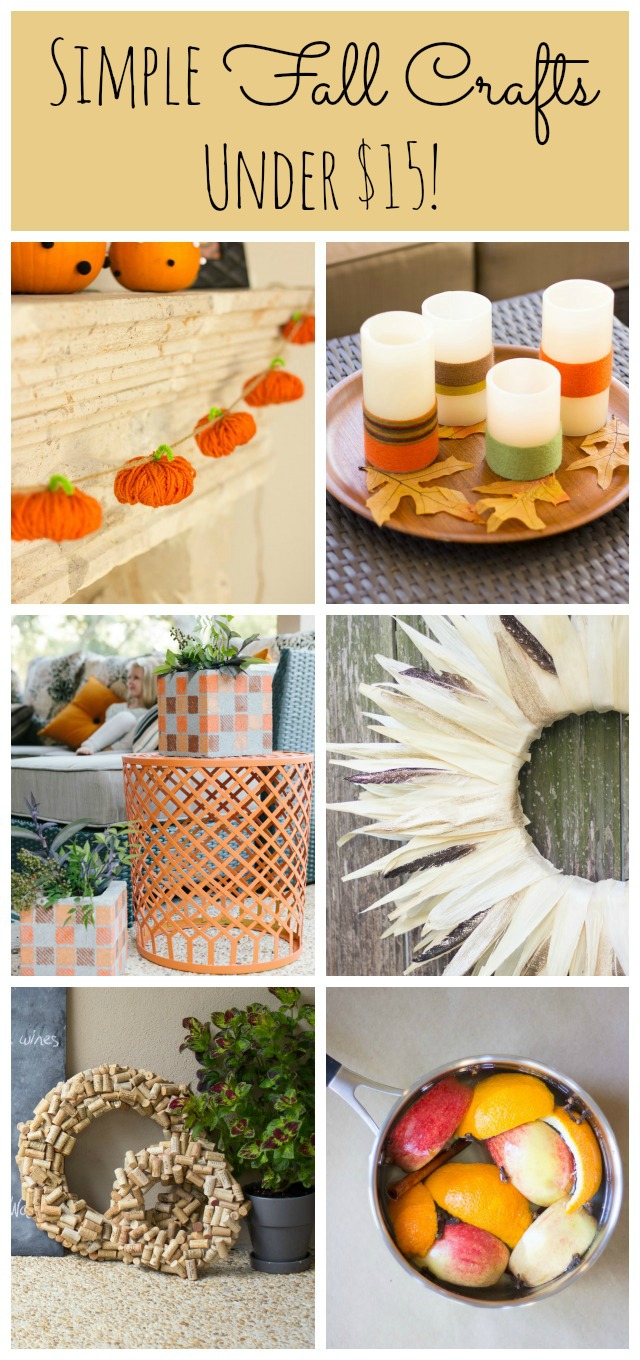 Based on my Instagram feed, it looks like fall crafting is in full swing (I happen to follow a lot of DIY bloggers!). Fall is one of my favorite times of the year to decorate our home with things I've made. I wanted to share a few of my favorite fall projects from years past in case you are in the mood to do some fall crafting this weekend!
1. Yarn pumpkin garland – these simple pumpkins are just involve wrapping yarn around your fingers and tying to some twine with a pipe cleaner stem.
2. Yarn wrapped candles – a little yarn gives LED candles a cozy fall makeover.
3. Stenciled cinder block vases – show off some fall foliage in these vases stenciled in oranges and browns.
4. Corn husk wreath – an eye-catching wreath that you can keep on your door through Thanksgiving!
5. Wine cork wreaths – are you a wine cork collector? Then this is the project for you!
6. Stovetop potpourri – once you make a pot of this, you'll want to have some simmering on your stove until spring.
Happy crafting!