Happy Valentine's Day!
February 14, 2014 | FILED UNDER: Valentine's Day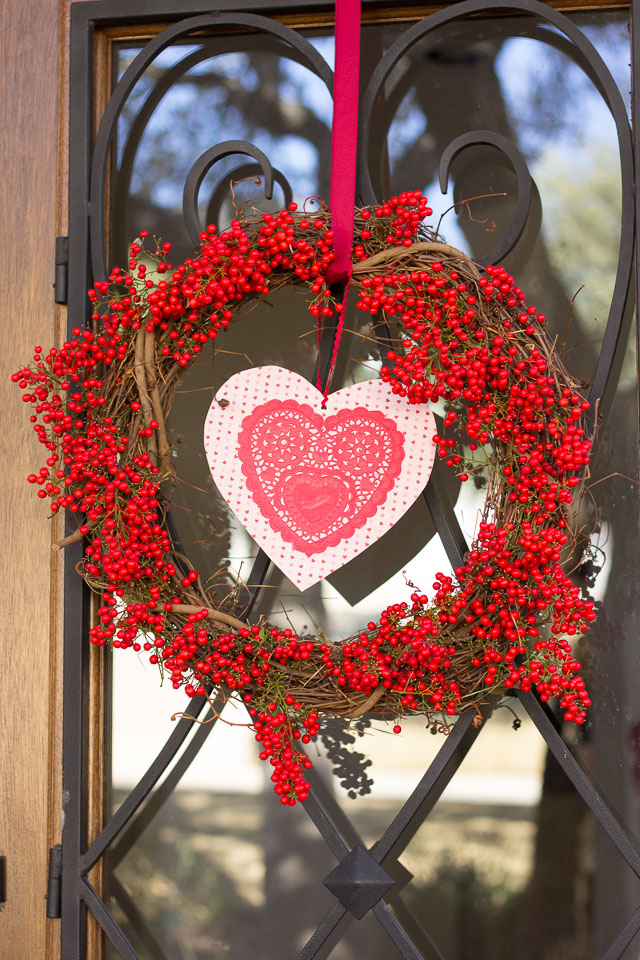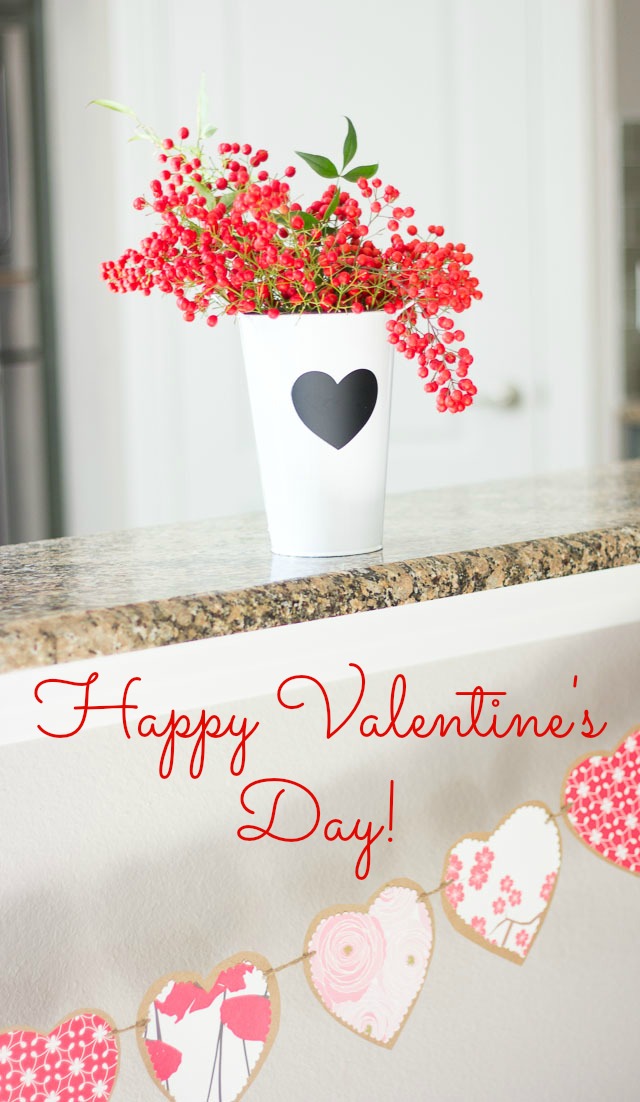 Happy Valentine's Day everyone! I hope you get to spend the day with those you love. My girls and I are having a special Valentine's breakfast and then Ross and I are grilling surf and turf tonight. It is supposed to get to the 80s here today, so the perfect evening for a meal outside. Maybe I'll surprise Ross by setting out a nice tablecloth and some candles on the picnic table. 😉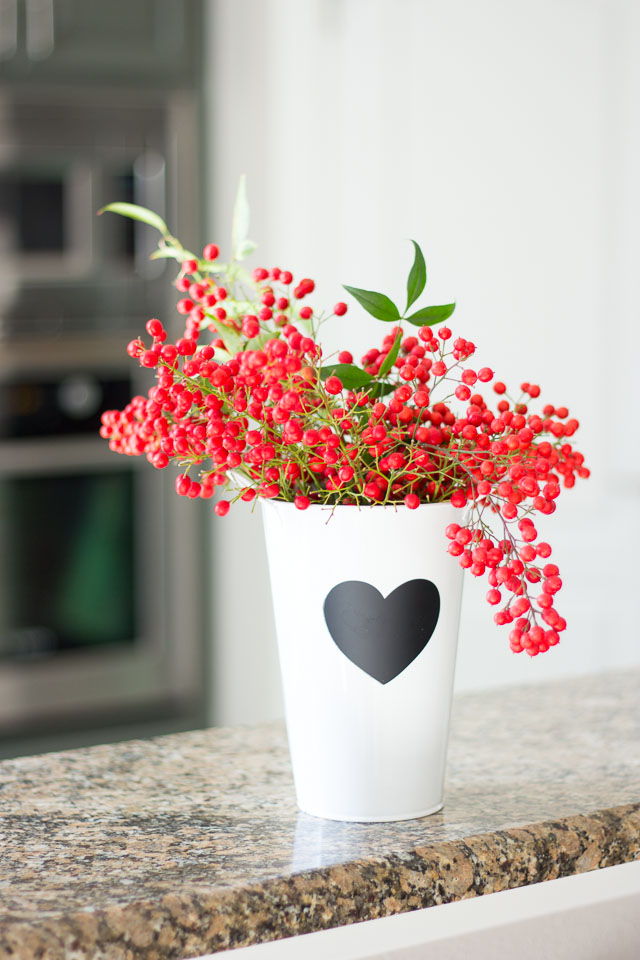 Who needs roses when I can fill a vase with these gorgeous red
nandina berries
from our yard? Nandina seems to grow all over the place in Texas. I've spotted a bush or two in almost every neighbor's yard. We have several bushes in the back yard and I've been loving cutting berries from them. I used them in my
Christmas arrangements
, and thought they would be great for Valentine's Day in this $3 bucket I got from the Target Dollar Spot. I also made a quick wreath for our front door with them by just slotting the bunches into a grapevine wreath form. No glue required! I hung paper heart down the middle.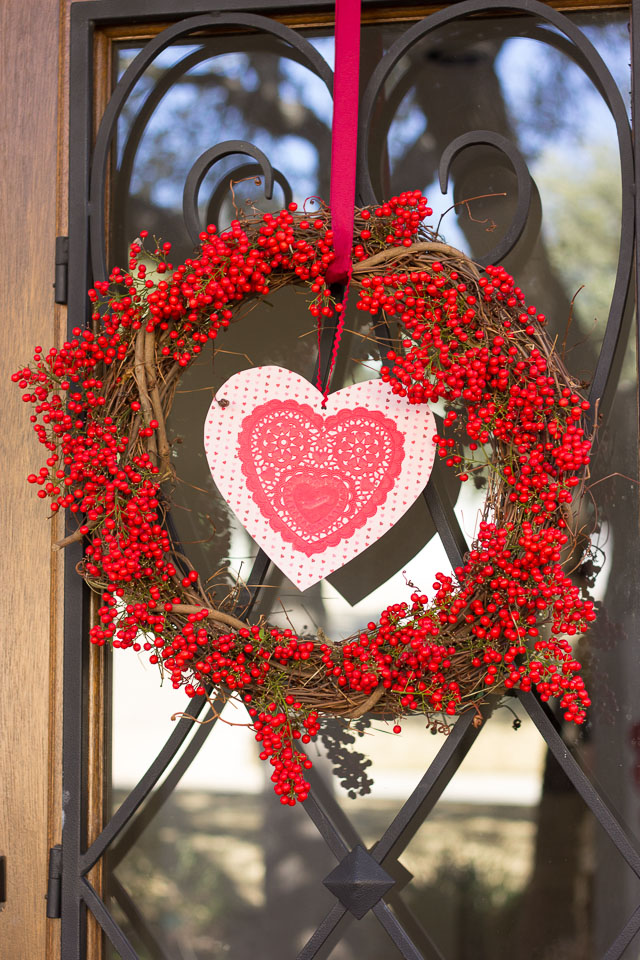 I was inspired by this
heart-shaped nandina wreath
on SouthernLiving.com. I absolutely loved it, but couldn't find any heart grapevine wreaths at the craft store. I'll keep this idea for next year!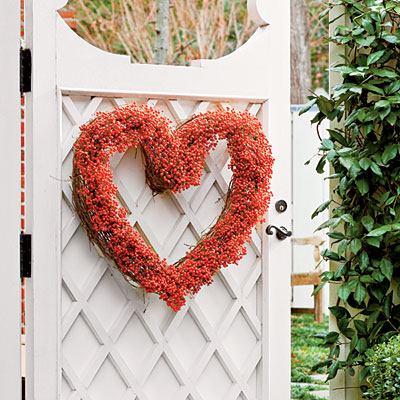 Source: SouthernLiving.com
While I've enjoyed all the Valentine's crafting, I'm excited to switch gears and focus on home projects over the next month. Next week we'll be starting with some playroom projects!