Project Life Party
October 25, 2013 | FILED UNDER: Uncategorized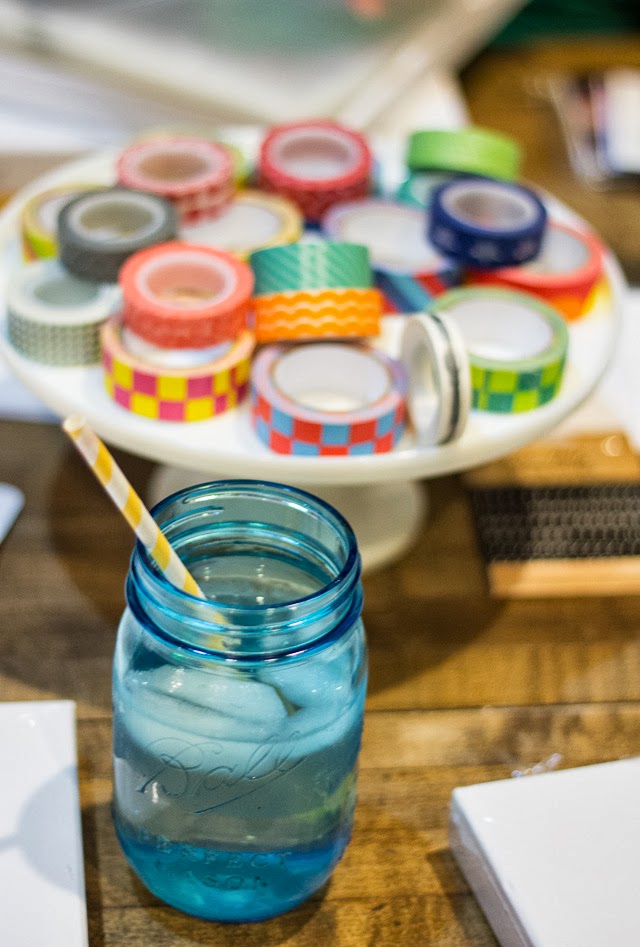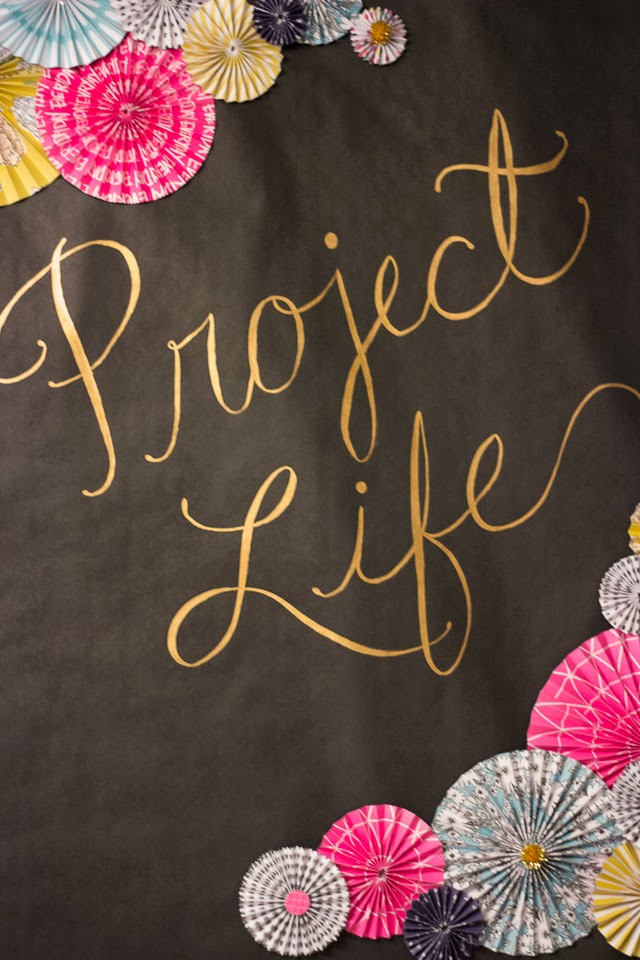 A couple weeks ago I got to attend a super fun (and amazingly decorated) party thrown by San Antonio friend – photographer and blogger Candice Stringham. She brought together several local bloggers for a night of "Project Lifeing". Never heard of
Project Life
? Neither had I until Candice introduced me to it, but I'm so glad she did!
Project Life is pretty much a modern and fresh take on scrapbooking and memory keeping. Created by
Becky Higgins
, it's genius in that eliminates a lot of the legwork of a traditional scrapbook (no cutting and gluing little pieces of paper, adding stickers, etc.), but the finished project still looks just as cool. Here's one of my in-progress pages: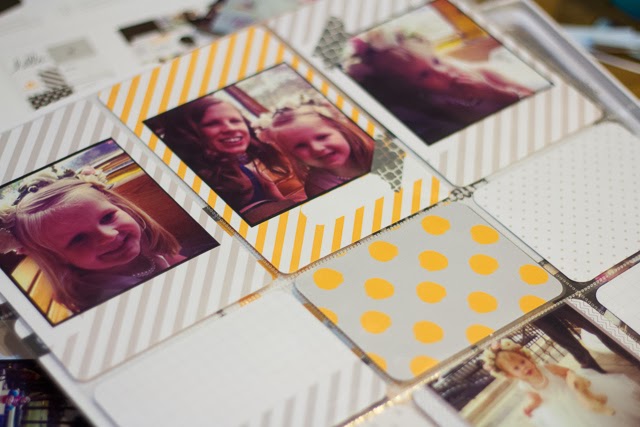 Each album is built around a
kit of these cards
that you slot in next to your photos – some with room to write memories on, others with cute sayings or graphics. There are lots of different kits to pick from. The one I chose (below) is called the
Midnight Edition
. You can find these kits on
Amazon
and craft stores like
Hobby Lobby
.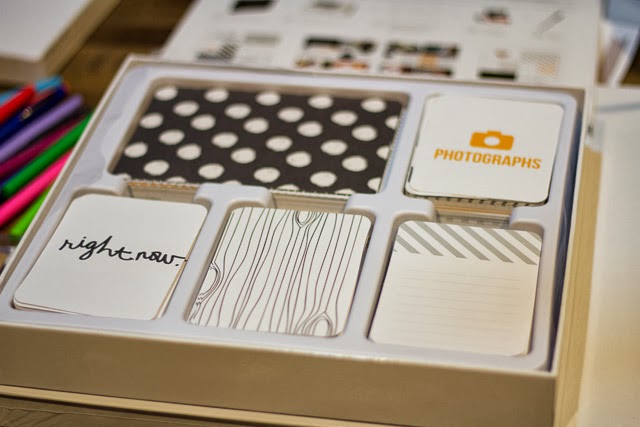 Candice's idea to throw a party so friends could each work on a Project Life album couldn't have come at a better time for me. Other than my girls' baby books, I haven't put together a single family album since they've been born. All my photos are buried on my computer – I just downloaded 3,500 photos from my iPhone to my computer a couple weeks ago – yikes!
It felt good to finally get some of those photos on paper. We each brought photos with us that were printed by
Persnickty Prints
, which makes sizes specifically for Project Life books: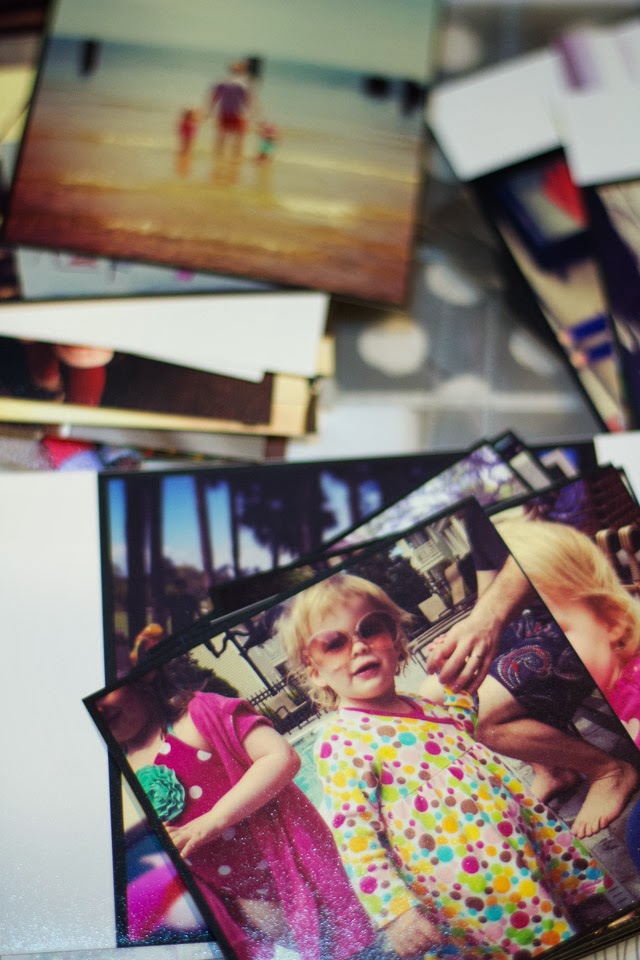 I made a lot of progress in one night towards creating an album that my girls can have fun looking through. It felt like a big accomplishment!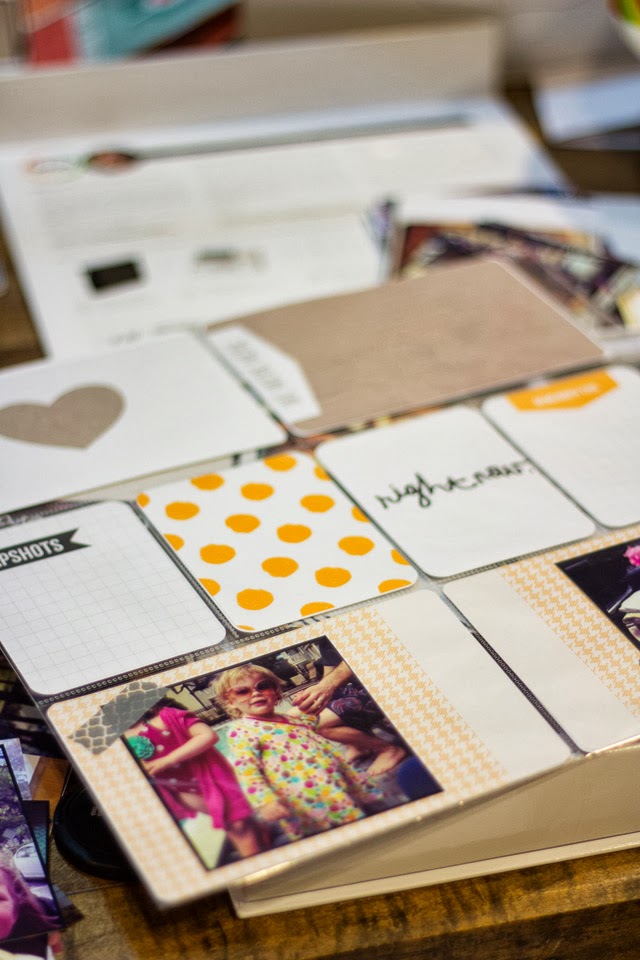 This party reminded me of my Design Improvised DIY Nights of the past (hopefully to be revived again soon!). If you're looking for something for a group of your girlfriends to do together, a Project Life party is such a fun idea.
I mean, what girl wouldn't like a party where the centerpiece is a cake stand full of washi tape and you get to drink out of Ball jars?!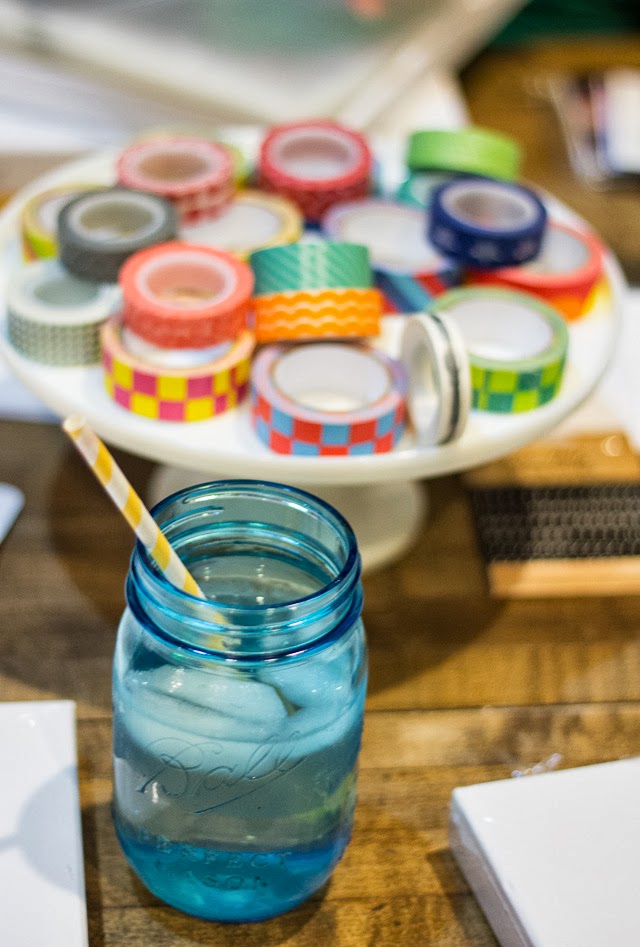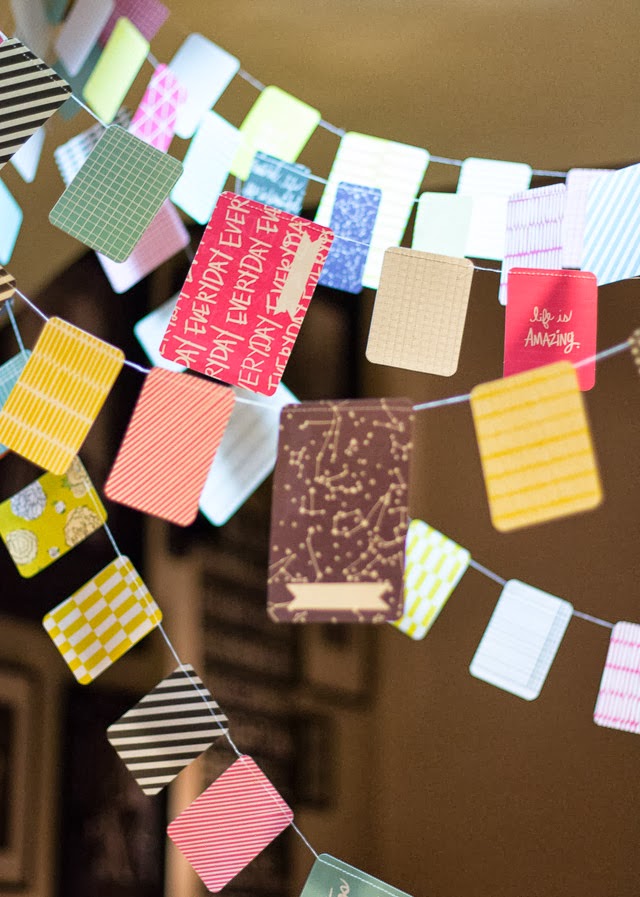 I'm curious, have any of you made a Project Life book? Tell me about it! 
I received products from the Project Life party. All content and opinions are my own.