Our Living Room
October 31, 2013 | FILED UNDER: Uncategorized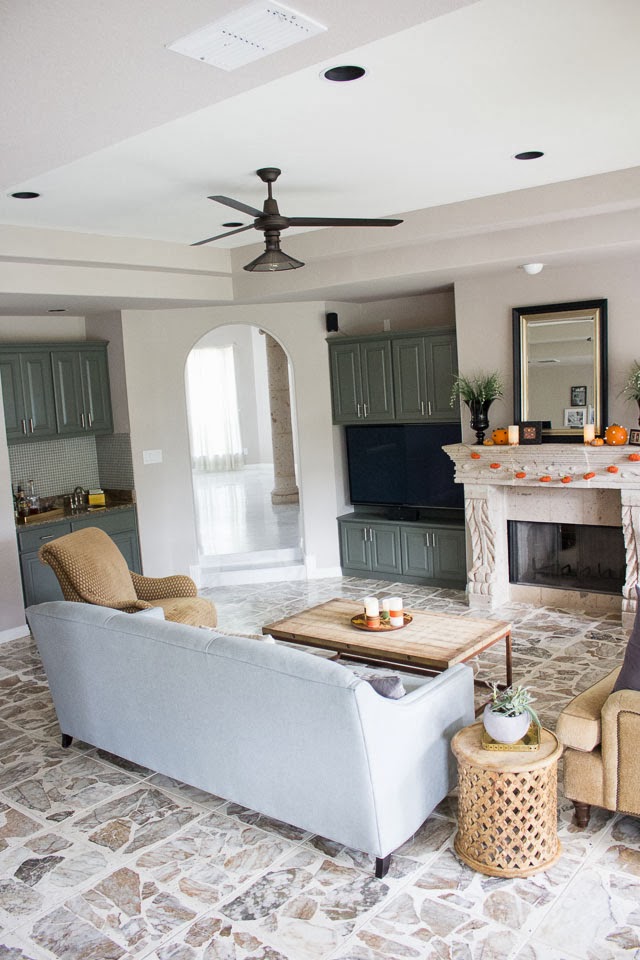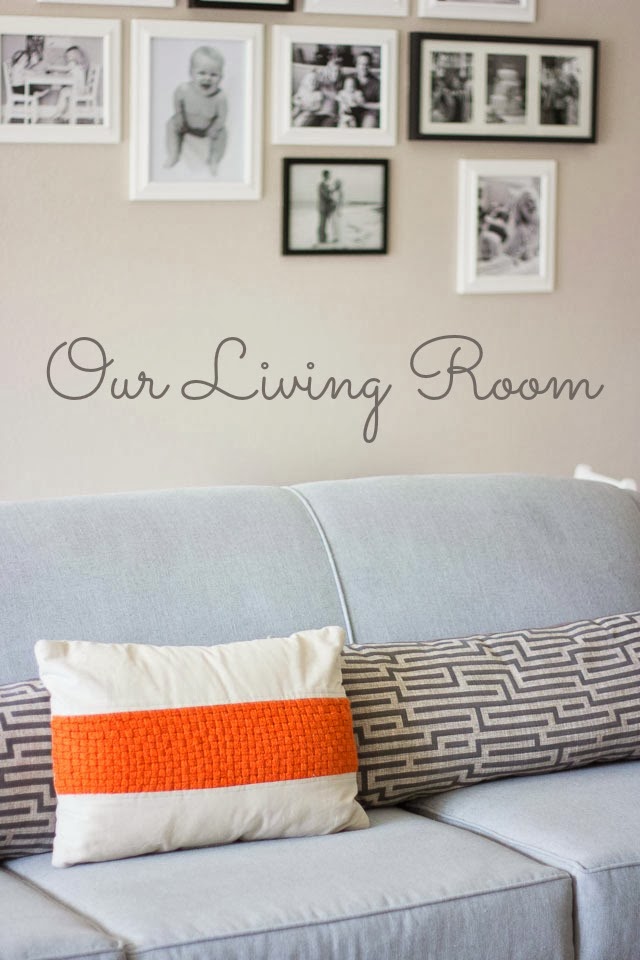 Some of you have been asking for more photos of our new home. Well, truth be told, we don't have many photo-ready rooms! We did however have an incentive to spruce up our living room prior to our
housewarming party
, so I thought I would share it with you.
While the girls were at preschool the other morning I scooped up all the toys and clutter, wiped the sticky fingerprints off the girls' play table, and plumped up the pillows in order to take pics!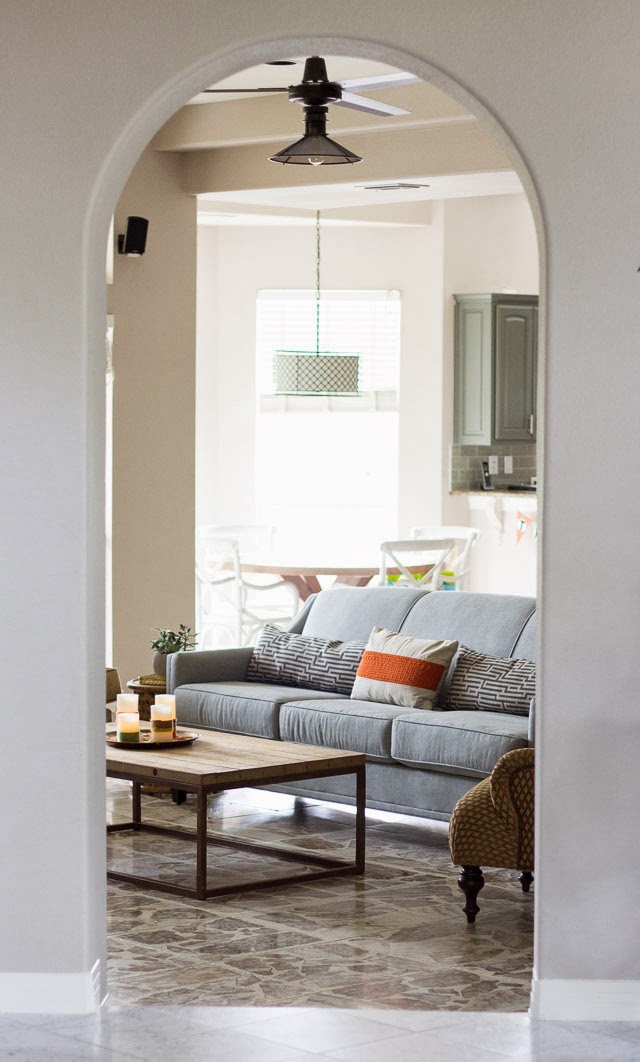 It is still a work-in-progress, but it is looking a lot better than it did! The week prior to the party we had no coffee table, no throw pillows, and nothing on the walls. Nothing like having guests coming over to kick you into gear.
We still need a rug so please throw out any suggestions you have to pair with these crazy floors!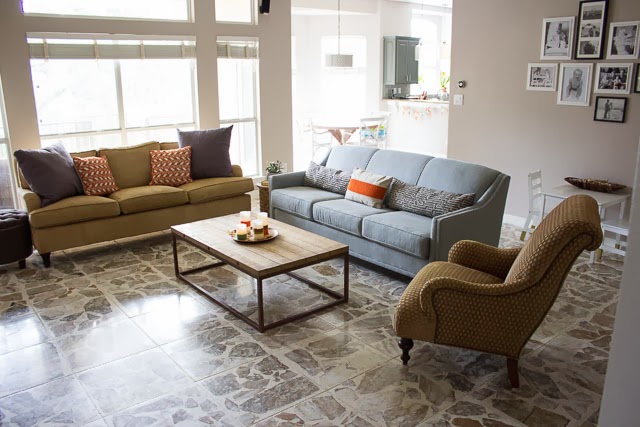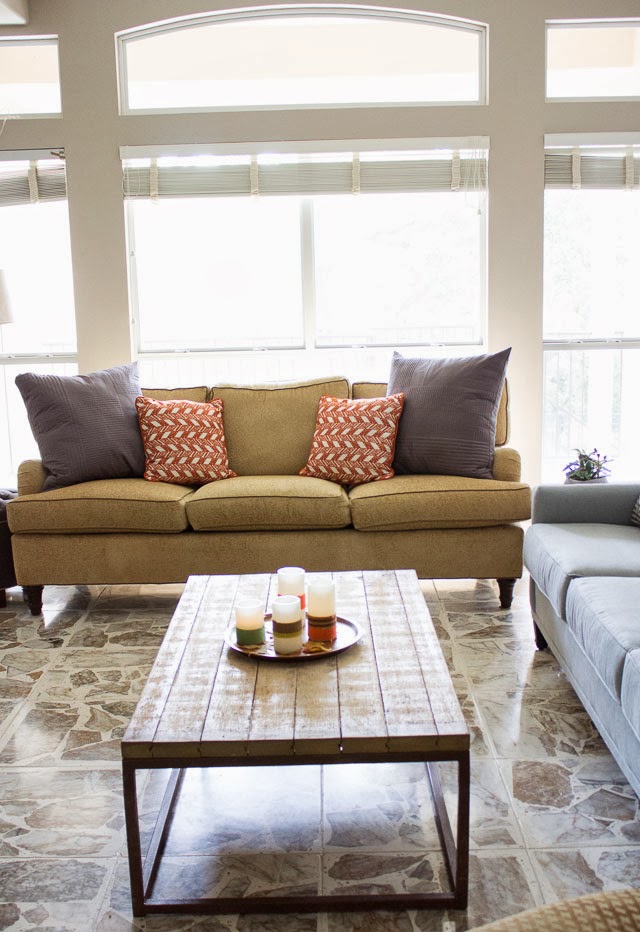 I am pretty excited about 
this coffee table
 we scored from the Restoration Hardware outlet – we got it for almost half the price it is sold for online. However, I'm not very good at coffee table styling, so my
yarn wrapped candles
are the only thing I've put on top of it so far.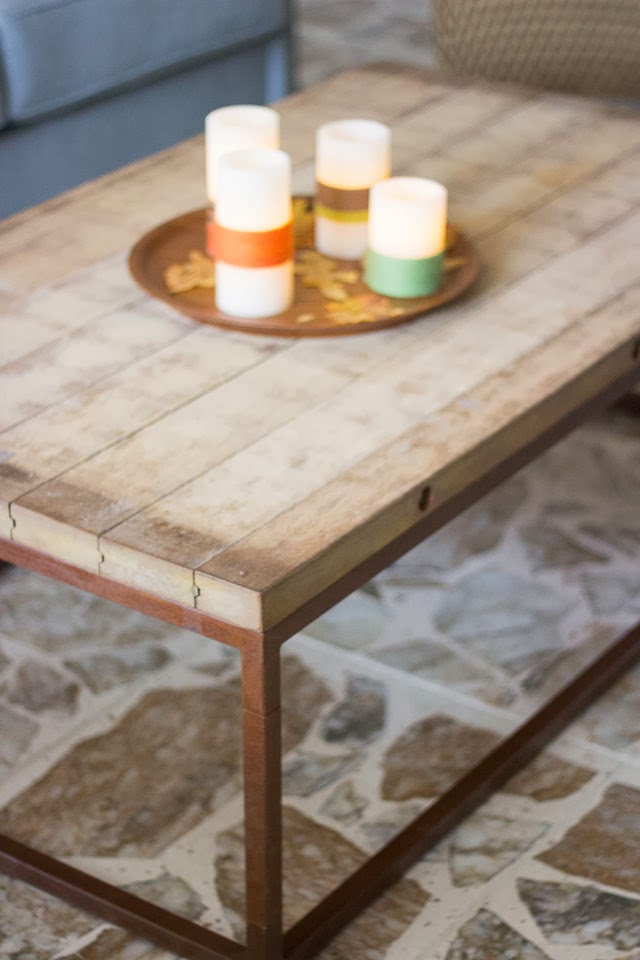 For the sake of having something on the walls we hung up a gallery wall of family pics the morning of the housewarming party! I also couldn't resist buying one of those ever-so-popular fiddle leaf fig plants to inject something green into the room.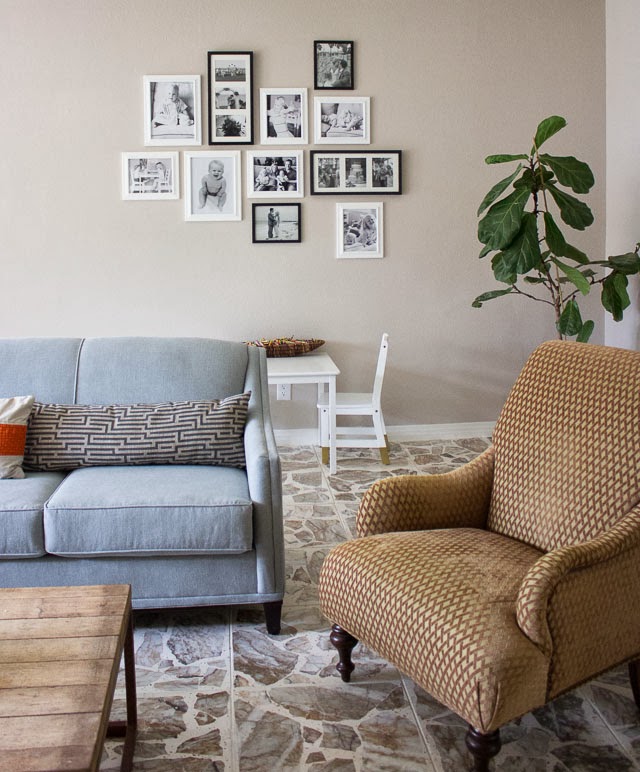 Here's the view from the kitchen. If you look closely you can see our empty formal living room (another project waiting to be tackled).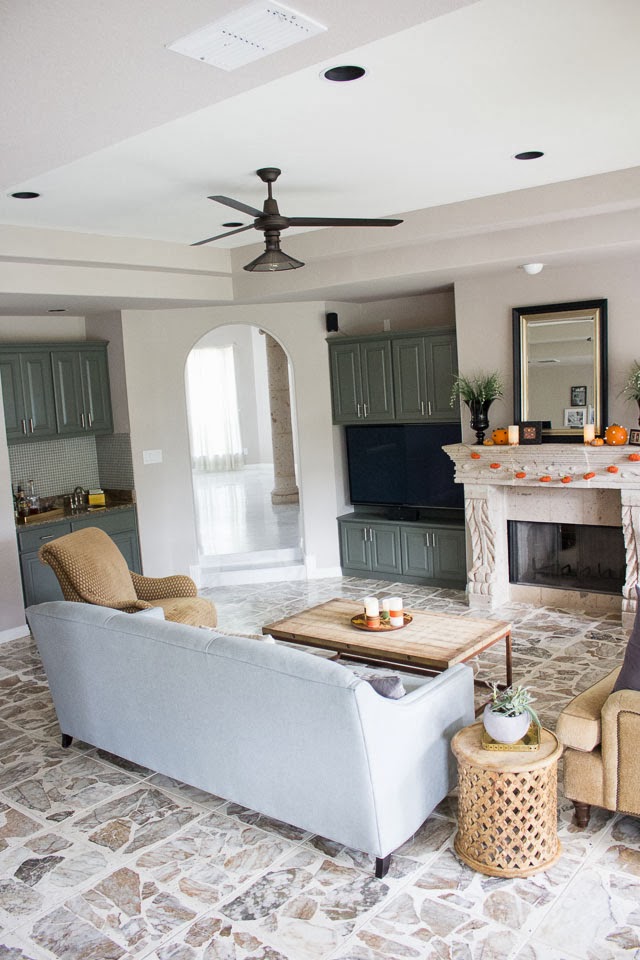 And here's what the space looked like when we first bought the house and Ross was living here solo, sitting on lawn chairs, and watching the TV on the floor – the good old days!
The main updates we made were replacing the wine rack with cabinets, painting all the cabinets, painting the ceiling white, and swapping out the old ceiling fan for a more modern looking one.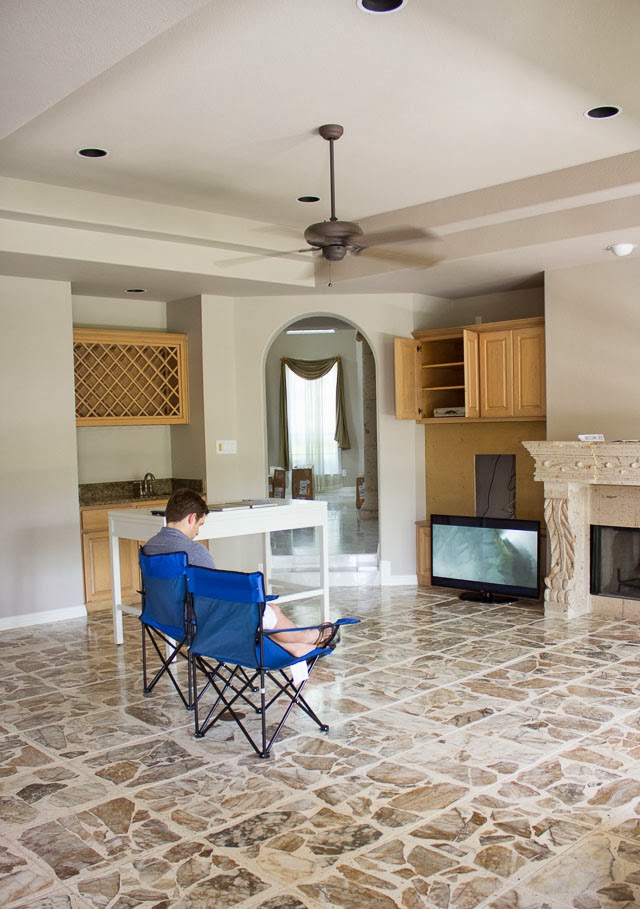 Our crazy stone fireplace looks a little better with the help of a big mirror and some urns that used to be in our master bedroom and some of my latest DIY projects like my pumpkin garland.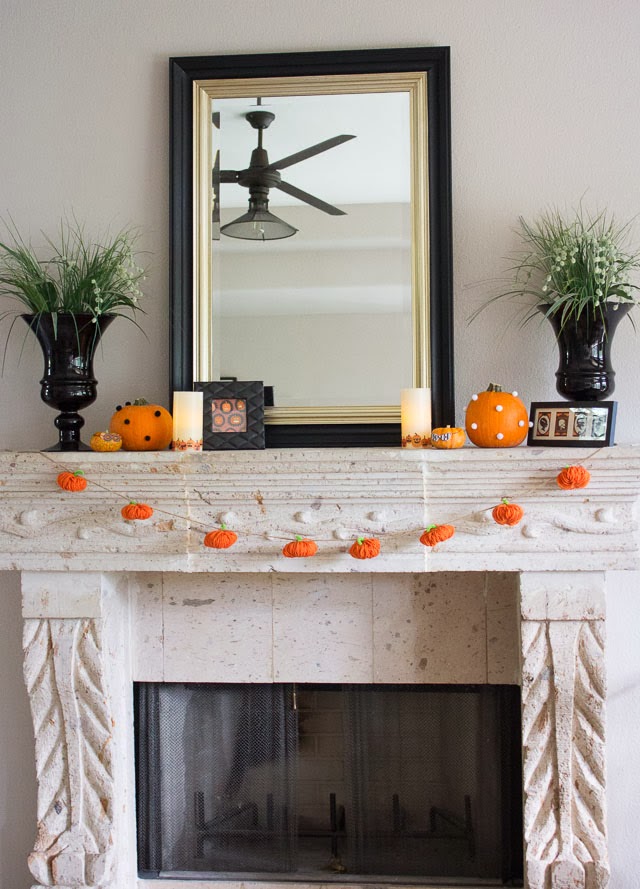 Ross's favorite part of the room (after the TV):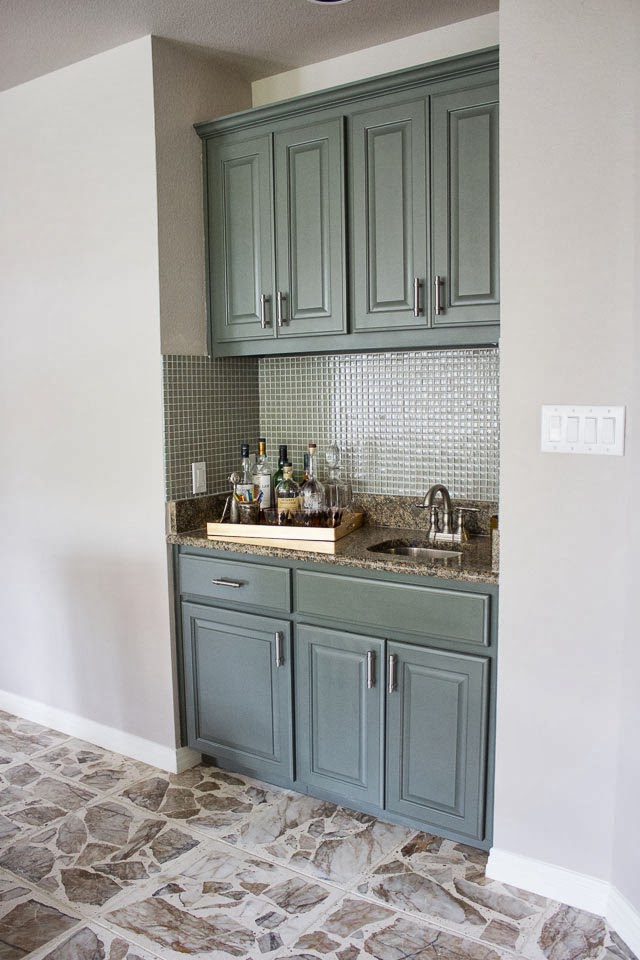 The girls use this little play table a lot – they eat their breakfast on it and color at it daily. I have big plans for this back wall and corner in the coming months so stay tuned!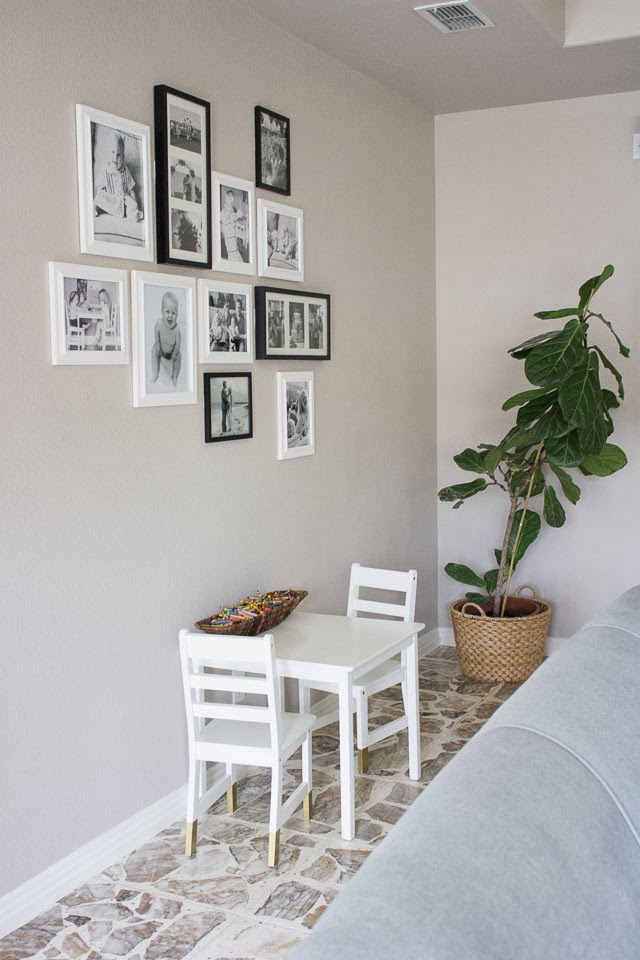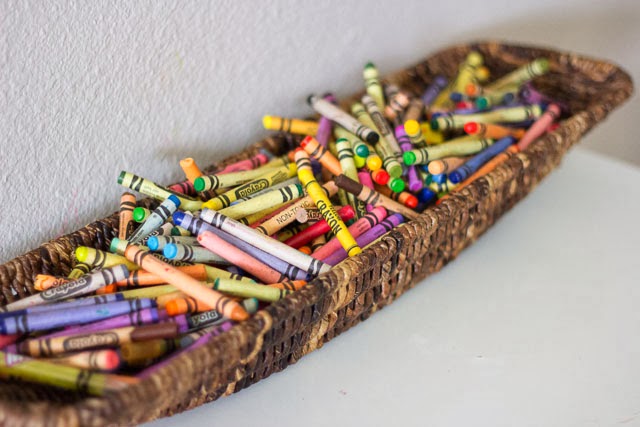 What else does this room need? I would love any suggestions for a rug or other decor!