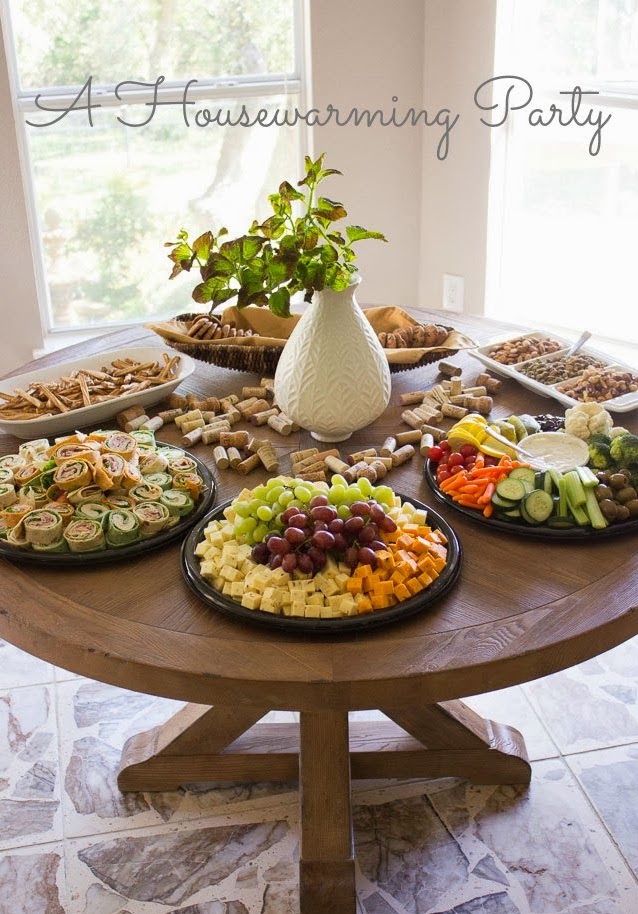 San Antonio has been good to us. We've met so many great people here and recently threw a housewarming party to celebrate with our new neighbors and friends!
Wine Themed Housewarming Party
We held a wine-themed housewarming party in our back yard with lots of good wine and food thanks to H-E-B, our local grocery store in San Antonio and an institution throughout Texas. H-E-B is actually the reason why we moved to Texas – my husband Ross got a job with the company. So it couldn't have been more fitting to partner with them for this party!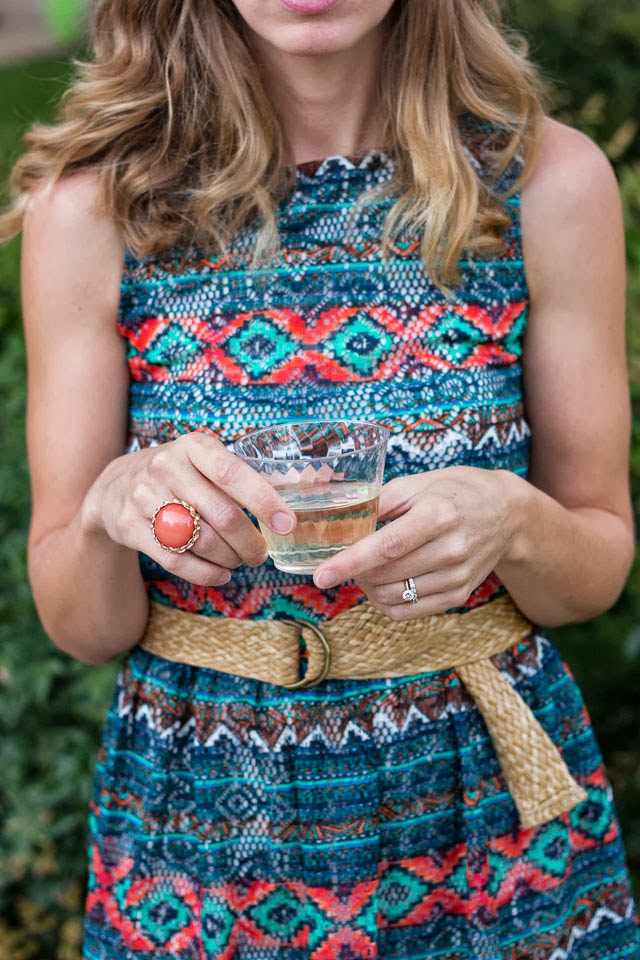 Wine Tasting Cards
To keep things simple we featured two different wines at the part – a red and white from the same vineyard. I made little tasting note cards that guests could take home.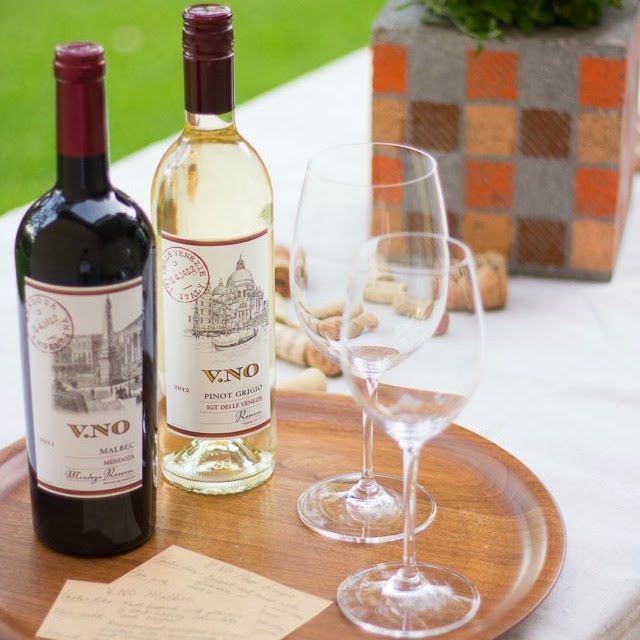 To make the cards, I hand wrote the details, scanned them, and then printed them on kraft paper card stock – an easy idea if you are having a wine-themed party: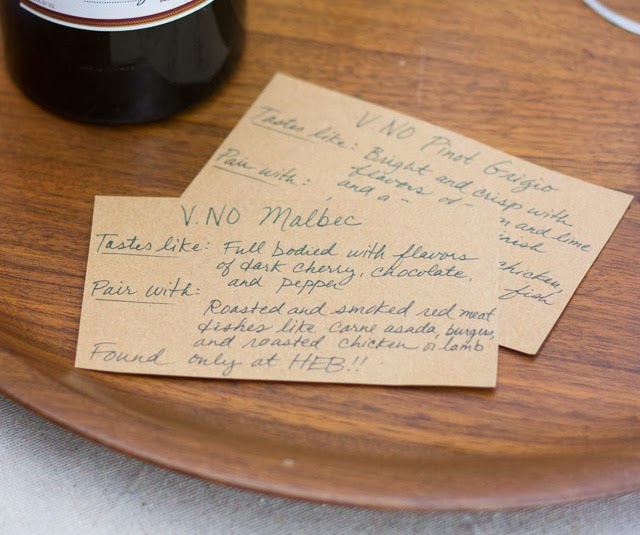 Chalkboard Menu and Wine Cork Wreaths
In addition to the featured wines, we had a variety of drinks available for our guests. I made this chalkboard sign the day before the party by covering a piece of plywood in the garage with a few coats of chalkboard paint leftover from my file cabinet project. It worked great! I added my cork wreaths along the bottom for some wine-themed decor.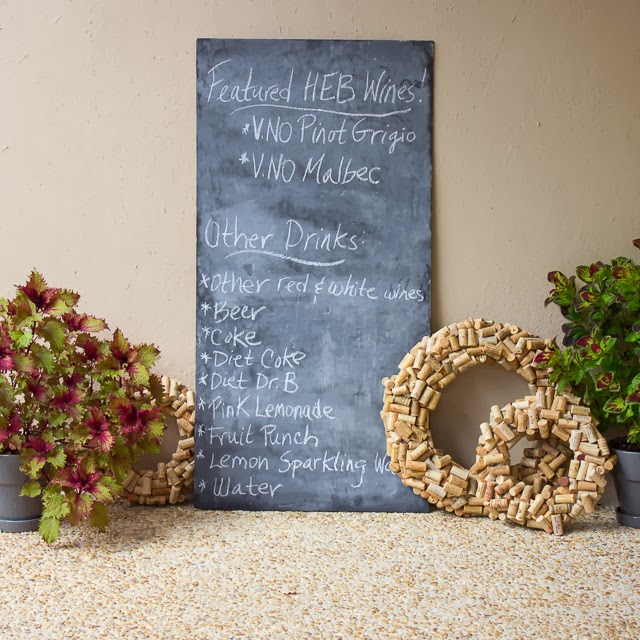 Simple Table Decor
I kept the table decor simple by covering each with a basic canvas drop cloth, using my cinderblock vases filled with mums as a centerpiece, and scattering some wine corks (from my ever-growing collection) down the middle of the table: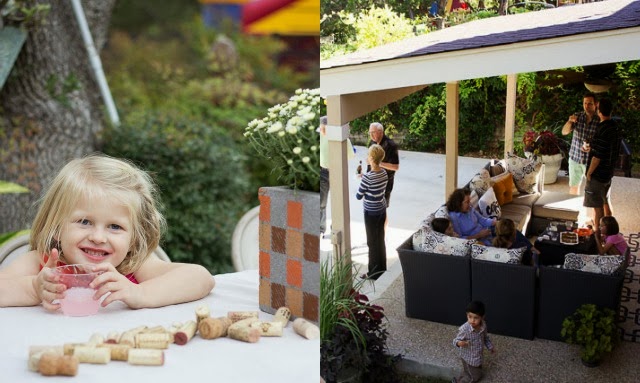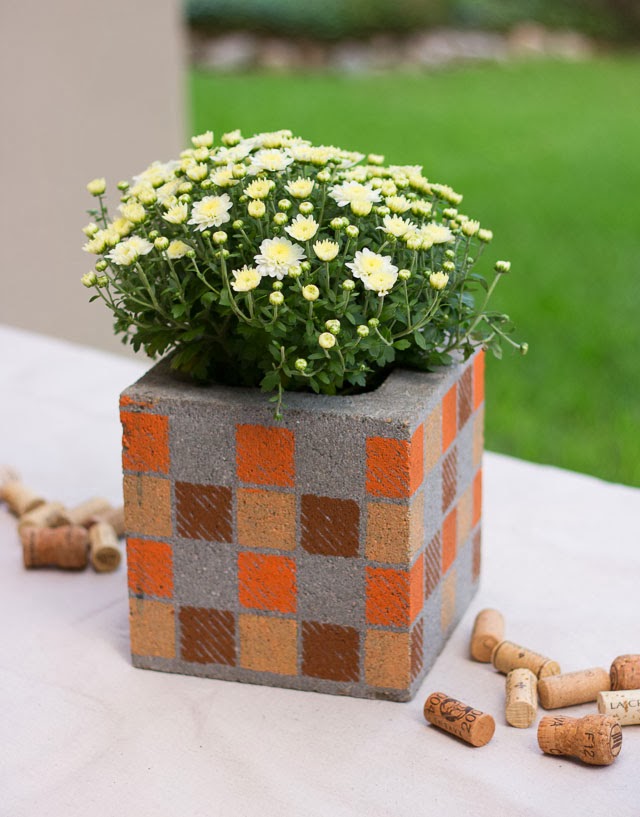 Many of the corks had special dates written on them – like this one from a bottle of Spanish red wine we drank at the Westin Palace in Madrid back in 2006. Another fun idea if you collect corks!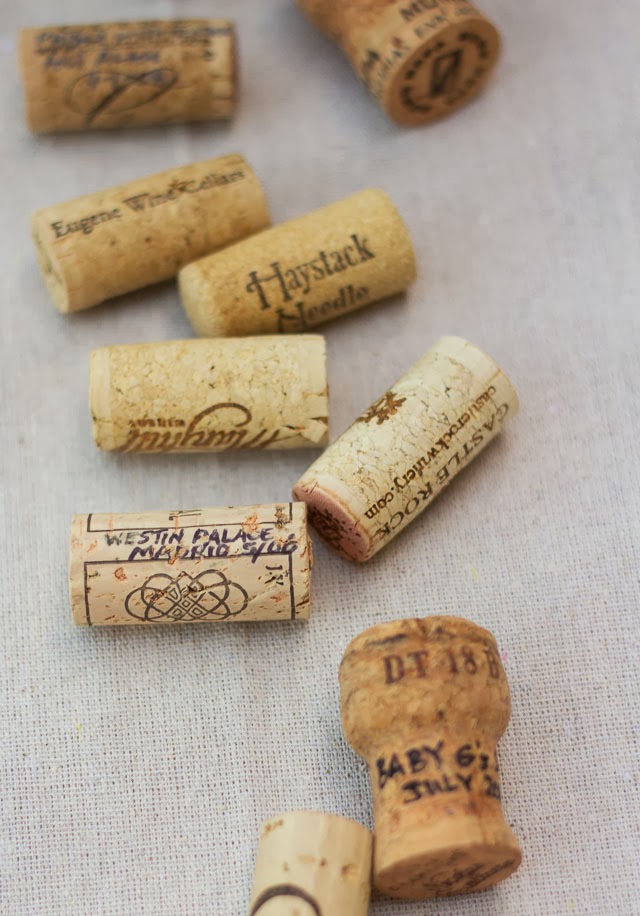 Housewarming Party Food Menu Ideas
We had plenty of food for our guests to munch on but I didn't have to do any cooking thanks to a few of these gorgeous platters from H-E-B's catering service. They were plated so nicely I didn't even need to put them on a different serving platter. If you're hosting a big party, I highly recommend having some trays like these – at $20-$40 a piece they were a great value for all the food and a huge time saver to not have to wash and cut a bunch of veggies and cheese! We had the following platters for our party:
Cubed cheese and grapes
Vegetable crudités with dip
Mini wraps
Mini sandwiches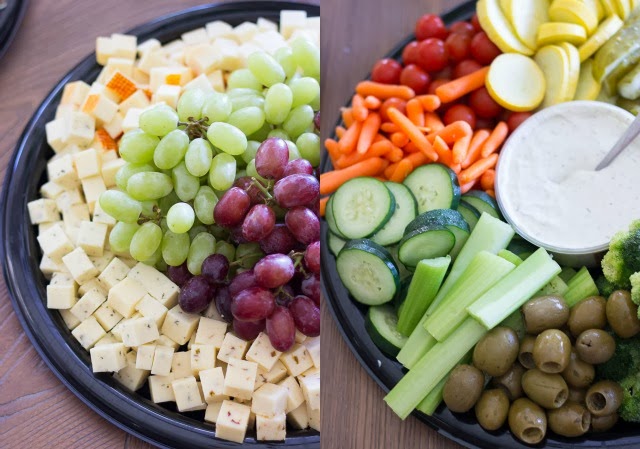 Other Housewarming Party Tips
Two other helpful components if you're having a large party – a bounce house for the kids and a bartender to serve drinks! The bounce house kept the kids busy while their parents socialized. The bartender was a great way to make sure the guests had what they needed. That way my husband and I could spend more time with our guests!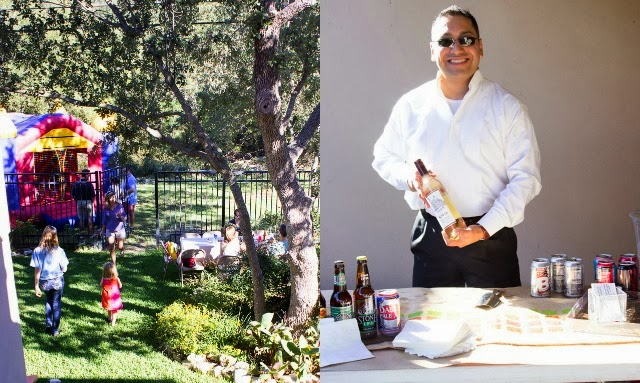 Our guests hung around for a long time, so I hoping that was a sign of a good party! We are so thankful to be part of such a welcoming community and already feel at home here in San Antonio!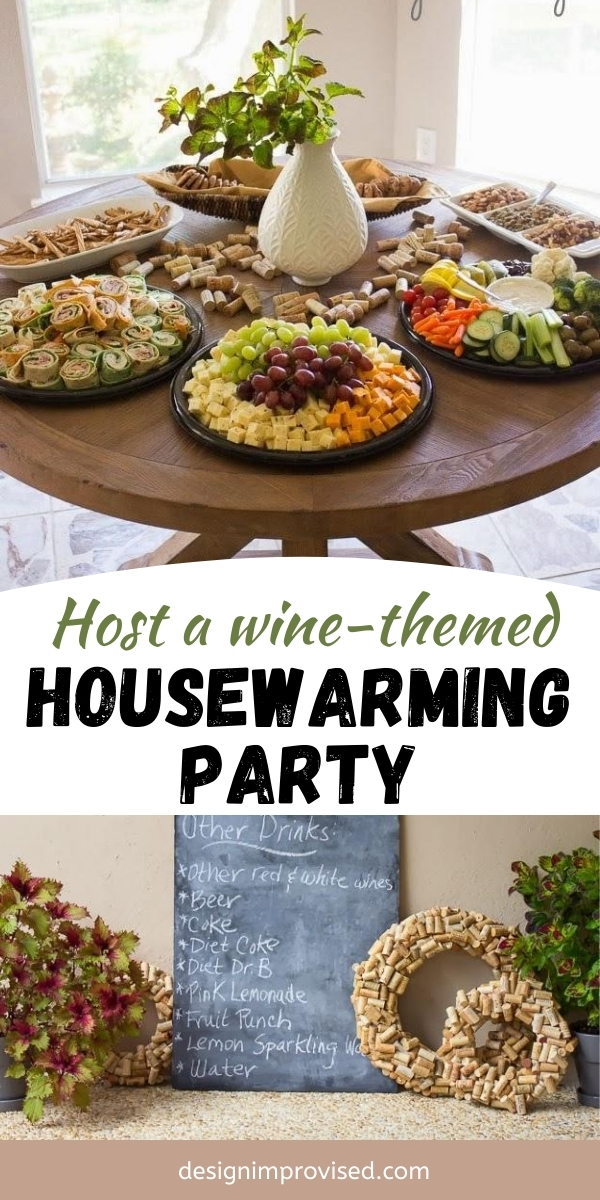 This post is sponsored by H-E-B. All content and opinions are my own.