Master Bedroom Ideas
August 06, 2013 | FILED UNDER: Uncategorized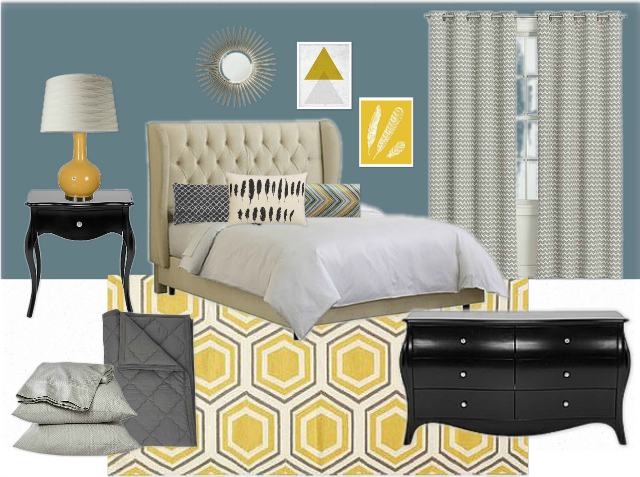 With our new home, I'm looking forward to giving a new life into old furniture pieces by pairing them with different decor. Our master bedroom is the perfect example of this. Here it is what it looked like in Chicago: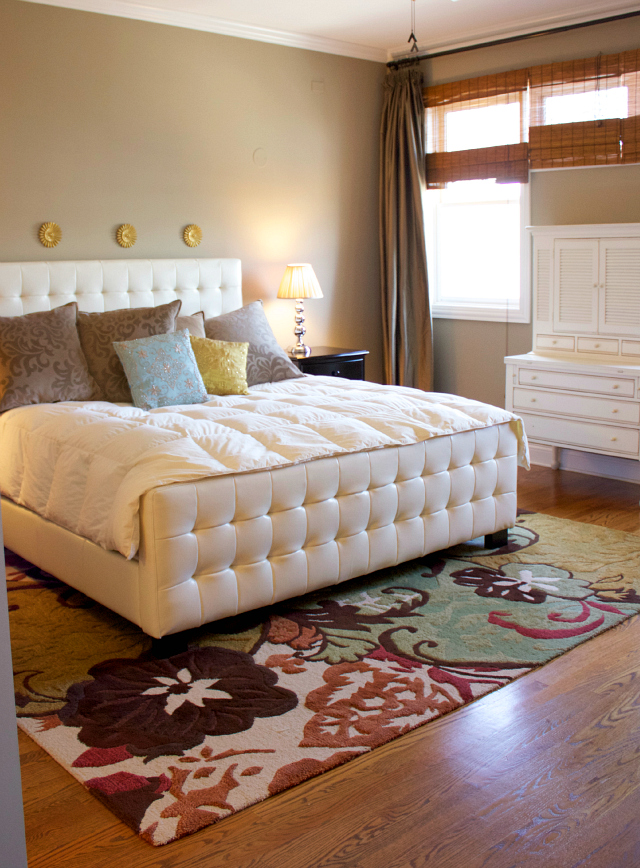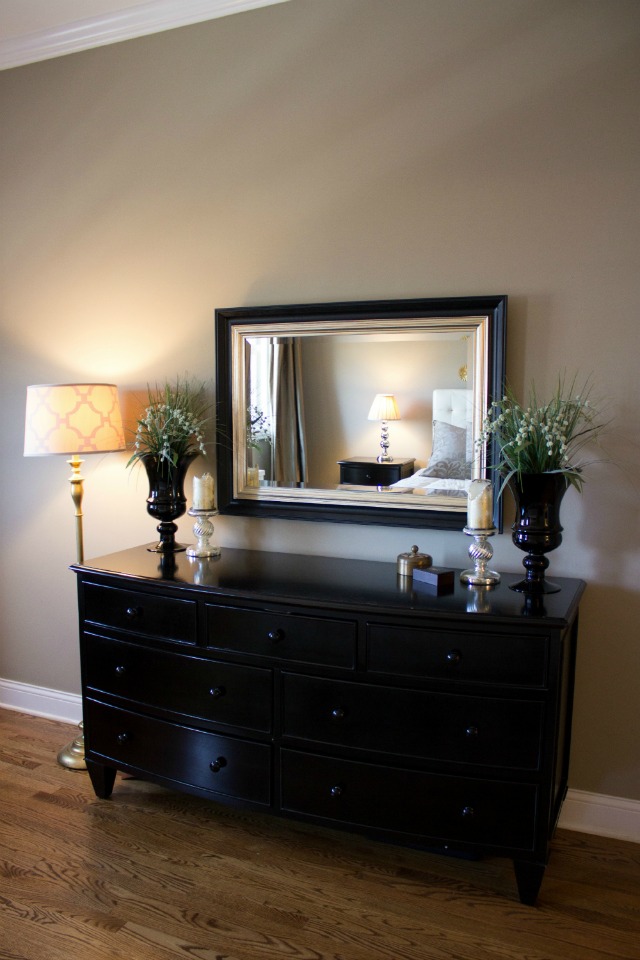 And here is what I hope it will be in Texas!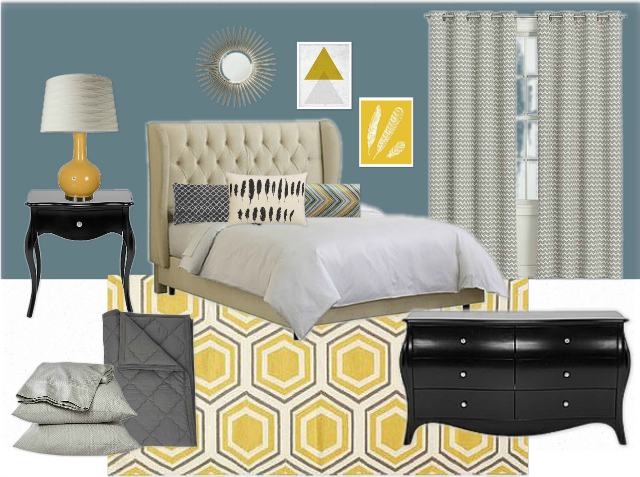 I want to give a whole new look to our 7 year old
Z Gallerie
tufted bed, black dresser, and nightstands (similar to those pictured in the mood board above) by:
Changing the color palette with a new coat of paint on the walls – We chose a dark blue (Sherwin Williams' Refuge) for the focal wall behind the bed and a light gray (Sherwin Williams' Light French Gray) for the rest of the walls.
Swapping out the old rug (which will be repurposed in our dining room) with a new one – I'm loving this graphic rug from Home Decorators above. It is a great way to incorporate a 3rd accent color, the mustard yellow, into the room.
Upgrading the bedside lamps – Our old lamps were a touch too small paired next to the king sized bed so I was looking forward to getting some larger ones. Lamps are also a great opportunity to add a pop of color so I snapped a pair of these yellow Threshold lamps from Target as soon as I saw them.
Incorporating some new inexpensive art and accent pillows – I'm on the hunt for some fun accents to add some more color and pattern to the room. I'm thinking of incorporating a little bit of a feather motif (although I haven't passed this by Ross yet, so we shall see)
Adding a a DIY touch or two – I have an idea I want to try out involving a tablecloth and a big piece of plywood. Stay tuned! 😉
For purchasing details on any of the items featured in the mood board above, click here or leave me a comment below!